LinkedIn sees surging engagement during coronavirus, but ad revenue lags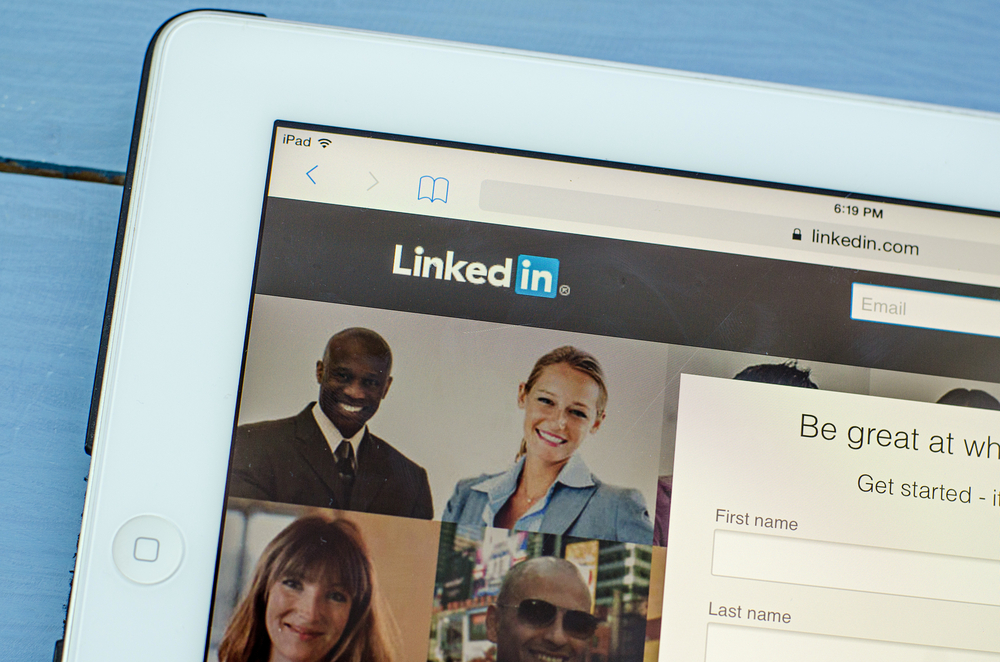 Worldwide social media use has climbed during the coronavirus (COVID-19) pandemic.
Industry-leading Facebook, for example, recently crossed a monumental threshold, now boasting 3 billion total users across its platforms (including Facebook itself, Instagram, and WhatsApp).
According to Social Media Today, Facebook has seen its largest jump in daily active users since 2011.
While Microsoft-owned LinkedIn cannot claim Facebook-type numbers, the professional social media platform has also seen new records in growth and engagement during the COVID-19 pandemic.
People use LinkedIn for two main reasons — to expand their professional skills and to look for career moves — so it only makes sense why it's so popular now.
At a time when jobless claims are skyrocketing and the entire business landscape has been upended, it's no wonder millions of users are keenly interested in what the platform offers.
LinkedIn's growth — even before coronavirus
According to the LinkedIn's About Us page, the platform now has over 690 million users, representing over 50 million companies worldwide.
These users are well distributed across locations and industries.
The country best represented in those ranks is the US, with 169 million users, but Europe has over 216 million users.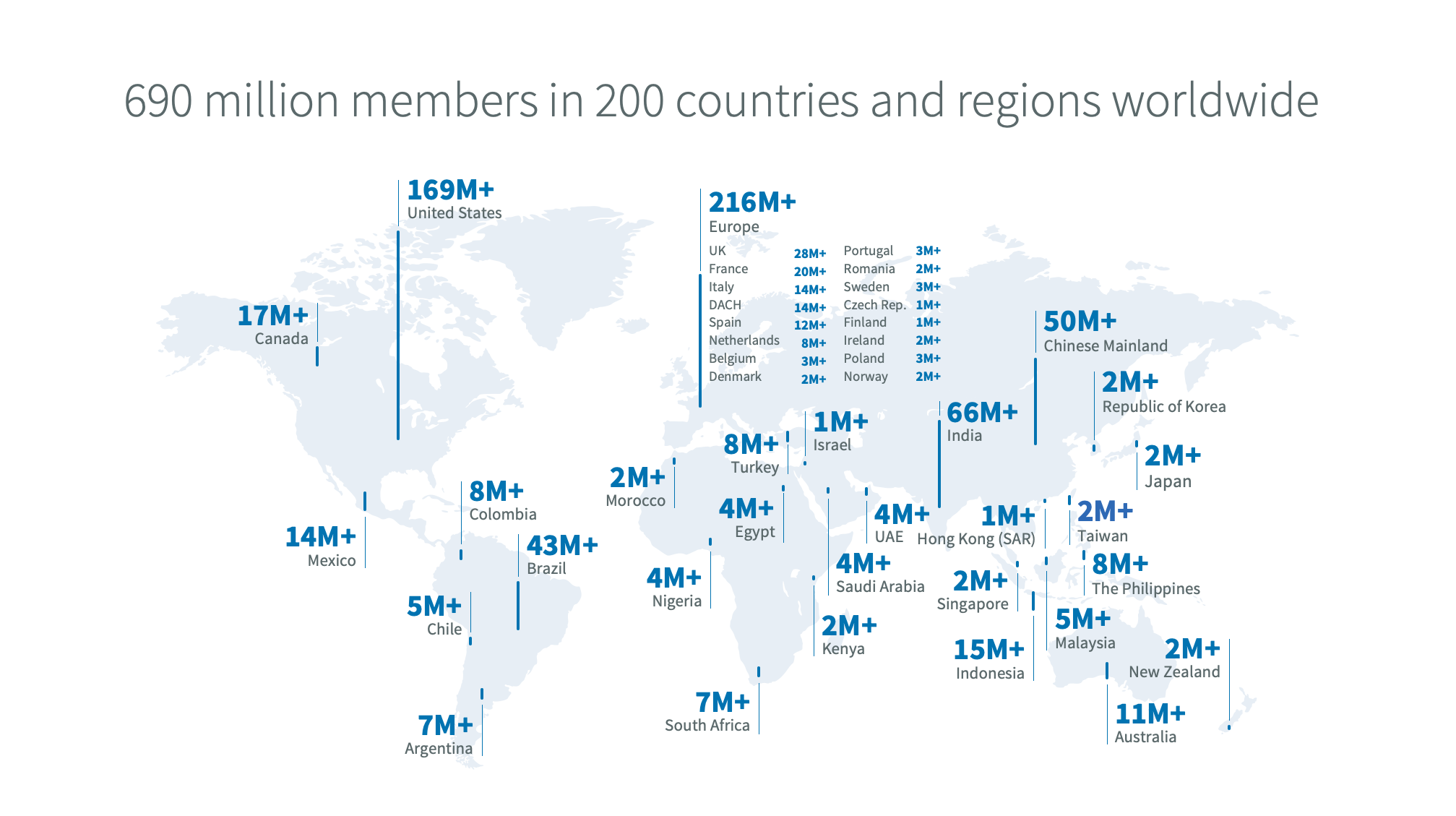 source: LinkedIn
LinkedIn's user numbers are roughly double what they were five years ago when it claimed just 360 million members.
Within the last year, LinkedIn has made significant strides to build a more warm and inclusive community that prioritizes people and the conversations they have.
On top of that, the platform has added new tools like LinkedIn Live (a streaming service) and LinkedIn Learning (a library of educational resources).
During COVID-19, when our entire professional lives have migrated online and people are eager to learn everything they can to thrive during this sea-change, these features are helping to drive this increased engagement.
According to a Microsoft earnings report released last week, LinkedIn is seeing "record levels of engagement across the platform" and a 26% rise in sessions for the quarter.
For instance, LinkedIn Learning saw a 50% monthly usage increase in March, with users watching over 4 million hours of content.
Why more engagement doesn't equal more revenue for platforms
Increased social media usage creates more ad opportunities for the platform.
Social media platforms make money by selling advertisements. With more users and more sessions, there is more 'real estate' for those ads to live in. In other words, more eyes on LinkedIn means that LinkedIn can sell more ads to get in front of those eyes.
However, just as Facebook and other platforms have found, increased users and engagement doesn't necessarily translate to increased revenue.
First off, users might not be engaging with the ads at the rates they did in the past. Second, many businesses are cutting their social media ad spend.
During this past quarter, while LinkedIn sessions rose by 26%, ad revenue rose by only 21%. Compare that to a year ago, when sessions rose by 24% and revenue grew by 27%.
The fact that people are spending more time on LinkedIn during the quarantine doesn't necessarily mean they are engaging with ads. In fact, socialbakers reported that social media users are engaging less with paid content than in the past.
In turn, businesses are cutting their spending, and this is cutting into platforms' revenue.
Social media advertising during coronavirus
As we've reported before, now could be a great time to jump into paid social media advertising.
With record platform usage reported across the social media landscape and diminished ad spend at the same time, you can get your message in front of an abundance of eyes for a relatively small spend.
If you're looking for help planning or managing your social media campaigns, look in our learning center for more information, or click to find out more about the paid media services IMPACT offers.
Free Assessment:
How does your sales & marketing measure up?
Take this free, 5-minute assessment and learn what you can start doing today to boost traffic, leads, and sales.