Marketo vs Eloqua vs Pardot: A Massive Review
Marcus Sheridan also recommends this free guide: The Ultimate Inbound Marketing Strategy Playbook 2022.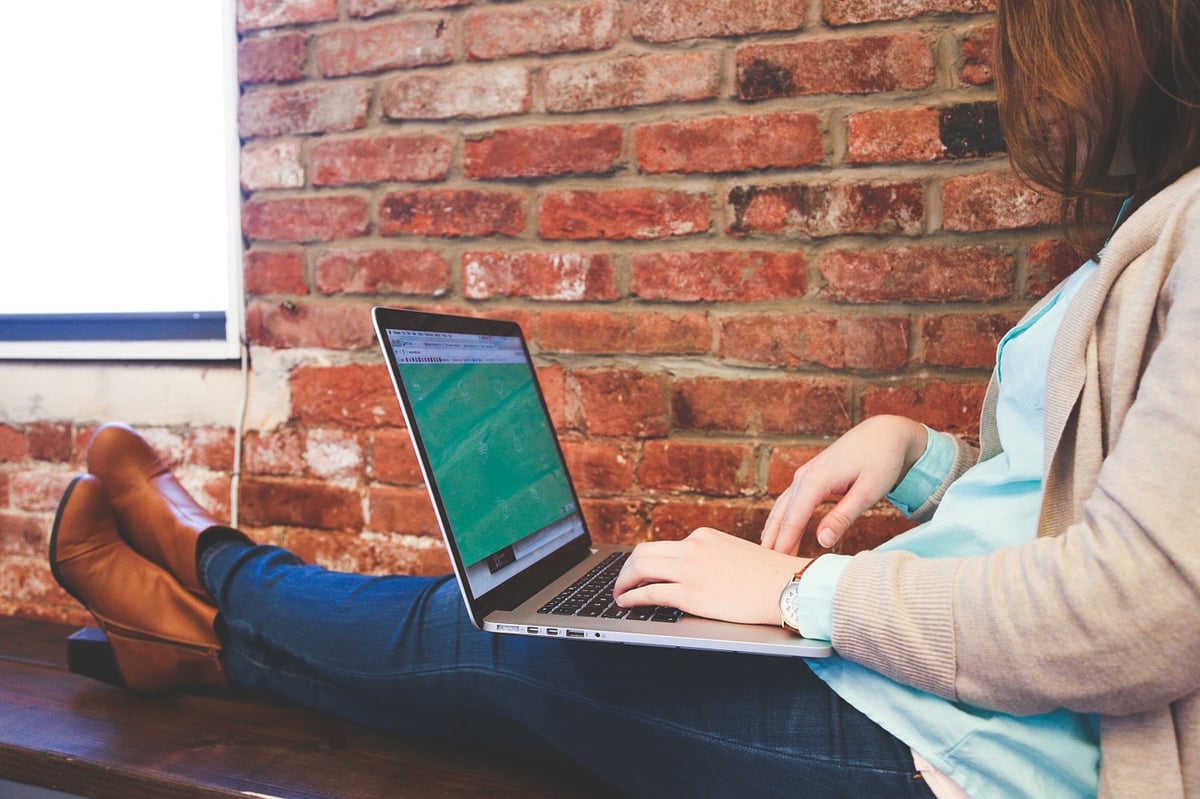 Marketing automation is blowing up, big time. And just like there is an arms race with content marketing, there is another battle going on when it comes to marketing automation software companies that are trying to establish themselves as "top dog" in a very nascent industry that's getting ready to hit a tipping point and receive acceptance by hundreds upon thousands of businesses around the world. This movement makes sense though, because marketing automation software can change the entire sales, marketing, and customer service culture of an organization if used properly. I've seen it change mine and certainly seen the same with many clients. This being said, the debate and questions surrounding these solutions is constant.
Free Guide: The Ultimate Inbound Marketing Strategy Playbook 2022
When it comes down to it, marketing automation software costs time and money, and companies don't want to make a mistake. Furthermore, they require serious commitment and cultural shifts, often times from the management on down. Whether you choose Marketo, Eloqua, Pardot, HubSpot, Infusionsoft, or any other-- success will not happen overnight.
It's Starts with YOU, Not the Tool
Some people may consider me a "HubSpot Guy," but in reality I'm a "better marketing" guy. This is why I'm passionate about tools that help companies and customers get greater results. Many people that come to us at IMPACT ask about HubSpot, but often times, we end up suggesting a different solution based on their individual needs. And that, my friends, is the key to all of this.
Before you can choose an automated marketing software, you must know what YOUR priorities are. What are your requirements? What are "must-haves"? Once these parameters are defined, the choice as to the right solution becomes much, much easier, as is the case with every client we work with at IMPACT.
A few weeks ago, we kicked off our marketing automation series with an in-depth comparison of HubSpot vs. Infusionsoft to much success and conversation. Today, we're going to take a deep look and review Marketo, Pardot, and Eloqua. As before, my former team-member Rich McElaney had a HUGE part of this post , as did I. We both spent hours of research in an effort to offer up the components of each company that merited discussion. Assuredly, we have missed some noteworthy information, which is why I'd like to strongly urge any person with experience using these products (or the brands themselves) to voice your thoughts in the comment section at the bottom of the post. Also, if you're wondering why this post is 4,000+ words long, our answer is simple: This is going to be a big decision for your company, and we don't want you to mess it up.

That being said, here goes...
1. Company Background
Marketo was founded in 2006, has over 2,300 customers, 300 + employees and over 100,000 users worldwide. Marketo has enjoyed explosive revenue growth, posting a 3,545% revenue increase over a three year period ending in 2011 ($32.9 million) and was named the 78th fastest growing business by Inc. magazine in 2012.
Pardot was founded in 2007, has over 1,000 customers, 59 employees and was named the 172nd fastest growing business in 2012 by Inc. magazine with a 2,001% growth rate over the three year period ending in 2011. Pardot was acquired by Exact Target for $95.5 million in October of 2012.
Eloqua was founded in 1999 and currently has more than 1,300 clients and over 100,000 global users, with about 400 employees. On Dec. 20th 2012, Eloqua made big news by announcing it had signed a definitive agreement to be acquired by Oracle Corporation for $871M.
2. Platform Functionality
While all three of these companies offer marketing automation and many of the functional aspects of their software overlap, there are distinct differences in feature sets. Marketo does a good job simplifying the definition of marketing automation in their latest eBook, The Definitive Guide to Marketing Automation : a category of software that streamlines, automates and measures marketing tasks and workflows to increase efficiencies and grow revenue.
The common feature set in marketing automation includes:
Email marketing
Landing pages
Lead management
CRM integration
Social marketing
Analytics and Reporting
We'll use this feature set as the context for comparing these three platforms.
Email Marketing
Marketo offers the ability to design emails with a visual drag and drop interface and the user doesn't need any html skills to build a high quality design. Email can be sent based on actions, timing or a series of pre-defined steps. Testing email versions is simple and content can be changed dynamically to fit specific situations via rules and filter settings. Email can include a social component with the Forward to a Friend feature. Reporting is available through a library of standard report formats.
Pardot also offers a WYSIWYG email design interface, along with 36 pre-built template designs. As with Marketo, email can be sent based on actions, time intervals or a range of other parameters and can include auto-responders. Email content can be configured dynamically – driven by prospect data fields and/or sales rep assignments. List segmentation, scheduling, social sharing and integration with preferred email programs (Outlook 2003, 2007 and 2010, Apple Mail, Gmail, Mozilla Thunderbird and Chrome) round out the features. Pardot also features an integrated spam analysis and rendering engine that shows how your email will look in the leading programs and browsers and help in getting maximum inbox delivery. (https://www.pardot.com/products/marketing-automation/features/email-marketing/email-rendering-preview)
As with Pardot and Marketo, Eloqua has a very robust email platform, with multiple templates to choose from and customize while using a very simple user interface. In fact, the interface for building an email with Eloqua is the same interface they use in their landing page creation. No matter what segmentation you're trying to achieve when dealing with your database, there are many possibilities, including behavioral filters, which lends itself to precision targeting for best results.
Landing Pages
Just as it does with its email design capabilities, Marketo offers a drag and drop interface combined with a range of pre-designed templates with which to create landing pages. Data capture forms are set up for progressive profiling which means you can obtain more lead data over time as prospects fill out subsequent forms.
A/B testing is easy with Marketo's automated process and landing pages can be easily converted into Facebook pages. Landing pages can be personalized using Marketo's dynamic content capabilities and text, images and calls to action can be customized using a number of attributes in the prospect's record or based on the prospect's previous activities on your site.
Marketo also offers a social sign in capability with its landing page forms – a site visitor can fill out form fields automatically by connecting with their social profile of choice, which, for some users, is a great sign-in alternative.
Pardot also offers pre-defined templates and a visual drag and drop landing page builder to facilitate landing page creation. Progressive profiling, dynamic content personalization and custom fields are additional features incorporated into Pardot's landing page functionality. One unique feature is the ability to block the input of both invalid email addresses and free email addresses on landing page forms, which can help in providing higher quality leads to your sales team.
Just as it was with email, Eloqua shares many of the same characteristics as Pardot and Marketo when it comes to landing page creation—predesigned templates, dynamic content, drag and drop images, powerful form customization, etc. One feature of note here is what Eloqua refers to as "Microsites." Specifically, they state:
"…When a single landing page isn't enough, Eloqua Hypersites™ – content-driven, personalized microsites that greet your prospects by name, deliver targeted content and increase conversion rates – help you create a unique, relevant experience. You can develop, deploy and maintain Hypersites in Eloqua without any IT involvement using an intuitive content editor – or simply import HTML files.

Hypersites feature personalized URLs like https://moviestars.eloqua.com/bradpitt that can increase visitor rates, personalization to improve conversion and powerful content management rules to match offers to prospect interests. Hypersites are particularly effective for industry and account-based marketing campaigns, new product launches and events."
Customer Relationship Management (CRM) Integration
To track and report on the full sales cycle – from initial lead to closing the sale – marketing automation software needs to integrate with your CRM system. Marketo offers native integration (meaning the platforms seamlessly exchange data with each other) with Salesforce and Microsoft Dynamics(as shown in the video below). Native integration allows for bi-directional data syncing – which means a change in Marketo will pass through to the CRM system and conversely, a change in the CRM system will pass to Marketo. This bi-directional syncing keeps both the sales team and marketing team aware of any changes triggered by either team and allows for more accurate tracking of prospects' progress through the pipeline.

Marketo partners offer integrations with other CRM platforms such as NetSuite, Oracle and SugarCRM.

Pardot natively syncs with Salesforce, Microsoft Dynamics, NetSuite and SugarCRM. Pardot also offers developers an API (application programming interface) with which to connect other third party CRM platforms.

Like the other two software, Eloqua does not act as its own CRM, and instead uses what they refer to as their "integration studio"—which natively syncs with Salesforce.com, Microsoft Dynamics CRM, and Oracle/Siebel CRM On Demand.
Lead Management
Lead management typically denotes a platform's ability to nurture leads through various stages of the sales pipeline and score leads based on a combination of factors such as prospect data attributes and behaviors. We addressed both Marketo's and Pardot's lead nurturing capabilities in the email section, so we'll focus on the lead scoring features from each provider.
Marketo offers the capability to score leads based on an unlimited number of dimensions such as:
Demographics
Product-specific scoring
Sales rep input
Prospect behavior (downloaded a white paper, attended a webinar)
Pardot divides this process into two sub-components – lead grade and lead score. The lead grade is based on demographic factors such as company size, industry and prospect title, while the lead score is based on prospect activities. The scoring component can be customized by adjusting the points assigned to the various activities included in the scoring model.

Eloqua's "Co-Dynamic Lead Scoring" technology uses common lead quality definitions such as Budget, Authority, Need and Timeline, as well as key qualification data, including lead response, activity and behavior. Also, Eloqua released an updated lead scoring engine in 2012 which allows a company to run multiple scoring models at the same time so they can have different lead scoring modules for various geographies, product lines, etc. and a prospect's score always updates in real time based on what they're doing online or responding to.

All three platforms offer adjustments to the score in either direction, which is important if you want your scoring model to reflect prospect inactivity by deducting points.
Social Marketing
Social Marketing provides the capability to increase the reach and impact of your content across your social channels. Marketo offers what they term "social media applications" in three areas:
Social sharing – which offers intelligent share buttons triggered by prospect actions, customization of the share message and image and the capability to build a database with social profiles and prospects' sharing behavior
Social engagement – allows you to publish video content on your site and your Facebook page, engage your audience with polls and voting and embed forms across all your channels with reward or discount incentives
Social promotion – run sweepstakes offers for data capture and build socially driven referral programs
Pardot offers a social posting capability that connects with users social accounts and allows for posting to those accounts with custom bit.ly pro urls which allows tracking of retweets, likes and comments.
Pardot also scans for prospect profiles on LinkedIn, Twitter, Facebook, and Klout. Location and prospect summary data, if available, will display by the prospect's name. Two versions of Pardot offer this social profile capability – Pardot Enterprise and Ultimate Edition. A third party resource (Full Contact) provides the social information.
When it comes to Eloqua, "Social Suite" is the hub of their social media marketing, and is a collection of apps broken down into three core categories:
Social apps that allow you to drag social content directly onto landing pages from within the Eloqua editor.
Social data apps that pull in and manipulate social data from leading social sites
Social reports and dashboards for measuring social conversions.
Analytics and Reporting
Closed-loop reporting is the standard here – users need to see how the efforts of the marketing and sales team moved the prospect through the sales funnel – from first conversion to the closed sale. Other critical data can answer the following questions:
Who are the hottest, most engaged buyers?
What web pages did the prospect visit?
Which search terms brought them to your site?
How did they respond to your email marketing campaign?
Are they on the website now?
This process is the essence of inbound and content marketing, as its importance to a business can't be emphasized enough. Considering all 3 software answer these questions, this feature alone can pay for the entire system cost within a short period of time when used properly by a company's sales department.

Marketo offers a library of standard reports showing email and landing page performance, web activity, and lead performance. They also offer campaign performance results with customizable metrics, influence reports showing the impact of marketing campaigns and a revenue modeling capability that reviews the sales and marketing process at a high level.

If users want to look at specific performance data not provided in the library of standard reports, Marketo provides fully customizable reporting.

Pardot relies on a third party resource for reporting – GoodData (shown below). Users can create custom reporting using the GoodData visual interface and then schedule report frequency and distribution – highlighting specific metrics tailored to the recipient.

Pardot also offers a connector to Google Analytics, which passes data from your Google Analytics tagged site into Pardot to be synced with your CRM system. This provides a review of marketing effectiveness at both the campaign and individual level.

Also included in Pardot's reporting and analytics is a campaign ROI calculator which shows cost per lead, cost per sale and ROI data.

"Eloqua For Sales" offers the following 4 main feature:
Eloqua Discover for Salesforce: A prioritized view of the hottest, most engaged prospects and accounts to increase lead generation quality.
Eloqua Profiler: The most intuitive graphical summary of prospect online activities and behaviors that helps sales people focus conversations on topics that resonate with buyers and create qualified sales leads.
Eloqua Engage: A tool that lets sales professionals customize, send and track pre-built email templates from the iPad, CRM, or web.
Web Visit Alerts: Real-time lead generation email alerts sent directly to sales when hot prospects visit your website, containing visitor details like pages visited, length of visit and search terms used.
Also, Eloqua offers closed-loop reporting and since "Eloqua Insight" is built on a BI platform, Eloqua provides powerful reporting and dashboards that companies can customize to uniquely meet their reporting requirements and needs.
3. Structure and Strength of Providers' Sales Channels
As with most marketing automation providers, Marketo sells direct to businesses and through a partner network. Marketo's LaunchPoint offers information about the partner network. The network is divided into two groups: Agency Managed Service Providers and Services Partners. At the time of writing this article, 12 companies are currently listed on Launchpoint on the Agency Provider side and 21 are listed on the Service Partners side. The actual number of Agency Providers and Service Partners is higher than displayed on Launchpoint – the approximate numbers we received were 50+ Agency Providers and 33+ Service Partners and this number is growing.
Agency Managed Service Providers typically offer a full range of interactive services, such as brand management, creative services, P.R., lead generation and related marketing services. They also manage Marketo's marketing automation solutions for clients in need of that support.
Service Partners tend to be consulting companies, systems integrators and agencies with a deeper focus on demand generation, integration of CRM systems with Marketo and the alignment of the sales and marketing process.
Pardot sells directly to businesses and has two categories of providers: Agency Partners, of which there are currently 29 and Technology Partners, of which there are 6. Agency Partners typically provide full service support: strategy, content creation, email execution, lead generation and management of the Pardot platform. Technology Partners tend to focus on system integration, most notably CRM integration, but can also provide a deeper set of services around lead generation.
Like the other two, Eloqua does direct-to-business sales but also has a partner program, with 50+ at the time of this writing, broken down into the following categories:
Global Strategic Partners
App Cloud and Technology Partners
Marketing Ambassadors
Revenue Performance Management (RPM) Partners
4. Integration Capabilities and the Application Marketplace
Marketo's LaunchPoint also offers information on the applications that work with their platform. There are 9 application categories listed on LaunchPoint:
Analytics and Big Data – 24 apps
Content Marketing – 19 apps
Events & Webinars – 5 apps
Lead Data – 34 apps
Lifecycle Marketing – 13 apps
Online Ads & Campaigns – 16 apps
Sales Tools – 29 apps
Social Media – 23 apps
Top of Funnel – 28 apps
Not all of the applications listed in LaunchPoint natively integrate with Marketo – so be sure to read the overview of relevant applications to determine integration options. Marketo offers comprehensive APIs to allow connectivity to a wide range of existing applications such as CRM, ERP and eCommerce systems.
Pardot offers connectors to the following 12 programs:
Eventbrite
ReadyTalk
WebEx
GoToWebinar
GoodData
Olark Chat
Google Analytics
Google Adwords
Jigsaw
LinkedIn
Twilio
bit.ly
Pardot also offers an API that allows for integration with other third party apps – access to this API is not standard with the Professional Edition of Pardot.
As with the other two, Eloqua has a robust and growing app community—Eloqua AppCloud, which features apps/connectors in the following categories:
Community
Data Sources and Quality
Sales Enablement Apps
Webinars and Events
Communication
General Tools
Social Landing Page Apps
Channel Management
Social Data
Incentives
Content Marketing
Landing Page Apps
Content Management Systems
5. Onboarding Approach
Marketo offers onboarding and training in five modalities:
Customer Enablement – Marketo offers what they term "Launch Packs," which are pre-configured training packages that include a range of onboarding and support services from integration consulting to creative services. There are 6 Launch Pack versions and you can review them here.
Expert Services – Marketo offers three levels of Expert Services delivered via a framework they call Marketo Drive, which is a standardized process of marketing software implementation.
Campaign Expert Services – Marketo experts help clients optimize campaign design, segmentation, nurture tracks, lead scoring and personalization.
Reporting Expert Services – Experts help clients optimally set up reporting and analytics to provide complete insight into your revenue cycle (how your customers buy).
Social Marketing Expert Services – Expert guidance on leveraging social media to find and connect with your ideal audience, setting and measuring social media goals and maximizing the return from social media marketing efforts.
Education - Marketo offers a range of training formats: self-paced online courses, live classroom and virtual classes focusing on three key areas:
Product Training
Advanced Techniques
Sales and Marketing Best Practices
Community – Marketo Community provides help articles, product documentation and on-demand training. Collaboration with a sizable percentage of the Marketo user base provides insight on best practices from the real world.
Customer Support – Marketo offers four levels of Customer Support Services: Basic, Standard, Premier and Elite. Basic service is included with the Spark Edition (small business). The Standard, Select and Enterprise Editions come with a Standard Support subscription and a dedicated Customer Success Manager. The Premier and Elite Support Services offer higher touch and faster response times and subscription costs for these are extra.
The table below provides a good snapshot of the features included with each Support Service plan.
Pardot offers a range of onboarding and training services to help users quickly maximize the value of their subscription.
Pardot's Quick Start Onboarding programsconnect new users to a dedicated Pardot implementation manager. Typical program length is 30 days, but new customers have up 90 days to configure the Pardot system, launch campaigns and evaluate campaign results. Beyond the Onboarding program, users have access to weekly instructor led trainings on all Pardot features.
Pardot offers three Quick Start Programs, Bronze, Silver and Gold. The Bronze program is included with all three versions. The Silver program is $2,500 and the Gold program is $5,000. The table below provides a summary of features in each program:
*Client must provide applicable HTML creative for HTML emails or copy for text emails
Other support resources include:
Complimentary Instructor-led Training – 18 group training sessions each month which are recorded and offered on the Knowledge Base.
Office Hours – 30 minute consulting calls with trainers
Custom Training – personalized training offered at $250 per hour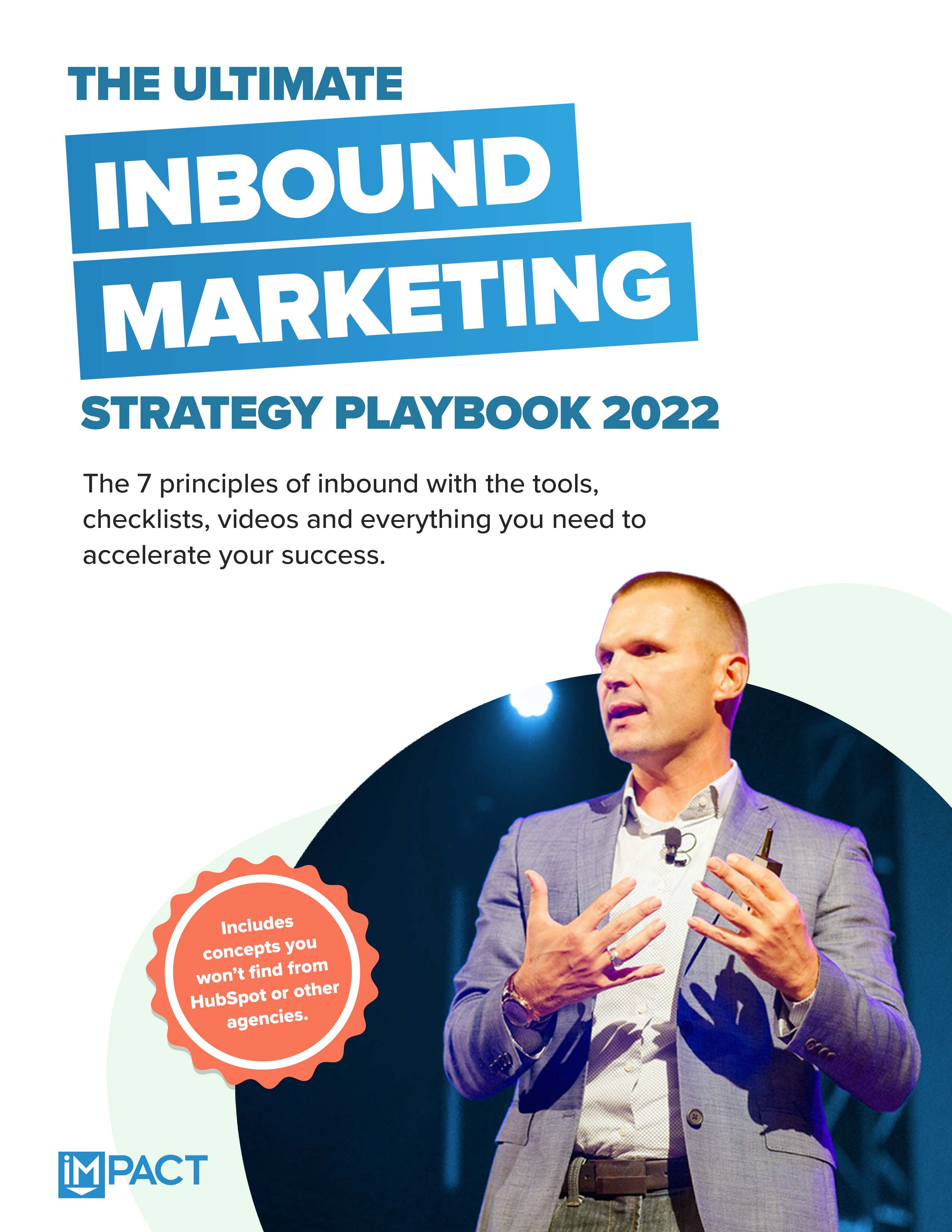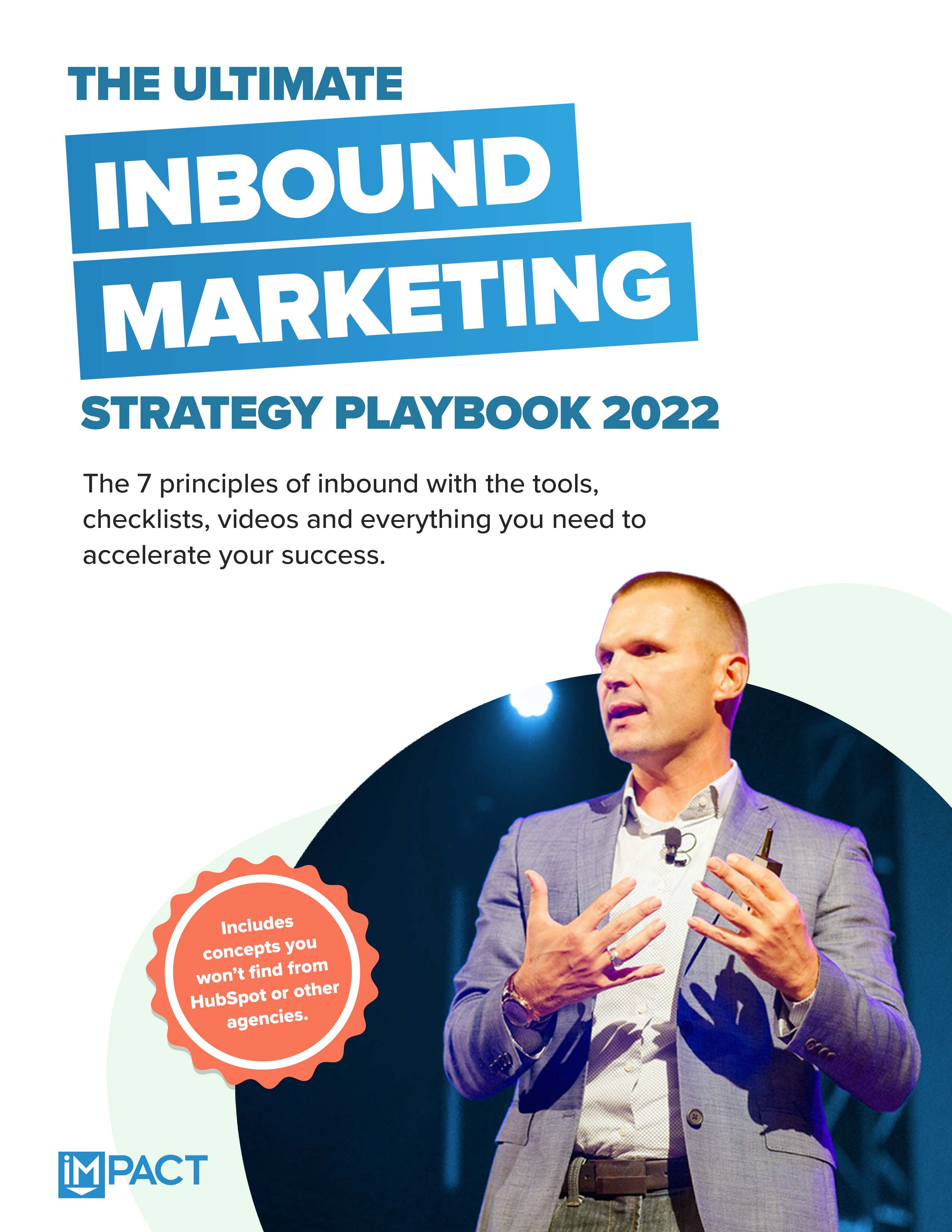 Free Guide:
The Ultimate Inbound Marketing Strategy Playbook 2022
Take your inbound strategy to the next level
Master the 7 principles of highly effective inbound marketing
Dramatically improve your inbound sales
Get more buy-in at your company
Published on March 13, 2013