Not all is lost: Some businesses are thriving during coronavirus (COVID-19)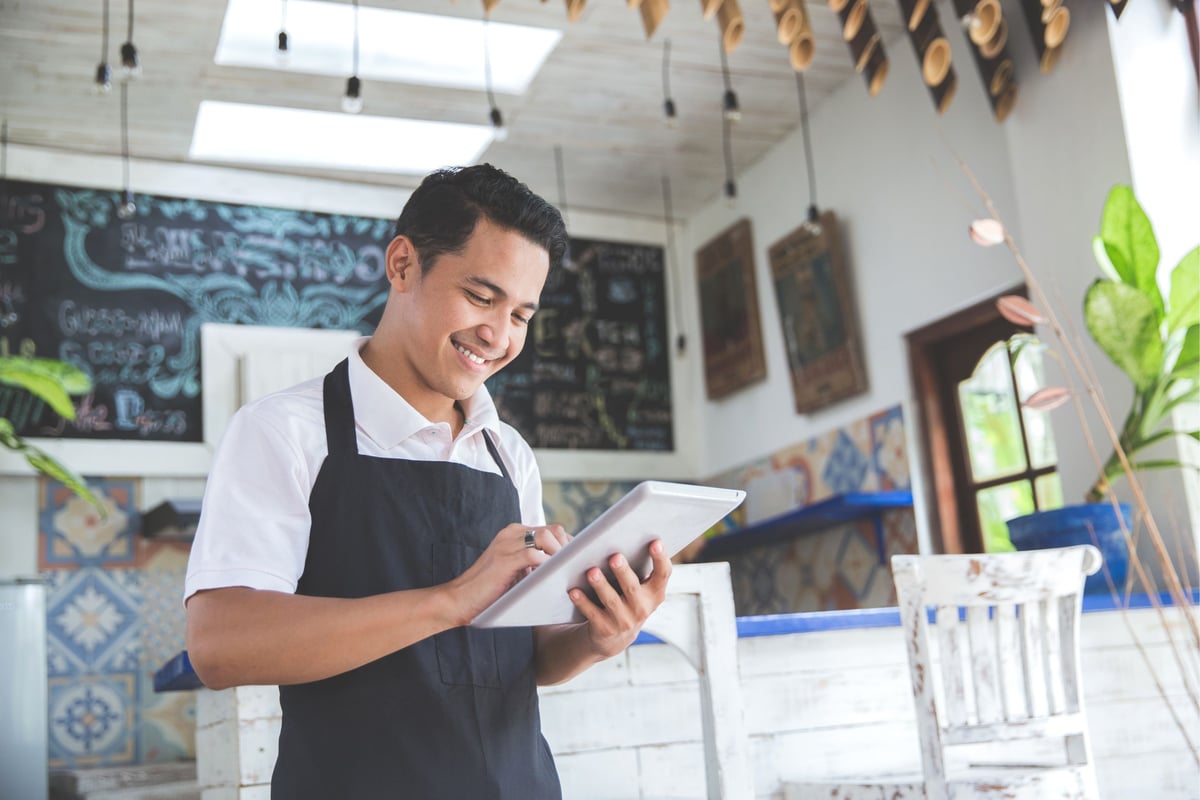 We are living in unprecedented times.
COVID-19 came in like a tidal wave and has forever changed my perspective on contagious diseases and the economy.
Pre-coronavirus, I would take a lot for granted — going out to eat, going to the gym, going… well, anywhere other than my living room.
Although we're mostly stuck at home, not all hope is lost.
As I scroll through social media, I've seen a lot of good coming out of the insanity we're living in: There have been stories of people sewing hospital masks for our brave nurses and doctors, the offering of meal donation, and more.
And, as a self-proclaimed digital marketing and sales enthusiast, I also follow a lot of companies online.
I bring this up because, as a fan of multiple brand pages, I've seen many companies shift gears from their traditional marketing approach, changing their messaging quickly to showcase how the changes they're making so ordering from them easier and safer.
Businesses that are thriving
The restaurant industry has been one of the most affected during COVID-19, but some sectors of the industry certainly aren't shutting down. In fact, some restaurants aren't just open for carryout and delivery — but rather hiring as quickly as they can to staff up and meet demand.
According to Bloomberg, pizza chains, in particular, are seeing demand skyrocket:
Papa John's last Monday said it would be adding 20,000 workers who can interview and potentially even start that same day.
Domino's last week said it's looking for 1,000 new workers across 100 stores — just in the Chicago area.
Pizza Hut is adding 30,000 positions.
Many restaurants and food delivery companies are also adapting to the current environment.
Tony Xu, DoorDash co-founder and CEO, released a statement on March 17 that shared how DoorDash will change operations during COVID-19, including:
Providing financial assistance to eligible drivers who are quarantined or diagnosed with COVID-19
Changing their default delivery method to a no-contact method
Adding more than 100,000 independent restaurant partners to DashPas.
These sectors of the food industry aren't the only ones that are reporting business growth.
Brick and mortar gyms (such as the YMCA and Planet Fitness) are now offering online classes and workouts.
Nike is waiving fees for its monthly online subscription service, which includes workouts, training tips, nutritional guidance and more during COVID-19, ensure fans can stay physically active while under quarantine.
Amazon is opening 100,000 full-time and part-time positions in its fulfillment centers and delivery network as e-commerce demand spikes.
What are these businesses doing differently?
Businesses that are thriving during this time are taking a second look at how they're positioning themselves in the market and how their current operations can be improved upon to ensure the safety of their employees, customers, and anyone else who may come in contact with their product or service.
In times of great uncertainty, people's routines and purchasing habits go out the window, which opens up the opportunity for businesses who can pivot operations and invest in new technologies to adapt to the changing climate.
Papa Johns, which is hiring an additional 20,000 employees, has invested a significant amount in its brand over the past few years.
For years, they've been mired in one scandal after another, but they're now offering a touchless experience for pizza delivery and, as always, their Papa Track is fully functioning for customers who want better insight into their orders.
They haven't slowed down their operations, but instead kept pushing forward and investing in their people and technology.
Dominos is taking those precautions but going one step further. In addition to a touchless experience, they're also offering custom drop-off points.
Customers can indicate where exactly they would prefer their order to be left by a delivery person — it can be left by the front door, on a bench, at a reception desk, or whatever is easiest and more comfortable.
Fitness companies and gyms are also pivoting to make their services more accessible for customers who are stuck inside.
Now, more than ever, it's important for companies to understand the environment we're living in and adapt to it. These are the companies that will not only survive during the pandemic but get ahead of their competition.
Free Assessment:
How does your sales & marketing measure up?
Take this free, 5-minute assessment and learn what you can start doing today to boost traffic, leads, and sales.