Recession marketing tips: 3 most impactful strategies to keep your business thriving
Justine Timoteo Thomas also recommends this free guide, The Beginners Guide to Inbound Sales.
On March 12, airlines canceled our upcoming honeymoon flights to France.
On March 15, I canceled my bachelorette trip after my friends told me they wouldn't feel safe. On March 16, the issuing of marriage licenses was indefinitely suspended because the Probate Courts closed.
As coronavirus (COVID-19) continued to spread and cities across the country started shutting down, it became clear that the wedding of my dreams -- the one my fiancé and I planned for over a year – would need to be canceled.
Free Guide: The Beginners Guide to Inbound Sales
I'll be the first to admit this… I did not handle the news well. I cried pretty much every single day for about 3 weeks straight.
I cried because I felt robbed of a life experience so many other couples in love get to celebrate. I cried because the time and money spent planning our wedding day were threatened to be wasted. I cried because I wasn't able to marry my best friend on the day we had hoped. I cried because the vendors we purposely selected to be a part of our day were facing closures.
No one was exempt from COVID-19; it has impacted every single business and every single person. It's clear now that the virus' economic and societal impact will change what our "normal" days look like for years to come.
Though my personal experience with the downturn of our economy and impending recession centers around my wedding, I know wedding vendors are not alone in dealing with the loss of business.
How can businesses survive – and even thrive – as they face an economic recession?
To be honest, there are a lot of innovative tactics companies can employ to boost results in these uncertain times, but I want to focus on the three easiest things you can implement to make more of an immediate impact on your business.
1. Double down on content
Your company could be one that expects it to take 6 months or more before your business returns to its normal level of operations.
That means we're not even halfway back to recovering. Because your business is unable to operate as it once did, you need to lean into areas that you can benefit from both now, in the immediate moment, as well as in the long term.
Because of this, leaning into your inbound marketing efforts and producing great content should be one of your top priorities
Marcus Sheridan, author of They Ask, You Answer, grew his pool business during The Great Recession of 2008 and says he's actually grateful for things he went through during that time because of what it taught him on how to help his business survive.
One of the biggest things he learned? To not decrease marketing activities.
In an interview, Marcus noted:
"Now, all of a sudden, companies are in financial pain... they're going to be cutting marketing departments and things like content production or video production. This is going to hurt the organization's ability to keep any momentum going once things get back to normal."
Even if you had to furlough some staff, you shouldn't stop producing content.
Marcus continued in saying:
"Your primary goal should be to make your website the most trusted educational resource in your industry… A trusted educational resource builds meaningful connections with prospects. When they research their problems and find that you provide answers and solutions, they are more likely to buy from you, either now or in the future."
Doubling down on creating content will help you become more visible to your audience, build more trust and ultimately close business in a time where revenue remains an uncertainty.
(Unsure of what type of content you should be creating? Learn about The Big 5 blog topics and The Selling 7 videos guaranteed to drive traffic, leads, and sales.)
2. Create 1:1 and 1:many videos
Face-to-face selling and communication are pretty much on pause until further notice. That personal connection is crucial in building a trusted rapport with prospects so what are you supposed to do?
Two words: personalized video.
"Personalized video is video you can create on your computer or on your phone. It's not meant to be a highly produced video that requires a production team. In fact, the whole point of a personalized video is that it feels more authentic and allows you to connect with someone human to human." – Myriah Anderson, Video for Sales Expert
The two types of videos that allow you to be incredibly personal are 1:1 and 1:many videos.
First, 1:1 videos are specifically created and sent to one individual so you can speak directly to them and call out their name to speak to their needs. Imagine how impactful it would be if a person who booked time to speak to your sales team received a video in the email confirmation that was personally made for them and addressed them by name?
Second, 1:many videos are created to be used time and time again and meant to help make your team more efficient. For example, if someone downloads a guide on your website or requests a demo, include a video on the thank you page and follow-up email that can address common questions or needs.
To learn more about how to use 1:1 and 1:many videos, view Myriah's video below.
And if you want to learn how to adopt these video practices into your sales process today, read our Video for Sales guide here.
3. Go virtual with your sales process
My teammate recently learned her husband's company is seriously considering closing their office and switching to remote employment permanently. I believe there will be a lot of businesses that make this same decision in the coming months.
Though it makes sense from a cash flow standpoint, the prospect that face-to-face work may permanently go away will probably have some sales team reeling. First, salespeople feared for their jobs due to loss of business, then they were challenged in figuring out how to work remote and now they're facing the uncertainty that this could be their new normal.
Help. Them.
Adopting digital sales tactics into your selling process will help alleviate the missing bond from in-person connections. Aside from using the 1:1 and 1:many video examples I noted above, think of other digital tactics you can implement in your sales process.
For instance, virtual selling demos and live chat.
Virtual selling demos or consultations
Pretty much every person I know -- even my 97-year old Grandma -- has opted into using Zoom to connect virtually with people these past couple months. Use video conferencing to your advantage!
Schedule Zoom meetings to conduct a product demo or even a virtual consultation. Yale Appliance, a former IMPACT client, provides multiple digital selling tactics immediately on their homepage, including one for a showroom tour via video calls.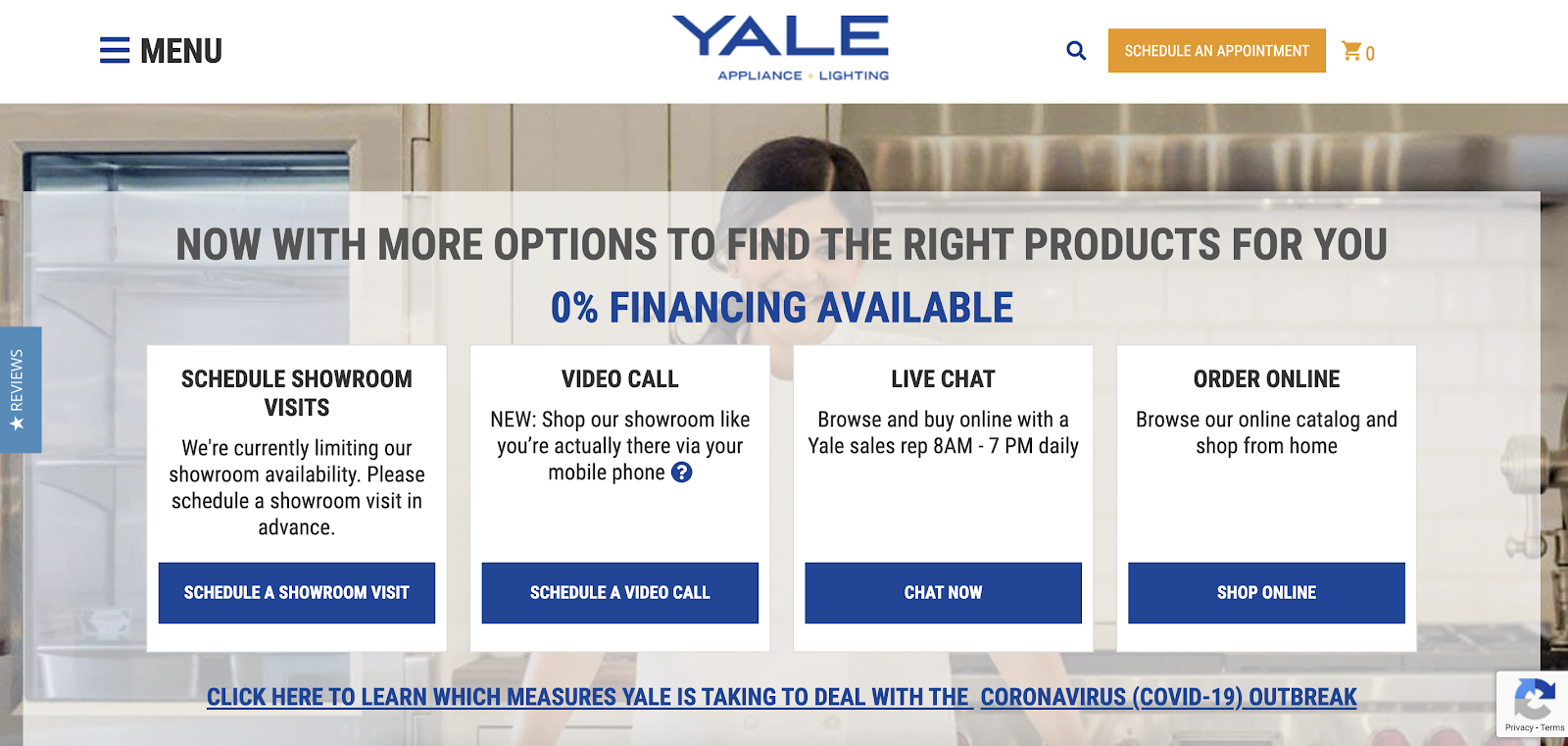 Live chat
Live chat also allows you to be able to connect with prospects in real-time, virtually. Have sales reps designated to field live chat questions and inquiries through your website. Tools like Drift or HubSpot Messages allow you to put a face to the digital chat so it feels more human. Plus, being able to answer prospects' questions in real-time will help shorten the sales cycle
Embracing digital tactics in your sales process can streamline costs and make time spent on prospects more efficient.
Related content to learn more about virtual sales and virtual selling:
Related content to learn more about live chat:
Focus on what's in your control
There is a lot of uncertainty on the long-term economic effects we'll see because of the Coronavirus so my biggest piece of advice is to try to focus on what will bring you the greatest impact in the shortest amount of time.
Don't feel like you need to do every marketing and sales tactic there is to see your business thrive in a recession. Instead, hyper-focus on these two things:
Answering the most important questions your buyers have, focused on The Big 5 topics – cost, comparisons, problems, reviews, and best of.
Integrating video into your sales process, with a focus on 1:1 and 1:many videos.
These two actions will help move the needle the fastest and will help set yourself up for success in the long run.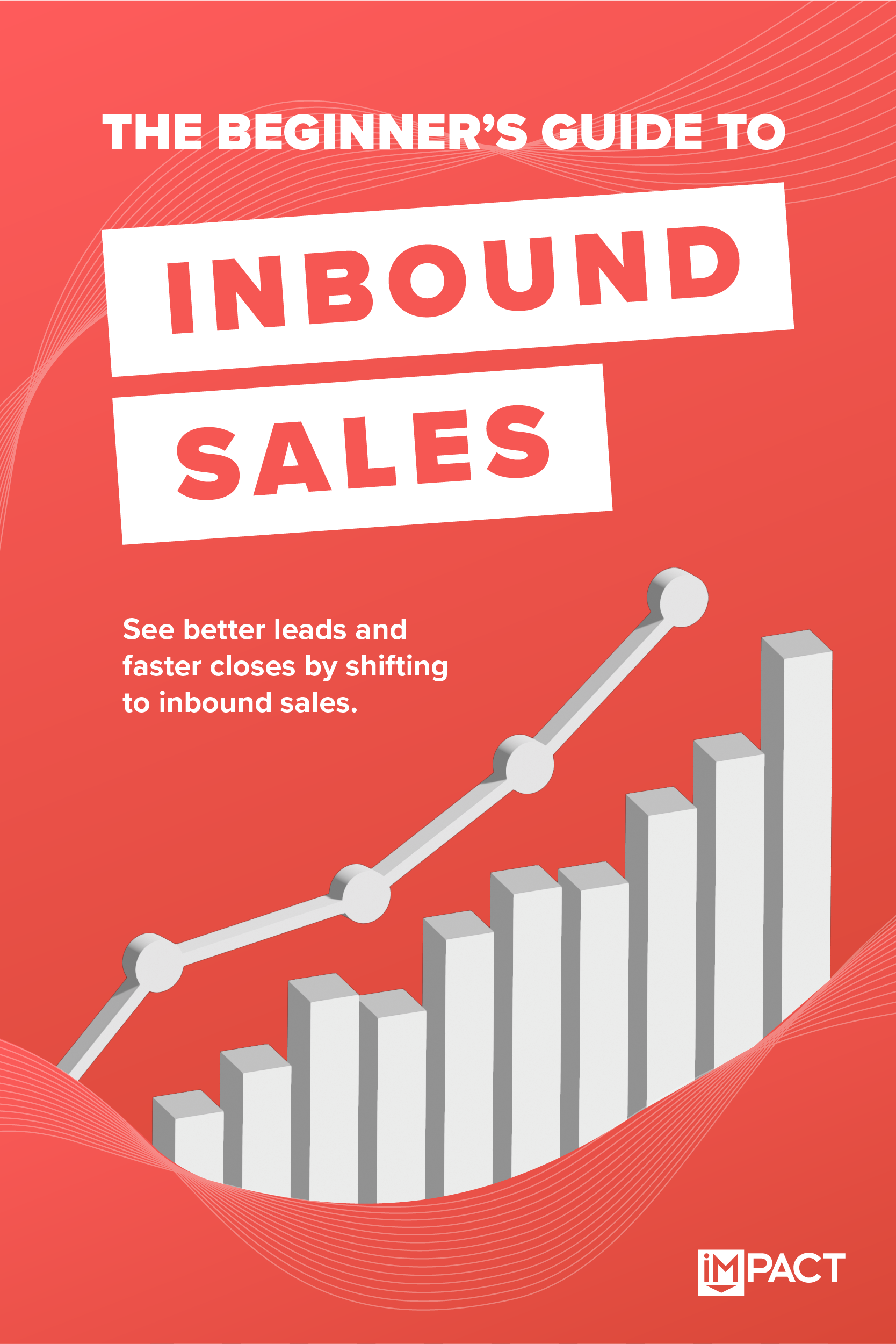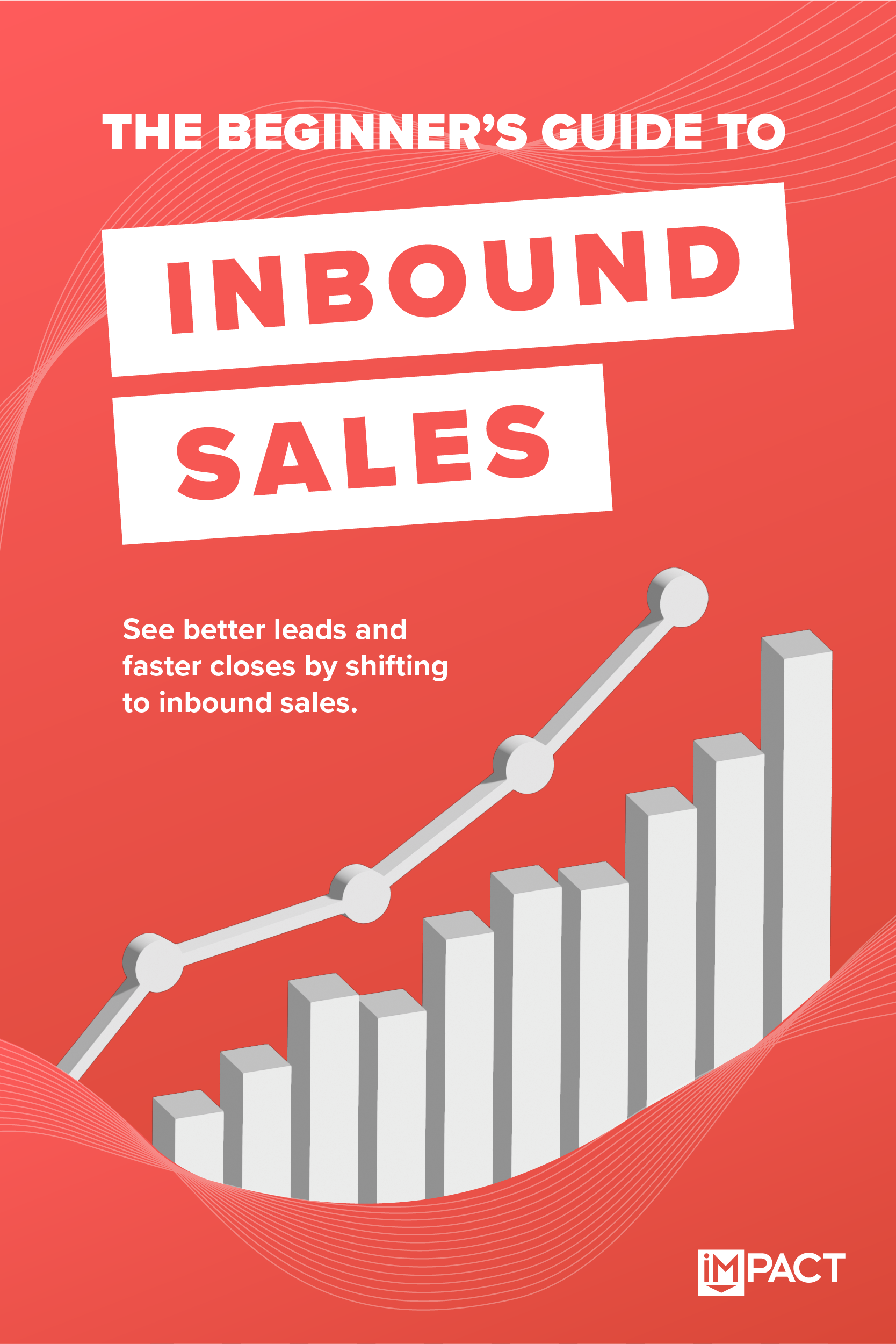 Free Guide:
The Beginners Guide to Inbound Sales
See faster close rates and happier customers by shifting to inbound sales.
In this guide, you'll learn:
Inbound Sales vs. Outbound Seals
5 Steps in the Inbound Sales Process
Getting Started and Troubleshooting
Published on June 25, 2020