3 Effective Ways To Use Personalized Sales Videos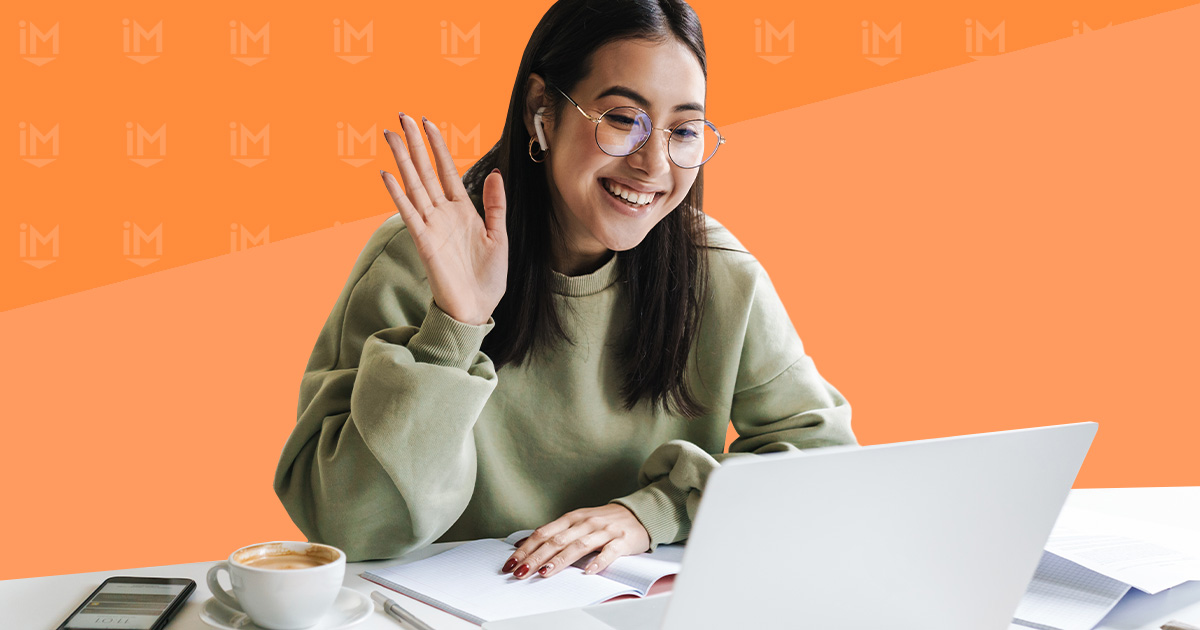 According to recent buyer data, 93% of internet users felt they weren't getting enough personalized outreach when making a purchase — and 90% were annoyed with irrelevant messaging.
This shows that, although we understand a personalized experience with our business improves engagement and increases sales (sometimes as much as 20%), there is still room for improvement on this front. Personalized video allows us to connect with customers in meaningful ways at all stages of the customer journey.
Sales teams haven't been as quick to adopt personalization, and those that do successfully incorporate personalized video in their sales processes stand to benefit greatly from it, while those who don't risk falling behind.
How should your business incorporate personalized video into its sales process for greater engagement and increased ROI?
In this article, we'll explain how to do just that, including:
What personalized video is and how it can transform your sales process.
How your sales team can use personalized video to get the most out of its efforts.
You'll be able to get everyone on board with using video to increase conversion rates, drive better brand engagement, and finally take advantage of the technology that is making personalized video easier than ever.
Ready to take your personalized video marketing strategy to the next level and use it with your sales team?
Here's what to know.
What is 'personalized video' and why does it matter?
Simply stated, personalized video is content created for a specific person using elements familiar to them. These videos should target where they are in the sales process. Personalized elements like the person's name, the name of their company, or information that addresses their specific pain points and solutions, make it clear your sales team is speaking directly to the recipient.
Research shows that people prefer to interact with organizations that use personalization in some way, shape, or form.
In fact, 96% of marketers believe that personalization helps advance customer engagement and build trust. And as we know, trust is a major factor in building stronger business relationships and helping people feel comfortable buying from you.
Furthermore, personalized marketing has had a direct impact on increasing sales because it creates a better, more direct experience for your buyers and helps your outreach break through all the rest.
So now that you understand why personalized video marketing is so important to your business's marketing and sales strategies, here's how your sales team can utilize it to successfully close more deals faster.
How can sales teams use personalized video?
Personalized videos are important in all aspects of sales communication, from initial conversations to reviewing proposals.
Having said this, there are times when you might be engaging with a large group of contacts and, in order to be efficient with your time and approach, you need to find ways to personalize your efforts and save time while doing it.
One of the main tools that we use to personalize video, both for one-on-one communication and at scale, is Vidyard.
Vidyard's personalized video functionality allows you to enhance your videos by adding a token that populates your contact's information (for example, their first name) into a video.
Here's an example of our co-owner and principal Marcus Sheridan using the personalization tool:
We have a free course that covers all aspects of Vidyard if you want to learn more about the tool and how it works.
Ways to use personalized sales videos
Let's dive into the most effective ways you can use personalized videos in your sales process.
1. Webinar follow-ups
Webinars are a great way to provide education to your audience.
But you squander a great opportunity if you host an engaging webinar and then provide zero nurturing or follow-up to the intrigued audience afterward.
Personalized video helps you engage the audience and nurture them on a deeper level.
You can use a personalized video as a way to recap the main takeaways of the webinar and provide follow-up resources. You can also engage your audience by asking a question about their takeaways or seeing if they had any specific questions about what they learned. This invites the audience into a conversation.
So, do you make a video for each attendee, or one video to send to everyone?
The best way to decide is to figure out the time commitment involved.
You have to ask yourself, is the time I would put into creating a custom video for every single person going to give me a return on my time investment?
You also have to remind yourself, if you committed to blocking out a couple of days to record 100+ videos, once you hit video number 20 for the day you are probably going to have zero steam, zero excitement, and probably come across as rushed and annoyed.
Consider using the scalable personalized video option for the first email in your post-webinar sequence to registrants, and then creating custom 1:1 videos for the most engaged contacts in the workflow for a later sequence.
Here's an example of what a video might look like that you could send to everyone who attended:
This allows you to grab the attendees' attention by personalizing your outreach without having to spend hours, and even days, personalizing your efforts.
2. Inbound lead management
If you're a company that has a huge flow of inbound leads each day, it can feel almost impossible to get in touch with every lead that comes through.
As a salesperson, getting in touch with someone quickly and setting a strong first impression is extremely important. This is where using templated personalized videos in a workflow can help you in two areas.
It can ensure that the moment someone fills out a form or schedules a time to talk, they get an immediate, personalized email response. You can do this by setting up an automated lead nurturing sequence that is triggered when someone fills out a form and then sends a specific email to them that incorporates the personalized video you created.
The email will include video messaging that is personalized to the recipient (you can easily do this by holding up a sign that has their name or their company name on it — and technology like Vidyard can dynamically add personalized data such as first names at scale). This approach is more likely than a traditional, impersonalized video to catch their eye since most follow-up emails don't include a video, let alone a video with a person holding up a dry erase board with the recipient's name on it.
Lead nurturing is an area that many larger companies struggle with. Sometimes it's because they don't have the bandwidth to get back to their leads in a timely manner, and in other cases, leads fall through the cracks.
The approach I outlined above ensures that follow-up happens promptly and that you can set expectations for the sales experience immediately through personalized content.
3. Team introductions
Handoffs during the sales and service process are inevitable. They can also be a critical "make or break" moment in your relationship with a prospect.
Every time you introduce someone new in a relationship, there is a level of trust that has to be built. This is why introducing team members earlier on in the sales process is an effective way to get ahead of any potential hiccups.
If you're anything like us here at IMPACT, your entire organization is busy. You can't expect people who aren't on the sales team to drop everything they are doing and record a personalized video introduction for every prospect you're working with. This is why planning ahead and filming introduction videos of your team that can be re-used on multiple occasions is key.
Who in your organization should record these personalized videos?
Think of the team members your prospects are typically interested in meeting. They tend to be those that the prospect will be working with directly in the future, which means you shouldn't waste your time filming team members who won't be directly involved with clients.
These videos should not be highly produced — the most important thing is that they feel genuine and uniquely created for the prospect, such as this example where I explain what to expect when meeting our client's Mastery coach. In this example, I clearly explain what the client can do to prepare for the steps ahead:
Personalized video is easier than you think
If you aren't dealing with a massive contact list or a large number of inbound leads, you should definitely consider taking the time to personalize the outreach you're doing as it could have a significant impact on your sales results.
If you do have a larger group you're reaching out to, get creative! You can still make a video feel personalized even if you don't include the contact's name on a whiteboard.
Segment your audience.
Is it a group of inbound leads that filled out a contact form? Mention in your video that you saw they reached out on your website.
Is it a group of registrants to a webinar? Mention the webinar and ask questions that would be specific to the webinar content.
You don't have to use the recipient's first name, but if you can mention why you're reaching out, it allows you to include a level of personalization.
Record these videos on your webcam (if you don't have Vidyard, Soapbox, Loom, or another platform) so they feel like they're personalized and created just for the recipient.
Note: If you create a "personalized video" that has higher production values, it's a giveaway that it was actually created for mass use.
There's no excuse not to personalize
Long gone are the days when you could simply use a canned email template and cast a wide net in hopes of getting your buyer's attention. It's imperative that you get creative as a salesperson and find ways to not only use personalization in your written outreach and engagement, but incorporate it into your video efforts as well.
Don't feel that you can't use personalized video if you don't have all the tools. As I pointed out, you can get creative and find ways to make a video feel tailor-made to the way you approach your messaging and the way you create your video.
To learn more about using personalized videos in your sales process, visit our learning platform, IMPACT+, where you can find all sorts of lessons and courses about using video personalization and personalized video content in general.
You can also set up a call with one of our advisors who can answer any questions you might have and direct you to resources that will get you acing your video campaigns in no time.
It's the one thing you can do today that will take out all the guesswork and make sending personalized videos easier than ever.
Free Assessment:
How does your sales & marketing measure up?
Take this free, 5-minute assessment and learn what you can start doing today to boost traffic, leads, and sales.