Why We Love WIX's Self-Configuration Tool & What You Can Learn from It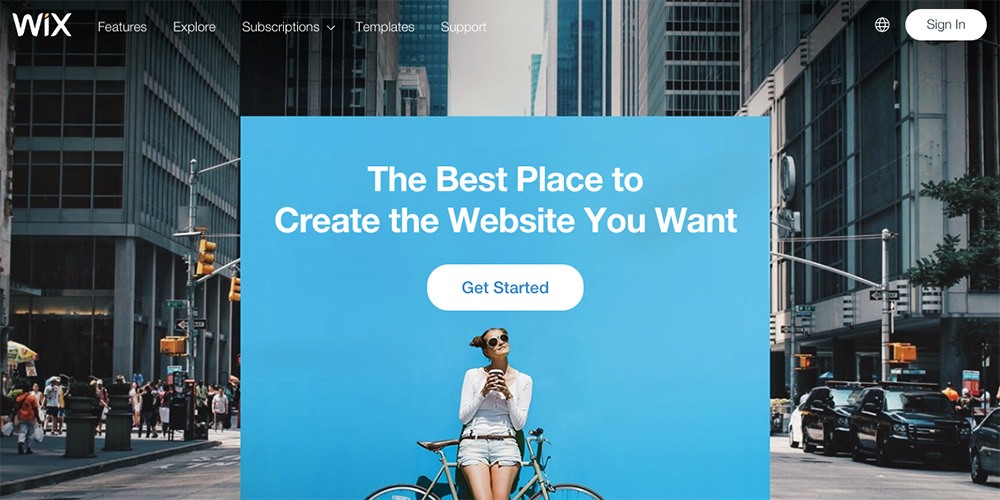 Before we dive into why we, at IMPACT, love Wix's self-configuration tool where, in fact, you will find me giving Wix.com some serious love, we at IMPACT didn't always feel this way about Wix.com.
If you have been reading our articles for some time or even just since the beginning of the year, you may recall an article written by our amazing Design Supervisor, Jessie-Lee Nichols, titled 3 Reasons I Used to Hate Wix.com for Business: What & Why That's Changed.
The website team at IMPACT is critical of tools and services with big claims and promises which is why we too were critical of Wix initially. However, just as IMPACT has grown as an organization so has Wix.
They have studied their users, listened to criticism, and redefined what it means to provide a website that users truly can use out of the box.
In fact, their self-configuration tool which takes users through building their own sites is, what we believe, a "must have" in building a highly converting inbound website.
They do so well, we often show our clients the tool as an example and Marcus Sheridan regularly mentions the configuration tool in his speeches. (Listen to this Hubcast #188 to hear what he has to say.)
You see, at IMPACT our approach to building the perfect inbound website is based on seven priorities:
Homepage design and messaging
Self-selection and configuration tools
Obsess over honest education
Premium education
Textual and visual content mix
Social proof
Site speed
All of these priorities not only create the perfect inbound website but when executed well on a website, proved a great user experience.
Our love for the WIx.com website is all about #2, self-selection and configuration tools.
What Is a Self-Configuration/Self-Selection Tool?
Don't worry, I am not going to go into great detail explaining what these tools are because we've got an article for that too!
Our website team principal strategist, Stacy gives the full explanation in her article, What are Self Configuration Tools and Why You Need Then on Your Website. Go ahead and check that out if you want an in-depth explanation of the tool and how to implement.
The quick and dirty explanation of a self-configuration tool is it is any type of tool (form, quiz, etc.) that creates an experience for a user on your website by guiding them to content that both meets their needs and best matches their situation.
In other words, it is a tool that personalizes the experience based on the information they provide.
While this may sound complex, the experience can be as simple as a form or series of questions and based on the user's interaction with the questions, content is presented to best fit their needs.
From a sales perspective, these tools allow users to self-educate and become more qualified to take the step to convert which is key considering 70% decision made before talking with a sales rep!
This means that by the time the user engages in a conversation with a sales team member, they are already familiar with the product or service, they ask more informed questions, and convert earlier in the process.
Ultimately, the sales team doesn't have to "sell" to the user but instead, they can engage in a conversation that becomes more of a partnership than a transaction.
Why Users Prefer Self -Selection Tools
With the most common phrases searched on Google beginning or ending with "should I" and "near me," it's clear users are already trying to self-select and identify solutions on their own.
The problem is while Google allows users to search for answers in an endless way once they arrive at a website the self-selection / self-identification ends, content is throughout the website, and users do not know where to start.
A website may have the exact information the user is looking for, but if there isn't a way to filter it down in a quick and efficient way, they most likely aren't going to stick around to try to figure it out.
Ultimately, users desire the ability to get to the information they are looking for as quickly as possible and that isn't going to change.
This Isn't an Industry Specific Tool
At the core, these tools take the most common questions asked by sales and users, presents them in a way that allows the user to take control, and delivers content that is specific to the user. It creates a completely personalized and unique experience.
Self-selection tools are NOT only for product-based businesses, but also for service- based.
Take a look at the examples below:
Finance: Vanguard makes it easy from the start by selecting the market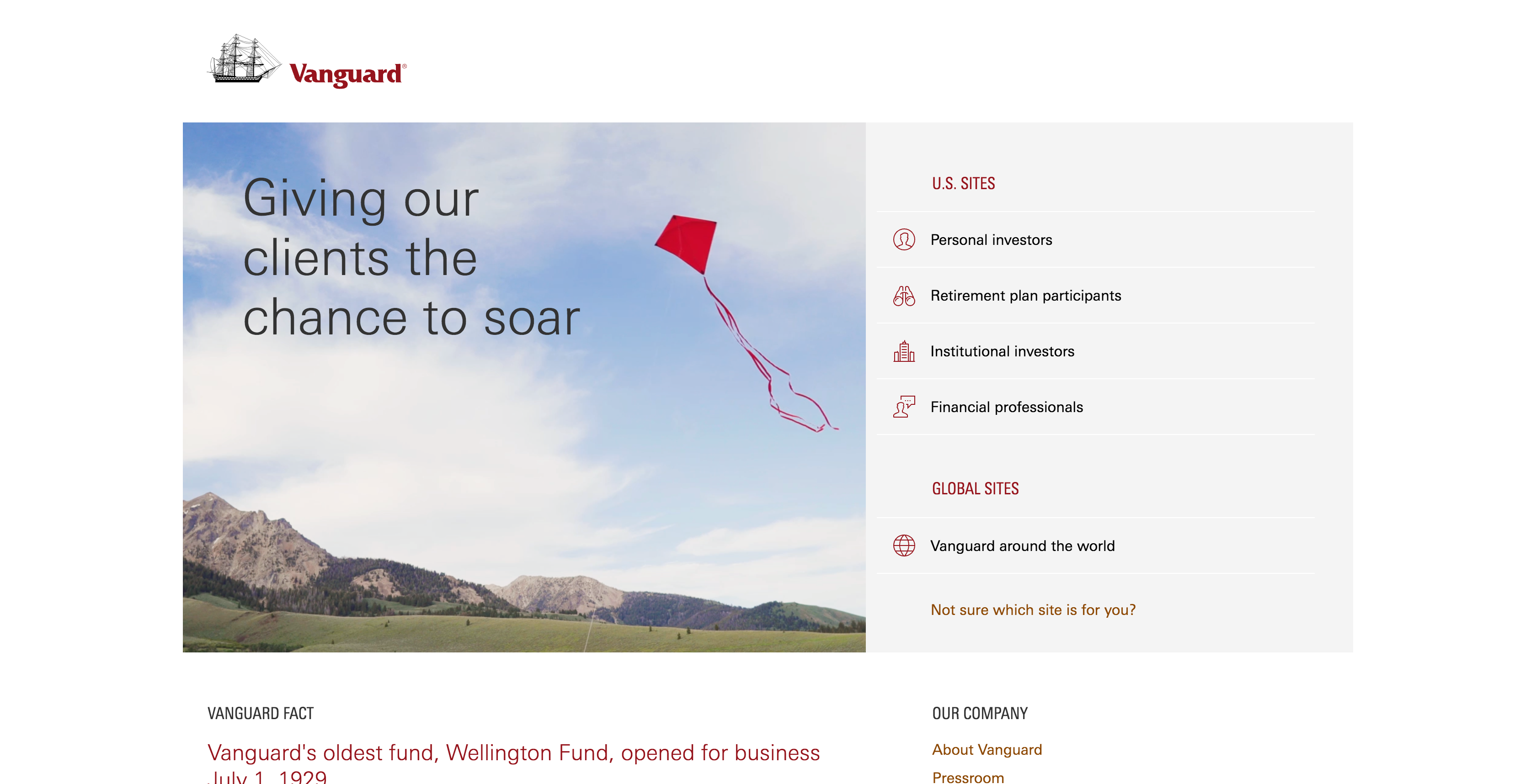 Coaching/Training: Working Simply uses an assessment tool to help users determine their productivity style right from the start: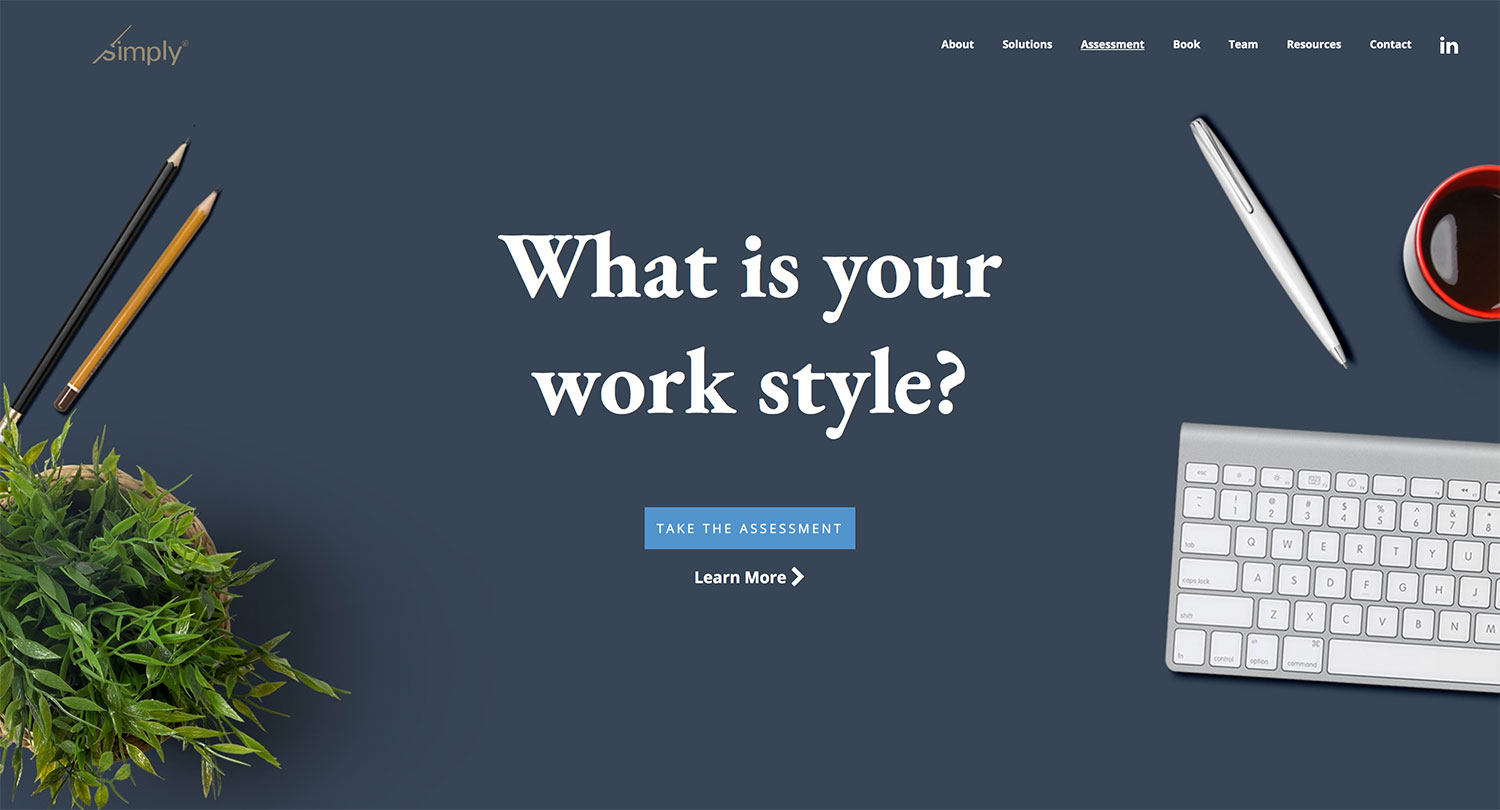 As you can see from the examples above, self-configuration tools used in the service-based business allows users to self-identify and in return are guided to the information and/or service that is more applicable to them.
Using the tool not only allows the user to identify where they fit into the service offerings but also builds the users trust in how much the organization "knows" them.
Now, Let's Take a Closer Look at Wix.com's Self-Configuration Tool
A brief overview of how Wix.com's self-configuration tool works is that itwalks users through building a website on their platform by asking a series of questions.
Based on the answers to those questions their ADI tool produces a website styled to the user's aesthetic with the functionality they requested.
It's pretty amazing, actually.
Here's what the process looks like:
The user lands on the homepage of Wix.com: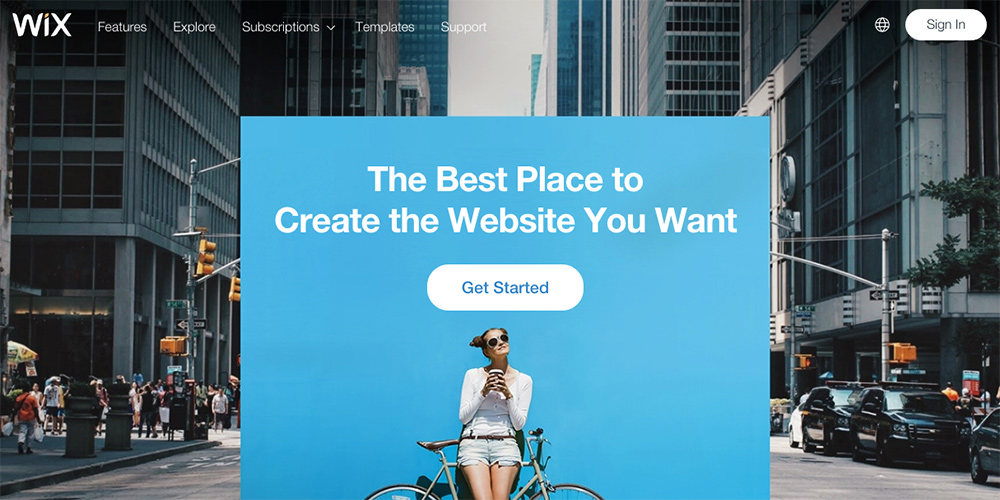 Once the user selects, "Get Started" and creates a login (with no financial obligation), the configuration tool steps in.
The user is\taken through a series of, at most five, questions: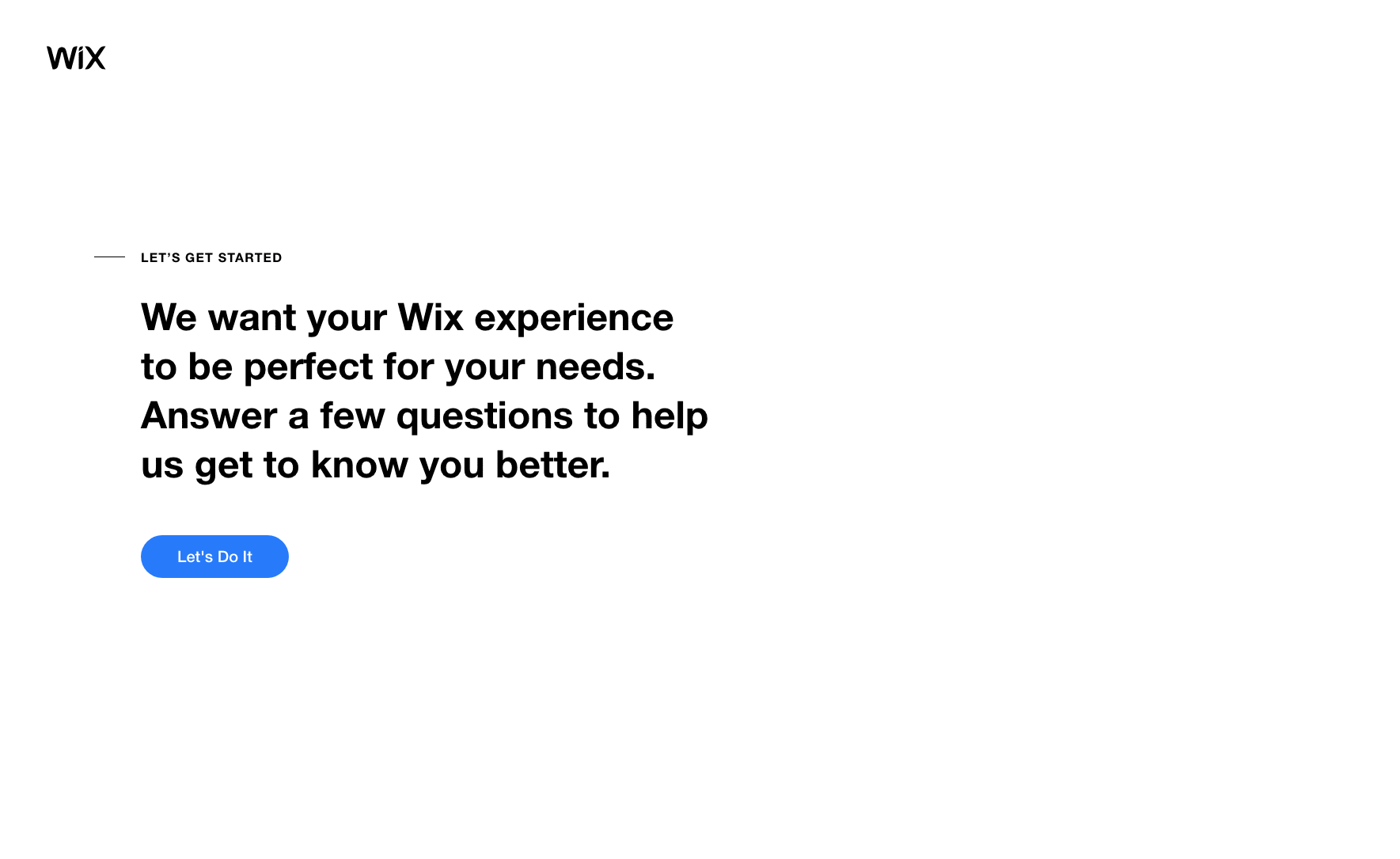 It is important to note that the questions asked by the builder are the very questions that would normally be asked in the sales process to qualify a lead.
So, what the tool is doing is guiding the prospect further down the sales process thus producing a much more qualified lead to pass onto the sales team or convert the sale virtually.
Once the initial questions have been answered, the user is then asked a series of design and functionality need-based questions (three at most):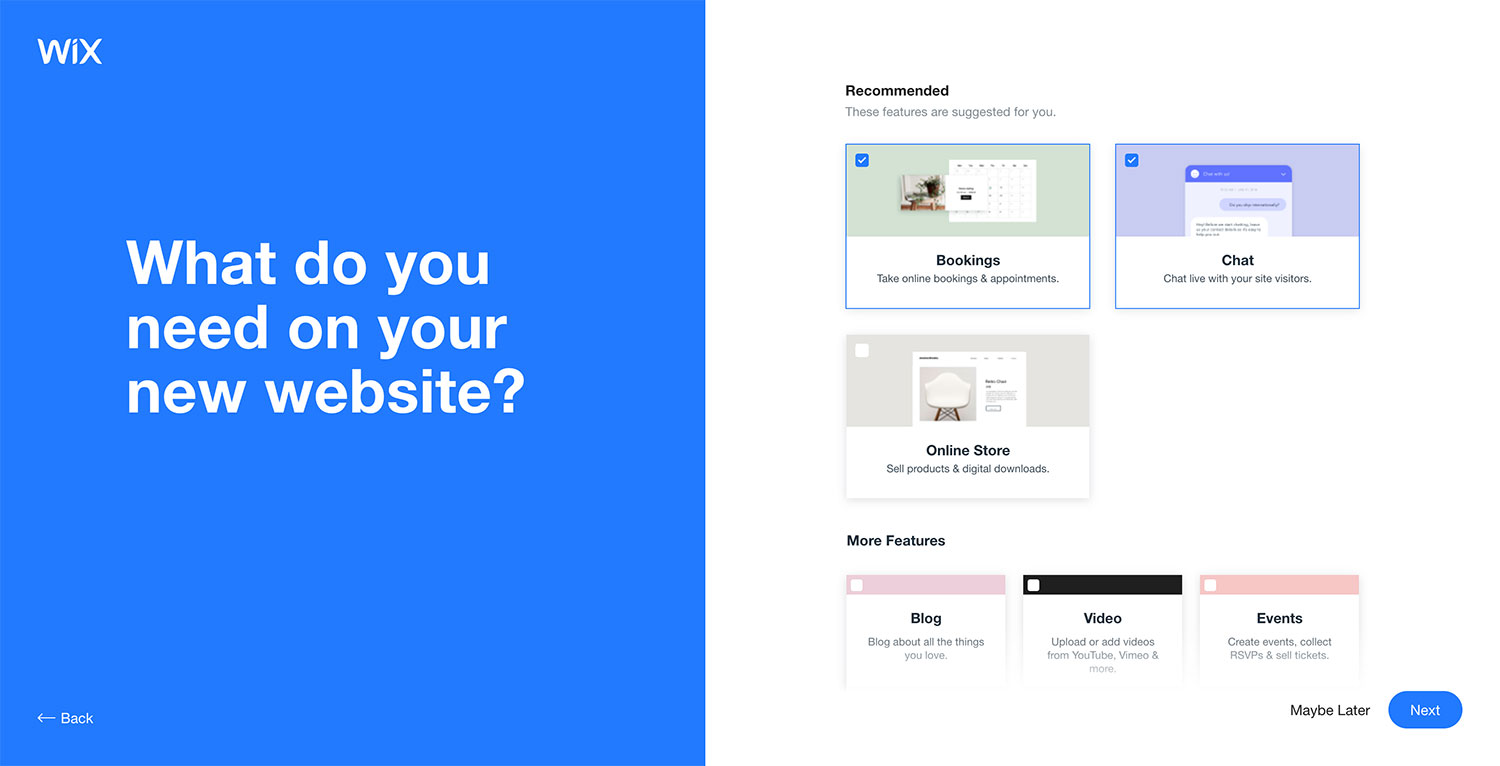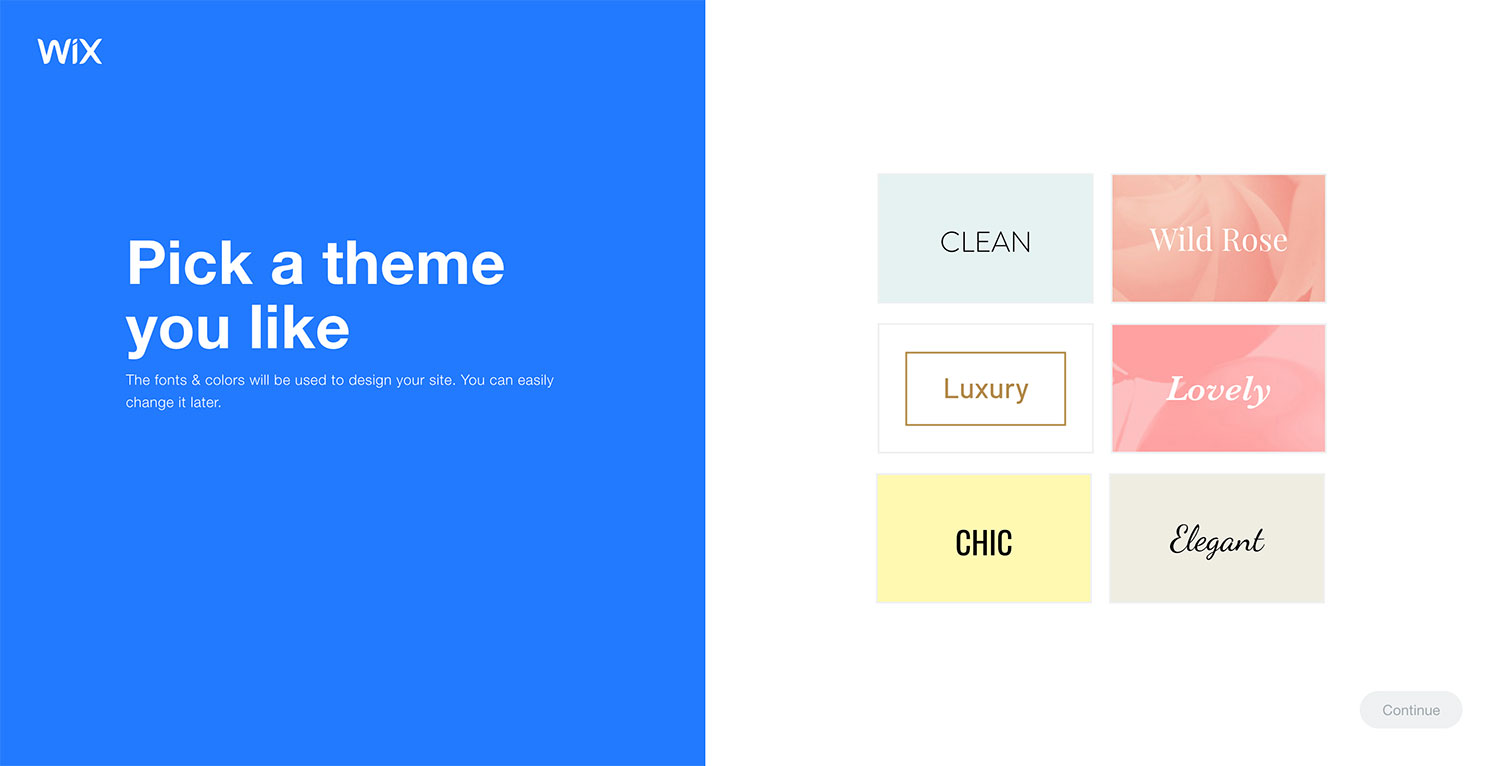 And following the design/functionality questions, a site is configured.
All in a matter of five minutes!
Here is the one I created.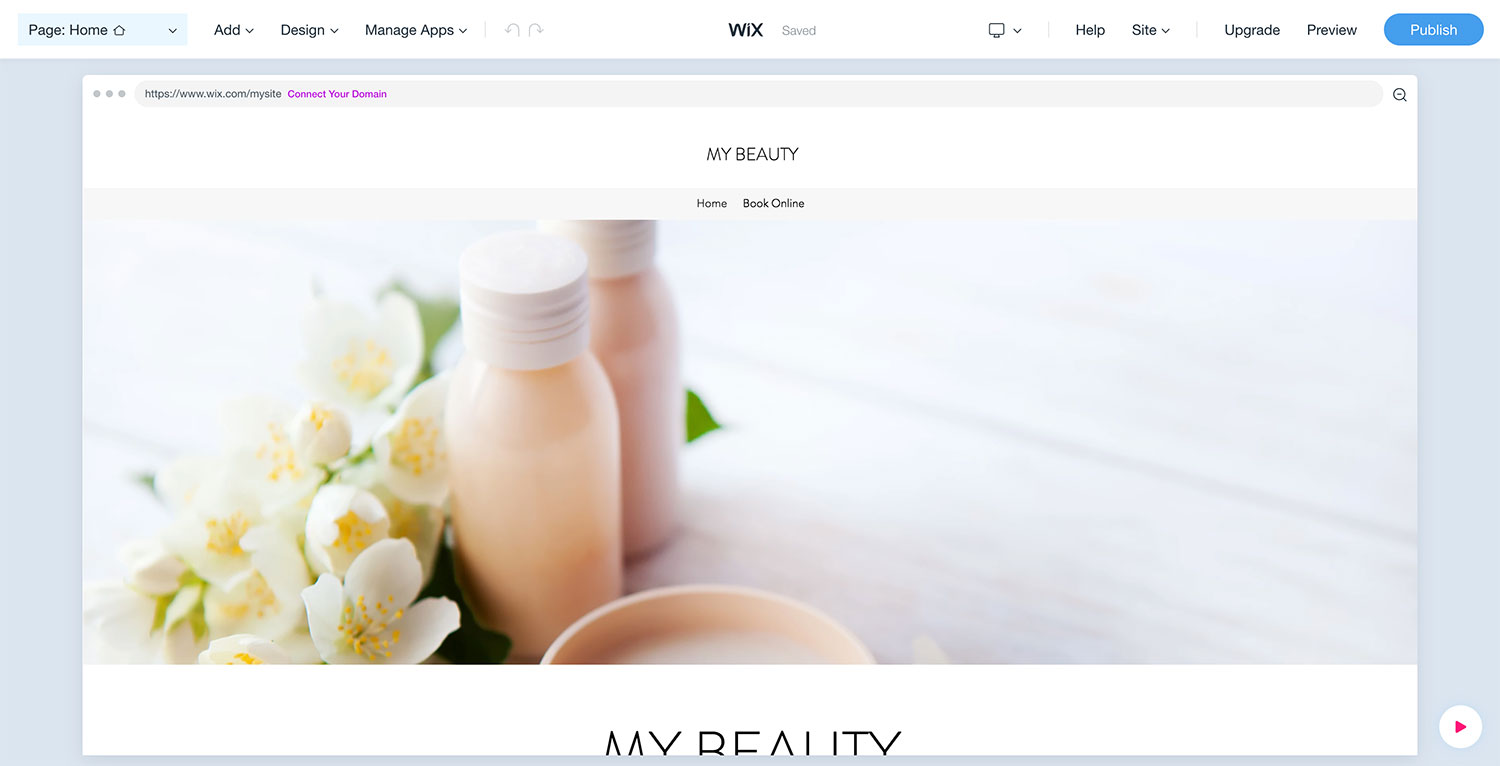 It's quite amazing and most importantly, it's tangible.
In almost no time, I was able to go from researching building a website to, landing on Wix.com, getting started, answering a few questions, selecting options based on my needs, and finished with a beautiful website that could start adding content to immediately.
I went from a pain point to solution in minutes.
That, my friends, is what your users want!
How Wix.com Gets It Right
Let's at a look at how Wix gets it right.
The configuration tool allows the user to answer questions specific to them. The questions aren't generic but based on what the user is looking for and their preferences. These questions work because these are the exact questions we all ask when beginning a website project.
Users are experiencing the product without buying. The ease of the tool and beginning stages of the builder flow so well that it is hard to imagine that the website builder would be anything less.
Sense of ownership is built pre-purchase. By the time the user reaches the option to purchase and customize the site further with a custom domain or additional features, they are essentially bought in. They've put all the work into creating what they need. Why not take the plunge?
The three above points are essential and make WIX's tool so effective.
Users want to be able to tell you what they are looking for and receive a result as quickly as possible.
While there are other website builder options available such as Squarespace and SiteBuilder none provide the comprehensive, user-focused approach that the self-configuration tool on Wix.com provides.
This is an experience all brands should strive for.
The Takeaway
Self-configuration tools not only allow users to get to the content or product they are looking for in the quickest amount of time, but they also build trust with your brand.
The more the tool can take the user through the sales process early on, the more the user feels a sense of self-discovery and ownership toward the product or service you are selling.
As you begin to implement a self-selector or configuration tool, start simply by adding a short form or quiz to your website. They can also be used for scheduling an appointment or meeting or being guided to the exact information they were looking for.
From there begin to develop another more robust version of your tool based on user behavior.
Most importantly, just start!
Free: Assessment
Does your website build trust with buyers and bring in revenue?
Take this free 6 question assessment and learn how your website can start living up to its potential.