What is Thought Leadership? (+10 Tips to Becoming an Authentic Thought Leader)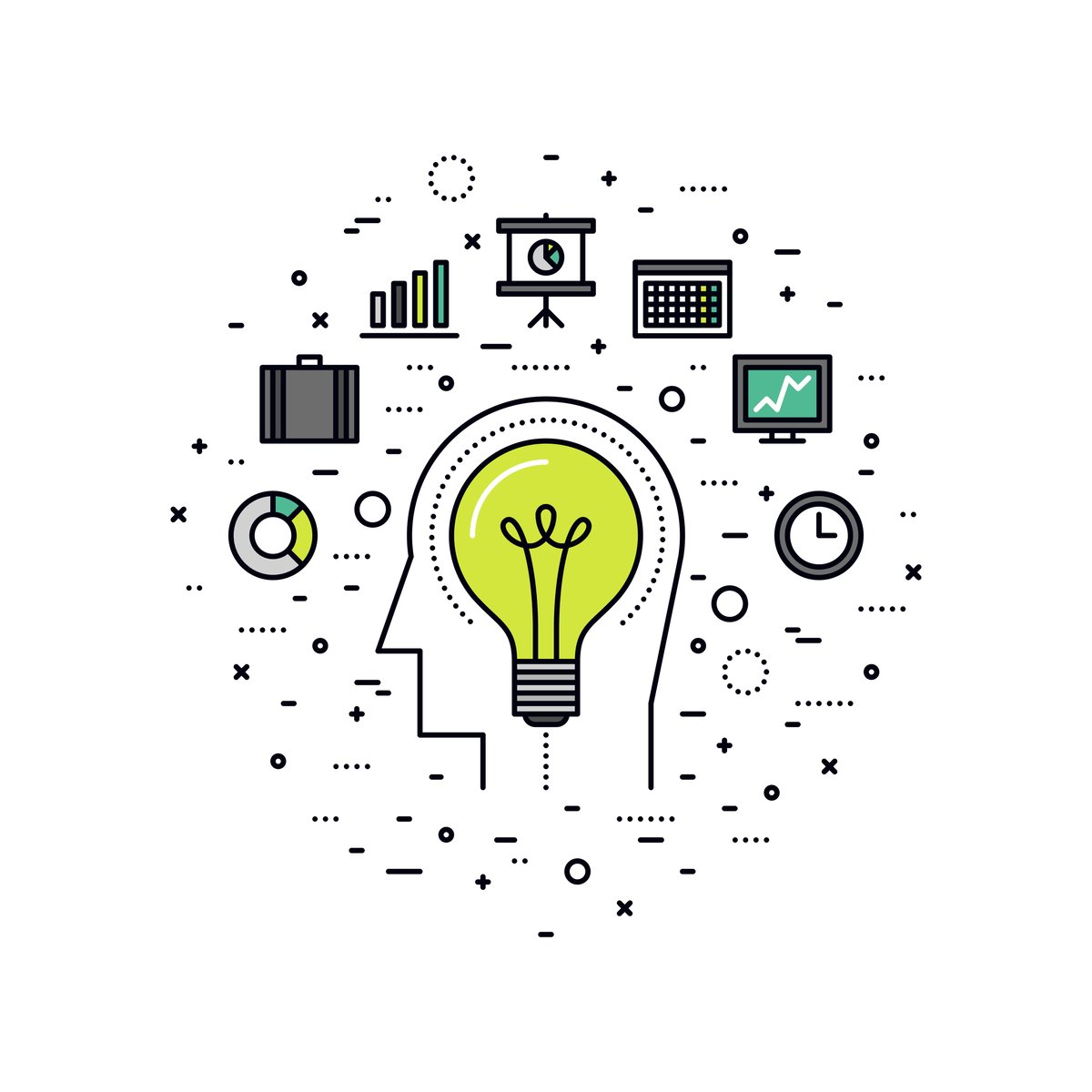 Is your business influential?
If not, it won't matter how many times you produce content, you just may not attract the attention from your audience that you want.
In order for you to become an expert or establish yourself as a thought leader, you need to have a voice that sets you and your company apart; a voice that makes you stand out.
One of the reasons people are attracted to industry thought leaders is the passion and valuable information they share. They're interested in educating and spreading their knowledge. Just think about Steve Jobs, Seth Godin, or Brian Halligan.
Even if your brand isn't to this level yet, a great way for you to establish thought leadership is through inbound marketing and content creation. Content creation provides you with an outlet for sharing your knowledge, ultimately attracting your audience and developing evangelists.
Take a look at these 10 elements you can implement within your marketing strategy to help increase your credibility and establish your thought leadership.
1. Show You Understand Your Audience
Who is your audience? Who are you selling your product or service to?
When writing your content, narrow the focus to the specific areas that will grab the attention of your buyer personas. Understanding your audience will help you create content and materials that address their main concerns.
Having the right messaging is essential. Trying to please everyone never works. When you try to, you often fall short by not being 100% dedicated to their side.
Otherwise, the wrong people will be reading your content and visiting your site.
When your content resonates with your audience, they're more likely to share your content.
2. Attract the Attention of Other Industry Experts
Who are the experts in your industry?
No matter what industry you're in, there are most likely several companies and individuals your audience looks to for advice and tips.
You already know who they are. You probably even go to their websites for inspiration. Why not use their influence to help further establish yourself as a thought leader?
A great way to do do this is by developing content centered around them (i.e. quoting them, talking about their strategy, including a list with them on it, etc.).
Some examples might include # project management tools your team should be using, 3 Ways TurboTax Nails UX (And Makes Doing Your Taxes Not So Bad After All), or even a post outlining the top influencers in your industry.
If you're going to develop content about your influencers, don't forget to share it on social media and tag them in the post. They can't share it with their audience (expanding your reach) if they don't know about it!
3. Produce Quality Content
What content are you currently producing? Is it remarkable? Is it really delivering quality?
Unfortunately, you can't throw a bunch of articles together and call it a blog. You need to produce quality content that helps your brand stand out. To make the most impact, your content needs to stand the test of time and keep your audience coming back for more.
Not sure if you're creating quality content? See how many people are subscribing to your blog, sharing your articles, and leaving comments.
The content you're producing should be educational, informative, and relevant to industry trends and the interests of your target audience.
In addition to your buyer personas, you might want to consider developing reader personas. These will give you a better idea of who's reading your content.
Unfortunately, not everyone reading your content will become a customer one day, but, they might be an evangelist who will want to share what you have to say.
So, don't rule them out. Just because someone will never buy your product or service doesn't mean they won't continue to read and share the content you're producing.
4. Produce Premium Content
In addition to blog articles, you'll want to create premium content. In other words, create content that goes a little above and beyond what is available on any other website.
Create and publish whitepapers, webinars, checklists, videos, podcasts, and case studies that are worth filling out a form for. Your audience will not only learn more, but you'll earn a contact off of it.
Readers are more inclined to download an offer they think will give them results or value of some sort.
Don't forget to make your content remarkable and thorough. Make filling out your form worth wild.
Be sure to answer your reader's questions and don't leave them wanting to know more. If you're unable to provide them with accurate, thorough information, they're less likely to come back to your content in the future.
5. Social Sharing
Social media is a great outlet for expanding the reach of your content, but, don't forget about sharing others content as well.
It shouldn't be all about selling, but recognizing good content and information when you see it. It shows that you care about getting your audience the best information possible, even if it isn't necessarily yours.
Besides, you shouldn't be constantly talking about you. Use social media to interact with potential customers as well as other companies within your industry.
6. Blog Consistently
Make your ideas and content readily available by publishing them on a personal or company blog. Not only will you be creating more site pages for your site but boosting your SEO.
In order to be successful, you need to consistently create value for your audience. Blog consistently to develop a regular audience and keep people coming back for more.
Don't just post your content on the company blog. Make the most of your content and expand its reach by utilizing Medium and LinkedIn Pulse to make an even bigger impact.
7. Become a Guest Blogger
Not only is guest blogging great for spreading your knowledge, but, it can be used for building exposure, increasing your credibility, and generating inbound links.
Who doesn't want to increase your exposure? If you're creating thought provoking and educational content that meets their audience's needs, they'll want to read more of your content.
If you're guest blogging for a publisher or company that has an extremely large reach, you have the opportunity to place your content in front of people who might not necessarily stumble across your content. Just remember to leave a great first impression. As well as a link to your company blog or website.
8. Develop Relationships With Your Industry Influencers
Keep in mind that you're not the only company that wants to write for their blog or collaborate on an eBook or webinar. In business, what you know is equally as important to who you know.
So build relationships with your peers and influencers. Did they curate a post highlighting an infographic you created or did you share something of theirs? Use that as a starting point for a conversation.
Another effective way you can attract their attention and start developing a relationship is through social networking and leaving comments on their blog articles.
9. Interview Them!
Who wouldn't love to learn more about industry thought leaders or the creative minds behind those companies?
Once you've established a relationship with an influencer, consider interviewing them and/or featuring them in your next offer. Not only will that appeal to your readers, but also their readers, expanding your audience.
10. Break the Mold
Doing and talking about the same thing as everyone else, won't get you very far. In order to stand out you need to be creative and break the industry mold.
Being creative isn't just about the topics you're talking about, but, how you're presenting that content to your audience. Consider creating something interactive like a quiz, calculator, or survey, as well as mixing an affiliate program or even user generated content into your marketing strategy.
Overall, remember to keep your content fresh and exciting to get noticed by those key influencers. You won't become a thought leader if every other company is beating you to the punch.
How do you build your influence?
I'd love to hear about other tactics you're utilizing to build brand awareness and your reach. Share them with me in the comment section below!
Free Assessment:
How does your sales & marketing measure up?
Take this free, 5-minute assessment and learn what you can start doing today to boost traffic, leads, and sales.