The Selling 7: sales and marketing videos guaranteed to get results [+VIDEO]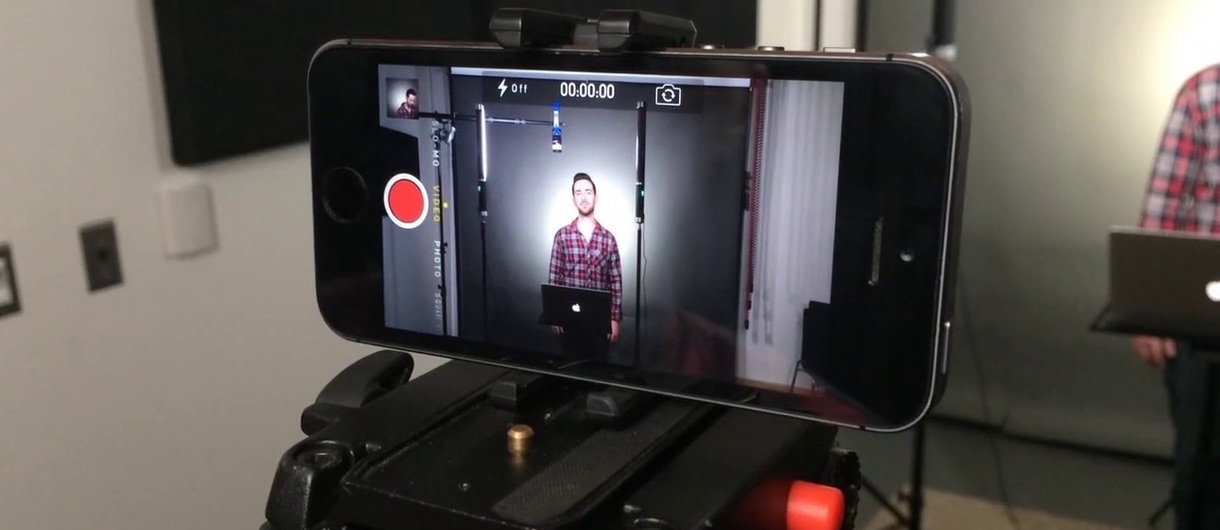 Director of Sales, HubSpot Alumni, 8+ Years of Marketing & Business Development Experience
September 18th, 2018 min read
These days you can't swing a cat without hitting a blog post telling you to incorporate video into your sales and marketing strategy.
With HubSpot Video, HubSpot's latest product announcement integrating Vidyard into Marketing Hub, don't expect that trend to abate anytime soon.
Video is clearly important, but now what?
How do you convince the powers inside your organization that investing in video is worthwhile? More importantly, what kinds of videos should you be creating and how are they going to impact your bottom line?
I'm so glad you asked.
Here are seven videos that will take your sales and marketing efforts to the next level, based on the principles of They Ask, You Answer:
1. 80% Videos
Every salesperson answers 5-10 of the same questions on every call.
They have their answers rehearsed and sometimes even scripted. They can recite them in their sleep, and honestly, they're probably tired of having to answer them all the time.
80% videos are those that answer the most common questions all of your prospects ask (and probably proactively answer a few they haven't thought of).
If you record one and send it to all of your prospects before your connect calls (and use a video marketing platform like Vidyard to see how much of the video they've watched), you'll now be able to go into your conversation ready to get to the nitty gritty and not waste so much time answering the same old, standard questions.
Here's an example from IMPACT Client, Sheffield Metals:
2. Employee Bio Videos
One of the biggest reasons why video is such a powerful tool is it allows your prospects to see, hear, and know you before you actually see, hear, and know them.
Let's face it, meeting new people and entering business relationships can be tricky territory sometimes. With video, however, some of the friction can be alleviated early on. People can see your face, learn to recognize your voice, mannerisms, and energy.
It allows them to build familiarity and trust with your brand and especially your people.
With this in mind, one of the seven types of video you should be creating is employee bio videos. These are exactly what they sound like; short videos where your team speaks directly to the camera and introduces themselves.
Start with your people in customer or client-facing roles. Once you have the videos recorded, put them in your employee's email signatures or even your website. You'll be surprised how many views they get.
Here's an example from IMPACT client, Aquila Commercial:
3. Product/Service Page Videos
There's no way to communicate the value proposition of a given product or service more efficiently than through video.
You can have the most thoughtfully designed web page with the most beautiful graphics and words, but it won't compare to a high-quality video in the end.
The average attention span of an adult online is eight seconds. Videos significantly reduce the burden placed on your website visitors to take the time to understand how your product/service will help them and also break through the noise of all the words on the rest of your site.
Here's an example from another IMPACT client, Burrells Watches:
4. Landing Page Videos
Any page that has a form should have a video.
Think about it; Right before you fill out a form, you have questions, doubts.
You're wondering, "Should I fill out this form? These people are probably going to contact me, sending a million emails, or maybe even phone calls…all I want is this eBook/template/checklist…"
Videos can help counteract that and build trust. They help the landing page visitor realize it's in their interest to share their info with your company since they provide a passive engagement medium where visitors can experience your message with very little effort.
They need to be reassured you're not some evil corporation who's going to send them annoying emails and call them 14 times a day. Plus studies have shown it can increase conversion rates by up to 80%.
Here's an example from (yup, you guessed it, another IMPACT client) Mazzella Companies:
5. Cost Videos
When you're on a website, looking for information about cost and price, but you can't find the information you're looking for, what's the emotion you experience?
Frustration?
And in that moment of frustration, what do you do? Keep digging on that website? Pick up the phone and call?
Not likely.
You're probably going to keep looking until you find a website or a company that is willing to tell you what you need to know. And, generally speaking, when you find that company, they get your business or at least first contact.
And if this is how you and I act, is it possible that your prospects feel the same way?
If we want to earn the trust of our buyers, we can't be scared of tipping off competitors, scaring away customers, or saying our solution is "too customized."
The competitors already likely know how you do your pricing, customers are scared away when you don't talk about price, and of course, your solution is customized. That's why we have to be willing to discuss the factors of cost.
Here's an example from yet another IMPACT client, Sheffield Metals:
6. Social Proof/Testimonial Videos
Everyone knows having social proof on your website is a must, but only if it's credible.
Having a quote, name, and even photo has become a standard practice. So, how do you stand out?
How are you differentiating from your competitors already parading out their happy customers with quotes and names?
One way to get ahead of the pack is by putting your best customers on video.
Not only will they be totally honored when you tell them they're one of your most impressive clients and you want to feature them in your marketing, but they'll also be smart enough to realize it's pretty much free marketing for them and their brand as well.
Not only will having these videos help you close more business, but it'll strengthen your bond with your most important client relationships at the same time.
Here's an example from another IMPACT client, La-Z-Boy SouthEast:
Need some tips on how to get these awesome video testimonials from your customers? Zach shares some useful tips here!
7.
The "Claims We Make" Video
How many claims do you make that your competitors also make? Things like, "Our people are the best" or "Our customer service is world-class."
How are you backing up those claims? How are you differentiating yourself against your competition who make the very same ones?
At the end of the day, words aren't enough. It's just noise until you show it. One of the most effective ways to show it today is with video.
Make a list of the claims you make, and see how many you can show them.
How can you demonstrate you're not just making claims in the interest of self-promotion? How can you show you back up your claims with examples?
Anything you can do to demonstrate your value will go a long way towards building trust.
And here's a final example from an IMPACT client, ServiceThread:
Video is a fundamental piece of any marketing strategy in 2018 and beyond. While you may have already been on board with that hypothesis when you started reading this blog post, we hope these seven examples of marketing and sales videos helped take you from, "I want to invest in more video" to "I'm going to invest in these kinds of videos."
Still feeling unsure about how to get videos like these created and into your sales and marketing?
Well, we'd be happy to be of help on that front as well!
Whether it be workshops or consulting your team on how to produce videos in-house or having our video team come to you for a day or two to film and edit them for you, we're happy to help you find what your team needs to get to the next level with video marketing.
Give your team everything they need to experience inbound marketing success.
Digital Sales & Marketing Mastery teaches companies the most essential sales and marketing functions through an intensive 12-24 month program of coaching, training, and strategy — resulting in better leads and more closed sales.