4 Best Ways To Get Quality Video Marketing Training
Zach Basner also recommends this free course, Video Sales & Marketing Strategy.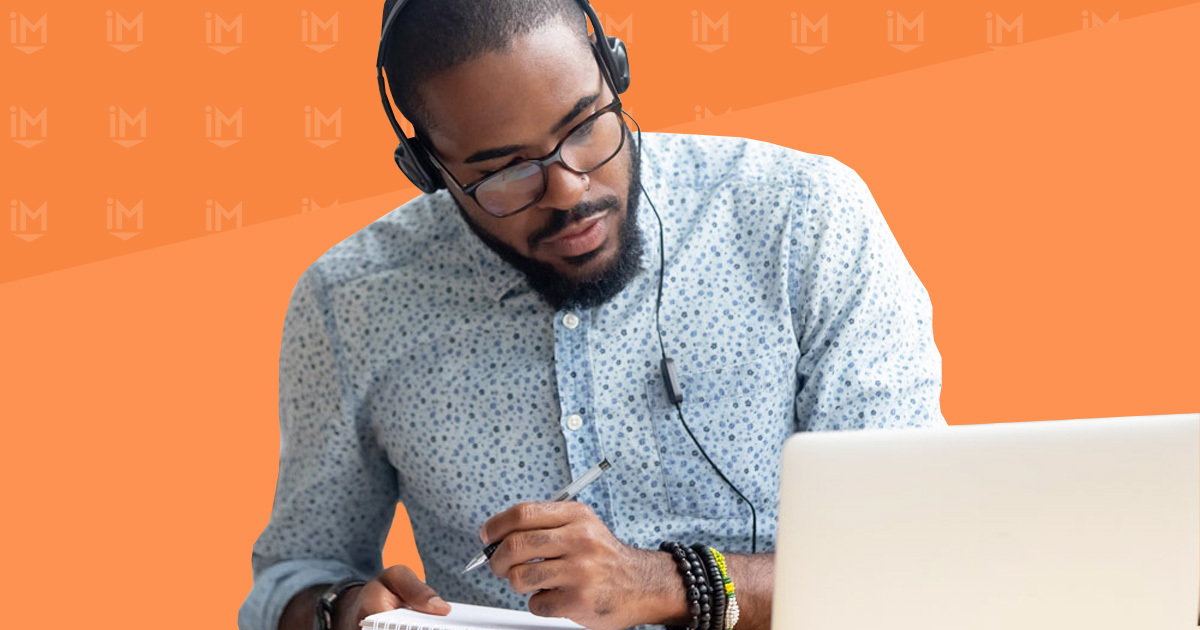 Video marketing is a must these days, but it's not enough to just pick up a camera and start recording.
You need to learn how to do it right.
That's where training comes in.
If you're looking for great video marketing training and digital marketing courses, there are a few different options, all with pros and cons that you might consider.
The fact is, though, the best way to eliminate the learning curve within your marketing or sales team is to seek out quality learning experiences from those who have done it before.
Free Course: Video Sales & Marketing Strategy
Before we get into the most common options for quality video marketing training, though, let's define the major outcomes and benefits that video marketing training could and should offer to you, your team, and your organization.
Major benefits of quality training for video marketing
1. Real, applicable video marketing strategies
Great video training should give you a clear direction of the strategy you should be using to maximize qualified views as well as drive traffic, leads, and sales to your organization.
Ask yourself: Are the principles being taught or presented applicable to your business size, product/service type, and sales process? Or are they really made for something else, like a solo-prenuer or YouTube creator?
2. Buy-in from sales, marketing, leadership, and subject matter experts
Will the training result in more participation in video content and train your team how to actually use the content in their communication with customers?
Great video training should ensure that silos between these major departments don't create hurdles in the production of content. This includes participation in videos and the willingness of these teams to help guide the video strategy in a way that adapts to your buyers.

3. Best practices for creation and publishing
Will this teach me and my team how to create more engaging content that our customers love and can easily find when they need it?
Great video training should get everyone on the same page with how to properly structure a video and how/where to publish those videos to maximize results.

4. On-camera performance and communication skills
Will my team learn how to be more effective communicators, be more comfortable on camera and build more trust with our buyers?
Great video training should include important communication techniques that are easily applicable, even to beginners.
🎓 Related Course: Mastering On-Camera Performance
5. A clear vision for using video content to drive revenue at your organization
Am I going to have a clearly defined plan-of-action and will it be relevant to sales and revenue growth within the organization? Or, will I just have a bunch of ideas?
Great video training should help demystify video sales and marketing, and bring to light exactly how video will help you meet revenue and growth goals. This begins the formation of a video culture versus a short-lived program or initiative.
6. Defining what a successful video culture does and does not look like
Will this create a lasting result on the way the organization sees video, or will this give me a short-lived program that I can't sustain?
Great video training should show every member of the organization how video is going to affect them and their job, what role they play in that culture, and how they'll know that video is making an impact on the organization.
The video training options featured in this article will give you a mix of these benefits.
Some, like with workshop, should cover most of them, while others (like online courses) may only give you a couple at a time.
Admittedly, it can be difficult to determine whether or not a training offering will actually produce these outcomes, which is why it's important to thoroughly assess your options, ask critical questions when you're buying, and use the above list as a guide.
While the six outcomes above should be the criteria that guide your decisions, I'll also discuss cost and other variables below.
1. Online courses and training
Online courses are a great way to get started with video overall or learn and improve in very specific areas, like editing or filming, for example.
There are more options for online digital marketing courses and training now than there have ever been, and new ones are emerging all the time.
In fact, although it's not necessarily a course, you can find some really great training and instruction on resources like YouTube.
Fun fact: I constantly improve my editing and workflow by watching YouTube videos and learned everything I know about audio mastering from a single channel.
There really are a myriad of options out there, and you could find courses on sites like LinkedIn Learning, HubSpot, Udemy, Skillshare, IMPACT+, and many, many others.
They cover topics like editing, video strategy, on-camera performance, video SEO, and more.
These courses can range from $0-$1,000 and are available in subscription models (monthly, yearly) and one-time fees for specific programs or courses.
Most of the best ones, though, are not free. In fact, the YouTube Creator Academy is one of the only free courses that I recommend to a business.
If you're looking at paid courses with subscription models, they are generally on-demand and ready when you are. As long as you keep paying, you'll have access to it.
An additional consideration is that some online courses have single or multiple-user account structures.
Why is this important? Well, if you want to train a large group of people and track their progress, you'll need a multiple-user account, which could affect the cost.
One major problem with online courses is that you're missing out on the hands-on experience and direction of a specialist. If problems arise when you're implementing, you can't always get that needed assistance.
In my own journey of taking online courses throughout my career, I've noticed that sometimes a course instructor can give advice that seems legitimate, but it doesn't work in an application specific to me or my company.
That's the nature of designing courses, of course. Sometimes you have to appeal to a larger audience, and that might water down the message.
2. Video workshops
As someone who has been a consultant, trainer, and workshop facilitator, I believe that on-site workshops are the most effective training experiences.
On-site workshops function much like seminars, with the goal of getting all the key stakeholders in one room, eliminating distractions, and aligning on how to implement video in the organization.
The reason I believe on-site workshops are the most effective, even though ongoing training will likely still be necessary, is because the biggest problem that continues to stall organizations is a lack of buy-in.
Whether it is the cost, the learning curve, or being on camera, video scares a lot of people.
To truly adapt a video mindset, you need to deal with these objections in real-time and force people to confront their biases. This is best done in-person with everyone's full attention, like during a workshop.
Most workshops are either half-day, full-day, or two-days, depending on the scope of what you're trying to accomplish with your team. If buy-in and alignment are the primary objectives, typically a half-day workshop should do the trick.
On the other hand, if you also want to work on performance and video creation, that could quickly justify a two-day training.
The typical price range of a full-day workshop is $5,000-$15,000.
Considerations would include the scope of the material, the expertise of the instructor, travel and other logistics. If you're bringing someone in from a different country or continent, expect to be on the high end of this range.
Although this may be the highest cost option included in this list, it's also one that produces the quickest ROI, in my opinion.
I've had previous workshop attendees email me days after a workshop to show off how using video in their sales conversations had already closed deals.
On the other hand, I've received emails a couple years after a workshop stating how the impact only continues to grow.
3. Consulting, training, and coaching
There really is no substitute for having a personal guide leading you through your video marketing journey.
When you work with a consultant or trainer for a period of time, they have the opportunity to learn your business, get to know your team, and give unique feedback on your situations.
Video consulting or coaching could be defined as someone who has a deep level of experience with video marketing and instructs others on strategy or production, helps overcome common hurdles, and empowers a team or individual to become self-sufficient overall with video.
A great coach should expedite results with sales and revenue because they'll keep you from making critical mistakes or wasting time and energy on things that don't make a difference.
Most consultants or coaches will meet with you on a regular schedule (weekly or monthly) on a contract basis. However, there are many consultants who would simply charge an hourly rate instead for as much time as you need.
Training could be defined as someone who prepares curriculums, exercises, or activities that help an individual or team learn best practices, strategies, and tactics that guide the implementation of video in your organization.
Considering there are set objectives or a defined curriculum, most trainers will have a set price and timeline for how long you work with them. Many will even have options like courses and programs with different prices for different needs.
Some, like IMPACT, will also include consulting options within the training program to go even more in-depth.
Both training and consulting, I believe, are extremely necessary — especially for companies beginning their journey with video or recalibrating their efforts.
The fact is, a great consultant, trainer, or coach who specializes in video marketing can help expedite results with video, and keep you from making the wrong stuff or putting false obstacles in your way.
For this very reason, we've noticed that our consulting program will eliminate roughly six months of the learning curve of doing this on your own.
The price of a good consultant or trainer can range anywhere from $1,000-5,000 per month depending on the frequency and length of your meetings, the length of your engagement overall, and their experience with video marketing. Generally speaking, a well-known author, speaker, or specialist is going to cost more than an agency.
One major downside of consulting/training on its own, unless they are working with your whole team, is solving the issue of buy-in from large groups of internal stakeholders.
Simply put, if you already have buy-in from your team but want to avoid issues with implementation, eliminate the learning curve and see results quickly, a consulting retainer or training program is the best option.
4. Conferences and live events
It's tough to beat the inspiration you can get from a live, in-person learning experience.
Over the past 10 years, the number of live events for marketers, sales professionals, and creatives (like videographers) has exploded. (Hint: This only makes it easier to find one near you.)
These events are also a good opportunity to learn alongside your team. This way, rather than passing the lessons along to your team as a game of telephone, everyone is aligned at once.
Of course, generally speaking, many events won't cater to all of your needs.
To get a full picture of all you need to learn and apply, you'd have to attend multiple events per year. Some specialize in marketing, some specialize in social media, and some specialize in creative functions.
The average cost of a conference or live event can range from $500-$2000 per ticket, but some events have group discounts if you want to take your team, and early bird pricing if you buy your tickets well in advance of the event at a discount.
The major downside of a live event to your long-term growth is that while you may get many takeaways on various topics, the message won't be tailored to your application (similar to an online course) and you'll not have time to go very deep on particular topics.
The typical length of a breakout session at a conference is just 30-45 minutes.
My advice would be to look for conferences that offer workshops or summits that allow you to go deep on topics, and potentially give you opportunities to practice or apply the material. Adobe MAX, Digital Sales and Marketing World, and Social Media Marketing World all offer these kinds of breakouts.
How will I know which option is best for me?
As you can see, there are a lot of different options and considerations, making the six criteria I shared earlier on extremely more important.
Determine what level you want to be at with those outcomes and chart your training path accordingly.
Other major considerations before choosing which training option(s) are best for you will be your budget, team size, existing buy-in from the organization, and the results you need to generate in a given time frame.
It's safe to assume that if you and your organization are at a beginner level with video, an online course alone will not likely lead to mountains of ROI.
That said, it's inexpensive and could be a good supplement as you get started. It likely won't accomplish all six of our criteria listed above, though.
A workshop, in my opinion, is a perfect first step for a beginner or an organization that has grown stagnant, not seeing its desired results in revenue from their video efforts.
If you need to breathe new life into a video culture, or training a new videographer, however, consulting and coaching would be best. This gives your staff a personal experience and ensures that you'll see results much more quickly.
Finally, if you just want to keep the fire burning in your already revenue-driving video culture, a course, conference, or live event would be a good option.
Ultimately, consider your results up to this point. Are you starting off, stagnating, or succeeding? Based on that, choose the training that will keep the momentum moving forward.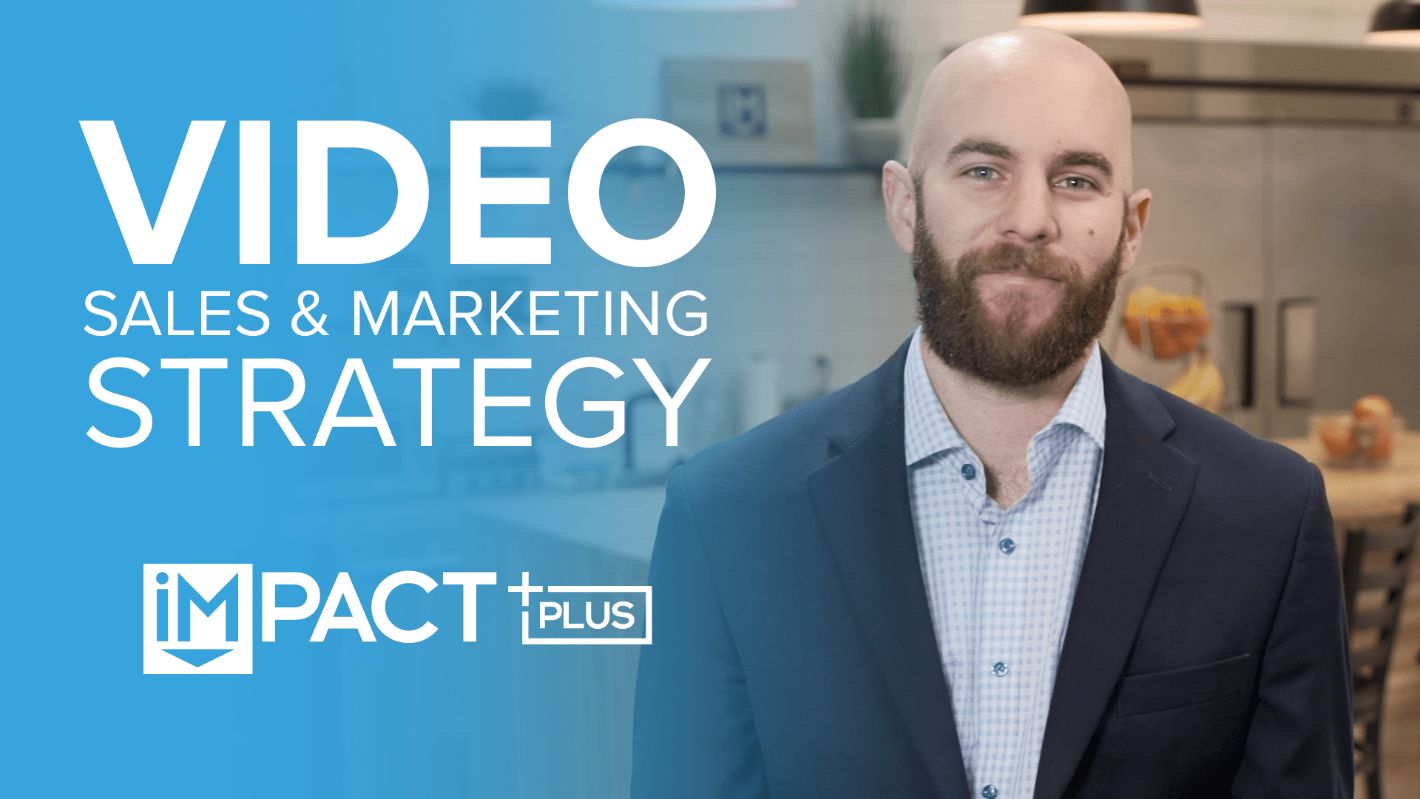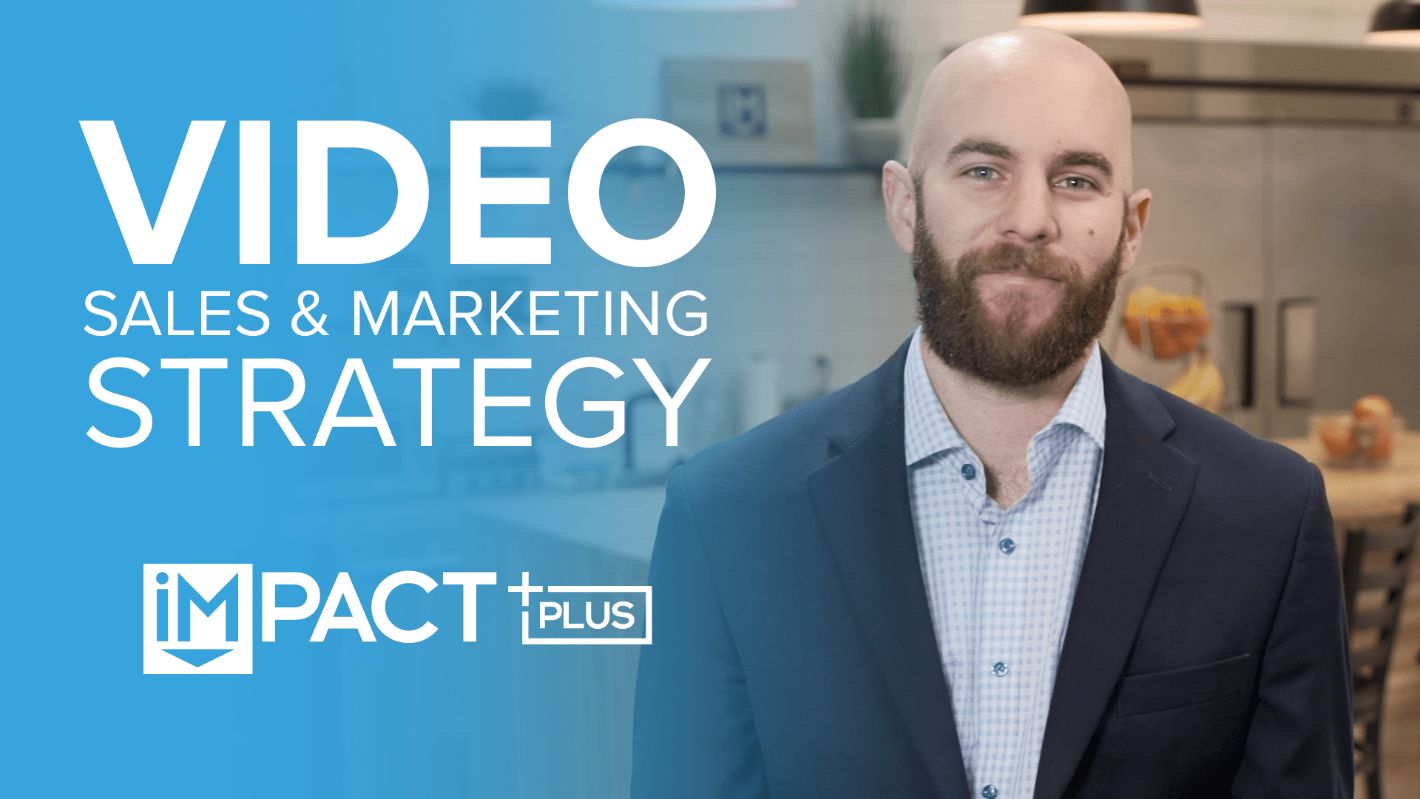 Free Course:
Video Sales & Marketing Strategy
From production to technology, get everything you need to start your video marketing journey with confidence
In this free course, you'll learn:
How to align your teams around a common vision with video
7 types of videos that have the biggest impact on your revenue
6 factors that make up an engaging and effective sales or marketing video
Published on December 9, 2019