13 Great Examples of Comparison Blog Articles
One of the most powerful business blogging topics is comparisons, and here are 13 businesses that got it right.
Kimberly Marshall also recommends this free guide: The Ultimate Inbound Marketing Strategy Playbook 2022.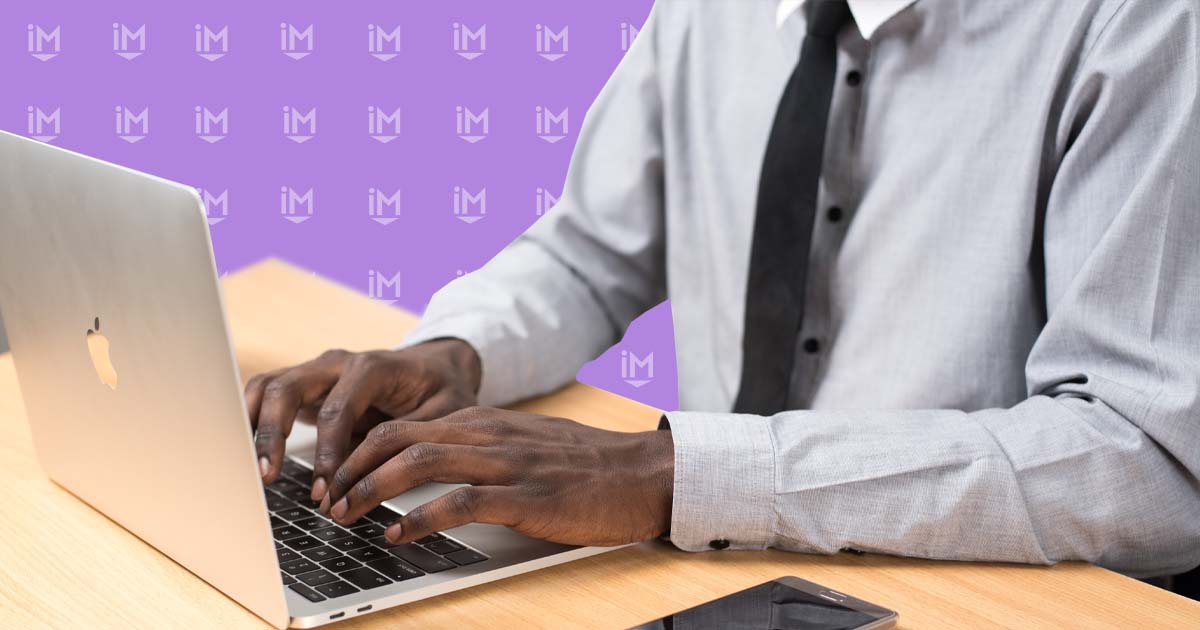 If you're looking to improve your business's content marketing strategy, comparison blog writing can help drive results. These articles address middle-of-the-funnel information that nurtures potential buyers closer to making a purchase.
Once people understand the problem they're trying to solve, these educational pieces help them evaluate their options and make their decisions more confidently.
Free Guide: The Ultimate Inbound Marketing Strategy Playbook 2022
What are comparison articles?
Comparison articles are just one of Marcus Sheridan's "The Big 5," which, if you're a regular around here, you might have already heard about. In short, The Big 5 are the blog articles that tend to drive the most web traffic and sales and are covered at length in Sheridan's book They Ask, You Answer.
These articles compare products and services and are designed to help your potential customers make the best decision possible for their needs — ultimately, avoiding buyers' remorse.
I know firsthand how effective these articles can be because, years ago, IMPACT's lead content marketing consultant, Kevin Phillips, trained me how to write them for one of my own clients. The articles I wrote using this method quickly climbed the ranks and landed on the first page of Google's search results, beating out several big-name competitors — multiple times and in several different categories.
My former client's organic web traffic is still growing and providing about 80% of their leads.
Let's look at how to write your own.
How to write comparison articles
The most difficult part for marketers and content creators when tackling comparison articles (and business blog posts in general) is not fully grasping how we should be writing them. Their questions might be:
What should we include?
How should we structure the piece?
What are some examples?
If you're a visual learner like me and need to see concrete samples of successful comparison articles out in the wild before you can knock out your own, this article is for you.
These articles are broken out into three comparison article approaches:
Pro and con comparison articles.
Category comparison articles.
Competitor comparison articles.
First, we'll explain the approach and how it's different from the others, then we'll list the examples and point out what makes them effective.
Keep in mind these cover a range of B2B and B2C products and services. We hope that by providing different examples, you'll find something similar to your business' offerings, making it easier to see how it could potentially work for your customers.
🔎 Related: 'The Big 5' blog topics guaranteed to drive traffic, leads, and sales
Pro and con comparison articles
Pro and con comparison articles are where you share all the potential positives and negatives of a product or service you (or your competitor) provide — as honestly and transparently as possible.
By providing as much objective information as you can, your customers will be educated enough to decide which choice is right for them. This will help your buyers feel more comfortable purchasing from you because they know what to expect.
Here are some articles that capture this well:
*Editor's Note: RetroFoam of Michigan is an IMPACT Client

A perfect example of this type of pro and con comparison article is from RetroFoam of Michigan. In this article, the company explains the pluses and minuses of different home insulation materials. Should you choose spray foam, fiberglass, or cellulose? What's the difference?
What we like about this article:
The pros and cons are listed clearly and succinctly as bullet points.
It's easy to read and scan to quickly get the information you're looking for.
The article is honest about what might go wrong with cellulose insulation, such as potentially leading to higher energy bills or circulating more dust.
The article is helpful, honest, and educational, and after reading it, you should have a better idea of what type of insulation you'd buy for your attic.
*Editor's Note: Sheffield Metals is an IMPACT Client

In this pro and con comparison article, Sheffield Metals shares everything you need to know about the benefits and drawbacks of metal roofing (which they sell) or asphalt shingle roofing (which their competitors sell).
Instead of trying to convince you that metal is the best, they thoroughly lay out all the best and worst characteristics of both options, such as if it's environmentally friendly, expensive to repair, more economical, etc.
What we like about this article:
Lots of large, clear photos.
Easy-to-digest and scannable bullet points.
In-depth pros and cons.
Helpful calculations detailing the lifecycle of the different options.
But the best part is where they conclude that both options are great (even the shingles!), and that it just depends on your needs as the customer.
Don't we all want to be treated like that as consumers? That's honesty …
*Editor's Note: Office Interiors is an IMPACT Client
Office Interiors, like its name suggests, sells office furniture and supplies. It published a pro and con comparison article describing how these printers work differently, which many people might not know. For example, inkjet printers use heat and make higher-quality images, while laser printers are better for text documents.
Who knew?
What we like about this article:
Bolded main points make the article easy to scan.
A ton of useful information in a shorter article.
Doesn't shy away from mentioning how one option might not be a good fit.
A video opener explaining the differences with an in-house expert.
SunPower — a business that sells solar panels and access to green energy — really nails this pros and cons article about their offerings. They explain all the benefits of having solar energy to power your home but are also honest about the drawbacks, such as the stress of solar panel manufacturing on the environment, installation difficulties, and nighttime limitations.
What we like about this article:
Even though it's not fancy to look at, it's extremely informational.
There's a related article list where you can learn more about solar energy.
If you're interested in finding out if your home qualifies, you can fill out a form at the end of the article.
Many people implementing a content marketing program want to know if it's better to insource or outsource content from an agency. In keeping with the spirit of honesty, this article from our team is upfront about how difficult it can be to make this choice. (If we were biased, we could say, "Just pick us, the agency that teaches you how to create your content in-house" and call it a day. But remember with comparison articles, honesty is key.)
What we like about this article:
Clearly states it's ideal for people implementing a content marketing plan but can also be useful for those in the planning stages.
Introduces content by saying it's based on years of helping other clients (underlining their experience and reinforcing their authority).
Mentions people find success with both approaches.
Honesty wins again.
Category comparison articles
Category comparison articles are similar to the pro and con articles, but instead of discussing the benefits and drawbacks of two products or services, you're comparing similarities and differences by category.
For example, instead of listing out the pros and cons of purchasing a glass and wood greenhouse versus metal and plastic, you would compare each feature head-to-head and discuss the similarities and differences.
It's basically the same information, but with a different article structure.
*Editor's Note: River Pools and Spas is an IMPACT Client
The comparison categories in this article are whether or not the pool can be customized, how long it takes to install, cost up front and over time, etc. — cover every angle as honestly and thoroughly as possible.
What we like about this article:
Short but clear descriptions about the differences.
A conclusion under each category lists the "winner."
Lots of photos to illustrate the point.
An easy-to-scan chart summing up the article.
The article concludes with a strong, related call-to-action that basically says if you're interested in learning more, compare these pools to concrete with a handy guide.
This keeps people learning and engaged with your content, which search engines notice (and love!).
*Editor's Note: S-5! is an IMPACT Client
This is similar to the article by Sheffield Metals — also a metal roofing and manufacturing company — but instead of approaching it in a pro-and-con way, they used the category angle.
Compare these two closely and see how they contain the same information but use a different framework to present it.
What we like about this article:
Acknowledges metal roofing (which they sell) might not be the right choice for you.
Starts out with engaging figures and stats about the popularity of metal roofing.
Lists clearly from the start which categories they'll be going over.
Includes a few well-placed CTAs midpage to further engage the reader.
*Editor's Note: InTek Freight & Logistics is an IMPACT Client

As a freight and logistics company, Intek wants to help businesses understand which types of shipping choices could be ideal for their particular hauls, bringing ease of choice for a company's supply chain requirements.
What we like about this article:
Starts with a list of categories covered, so you can quickly see if your question will be answered or if you're in the right place.
Eleven comparison points.
Contains a few simple CTAs for downloading an information guide and for getting more information.
Has a list of benefits for going with a smaller freight company (like Intek) versus the big-name brands.
*Editor's Note: Aquila Commercial is an IMPACT Client

Aquila Commercial's category comparison article is on the shorter side, but they make up for this in substance.
The first thing you see when on the page is a large image, clean text, and lots of white space, which can be a huge relief to readers (it's easier on the eyes and draws their attention a bit better).
The article goes on to speak simply about a project manager versus construction manager role and why a company might need to hire both.
What we like about this article:
Breaks down what each role does during different parts of the project process.
Ends with links to more relevant articles and a CTA to download a hiring guide.
Options to sign up for their newsletter, but in a way that isn't too obtrusive.
Clean text and easy-to-read layout, including a handy infographic.

Even colleges and other educational institutions can take advantage of comparison articles, as demonstrated by Hussian College, an art school in Philadelphia. In this article, the school explains the difference between art and traditional colleges, using categories such as majors available, coursework, social components, and cost.
What we like about this article:
Covers a range of categories, from education to social.
When discussing the type of education artists need, they're honest about it, depending on the student.
They walk you through what you should consider when making your choice.
At "about us," they offer themselves up as a consideration, not a definite solution.
Competitor comparisons
Competitor-comparison articles can be the most difficult to wrap your head around. Many companies stop and say, "But why would I want to talk about my competitors? Won't I be sending my customers away?"
But in reality, your customers will usually see you as honest and transparent. This shows them you value what's best for them and often makes them feel grateful you're trying to help, rather than hammer away at a hard sell.
With these examples, you'll see the lists share competitors and talk about what they offer — in a positive light to maintain your company's integrity.
🔎 Related: How to write about your competitors on your business blog or website
*Editor's Note: La-Z-Boy is an IMPACT Client

In this comparison article, La-Z-Boy takes on its biggest competitor: Ashley Furniture. Throughout the article, they compare things such as cost, quality, and shipping policies.
They are careful not to speak poorly about the competition, though some negatives are shared about the company, such as customer complaints for shipping issues and damaged goods. If you take this approach, be sure to share only what is public and be backed up with facts.
What we like about this article:
Starts with a video outlining the major differences between the two brands.
Doesn't speak negatively about Ashley, but sticks to facts backed up in the article.
Offers additional resources at the end to keep the reader engaged (e.g., more articles, and a design consulting appointment sign-up).
This IMPACT article by our content trainer Jolie Higazi was born out of a question our sales team frequently gets asked.
To clearly and effectively answer this question, we published an article comparing and contrasting these three businesses in a way that shares what they can do and how they can help: strengths, weaknesses, everything.
What we like about this article:
Breaks down each company.
Gives clear "who is it good for" language at the end, so the reader can understand if the agency is a good fit.
Ends with keys to consider when choosing these agencies.
Emphasizes how we're trying to help the reader understand more about what differentiates the agencies and not force them into making a decision.
When comparing their web hosting services with GoDaddy (a prominent and well-established web hosting platform), Mailchimp covers every angle possible. They discuss what you need to consider when building a website, the difference between the two companies' services, and how to choose between the two.
Although Mailchimp does lean a bit heavy on a "we're the better choice" mentality, they do explain that every service has its pluses and minuses, and it's ultimately up to you to decide.
What we like about this article:
It goes deep into the differences between the two web hosting services.
Mailchimp isn't afraid to talk positively about their competitor or say they might be a better option.
There is an easy-to-navigate menu on the side, where you can jump to the topics you'd like to read.
There are more articles at the end if you're interested in learning more about their services or different company comparisons.
Now, go write those comparison blog articles for your business!
Now that you've seen these great examples of comparison articles, we hope you find it easier to write your own. Keep in mind we have a ton of digital sales and marketing courses, where you can learn even more about content creation.
If you're interested in learning more about how blogging can help grow your business, here are a few more resources I recommend:
Be sure to check back, as we're always updating our courses and offerings, and feel free to contact us if you have any questions.
Best of luck with your blog!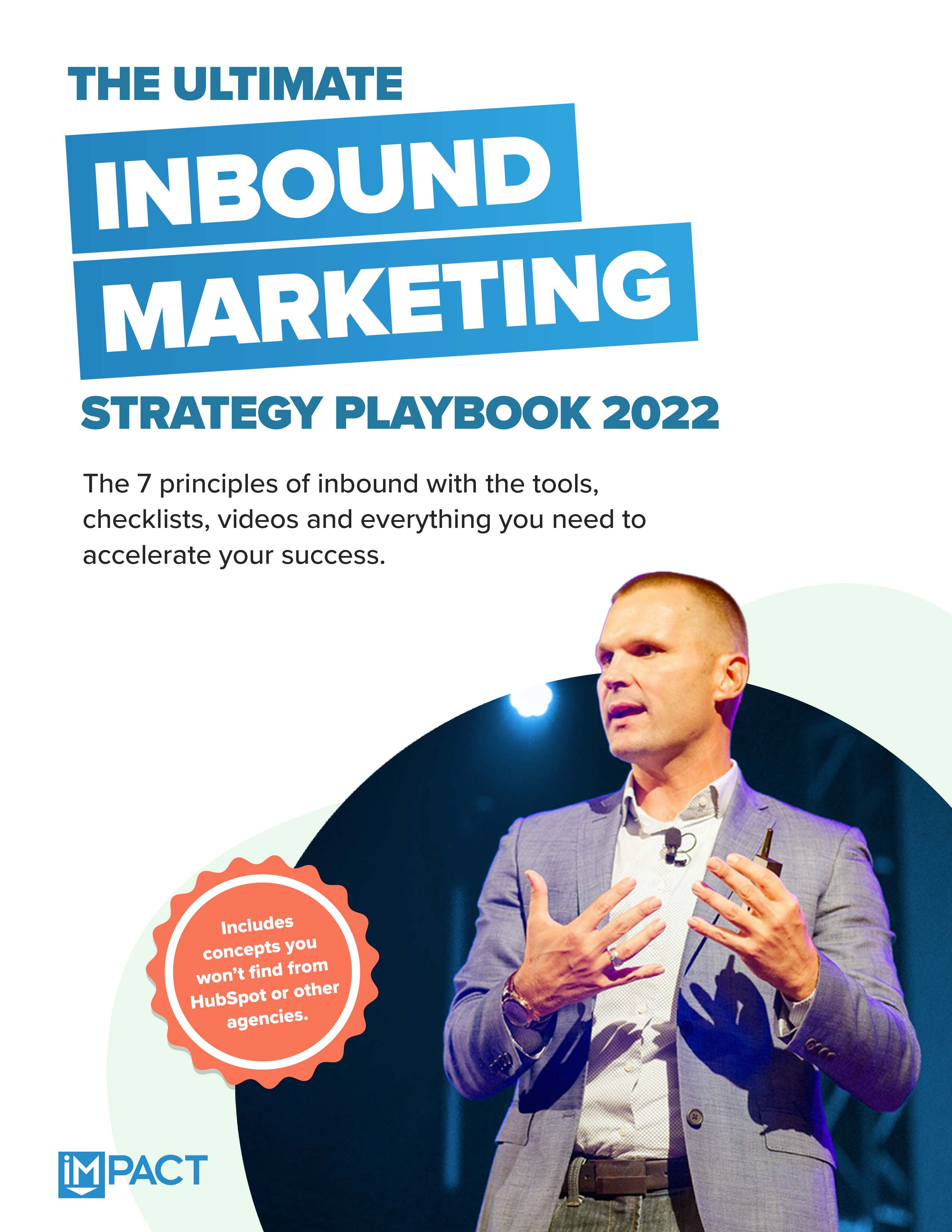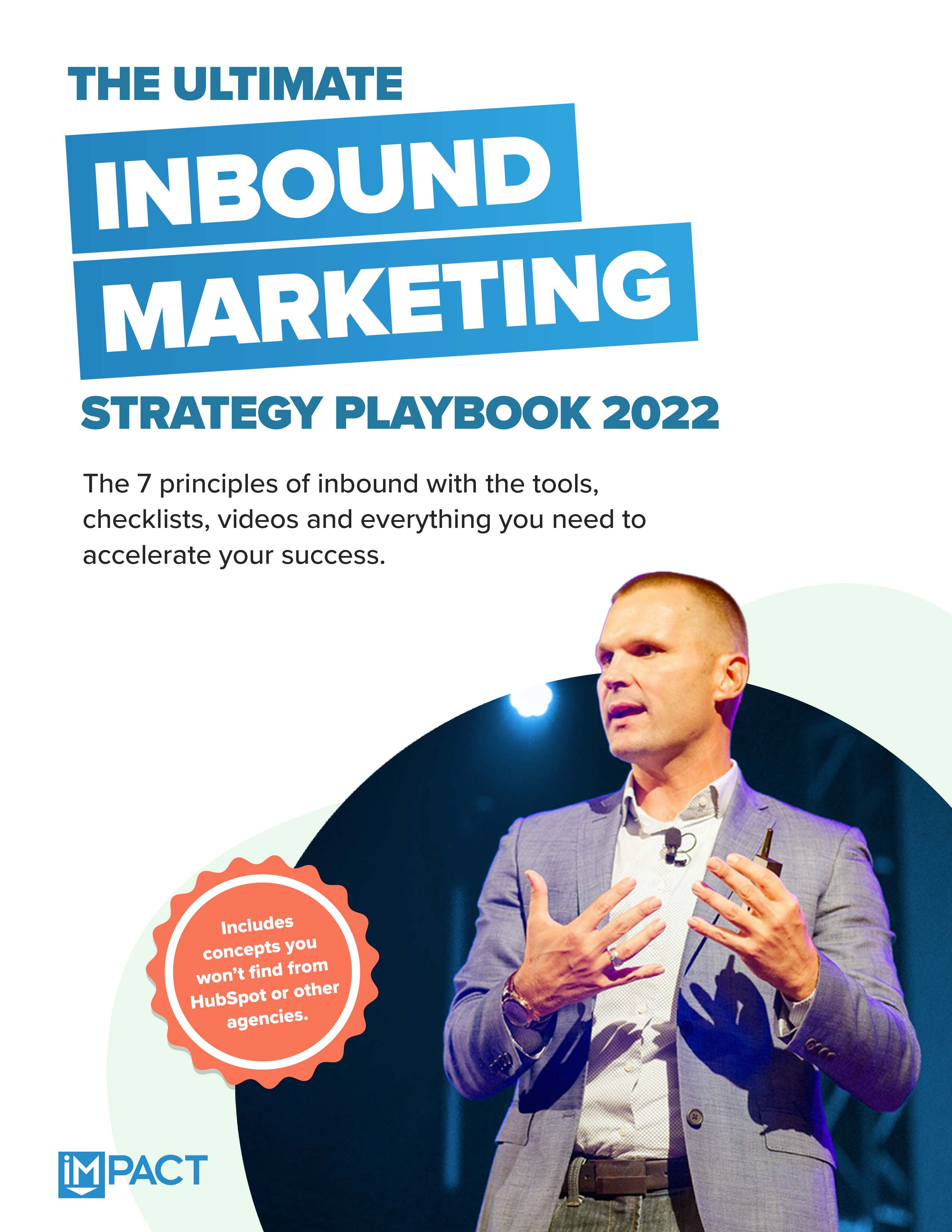 Free Guide:
The Ultimate Inbound Marketing Strategy Playbook 2022
Take your inbound strategy to the next level
Master the 7 principles of highly effective inbound marketing
Dramatically improve your inbound sales
Get more buy-in at your company
Published on May 14, 2021