How to Create a Content Map To Solve Your Marketing Guesswork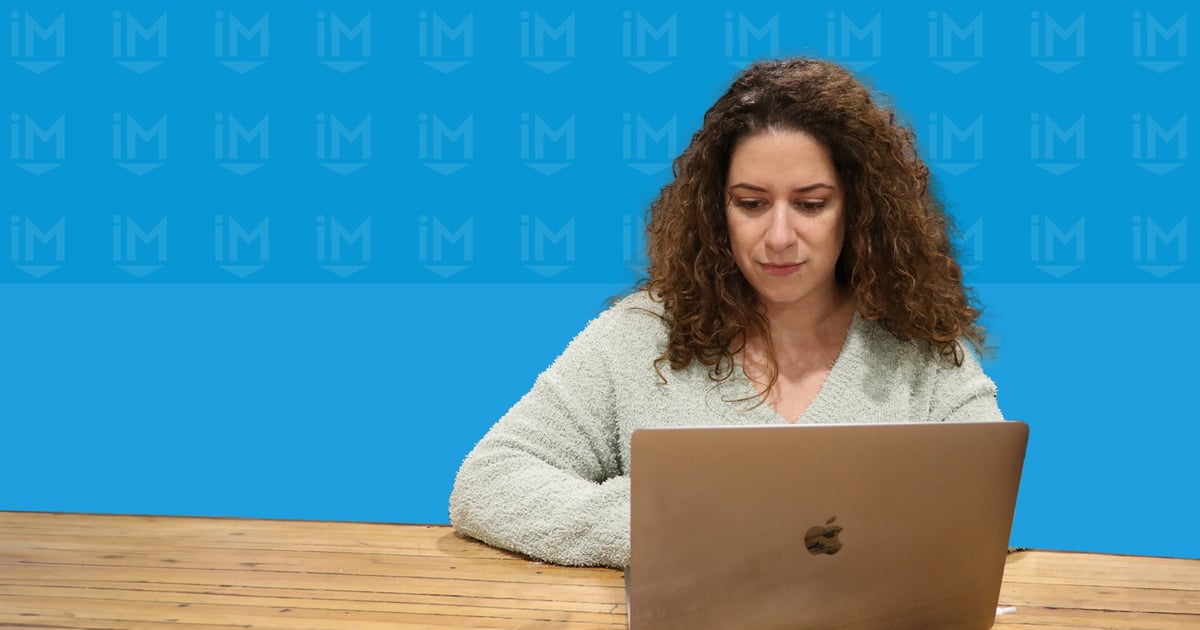 After talking to dozens of clients over the past few years, I've come to understand the biggest stumbling block that prevents content marketing success.
Businesses understand the idea of content marketing. But when it comes to execution, they just don't know what to do. There are so many tasks. So many content topics. So many mediums.
So they do one of two things:
Nothing. When they understand the scope of the task, they freeze up and just keep dumping money into other marketing ventures — usually paid ads.
A little bit of everything. You can guess what this looks like. A few top-of-the-funnel posts, maybe some product reviews, with a bit of sales enablement content thrown in.
As you might guess, neither one delivers results, and businesses are left scratching their head saying, "We tried content marketing but it just didn't work for us."
But they didn't really try it with any kind of plan or framework. So it's no surprise that the results were underwhelming.
Exactly how to create a content map
When I start working with a new client, I lead them through a content mapping exercise that gives them the guidance they needed all along. For many teams, this process helps clarify their entire marketing strategy.

It's so simple, they're surprised they never thought of it before. But once they have it down on paper, everything starts making sense.
1. Map out the stages of your buyer's journey
Don't think of the generic awareness-considering-decision buyer's journey. Think about your unique product. Start with a potential buyer being "problem-aware" and end with them making a purchase.
To do this, I use a thought-map tool called Lucid Chart.
I write out the stages a buyer goes through BEFORE she reaches out to our company.
First, a buyer is problem-aware. Learning about the problem and the symptoms that go along with it. For example, let's say this person starts experiencing back pain. At this point, she's trying to understand exactly what kind of pain she's feeling, where's its located, what makes it feel better or worse, etc.
Next, a buyer starts exploring all categories. This means they're trying to understand a huge menu of solutions. For our friend with back pain, she's looking into massage, stretching, surgery, chiropractic care, and diet changes.
Next, our buer usually zeroes in a specific category. Let's say she thinks a chiropractor would be best. So she starts looking at chiropractic offices in her area. She reads reviews, learns about copays, different specialties, etc.
Finally, she explores one unique solution. She's looking at a single office, a single doctor. She's narrowed her choices.
At this point, she's reached what's called the 'zero moment of truth.' She's ready to pick up the phone or fill out a website form. She's entered the database. She's taken most of the steps to becoming a customer. By some estimates, she's already 80% of the way there.
Then, I write out the stages of the sales process.
Let's say we're talking about an interior decoration business.
Once the buyer's reached the zero moment of truth, he fills out a form or walks into the store. He's now a lead in your sales process.
Next up for this business would be a consultation, either in the home or in the showroom. The buyer is getting closer to making a decision.
Next, he works with his designers to select the products that fit his style and budget.
Next, he gets a quote for everything he's selected.
Last, he makes a purchase.
Now, you've mapped out your buyer's journey.
2. Start at the end of your buyer's journey
The mistake that many marketers make is thinking that marketing is only responsible for the first half of this process. In other words, your job is to build awareness and get people into the funnel. Get them to the zero moment of truth — then you can hand them off to the sales team. So they get started all the way at the top of the funnel.
This is the wrong approach.
Instead, start at the other end. Focus on the very final steps a person takes before becoming a customer.
Why focus on the end of the buyer's journey? This is the place you can have the most immediate impact on the finances of your business. If a piece of content can make it easier for someone to buy or dislodge a stuck deal, that's actual revenue coming into your company's bank account.

This is how a piece of content produced today can bring in revenue tomorrow.
I'm not saying you should ignore top-of-the-funnel content. Just that it shouldn't come first. The bottom of the funnel is where you can have the biggest impact in the shortest amount of time.
So, for our interior design example, it's Quote Sent and Making a Purchase.
3. Brainstorm questions, concerns, and objections that hold people up from moving forward
Next, work with your sales team and brainstorm the common issues that come up with buyers at each of these stages.
So, when they're getting ready to pay, what are they thinking about?
I don't know your business, but I'd guess they'd want to know about things like the installation process, warranty information, what they need to do to prep their space, and timeline.
So, I put these under that step.
Then, I back up to the step before. When they're seeing the quote, what are their questions then?
They're probably wondering about the return policy, financing, and how to understand the details of their quote. So, I put those under that step.
4. Figure out the right medium for each piece of content
The medium matters. If you're explaining how a roof install happens, it should be a video. If you're going over timeline, it should be text and graphics. Once you've got everything down, figure out HOW you're going address customer questions on this topic. Color-code your chart to reflect this.
Blue for articles. These are in-depth topics that could use a full explanation in an article.
Yellow for videos. These are highly visual topics. The clearest way you can explain them is with video.
Green for the buyer's guide. These are shorter FAQ-type answers that should be covered in the buyer's guide.
Maybe some topics get covered in more than one format. Maybe there's a short explanation of warranty information in the buyer's guide, and a link to a more complete article.
Make the process work for you.
5. Do this for the entire buyer's journey
At each stage, brainstorm the questions on a prospect's mind — even way back in the very early stages.
Think back to the woman with back pain. As she's coming to understand her symptoms, what is she looking to learn?
6. Do this for everything you sell
You can make similar maps for all of your core offerings. While that may seem overwhelming at first, you'll find a lof of the content can do double or triple duty. (An article that explains financing, for example, could be used for dozens of products.)

When you brainstorm new content, figure out where it fits in the buyer's journey. Add it to the chart. Add links between new content and older content.
And develop a plan for keeping workhorse content fresh and up to date.
The map you've been waiting for
If content marketing has felt too big and too nebulous, this is the way to get clarity. A content map connected to your buyer's journey is the missing piece.
No more guesswork. No more post-and-pray as you wait to see if you start ranking. No more eye-rolls from sales when they hear about the latest marketing content.
If you get started and become stuck, reach out to IMPACT and talk to one of our coaches. We can simplify the whole process so you see results, not roadblocks.
Free Assessment:
How does your sales & marketing measure up?
Take this free, 5-minute assessment and learn what you can start doing today to boost traffic, leads, and sales.