Inbound Marketing vs. Content Marketing: What's the Difference?
Inbound marketing and content marketing are terms that are often used interchangeably. However, while they are related concepts, they are definitely not the same.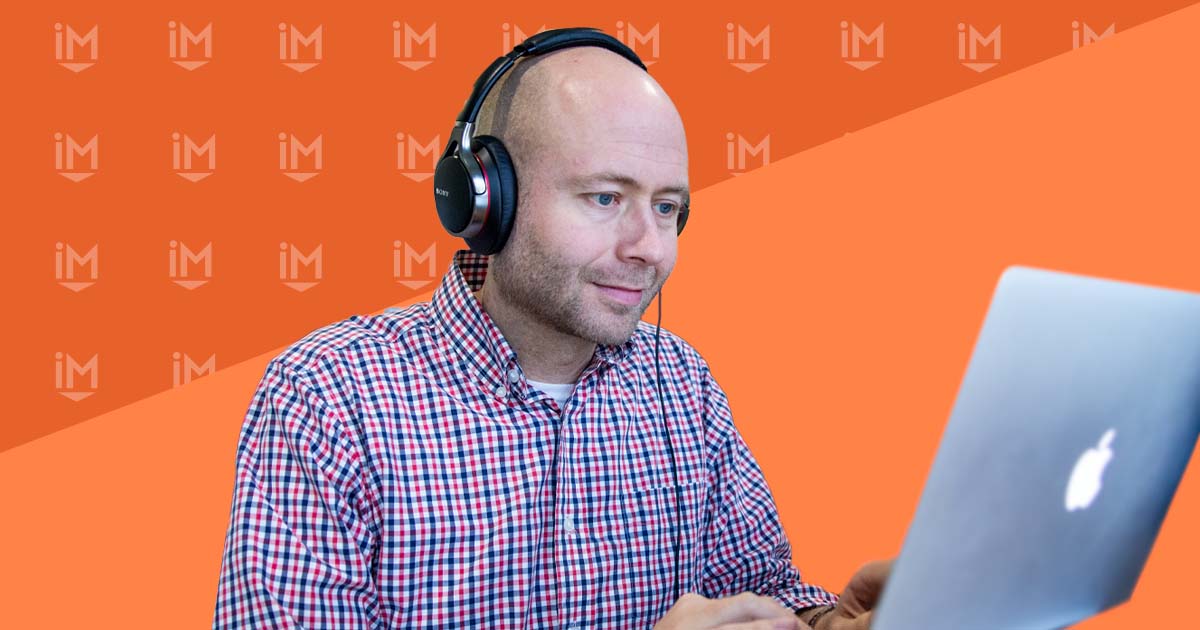 Inbound marketing vs content marketing
With inbound marketing, a business organically earns the attention of their ideal buyers at different stages (awareness, consideration, and decision) through multiple channels — video, blogging, social media, and so on.
Content marketing is a tactic used within inbound strategies, where a business earns that attention organically explicitly through the creation of content.
Three years ago I was stumbling my way through a career in sales. Every day was filled with writing orders, prospecting, calling to follow up on quotes, and constantly trying to figure out a way to hit my quota. It was a grind.
Some people watched Glengarry Glen Ross and made "Always Be Closing" their personal sales mantra. My mantra was more like:
"Always Be Trying, But I Hate Being Pushy, and I Hate Feeling Like a Grimy Used Car Salesman, So Sorry But I'm Probably Not Going to Hit My Quota."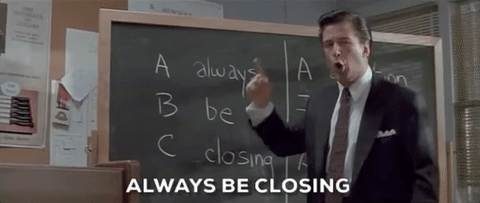 Often, the terms "inbound marketing" and "content marketing" are viewed as synonymous. What's worse is that when you do a quick Google search to learn the difference, that's all you get. A quick definition of each of the terms and then a brief explanation of how they're different.
🔎 Related:
The reality is that inbound marketing is a digital sales and marketing strategy. It's a mindset that impacts your entire organization in an effort to be helpful while creating a great online learning experience. Content, and content marketing, is the engine that drives inbound marketing efforts. In order to be successful, you need both.
This article is going to take you beyond just quick definitions and show you how to use both inbound and content marketing to increase your traffic, leads, and sales.
What is inbound marketing?
Inbound marketing is a sales and marketing strategy that attracts ideal customers to your business through helpful and informative content.
It's a stark contrast to a "legacy" sales mindset where you have to chase down prospects and try to convince them to buy. Instead, the effort of an organization revolves around drawing people in with a website, video content, and written content that educates and truly empowers a buyer to make a decision.
After going down a Field of Dreams rabbit hole online for no less than 14 minutes that lead me to honestly ask myself if Ray was dead the entire time, I landed on this:
If you build something great online, your prospects will come and they will buy.
What is inbound marketing not?
Inbound marketing isn't just a marketing thing. It's also not a flavor of the month initiative that can bring in new sales overnight.
For inbound to work, there is a necessary shift in the way that you think about your buyers and every interaction with them. A single article alone can take a month or more to actually start to build traffic from the search e ngines to your website. So, if you're looking for a quick fix, turn to paid advertising or something like a more immediate return.
For your marketing team, they'll need to concentrate on sales-focused content generation, not awareness campaigns, or fluffy content that doesn't help buyers. For your sales team, they'll need to relearn how to approach customer interactions.
No more cold calls and trying to close sales as quickly as possible. Instead, the sales mindset is to educate prospects along the way knowing that good fits will move forward and bad fits will weed themselves out.
🔎 Related: How to create sales enablement content your sales team adores
Inbound marketing also isn't a strategy that will be successful without accurate tracking and attribution. You'll need HubSpot (or another similar tool), which is an additional investment. Essentially you need to know what and when every prospect is seeing, clicking, and engaging with on your website. Without this information, you can't prove the ROI of your inbound efforts and you can't show that the content you're creating is actually making money.
Lastly, inbound marketing isn't just a funnel where you get people to fill out forms on your website and then send them emails until they buy. Although terms like top-of-funnel and bottom-of-funnel are still used today in inbound marketing conversations, the goal is to show value and be helpful even if it means eliminating some potential customers.
🔎 Related: Inbound Marketing Examples
What is content marketing?
Content marketing is the primary driver of your inbound marketing efforts. The goal is to create honest, transparent, and educational content on a consistent basis for your ideal buyers.
🔎 Related: The 5 best blog topics every business must focus on for results
The publication and promotion of content drives organic website traffic from search engines, increases your qualified lead pool, and empowers your sales team to close more deals faster.
What is content marketing not?
Content marketing isn't just blogging. You can't publish articles three times a week and call it a content marketing strategy. For content marketing to be effective, you need to have your sales and marketing teams come together to determine what content needs to be created.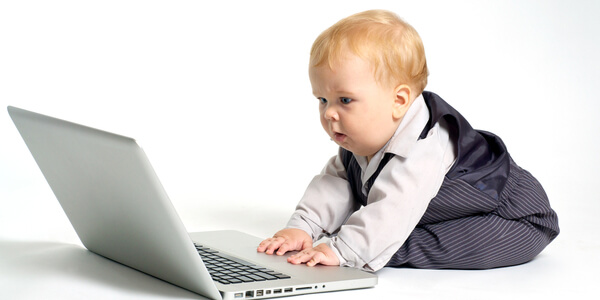 Your content should be questions that your sales team receives and topics that will help someone understand the options to solve their problem, all with an informational and helpful approach. Then you must determine how you're going to address these topics.
Are you going to create a video? Write a detailed blog? Update your website to transparently show the answer? There is no point in purchasing a content marketing tool without knowing exactly what you're going to do with it.
How content marketing and inbound marketing collide
At a high level, inbound marketing is the holistic strategy, and content marketing is the primary tactic.
Without content, inbound marketing efforts are fruitless.
Let's say Taylor Swift decides to drop a new surprise album overnight... again. You wake up super excited to dive in and see how it stacks up against her other albums, while knowing in the back of your mind that its ceiling is fourth after Lover, Red, and the self-titled album — yes, in that order.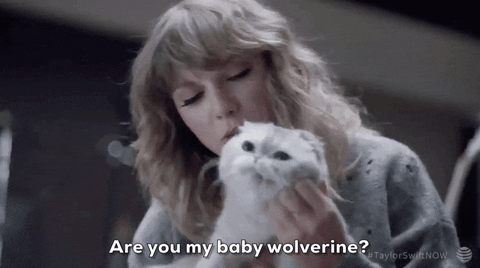 But when you go to Spotify, the album doesn't have any songs on it. It's just a designed album cover with a description of the idea for the album and information about the artist. This is the exact same thing as having an inbound strategy, but no content.
Without a larger inbound strategy, content lacks the support to make an impact and strategically speak to your ideal buyers.
Imagine now that Jordan Peele just came out with a new movie. You're dying to see it because, well it's a Jordan Peele movie and you're a human.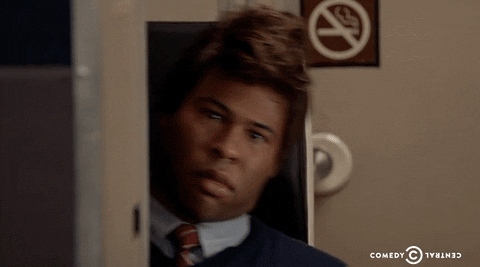 But when you go to watch the movie, every scene is in a random order and there's no actual narrative at all. Now if you're like me you'd sit there nodding with a pensive look on your face and act like you totally understand the artistic direction.
But in reality, the movie didn't take you anywhere and it seemed accidental. This is what it's like to create content without a larger inbound strategy.
3 key differences between inbound marketing and content marketing
Inbound marketing and content marketing have a symbiotic relationship. They also share the same goal: to educate potential customers so that when they're ready to buy they come to you.
But that's where the similarities end.
1. Inbound marketing and content marketing are managed by two different roles
Inbound marketing will be owned by someone in your company that oversees your entire marketing department. This could be a CMO, a VP of marketing, or a marketing director.
The person in charge of your inbound marketing strategy should have a foundational understanding of all aspects, but not specialize in any per se. That means this person should be able to contribute to conversations about content marketing, social media, SEO, conversion rate optimization, lead nurturing, and sales enablement.
Depending on the depth and complexity of your team, however, that individual may not be the specialist who handles the ownership of those areas.
Content marketing and responsibility for the content marketing team's output will be owned by a content manager. Content managers focus on building an editorial calendar, building content creation processes, distilling interviews with in-house SMEs into easy to understand thoughts, and exciting your entire team about using content in the sales process.
🔎 Related:
While a content manager should have a broad understanding of the entire inbound marketing strategy, they're deep in the weeds writing, editing, publishing, and promoting content.
2. Inbound marketing and content marketing have different deliverable outcomes
A true inbound marketing strategy will include written content, but also focuses on providing that same inbound mentality across others channels. Those might include paid advertising, building a transparent and user-friendly website, or building an online community.
Content marketing strategy has a narrower scope of deliverables, usually in the form of articles, videos, and downloadable content offers.
3. Inbound marketing and content marketing have some differing goals
While the overarching goal for both inbound and content marketing is to increase sales, there are some metrics that indicate success that are unique.
For inbound marketing, some of the unique focuses are on things like website conversion rate, number of generated leads, percentage increase in sales, increase in average order size, and an increase in the quality of inbound leads.
While content marketers certainly need those metrics to show their efforts are working, success can be proven in other ways. Content marketers focus on metrics like increasing the time that website visitors spend reading articles, decreased bounce rates, increases in organic keywords and traffic, and number of content pieces consumed by high quality leads.
How to use inbound marketing and content marketing to grow your business.
Here is what you've been waiting for. I'll walk you through how to properly implement and utilize both inbound and content marketing to increase sales.
1. Put the right people in the right (dedicated) seats
Don't make the mistake of trying to have one person own content creation and inbound strategy. These are two completely separate roles with distinct responsibilities that each will more than fill a 40-hour workweek.
The most successful companies I've worked with have someone fully dedicated to content marketing strategy and one person completely focused on the big picture inbound strategy.
🔎 Related: 5 Key Elements of a Winning Inbound Marketing Strategy
2. Facilitate an inbound culture workshop
Bringing inbound marketing into your organization is a complete culture shift for a lot of companies. Changing the culture to obsess over the wants and needs of your ideal buyers doesn't happen overnight.
It's also not something that works if it's viewed as being force fed from the top down. Your entire company needs to see the value in changing the way you interact with customers and be willing to try something new.
An inbound culture workshop can be a great way to bring everyone together to align and get excited about this new way of doing business.
3. Establish a revenue team
What is a revenue team? I'm absolutely thrilled that you asked! It's my honor to introduce Liz Moorehead to the stage.
"Tactically speaking, a revenue team is made of key players from the sales and marketing teams within a company centered around their current shared goal of increasing revenue through traffic, leads, and sales.

So, instead of two competing teams with independent priorities, the members of this singular unit work together achieve their mutual goal of revenue growth through true collaboration, information-sharing, brainstorming, and problem-solving."
Your revenue team should meet on a weekly or biweekly basis and include both your content and inbound marketing managers. Use these meetings to have content brainstorms, discuss content and inbound marketing initiatives, and align with the sales team on how and when to use content and inbound deliverables.
4. Define your content creation processes
You'll need to set the foundation for how you'll actually do that content thing we're talking about.
Your content needs to reflect your company personality and presents a consistent look and feel, so you'll need a

content style guide

.
To make sure that your content has a decisive direction that's helping increase sales, you'll need a

content strategy

. This is where you'll agree on what goals you have for content, define your audience, and create a step by step roadmap for how content is created from being an idea to being a published piece of content.
Determine what tools you'll be using to track ideas for content and to provide visibility into the status of each piece of content. We recommend using a revenue content sandbox, a content strategy master spreadsheet, and a project management tool like Trello. Learn more about

each of these tools and how we at IMPACT use them

.
By the end of this stage, you should be able to articulate to anyone in the company how content will be prioritized and made.
5. Outline your 90-day priorities
Inbound marketing and content marketing need to have independent priorities and goals. Using the revenue team meetings, establish what success looks like in the first 90 days. Create a list of 3-4 priorities for your inbound marketing and content marketing team. Each priority should have a clear definition of what success looks like.

So let's say that a content marketing team priority is to publish 3 articles per week by the end of the 90-day period. Define as well what articles will be published, who will be writing each article, what SMEs need to be involved to create each article, and how you'll ramp up to 3 articles by the end of the period.
6. At the end of your 90-day initial period, recap wins and lessons learned
As mentioned earlier, revenue team meetings should be happening every week. At the end of your initial 90-day period, use one dedicated revenue team meeting to recap the priorities for your inbound and content marketing teams:
Were you able to advance each of your priorities?
What went wrong and what went right?
What did you learn that will help the entire team continue to improve sales through content and inbound efforts?
After this priority recap meeting, use your next revenue team session to determine your next 90-day period priorities. Follow this structure from now until the end of time.
Considering inbound or content marketing at your organization?
If you're looking online for things like content marketing and inbound marketing, I'm going to guess that you're at the point where you realize your sales process and results could stand to be improved. The inbound methodology isn't going to net you results overnight, but we've seen so many success stories when companies commit and build inbound and content marketing strategies.
You can continue on the same path you've always gone down and hope for better results, but trying to grind harder with an outbound approach will only get you so far. Every day that you wait to make the shift from being an outbound sales organization to an inbound and content marketing organization is delaying the results you could be seeing. Results like increased sales, a shorter sales cycle, increased average order size, and more leads and traffic to your website.
Even though, I would love to say here that you're ready to begin They Ask, You Answer Mastery training with IMPACT, that just wouldn't be true. If you're considering inbound, the best thing for you to do is to learn the power content can have in sales, understand the fundamentals of the perfect inbound website, and finally, how to get started.
We've created a free video training course that will guide you towards implementing inbound in your organization.
Free Assessment:
How does your inbound marketing measure up?
Take this free, 5-minute assessment and learn what you can start doing today to boost traffic, leads, and sales.
Get Started
Free Assessment:
How does your inbound marketing measure up?
Take this free, 5-minute assessment and learn what you can start doing today to boost traffic, leads, and sales.
Published on October 28, 2020