Inbound Marketing for IT Companies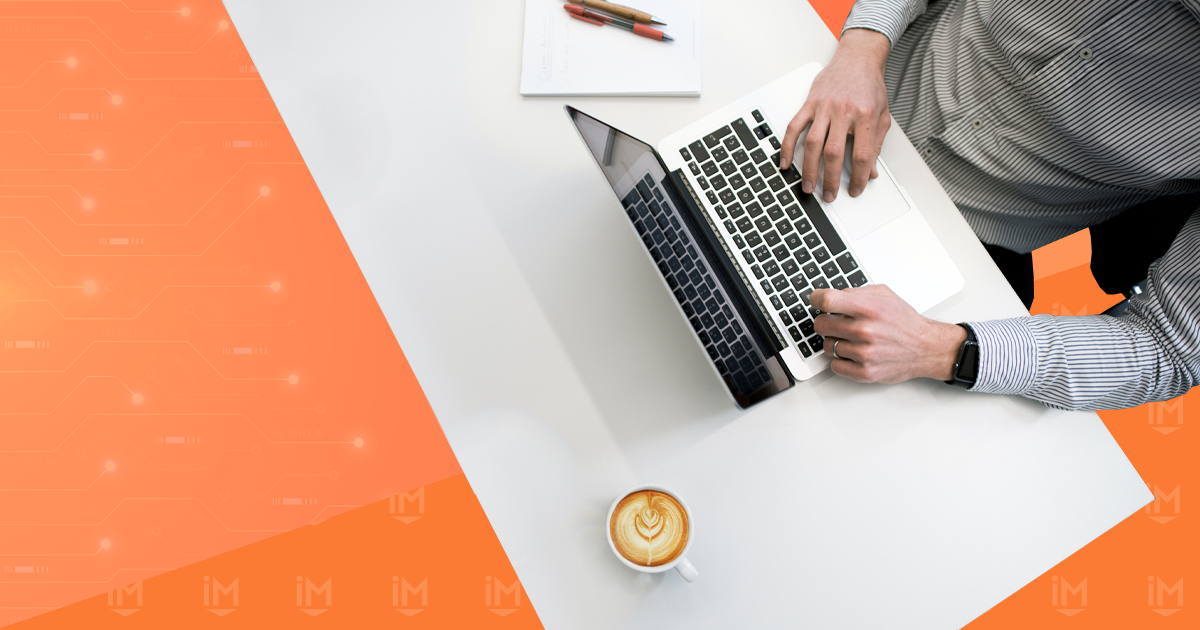 If your tech company has considered pursuing an inbound marketing initiative to attract more right-fit prospects, you might be up against a range of challenges.
Perhaps you're struggling to develop a unique angle, and it feels like your business is just another voice in the crowd. With so many IT and tech companies offering similar products and services, it can be difficult to home in on what differentiates your brand.
Maybe you've tried to work with your in-house talent to create content that resonates with your buyers but have been met with resistance. Asking staff that are highly cerebral to explore their creative side can stop your inbound marketing progress in its tracks — especially when you're not sure who should own that initiative, how to pursue it, or even where to start.
The good news is, no matter how ambiguous the concept of inbound marketing might feel to your team, or how resistant to writing or creating content your technical staff may be, you can still make inbound marketing strategies work at your technology business.
In fact, inbound marketing success might be more achievable than you think.
Here at IMPACT, we've worked with hundreds of businesses to refine their inbound marketing strategy in ways that have helped them pull ahead of the competition and generate millions in revenue.
With a simple framework called They Ask, You Answer that you can use to make inbound work, your company will be on its way to creating highly effective inbound marketing content that leverages the talent on your team to reach more buyers, shorten your sales cycle, and multiply your revenue.
In this article, we're going to cover:
What inbound marketing is and how it benefits IT and tech companies.
How to develop a successful inbound marketing strategy that attracts your target market.
How to measure your results and tie your inbound marketing efforts to a specific ROI.
Ready to have all the tools and resources you need to get inbound marketing working for your IT company?
Here's what to know.
What inbound marketing is and how it benefits tech companies
Inbound marketing (as opposed to outbound marketing) is a digital marketing strategy that uses content to build trust with and earn the attention of your ideal buyers organically.
Traditional outbound marketing techniques you're probably familiar with include pay-per-click ads, cold calling, direct mail, and trade shows. While these can often spread your marketing message far and wide, it's rare that they build customer relationships.
Instead, inbound marketing uses different forms of content — such as blog articles, videos, and ebooks — to drive traffic to your website. Each piece of content is aimed at one of the three distinct stages of the customer journey:
The awareness phase

. When a prospect becomes aware of a problem that needs solving, they might be searching for information about their symptoms and not yet know which solutions to consider.

The consideration phase

. The prospect researches their problem, understands it more, and is aware of potential solutions. This is where they search for information about their options.

The decision phase

. The prospect has narrowed down the product/service options and is deciding which to purchase.
Inbound marketing came into being after a significant shift happened in the way people buy. Our prospects now research their purchases online and make 70% of their buying decisions before they even reach out to us. This means that technology companies like yours need to be the ones educating your buyers along each step of the buyer's journey to help them make their decisions. Otherwise they will get that information from the competition.
Think about your last big purchase. Was it a piece of outbound marketing like a radio ad that got your attention, or did you discover the thing you wanted to buy through research and comparison shopping?
Traditional marketing (aka outbound marketing) is no longer effective. People don't want to be bothered. They want to make their purchasing decisions on their own.
The question is, is your company willing to help them?
The benefits of using inbound marketing for IT and tech companies
When technology companies do inbound marketing right, they experience several benefits:
An edge over the competition

. As your buyers research online and collect information about products and services that solve their major technology problems, the businesses that answer their questions best begin to earn their trust. When your subject-matter experts share their knowledge, it establishes your business as the No. 1 thought leader in your space.

More right-fit leads and shorter sales cycles

. When your leads are more educated, they are more ready to buy. Truly helpful content aimed at your target market can inspire a prospect to reach out to your sales team or even weed themselves out of your sales process if they aren't a good fit. This means the prospects that do enter your sales funnel are more qualified, and your sales reps spend less time dealing with leads that aren't going to buy from you anyway.

Develop an internal well of knowledge

. When your subject-matter experts help develop content for your prospects about your products and services, it helps your entire team develop an encyclopedia of knowledge. This helps your team increase efficiency and learn solutions from each other, building a repository of content that can be used for onboarding or getting junior staff up to speed.
Now that you understand how inbound marketing methods can benefit your business, here's how to develop an inbound sales and marketing strategy that actually works.
How to develop an inbound marketing strategy that attracts your ideal buyers
Even though your business fills a technological need, you are still marketing and selling to people, and people make their buying decisions based on trust.
Trust takes time to build, and it's rarely established through outbound marketing.
The trick is making sure the inbound marketing content you create builds this trust for you, 24/7 — essentially making your website your greatest sales tool that continues working for you even when your marketing team is fast asleep.
There are five steps to building your inbound marketing strategy:
1. Get full company buy-in
You want your inbound marketing strategies to be as effective as possible. Inbound marketing works best when everyone in your company is committed to the concept and contributes in some way.
Do we recommend you turn all your sales reps into writers? Definitely not. But when everyone in the company understands your business is far more than an IT company — that it is a media company producing content, educating buyers, and building trust — it becomes easier to crowdsource material and utilize all the industry knowledge under your roof.
Adam Stahl, a digital project strategist at Remotish who has helped multiple technology companies with their marketing and revenue operations over the better part of the past decade, explains it this way:
"Technology companies have a lot of smart people working in all sorts of roles. [They have] a ton of experience to share, and parts of their experience have unique-to-them aspects."
This means that the people you already have on your staff can contribute best to the conversation, and their experiences also add to the way your business distinguishes itself from the competition.
No inbound marketing agency can replicate the subject-matter expertise you already have in-house. The trick is getting everyone to understand the value of utilizing your people in this way.
The end result we've seen is extremely clear: Technology companies that grow the most with inbound marketing make it a culture.
And to succeed at creating this culture, you need to get buy-in from everyone in your company. Top to bottom.
To do this, watch Marcus Sheridan's 2017 keynote, Building a True Culture of Inbound with They Ask, You Answer, or schedule a workshop where your company leaders get on the same page about the value inbound marketing can bring.
2. Insource your content creation
As Adam advises:
"Your IT company likely has all the ingredients you need in your figurative pantry to make great content, but you might not have the recipe for success and are hesitant to take a freestyle approach."
In other words, though you already have a wealth of knowledge in your company, you might not be utilizing it properly because you're not sure how.
The trick is finding someone who can manage the content creation process, start to finish, and help get the most out of your staff.
We call this person a content manager, and they are the lynchpin of your inbound marketing efforts. They are responsible for:
Creating consistent, high-quality content that accurately reflects the true tone and spirit of your brand.
Interviewing your company's subject-matter experts to capture their insights and integrate their unique perspectives into your content.
Working directly with the sales team to help integrate content into the sales process so they can close more deals faster.
Monitoring organic reach and search performance and routinely improving ranking and traffic results through search engine optimization (SEO).
Updating existing content to ensure it remains relevant and effective.
We see a lot of businesses (including technology companies like yours) try to find someone within the organization who can run the content marketing in addition to all the other hats they're wearing. Inevitably this leads to your inbound marketing efforts hanging out on the back burner.
Can you hire a third party to create the content for you? Sure! There are lots of inbound marketing agencies that can help. But if you want your content to stand out and sound like you and not like everyone else, it needs to come from you.
The right content manager will know how to take those experiences learned by your subject-matter experts and transform them into inbound marketing content that resonates with your buyers and zeroes in on the true voice (read: soul) of your brand.
3. Create the most effective content first
You've probably flirted with an inbound strategy or technique of some kind before. Maybe you've started a newsletter or tried posting on social media here or there. Perhaps your website has a few articles about what makes your products and services so great.
You might get an initial bump in traffic, but you fail to see significant, lasting results. This is a very common problem for technology companies' inbound marketing strategies, and it leads to a pivot away from inbound and toward outbound marketing tactics.
To get over this hurdle of "It's not working, so we might as well give up now," you need to spend your time and energy creating inbound marketing content that drives not only traffic but — even more importantly — revenue.
There are five topics that have the power to move the sales needle most. We call them The Big 5.
Here is what they are and how to approach them:
Now, keep in mind that technology companies and what they offer vary greatly. While you will need to create your content based on your specific buyers and their needs, these topics are universal and can be applied to any industry.
For more information on how to create content using these topics, watch our free course How to Write "The Big 5". Also, set up an appointment to talk to an advisor here at IMPACT, and we can answer any questions you have.
4. Use inbound marketing content in your sales process
Once your team is creating content and building a repository of knowledge, that content can be used to answer your prospects' questions, saving your sales reps time and shortening the sales cycle. We call this "assignment selling."
When you're using assignment selling in your sales process, you are essentially asking prospects to do a bit of homework before your sales call.
Explaining the content will answer common questions and prevent them from making a mistake. It will also make the best use of your time when you do meet and save your salespeople a ton of time explaining the same information over and over again.
Learn more about how to use assignment selling effectively by watching Marcus Sheridan's course Assignment Selling: Content Is Your Greatest Sales Tool.
5. Use search engine optimization to drive relevant traffic
When your content creation efforts are chugging along, and you're answering your prospects' questions transparently beginning with The Big 5, the traffic you get will be more qualified — even without all the fancy keyword research. By answering these questions on your website, you're automatically tapping into the way your buyers search online.
But eventually, you will need to move beyond The Big 5, and for this, you will need to appear in the search engine results for a broader variety of topics. To raise brand awareness through organic search, you'll have to learn how to choose topics to cover using keyword research and SEO.
Whichever tool you use should provide suggestions based on:
Primary keywords. These are your high-level keywords meant to serve as the main topic.
Secondary keywords. Relevant keywords that support the larger concept you're writing about should be used as often as possible as the subheads in your articles and pillar pages.
Supporting language. These are lower-level related terms you can use throughout the text.
In your research, when you find strong secondary keywords that have enough search traffic around them, see if you can justify creating articles and content for them alone. When you publish articles about a larger topic and link them to an article about a subtopic — and vice versa — you're telling search engines you know a lot about that keyword/subject, which increases your chance of ranking for it.
Kevin Church, our director of SEO, sums it up this way:
"An outstanding inbound strategy goes beyond creating a handful of buyer personas and just grabbing as much traffic as possible from search engines. It combines SEO and the specific needs of your target audience to create relevant content that's a cut above what other tech companies are offering."
Take our free course, Technical SEO Basics for Inbound Marketing, where Kevin explains the fundamentals in more depth. Also, read our article 9 SEO Best Practices for Stronger Organic Traffic to brush up on the basics.
How to measure your results and tie inbound marketing to a specific ROI
One of the major setbacks tech companies encounter with inbound is they don't continue their efforts because there is no clear data proving the method works. Your inbound marketing success won't happen all at once. It's a steady increase — a hockey-stick-shaped growth you need to track over time.
You want to be able to show your stakeholders, "The content we're providing has generated [x amount] in revenue," to warrant staying the course.
Set up an account with a powerful content-tracking tool, such as HubSpot, that can tell you exactly on which article or video a prospect entered your site, and how many pieces of content they touched before making a purchase.
You can use this information to tie back one piece of content to a specific dollar amount or ROI, and you can tell exactly how customer acquisition is tied to your content marketing program.
This means you will never second guess whether the time and energy you're putting into your content marketing initiative are actually worth it — you will have the numbers to back you up!
Grow your IT business with inbound marketing
As Adam has seen time and time again — and we have too here at IMPACT — marketing at IT companies is often understood to be "a necessary expense," or something you do because you should. But when it's harnessed correctly, content has great power to drive revenue and grow your business in a way that traditional marketing methods never can.
Adam's biggest piece of advice? Start already! And furthermore, once you start and get the momentum going, keep at it.
Adam likens practicing inbound marketing to building physical strength:
"Inbound marketing is like a muscle in some ways. You start exercising it, and you may see some results. But you need to keep exercising it to maintain that progress while also striving for greater growth. If you stop exercising that muscle, its strength will begin to decline, and you'll also lose that momentum you've built up."
If you need further help implementing any of the inbound strategies herein, set up a time to speak with an advisor today.
It's our mission to help businesses like yours eliminate the guesswork and take the exact steps you need to finally succeed at growing your business with inbound.
Free Assessment:
How does your sales & marketing measure up?
Take this free, 5-minute assessment and learn what you can start doing today to boost traffic, leads, and sales.