Subscribe
Join 40,000+ sales and marketing pros who receive our weekly newsletter.
Get the most relevant, actionable digital sales and marketing insights you need to make smarter decisions faster... all in under five minutes.
Thanks, stay tuned for our upcoming edition.
Word-of-Mouth is Fragile; Here's How to Build Market Durability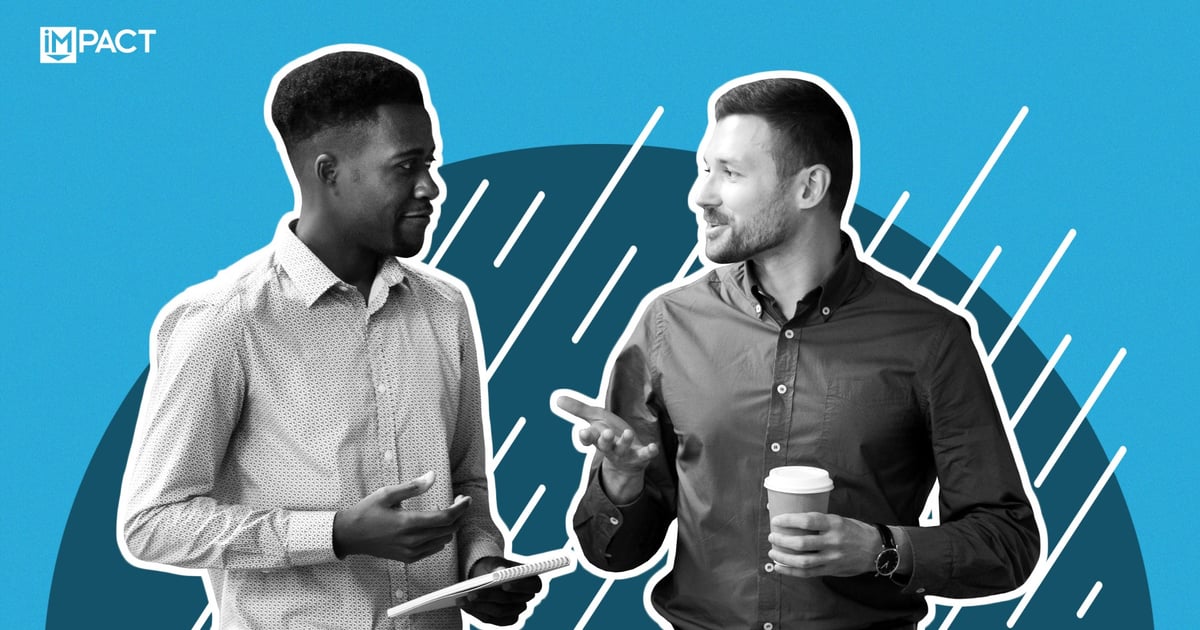 Years ago, I worked as a salesman for my small pool company I ran with a few friends. Back then, we always loved doing a job in a subdivision.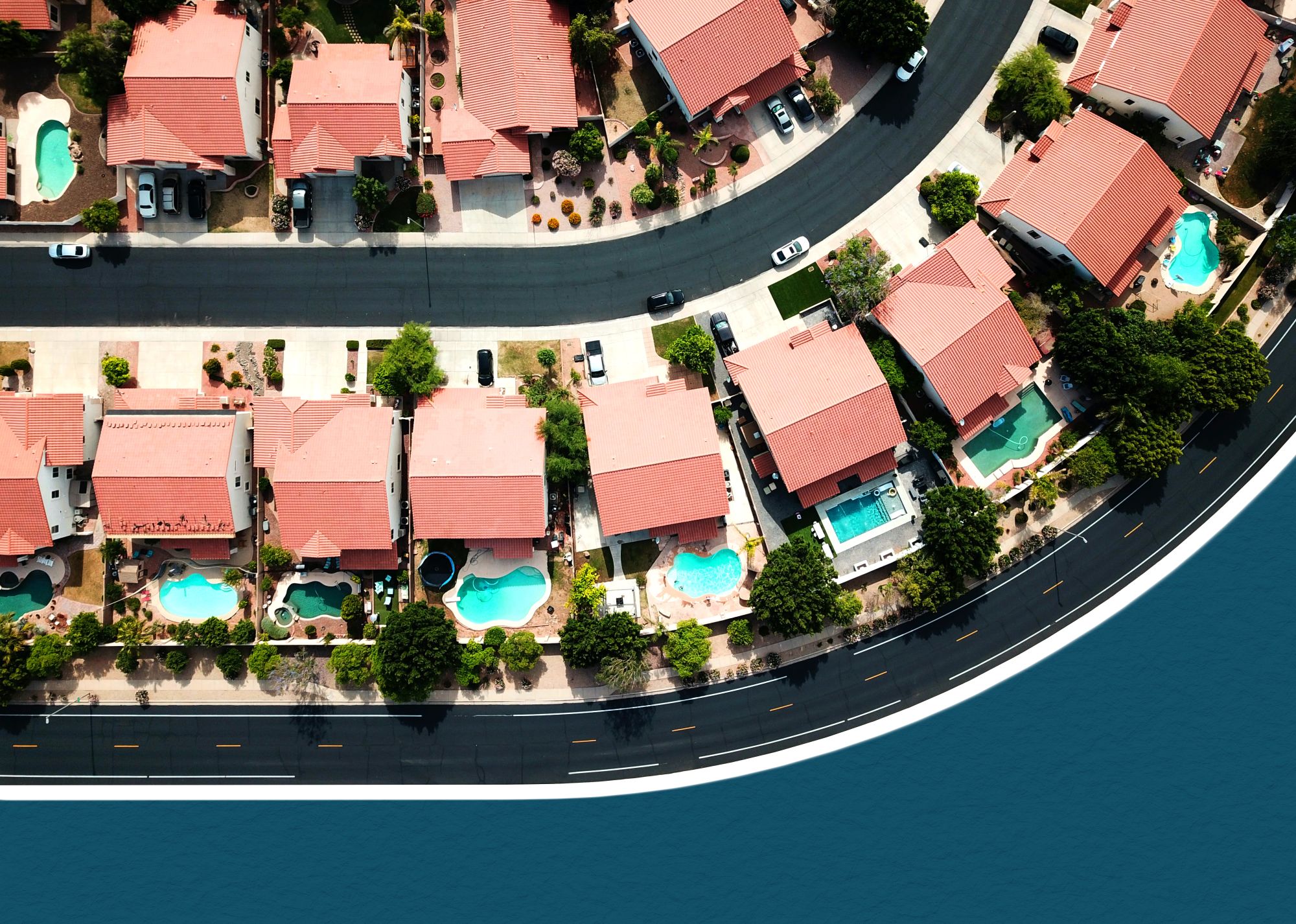 While we were installing a pool, neighbors would stop by and check the progress. They'd take a card and ask about our company. More often than not, we'd sell at least a few more pools in the neighborhood.
It became predictable: If we sold a pool in a neighborhood, we knew we'd be selling a few more. If we sold a pool to a rural home, we knew that that pool would be one and done.

That's how powerful word of mouth is. In fact, many service businesses rely solely on word of mouth or referrals. They get all the business they need this way and don't see any reason to change.
But here's the thing: Whenever I hear a business say "We're a word-of-mouth business," I think the same thought: They've never been through a recession.
I've seen this happen way too many times.
When the economy turns south, there simply are fewer buyers. People watch their budgets and push off or scale down purchases. Even the most robust word-of-mouth businesses are left scrambling. And when they are, they all say the same thing: I wish I had a marketing foundation I could rely on now that my referral leads have dried up.

Why being a word-of-mouth business is not as good as it sounds
Being a word-of-mouth business can be great. It's a reflection of the good work and attentive customer service that are hallmarks of your company.
However, it's not as good as it sounds because it might not be durable.
Word-of-mouth is fragile
If a recession hits, cost suddenly becomes the biggest differentiator buyers use, and quality and service are less of a factor.
Or it might not be a recession. Maybe a few bad reviews on Yelp or Angi start to make customers go elsewhere. Or new competitors enter your marketplace and do an advertising blitz with promotions that rattle your customer base.
Whatever the reason, you could have a few bad months and suddenly the phone is not ringing like it used to.
Therefore, it helps to have a backup plan that can supplement your referral network so you can weather any storm and scale your business even if word-of-mouth becomes less reliable.

Investing now in inbound marketing can help you shore up for the challenges that may lie ahead.
Inbound marketing: An overview
Inbound marketing works like this:
You produce written and video content for your website and for social media to attracts buyers who are using the internet to search for answers.
These potential customers learn about what you do and choose your solution for their needs.
While it's not quite as easy as that makes it sound, inbound marketing is a cost-effective investment in your business' growth that can pay dividends for many years to come.

In some ways, inbound marketing overlaps with word-of-mouth: Both are built on a foundation of trust, and both allow customers to get to know your business on their own terms so that when they're ready to reach out, they can do so with confidence.
Inbound marketing and word-of-mouth: Both depend on trust
When my pool company faced a bleak future during The Great Recession, I turned to inbound marketing to make up the difference. My plan was simple: Answer customer questions on our website. By openly and honestly answering these customer questions, I was able to build trust with prospects who never saw our work or our trucks drive into their neighborhood.
That experience led me to develop a business strategy I called They Ask, You Answer. If your customer asks a question, you should answer it.
Now, more than a dozen years later, it is those answers I wrote that truly allow my pool business to continue to prosper — and they do so more effectively than word-of-mouth referrals ever could.
Inbound marketing in practice
The truth is, the way people buy has changed.
Today, when people are getting ready to make a purchase, they start with a search engine. If they type in "How much does a new roof cost?" "Problems with driveway seal coating" or "Latex vs. oil paint — which is better for me?" and they end up on your content, they begin to build a relationship with your brand.

For me, many of my sales started with people Googling a basic question: "How much do fiberglass pools cost?"
Because I had written an honest, straightforward article that explained cost — something many of my competitors were unwilling to address on their websites — customers found me and my business. They read my content and appreciated my honesty.
Next, they might click to read Fiberglass vs. concrete pools: An honest comparison. In this article, I openly talked about the drawbacks of fiberglass pools (mind you, fiberglass pools were the only types of pools we sold).
The people reading these few pieces of content were already serious about buying a pool, and they started building a relationship with my company. Our honest content was able to build trust. Those articles won us more business than any subdivision job ever did because they kept working long after we left a given neighborhood.
Today, they still rank at the top of Google. That's prime real estate I don't have to pay for. That's the beauty of inbound marketing when it's done well.

But people don't just use Google to learn. Here's the same question typed into YouTube:

We rank first there, too. Pulling in more than 140K views.
Thousands and thousands of buyers right now are asking that same question: How much do fiberglass pools cost?
When the results pop up, at the top of the list is my article, clearly laying out project costs. Linked from there are many relevant topics that are also covered in depth. People click through and keep learning, getting ever close to a purchase.
Scaling up from word-of-mouth: The first 2 steps to take
If you're a word-of-mouth business looking to grow, I suggest you take two steps to diversify the way you bring in business.
1. Choose an ad platform to get leads in the short term
If you need leads today, you have your choice between traditional "outbound" advertising such as mailers, radio spots, billboards, print ads, etc., and paid digital advertising such as Google Search Ads or Facebook Ads. Between the two, I'd vote for digital.

Digital has the advantage over traditional advertising because it's much easier to target and measure — assuming you're using the right tools.
With pay-per-click (PPC) ads like the ones that appear in Google search results, you know that you're only getting charged if people actually make it to your website. So, if somone Googles "foundation repair in upstate New York," you can pay to be at the top of that result. The more search traffic, the higher the cost, but you only pay if people actually click.
This can be pretty effective, but I'd advise you to not fall into the trap of paying for every new lead that comes into your company.
Therefore, while you're paying for leads from PPC, be sure to invest in inbound marketing as well.
2. Invest in inbound marketing for long-term growth
Here's how to get started: Hire a content writer to address the biggest questions your buyers have. With today's AI innovations, the writer should be able to get a lot of content produced pretty quickly.
Your potential customers are typing their questions into Google right now — even as you read this. Having PPC traffic is great, but when you stop paying, those results go away.
If you can write an article that ranks high on its own, you'll drive tremendous traffic to your site. That's more and more eyeballs on your homepage, on your offerings, on your thought leadership.

Remember, those articles I wrote back in 2008 are still at the top of Google (granted, with updates along the way) because they've been helpful to what is now millions of people — some of whom have become customers and many of whom have not.
Just like word-of-mouth, these pieces of content build trust and keep people coming to my business to ask about our services. They cost me nothing, and have delivered millions of dollars in revenue, year after year, during good times and during recessions.
Customers buy from businesses they trust. I've found that candid content is the most effective way to build trust with prospects who haven't even heard of your business yet.
Today, although I'm still a silent partner, I no longer sell pools. Instead, I help lead IMPACT, a sales and marketing training firm that helps businesses grow by applying the principles of They Ask, You Answer.
If you're interested in how you can grow your word-of-mouth business so your lead flow is more sturdy and predictable, come and see how we can help you! Click here to speak to an advisor.
Free Assessment:
How does your sales & marketing measure up?
Take this free, 5-minute assessment and learn what you can start doing today to boost traffic, leads, and sales.