Digital marketing for manufacturers: A simple, effective strategy to get more customers
Your needs are unique. Your ideal buyers are different from those of an e-commerce retail storefront or a professional services firm. How can you un-complicate marketing to bring in more customers?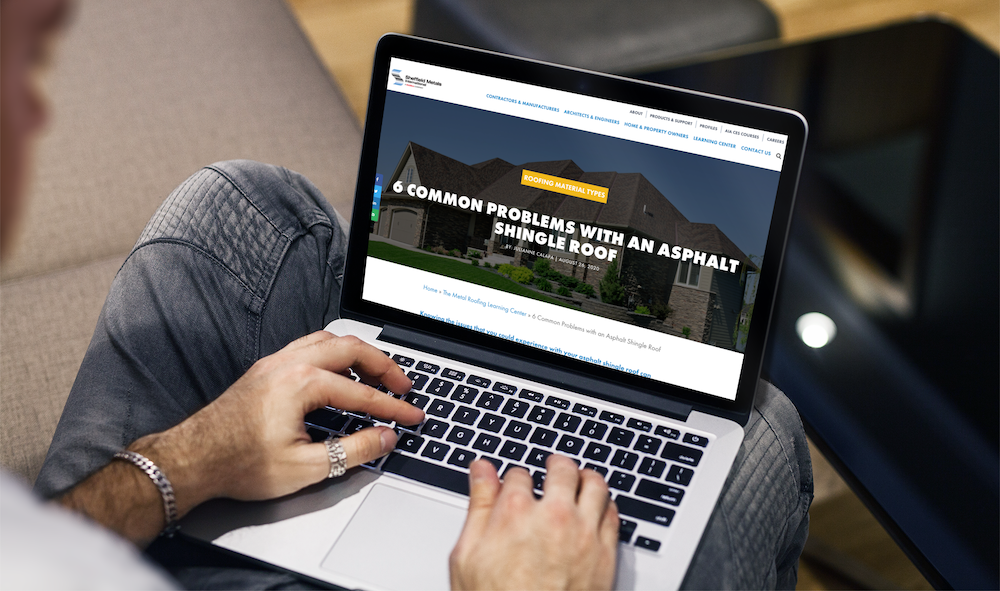 I'll admit it. Being brought up as an only child, I've always clung to this notion that I'm different or special. I mean, can you blame me? My parents had me and the moment they looked into my big brown eyes, they said to themselves, "We got it right on the first try, no other baby can top her."
(Or maybe they said, "Oh no, what have we done?" Yikes. Did they? You know what, for the sake of this article, let's pretend it was the former. I'm not ready to emotionally unpack that right now.)
So, when I talk to business leaders and digital marketers (especially those in the manufacturing space) who are convinced there is something about their business niche, their industry, or their company in particular that makes them too different to really lean into content marketing, I get it.
In fact, I'll give you this — you're not wrong
You are different. Your ideal buyers are different from those of an e-commerce retail storefront or a B2B professional services firm like IMPACT.
And when you see organizations in other industries publishing blog articles and educational videos that might as well be from a different business planet, it might be hard to see how what they're doing can work for you.
🔎 Related: Ultimate content marketing getting started guide
For instance, I spend my days publishing articles about how to build a revenue team, the most common problems content managers face, how to create sales enablement content, and more. If you're someone in the commercial roofing business, you don't relate to any of that.
So, how can you bring customers to your website? Can the same tactics that work for me also work for you? Yes. Inbound marketing can help you bring in more customers — without having to pay an agency each month to employ tactics that don't work.
You can do content marketing if you're in manufacturing in the same way I am and scores of other businesses are.
To do inbound marketing in manufacturing, you simply need to be a teacher
The purpose of creating digital content online for your business (no matter what your industry is) is to do one thing, and one thing only — to answer the most pressing questions of your ideal buyers.
So, it doesn't matter if you're a downloadable calorie-tracking heath app, an inbound marketing agency, or a lifting and rigging company, we all have one thing in common. Even though the substance of the questions being asked couldn't be more dissimilar, all of our ideal buyers have questions.
🎓 Free online course: Digital sales and marketing for today's modern buyer
To take it a step further, we've found in working with hundreds of companies around the world, there are five specific blog topic categories and seven specific types of marketing videos that drive the most results for every single industry.
How can you adapt these blog categories and marketing video types for the manufacturing space? Well, I'm going to show you a manufacturing industry content marketing strategy example from our pals at Mazzella, West Roofing Systems, and Sheffield Metals.
Manufacturing content marketing strategy blog post examples
The five most profitable business blog categories are cost, problems, comparisons, reviews, and "best" list articles. Seriously, no matter what you sell, time and again you'll find blog articles published under those topics will be the ones that drive the most traffic, leads, and sales for your manufacturing business.
Manufacturing cost blog examples
Trust me, it's OK if someone asks how much something costs and you have to respond, "Well, it depends." The best cost articles talk about factors that drive cost up and down, or anything that helps someone make the best decision with their budget.
We deal with that a lot in our line of work. No two service agreements with our clients look alike... and don't get me started on how much Google Ads cost.
🔎 Related: How to write an effective cost article for your company
That way, when it comes time for one of your ideal buyers to talk to someone in sales about quoting their specific project, they have realistic expectations about how much the ultimate price tag will be.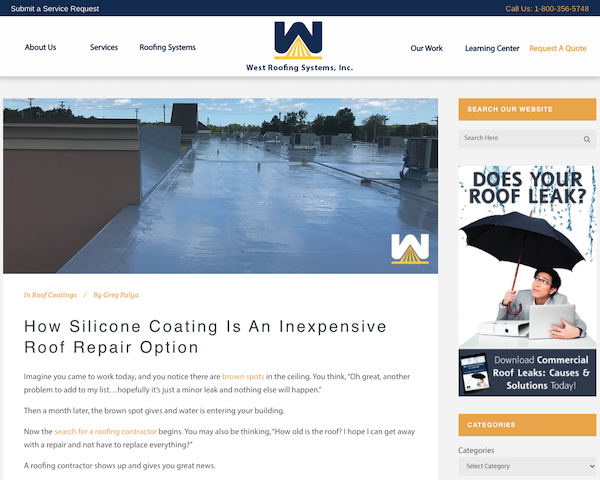 How silicone coating is an inexpensive roof repair option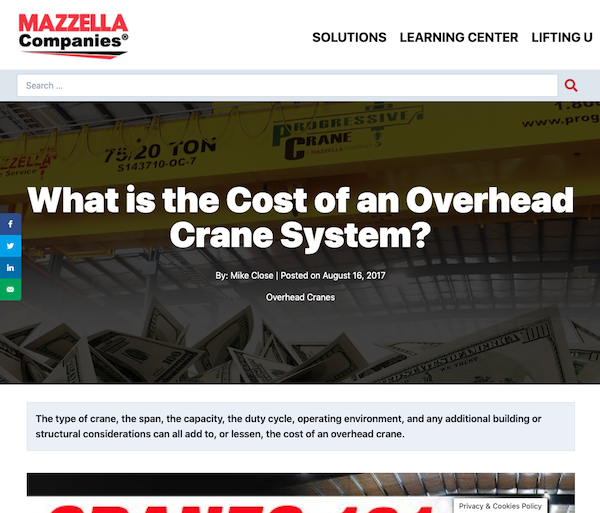 What is the cost of an overhead crane system?
Manufacturing problems blog examples
Ah, problems. Let's face it. Whether you're buying a car, considering a new vendor partnership, or making a big supply purchase for your company, no one wants to get stuck with a "lemon" of a purchase or a partner.
That's why writing about problems in your content marketing strategy can really help ease the minds of your ideal buyers and help them make the right choice.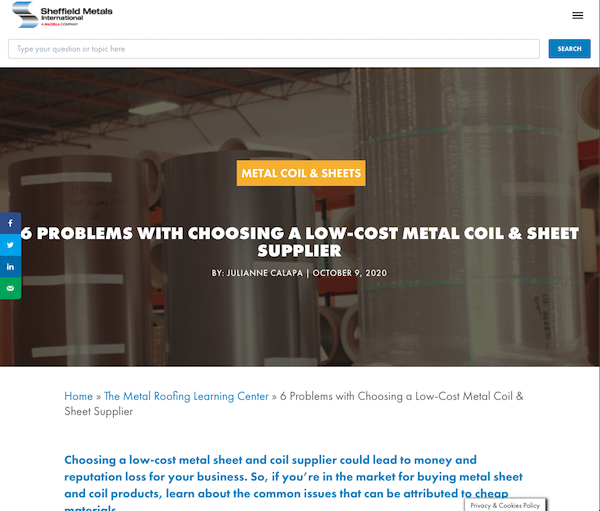 6 problems with choosing a low-cost metal coil and sheet supplier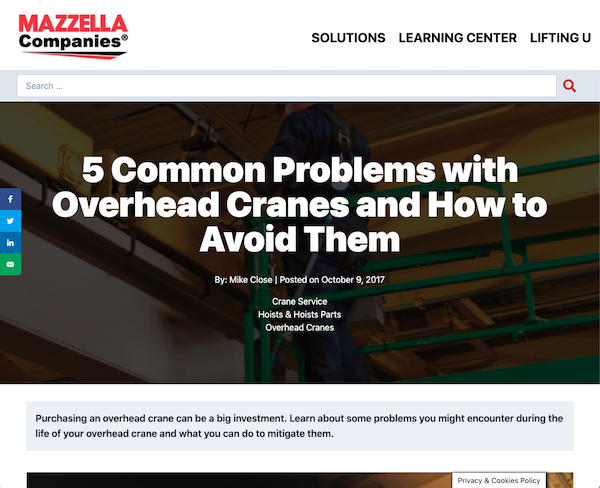 5 most common problems with overhead cranes and how to avoid them
Manufacturing comparisons blog examples
Look, who isn't comparing those proverbial apples and oranges when they're on the doorstep of making a purchasing decision — especially one that has a big price tag (and a potential ongoing vendor partnership) attached to it?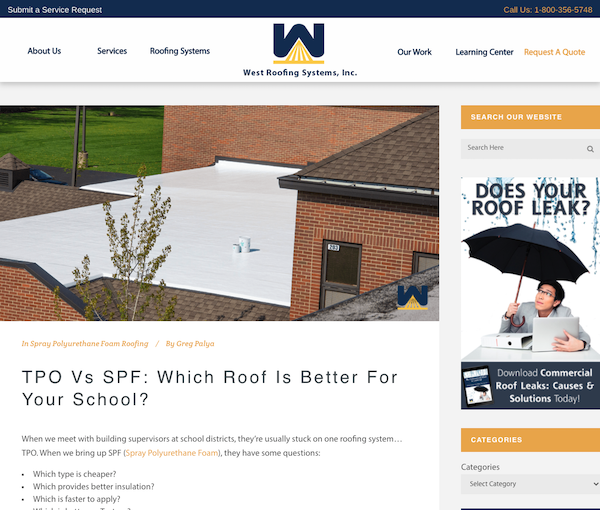 TPO vs SPF: Which roof is better for your school?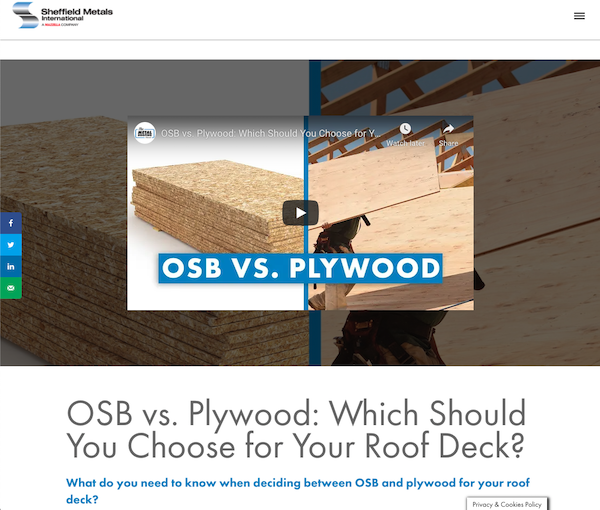 OSB vs plywood: Which should you choose for your roof deck?
Manufacturing reviews blog examples
Do you know how I decided to pick my last home contractor? After reading reviews? How did I land on my last car? Once again, I read a lot of reviews. Our own clients? They read reviews of different inbound marketing agencies.
Whether your ideal buyers are vetting products, materials, vendors, or something else, reviews are going to be an important part of your content marketing strategy.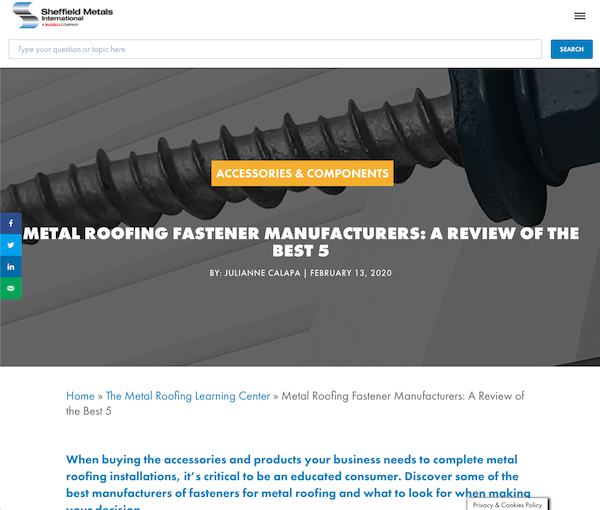 Metal roofing fastener manufacturers: a review of the best 5
Manufacturing 'best' blog examples
I don't about you, but I'm always on the hunt for the "best." The "best value," the "best practices," the "best [fill in the blank] vendors," and so on.
My guess is when you put on your buying hat (as an individual and as a working professional), you do the same thing. That's because even if we're looking for the most cost-effective option or an easy way to do something, we still want to find that intersection of cost and value.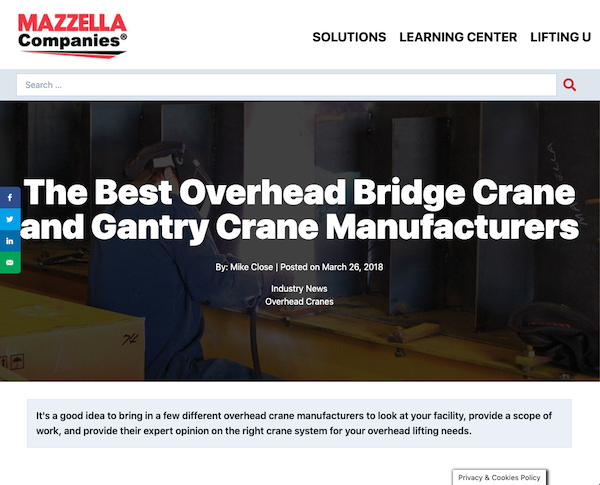 The best overhead bridge crane and gantry crane manufacturers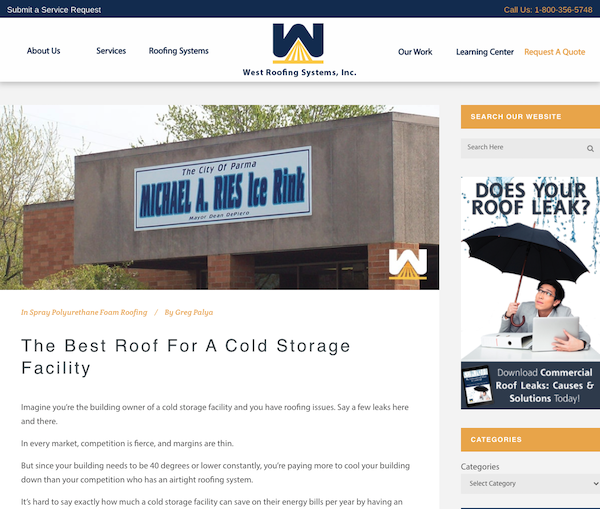 The best roof for a cold storage facility
Manufacturing video marketing strategy examples
Oh, video. After more than a year of actively dodging being in front of the camera and insisting I was a "written" content specialist, I've since fallen in love with the visual medium. Not only does video build trust faster than any other content medium, it's also proven to shorten the sales cycle:
Here are a few of my favorite manufacturing companies really knocking it out of the park with the use of video in their digital sales and marketing strategy.
Customer journey videos like the one above are a great way to showcase how your manufacturing company helps solve real-world problems for real-world buyers, clients, and partners.
Money, money, money! Whether you're talking about written content or video content, cost is always going to be a topic you need to cover. This isn't Thanksgiving, folks. You have to talk about money.
Seriously, I cannot overstate how essential comparison content and videos are to helping your ideal buyers make informed purchasing decisions.
If you have a product or solutions page on your website — if you sell something, I know you do! — you absolutely must have a video on your product or solutions page like the one above from Sheffield Metals.
And we haven't even touched upon the industry-agnostic employee bio videos.
Don't say you can't before you even start
Like I said at the start of this, it's all too easy to look at someone else succeeding with content marketing and think it can't work for you because your in manufacturing, which is an extremely complex industry with a unique suite of different types of buyers... all of whom have their own unique set of questions.
But content marketing can and does work for manufacturing companies, including Mazzella:
Bottom line, if you want to reach your ideal buyers in the digital age, you need to embrace content marketing.
Your ideal buyers are online right now asking search engines like Google and YouTube for answers to their questions. They're on your business website reading through dense solutions pages or wishing they could put faces to the names of your case studies, to make them more human.
I guess the only question I have for you is are you're going to meet them where they are with the answers they need? Or are you going to leave them hanging?
Published on November 9, 2020