Commercial Real Estate Inbound Marketing Strategy: The Simple Way to Get More Customers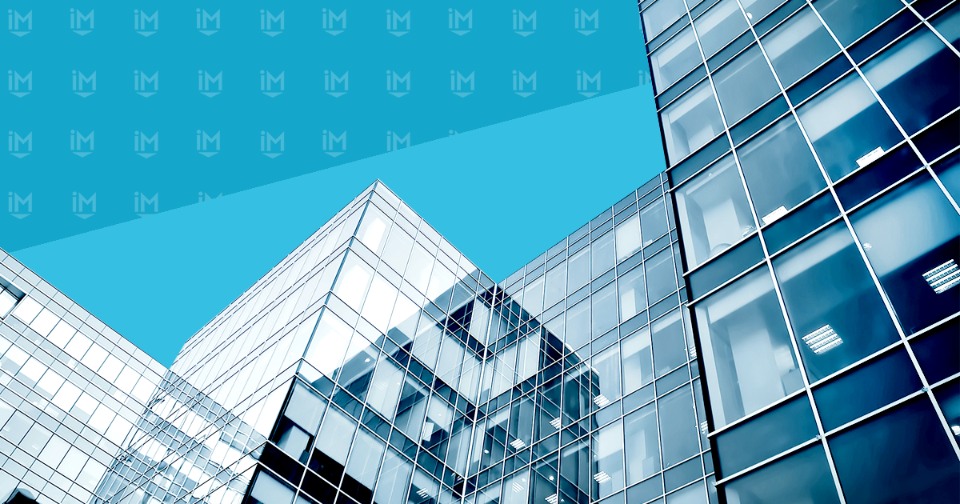 Commercial real estate businesses like yours can struggle with traditional marketing methods.
Perhaps you've sent out thousands of mailers, paid for print ads or rented out a billboard — all with little measurable return. If so, you're likely frustrated and eager for a new strategy.
The truth is, to attract more customers to your real estate business, the answer might lie along a very different path.
The "outbound" marketing strategies of yesteryear are increasingly easy to ignore and bypass. Instead, companies of all kinds are employing "inbound" digital marketing principles to attract qualified, ready-to-buy potential customers who come to them — not the other way around.
Thankfully, at IMPACT, we have helped commercial real estate companies like yours implement inbound marketing successfully, so we've learned what it takes to get the job done. It won't take months of research or detailed knowledge of complicated topics like technical SEO.
In fact, you could get started today, and start seeing results next week.
Interested? In this article, we're going to dive into:
An overview of inbound marketing.
The five cornerstones of an inbound marketing strategy.
What those cornerstones look like for a commercial real estate company.
Ready to transform the way you bring in customers? Let's get going!
Inbound marketing: An overview
At the most basic level, inbound marketing is a simple approach to digital marketing. It starts with the premise that the internet has changed the way people buy.
When customers are thinking about making a purchase, whatever it is, they usually start by gathering information. They don't want to have to talk to a salesperson to explore their options. They want to poke around and come to a decision at their own pace.
In fact, 70% of B2B consumers report consulting at least three pieces of online content before making a purchase, and they usually turn to computers and search engines to do so.
More often than not, potential customers type questions into search bars and look for pages that answer those questions. They keep reading and they keep learning, all ideally moving closer and closer to making a purchasing decision.
If your business is the one that provides the answers they're looking for, your target market will begin to trust you as a helpful resource. The more they trust you, the more likely it is that they will want to buy from you.
This is essentially the strategy behind most inbound marketing strategies. All you have to do to benefit from it is to provide complete, honest, and transparent answers.
If your buyers have a question, you should provide the answer. Author Marcus Sheridan has built an entire framework around this premise. He calls it They Ask, You Answer.
If you're in commercial real estate, the people who are using a search engine to find out information specifically about properties, regulations, building codes, and the like are showing clear interest in what you're offering. They are immediately more qualified as a prospect for your business than those who just happen upon your messaging that came to them through more traditional advertising methods.
Think about it: Which would be a better marketing plan? To broadcast to a million uninterested people a month, or to directly reach out to the ten thousand who can be turned into qualified leads and revenue?
If you're in the second camp, inbound marketing could be for you.
The cornerstones of an inbound marketing strategy
As They Ask, You Answer explains, today, customers take to the internet to start their purchase research and become more informed buyers.
They find your site when you produce content that answers their questions.
But what kind of content should you create to support your inbound marketing strategy?
The questions every buyer is asking
At IMPACT, we've found it's most effective to start with content that answers the most pressing questions your buyer has in their purchase journey.
For example, every customer usually wants to know about cost. They want to know how much they are likely to spend and if they're getting the best deal possible. They want to know they're not wasting their money.
Buyers also want to be able to compare their options and know the pros and cons of each.
This is true no matter what the purchase — whether someone is buying a lawnmower or signing a lease for a commercial office space.
At IMPACT, we refer to this list of core topics as The Big 5:
Cost
Comparisons
Problems
"Best of" lists
Reviews
Because all buyers want answers to these same questions, these are the five categories that should serve as the first structure of your inbound marketing strategy.
You don't need to only think about written content
Online content can take many forms. Articles, videos, infographics, podcasts, and more. Any medium that can attract customers can be a part of your inbound marketing strategy.
Today, buyers want the content they consume to be in the format that is as easy and convenient as possible. For some, this might be video. For others, it's text.
Therefore, an effective content strategy makes use of multiple digital marketing mediums. What this will look like for your business will depend on your needs, staffing, and industry.
Examples of inbound marketing in the commercial real estate space
In the abstract, inbound marketing is a digital marketing methodology that businesses of all shapes and sizes can implement.
No matter your industry, location, product, or business structure, your target audience can find your website by way of your content — a blog post, video, free buying guide, or e-book — and this same content can be used to turn prospects into customers.
Below, I've put together examples of The Big 5 in action for the commercial real estate industry.
1. Everyone wants to know about cost
No matter the product or service being considered, cost is a central factor in that decision. How do you feel when a website does not reveal the cost of something that it sells? Are you likely to see a "Call for price!" button and immediately reach for your phone? I doubt it.
So, how should you address cost on your website? You might not always be able to communicate the exact price for something, but you should offer people a ballpark cost range and explain the factors that might make it go up or down.
Your buyers are realistic. They know that if you say something costs around $250,000 and then the final bill is slightly more or less, it's still around that figure.
Here, our commercial real estate client Aquila Commercial, based in Austin, Texas, provides a thorough explanation of what customers can expect to spend on an office lease in their metro area.

In addition, look at this clear, concise explanation of how commercial rental fees get calculated:
If you were looking for a commercial property, Aquila will likely stand out to you for helping you be better informed. They're not hiding the price from you.
Their honesty may make you want to work with them more, and even if you realize you're not a good match, their marketing efforts may stick out in your memory and prompt you to return or recommend them in the future.
2. Comparisons can help customers feel informed
At the center of any commercial real estate transaction is the final choice between a few select options.
Content that helps customers weigh these options and make the right decision builds trust and wins business.
Here, Value Penguin, connected with mortgage giant Lending Tree, provides a detailed comparison between leasing and owning commercial real estate: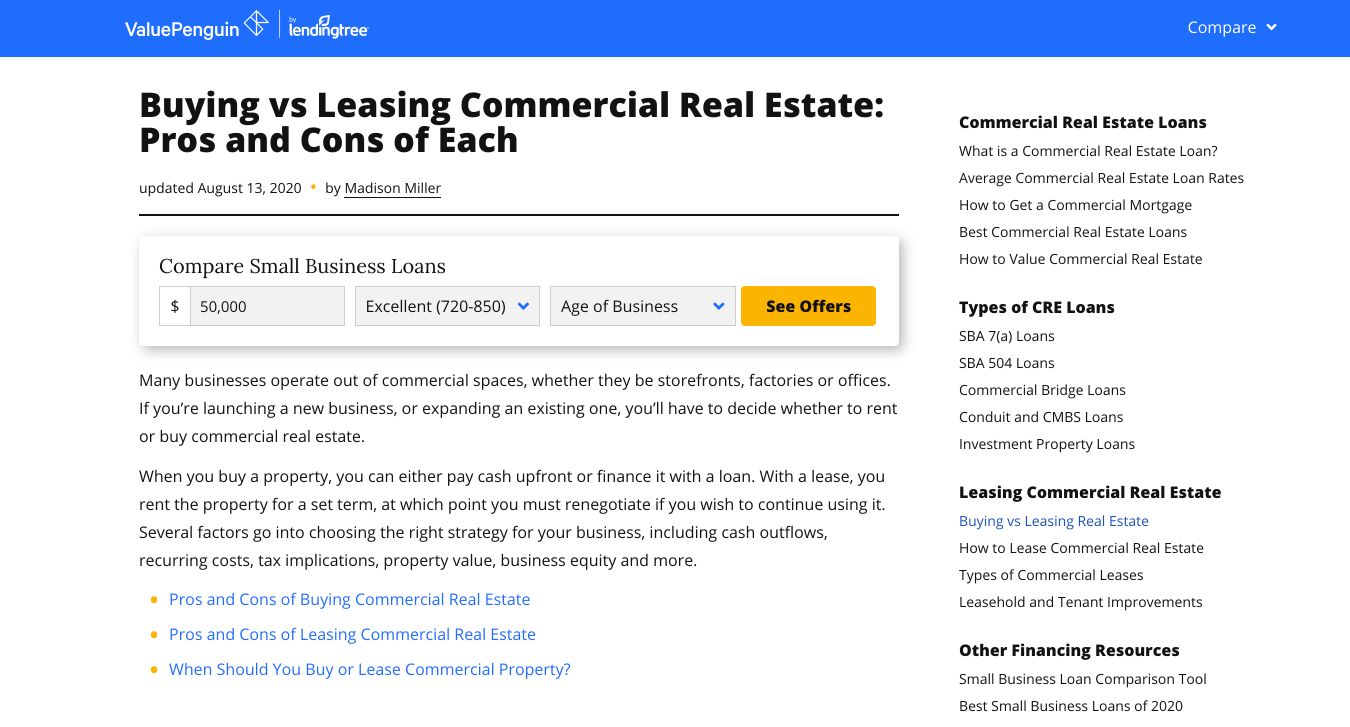 For another example of comparison content, Aquila offers an important explanation that can help customers feel more knowledgeable: Project manager vs. construction manager: What's the difference?
In this case, a customer might hesitate to ask this question to a sales rep or broker, fearing they might look stupid. A helpful piece of content lets everyone feel more informed.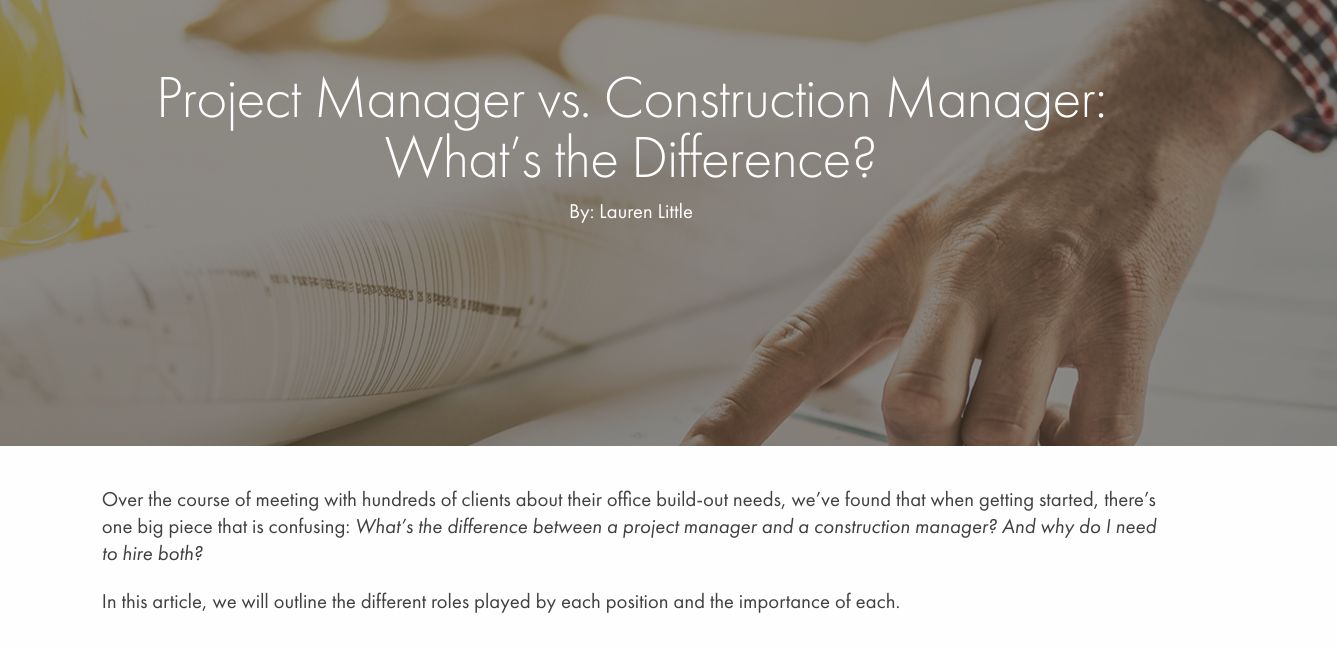 3. Addressing problems upfront
According to a study done by Power Reviews, 82% of shoppers intentionally seek out negative reviews. It makes sense. We want to know what might go wrong when we purchase a product or service. It makes us feel prepared for the worst-case scenario that might await us.
Here, office design company Office Interiors (also an IMPACT client) dives into the pros and cons of open-concept office layouts.
You finish the video feeling more well-informed, even though the content doesn't take a clear stance on the issue. As with a lot of questions, the answer to "Which type of office design is best for me?" is "it depends."
4. People want to know: 'What are the best...'
People love lists. When we can see our options laid out before us, ranked according to various metrics, we feel like we can make the best purchasing decision possible.
Check out Commercial Property Executive's annual no-frills ranking of top property management companies.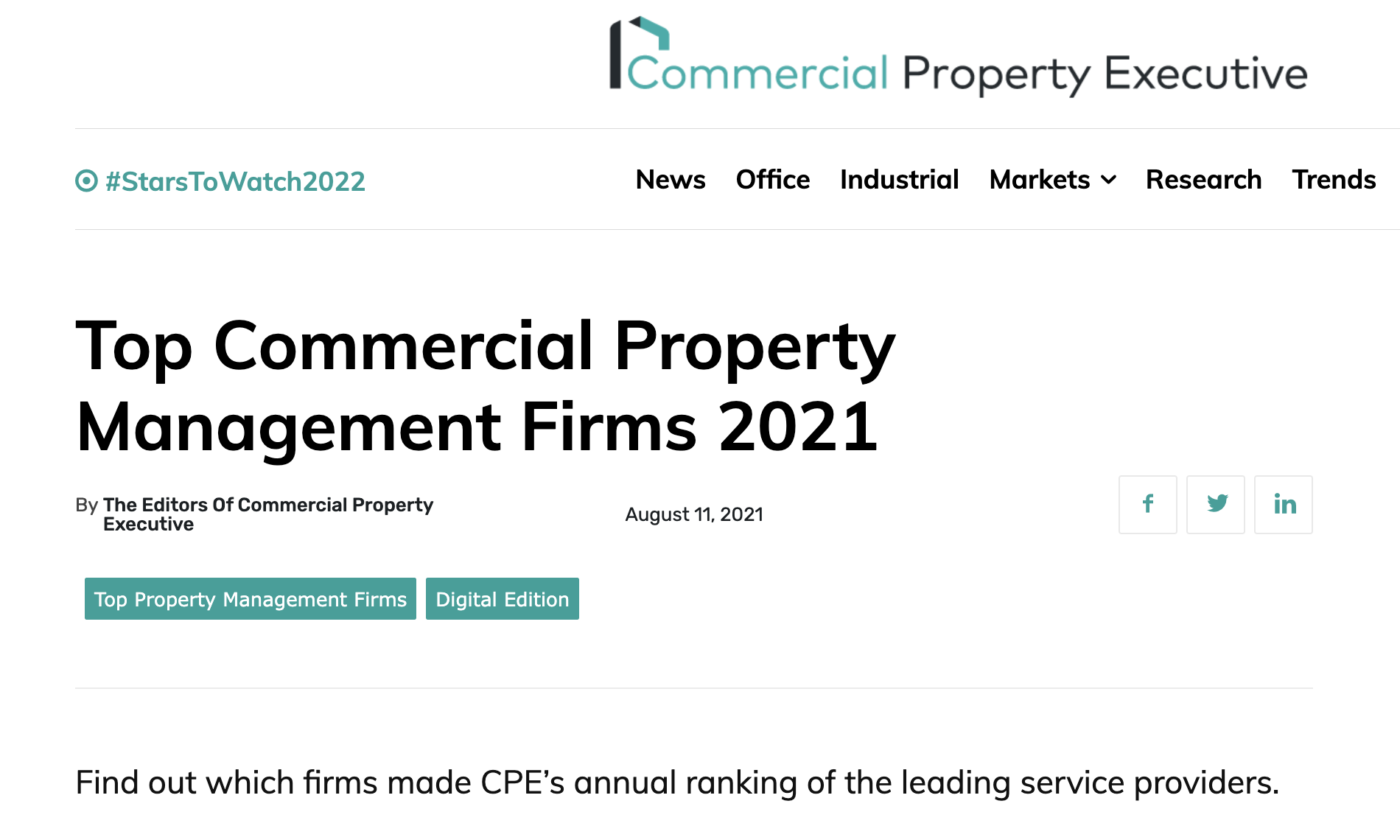 This is highly readable, and you can click through to learn more about their methodology and to see previous rankings. We know it's up to date, as the year and publication date are both provided.
For another example, here's a video by eForms that covers the top five property management software solutions.
Notice how quickly this video builds trust as you listen to the presenter. She immediately establishes the most essential aspect of property management: People have to trust you.
How do you gain trust? By being dependable and honest. The right software can help you stay organized so you can offer that dependability to your clients.
5. Buyers trust candid, unbiased reviews
There's a reason sites like Yelp and Angi (previously Angie's List) are so popular among people making purchasing decisions. We crave reviews from buyers who have come before us. According to research from Qualtrics, 93% of customers read online reviews before buying a product.
Here, Aquila offers its take on the top tenant representation firms in the Austin area.
Click through to the article and you'll find the five best options, along with quick reviews on each. Aquila gives the background, including how long each firm has been in Austin and other key facts and figures, as well as a checklist for choosing the best tenant rep for you: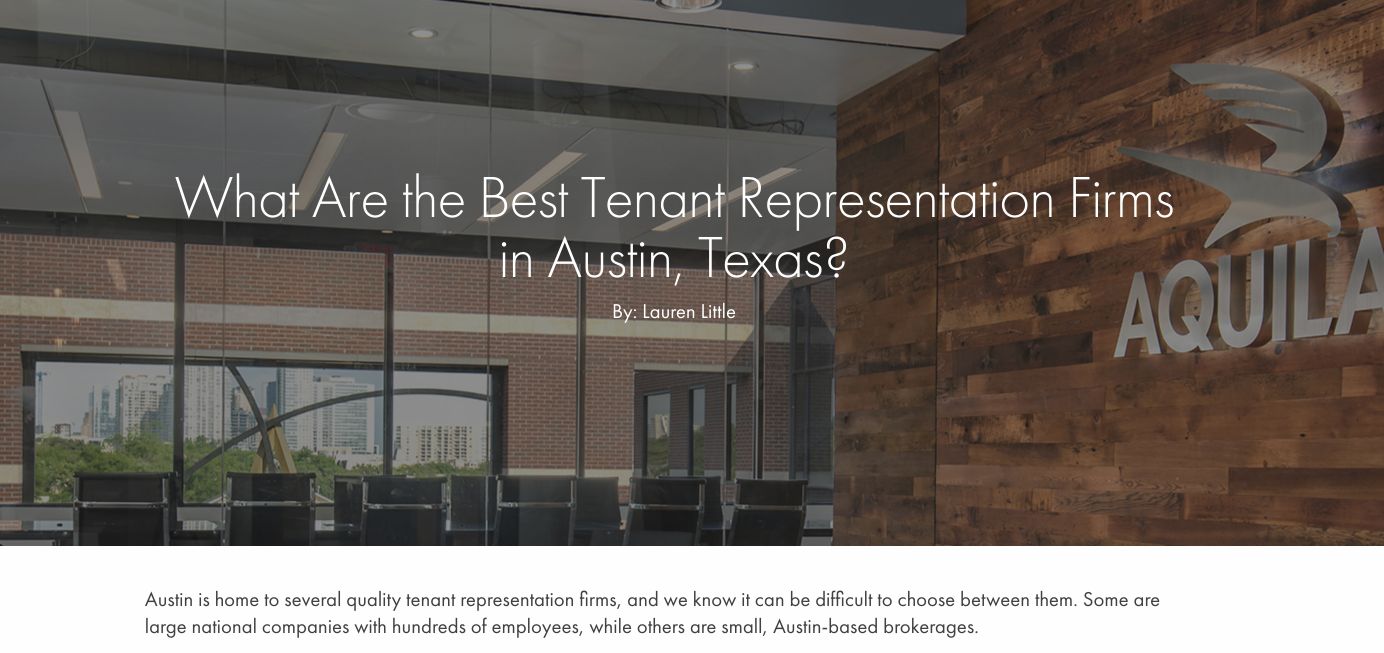 This video covers three questions to ask before hiring a tenant rep broker.
Potential customers may be asking this question in YouTube, too. The video below provides related information in a different format.
Getting your content strategy off the ground
Hopefully, these examples inspire you to get started with your inbound marketing strategy for your commercial real estate firm.
Remember to always keep your buyers in mind. The essential question any content manager should be asking about their content is this: Are we answering the questions our buyers have?
To make sure you're anticipating your prospects' questions, you first need to know what those questions are. Regular meetings with your sales team will help you compile a running list.
If you're ever uncertain about how to proceed or what to cover, keep leaning into The Big 5. Think of what you would want to know if you were someone looking to lease or buy a piece of commercial real estate. Chances are, your central questions would focus on one of the topics listed above.
Want to learn more about getting started with inbound marketing for your business? Check out our free guide The Ultimate Inbound Marketing Strategy Playbook for all the basics.
Free Assessment:
How does your sales & marketing measure up?
Take this free, 5-minute assessment and learn what you can start doing today to boost traffic, leads, and sales.