Green Energy Inbound Marketing Strategy: The DIY Approach to Getting More Customers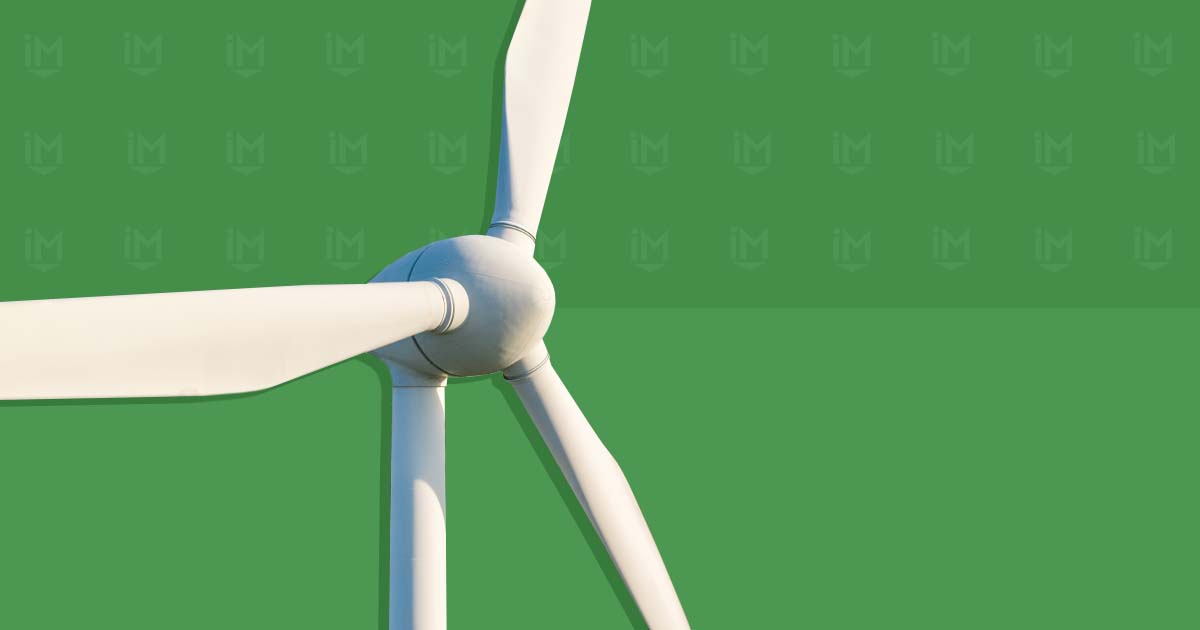 Let me lay my cards on the table. I'm a passionate environmentalist. I give money to The Nature Conservancy every year. I drive a hybrid. I'm conscious when making choices about what I eat and what I buy so I can minimize my impact on the climate crisis.
I'm also a homeowner — with a big south-facing roof that would be perfect for solar panels.
(Not my house, but you get the idea.)
But I don't have them.
Why not? Honestly, it has everything to do with trust.
I have questions, and I haven't found a solar installer who can provide me with answers that make me trust them.
Will screwing solar panels to my roof cause leaks?
Will it cause uneven wear?
What about when I need to replace my roof?
I've heard solar panels' effectiveness degrades by a certain percentage each year. Is that true?
Do I need to upgrade my service box to 200 amps?
Tell me about state and government subsidies in a way that doesn't feel too salesy and disingenuous.
And so on.
Instead of trust-building content that transparently addresses the questions I have, I encounter salesy, pushy content that doesn't make me want to pick up the phone and reach out.
As a digital marketer, I have to shake my head. There is a much better, cheaper, easier way of connecting with customers. And virtually no one in the green sector is doing it.
If you work anywhere in the green energy industry — solar, wind, geothermal, insulation, etc. — keep reading. Your customers are hungry for answers.
Inbound marketing (paired with the right content strategy) could be a game-changer for your business.
And that's what I'm here to explain.
Below, I'll cover:
An overview of inbound marketing
5 content topics guaranteed to drive traffic and build trust with your buyers
Real-world examples of inbound marketing in the green sector
Ready to start growing your business? Let's dive in.
Inbound marketing: An overview
Marketing doesn't have to be an elusive and expensive endeavor. Instead of blasting your message out and hoping the right people hear you, you can actually have your customers come to you — not through word of mouth but through "inbound marketing."
At the most basic level, inbound marketing is really simple. It starts off with a basic premise: The internet has changed the way people buy. When customers are thinking about making a purchase, whatever it is, they start by gathering information. They do this with a computer and a search engine.
They begin by typing in questions, and they look for pages that answer those questions. They keep reading and they keep learning, all as they get closer and closer to making a purchase.
If they read a few articles on the same website, that company becomes someone they recognize and trust.
All you have to do is answer their questions. (Don't believe me? Check out how these companies are seeing amazing results, simply by answering every customer question they could think of.)
If you answer all of your buyers' questions, they'll trust you enough to buy from you.
And you won't need to spend money on an agency each month to get a handful of sub-par leads.
The people typing in questions related to your industry are way more qualified for your services than the general population who receives your mailer. Think about it: If you're a green energy company, wouldn't you rather send your offer to someone who just Googled "How much does geothermal energy cost?" than to every single person in your town?
So, how do you know what your potential customers are going to search for? Start by thinking like your buyer.
Think like an eco-conscious customer
How can green services companies connect with customers in a genuine, honest way? It starts with thinking like a customer. Who are they and what are the questions they're asking?
Without content to answer their questions, buyers have to speak to your sales reps — who probably find themselves answering the same questions over and over.
Inbound marketing allows you to be found and build trust with potential buyers who will enter your sales pipeline as more educated prospects. By publishing content that directly addresses buyer questions and concerns, green services companies can increase their web traffic, attract better leads and shorten their sales cycles.
To get started, a green tech business must truly understand the needs of its customers, be those private homeowners, non-profits, businesses, or the government.
What your buyers want to know
When a buyer today has a question about an upcoming purchase of any kind, they begin by opening up Google (or another search engine) and typing their question.
If a customer's search leads them to your website, and they find your content to be helpful and honest, then they'll be willing to trust your business and consider your solution. In turn, they are more likely to reach out to you when they're ready to speak to someone about their needs.
Getting them to your website is the first challenge.
So, how do you know what people are asking — and exactly how you should be answering it?
5 topics guaranteed to drive traffic to your site
Buyers everywhere are asking the same questions. Whether they're buying a new washing machine, a snowboard, setting up a gardening service, or purchasing software.
At IMPACT, we sort these questions into topics we call The Big 5, and we believe they are universal.
So, what do people want to know?
Cost:

First on everyone's mind, of course, is cost. We are all skeptical when a website won't tell us how much a product or service costs. (Does "Call for price!" actually work? I doubt it.)


Sure, it's hard to say

exactly

how much something might cost — especially something with as many variables as a construction project — but customers want to have some idea.




Addressing cost openly and explaining what factors make that number go up and down will give customers the information that they're looking for.

Problems:

When we make a purchase, we want to know what might go wrong. This is why we're so drawn to one-star reviews.




Feeling informed about worst-case scenarios helps us be prepared for whatever could be thrown our way.

Reviews:

Connected to problems are reviews. These could be reviews of products, reviews of customer service, or reviews of entire companies. According to Inc.,

84% of consumers trust online reviews

as much as they trust a review from a friend.

Best-of lists:

Customers frequently Google questions that help them find the lists of the best solutions. "Best green heating system for me" or "Best solar panel installers" are good examples.

Comparisons:

Consumers want to put things side by side to know how they stack up. Covering these head-to-head comparisons can help demonstrate your expertise and make your potential customers feel informed to make the best choice possible.
To get customers on your site, simply answer these questions in blog articles and videos — but do so thoroughly and honestly.
Want to learn more about getting started? Check out our online course called How To Write The Big 5.
Building your green inbound marketing content strategy
The Big 5 is not rocket science, but it's effective and universal. You can use these topics to form the basis of your entire inbound marketing strategy.
If you cover Big 5 topics for all of your products and services, you're starting off on the right foot because you'll be addressing customer questions and concerns directly on your website.
Below, you'll find resources that can help you round out your content strategy with other focal points.
But first, what is a content strategy?
A content strategy drives your inbound marketing initiatives, keeping you on track and focused in a way that brings customers to your site.
Your strategy is your blueprint.

According to IMPACT content trainer Jen Barrell, "A content strategy is a full-company document that illustrates how the content the organization creates will impact every facet of the business."
To build your strategy, focus on developing answers to the six following questions:
What is the goal and purpose of your organization?

What do you hope to achieve with your content?

Who is your audience?

What are the ideal user paths through your website?

How will you define inbound marketing success?

Who owns the inbound strategy, and who contributes to it on a regular basis?
With clarity around these points, you can start to move forward and assemble your team.
For more information about building a complete content strategy, check out Jen's article on the subject: What is a content strategy? (definition and examples)
Build the right team
If you're serious about inbound marketing, we recommend diverting money you've been spending on traditional outbound marketing so you can hire internal team members — a content writer and a videographer — to support your efforts.
Then, when you're ready, you can begin to address these key topics in content that customers will find, value and share.
Helpful resources for building your team
We've written extensively about how to find, hire, and onboard the best content manager and videographer for your business, so if you need help landing the right person for your company, check out these articles to help you move forward.
Real-world examples of green industry inbound marketing
So, what does all of this look like in practice? How do green construction and energy companies produce Big 5 content that their buyers love? While this might look different depending on your needs, your industry, and your competition, the examples below can help you generate ideas for your own inbound marketing.
Like you, these companies are seeking to educate buyers by directly speaking to their concerns about cost, drawbacks, and more.
The elephant in the room: Cost
Cost is on everyone's mind, no matter what. When it comes to a major investment, whether for a home or other property, buyers start their searches with price. At this point, they're not looking for specifics. They just want to know about how much something costs. That way, they know whether it's even a feasible option for them.
Here, Solar Reviews offers a no-nonsense explanation of solar panel costs, detailing both total cost and price per kilowatt.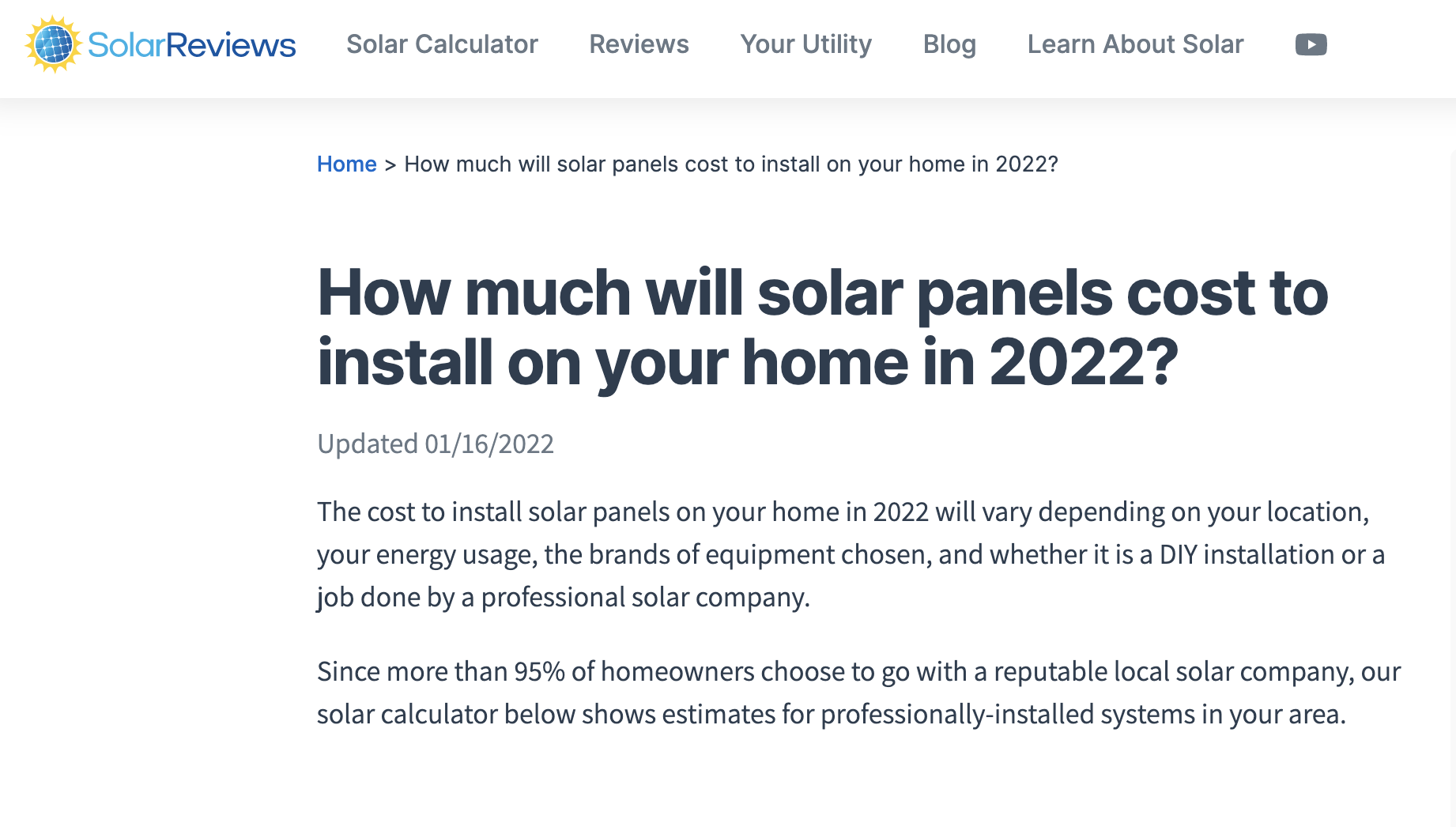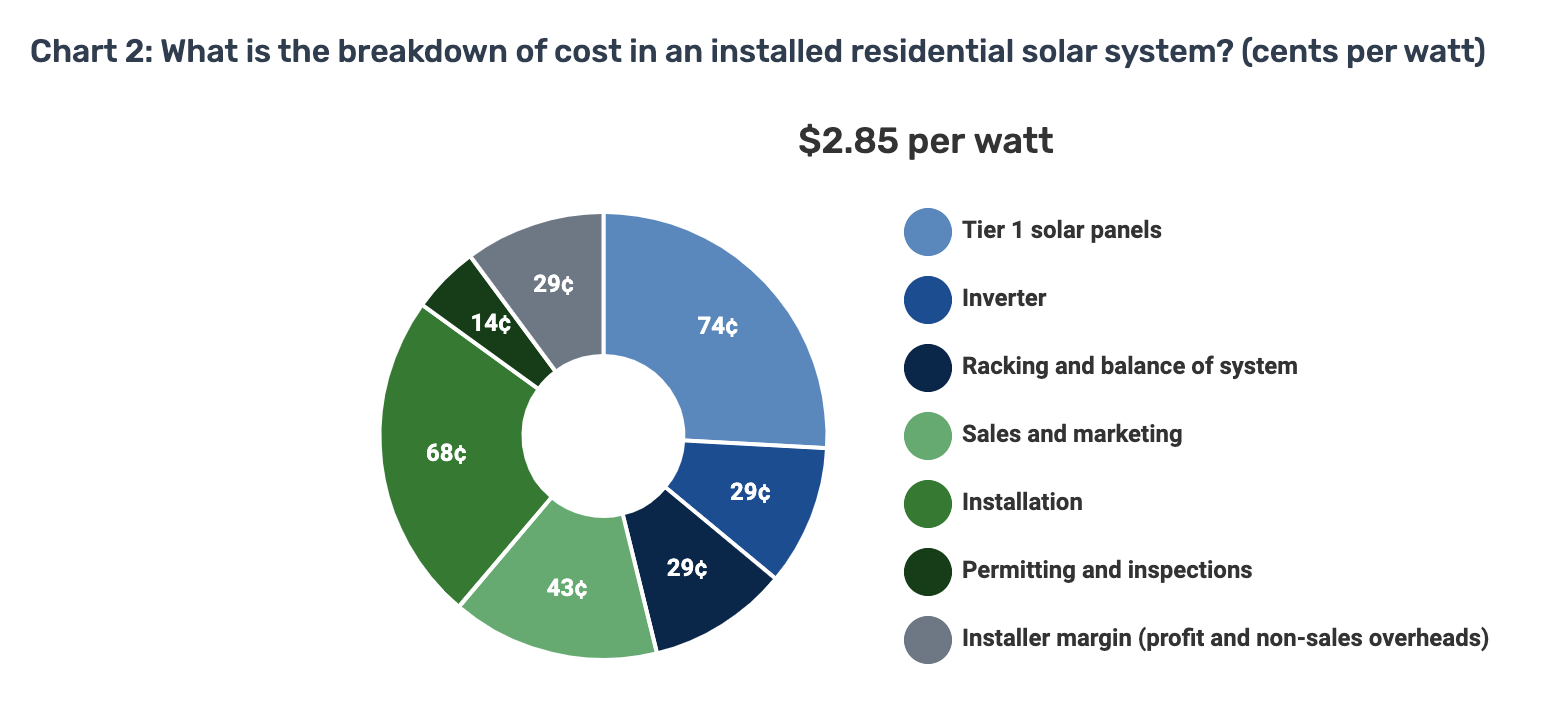 Solar Reviews is a review site, not an installer, and they clearly explain (on another page) how they make money.
I appreciate that transparency, but I'd also like to see an author bio or a video to make me fully trust them.
Still, the article is a useful and heavily trafficked resource.
Get the problems out in the open
With a big purchase, buyers want to be aware of the worst-case scenarios they could face.
For me, a potential solar panel buyer, my questions are all about what could go wrong. My questions about how bill reduction and routine maintenance come second.
The industry website geothermal-heating.net provides general information — without selling products or services directly. Their content is thorough and unbiased, which makes me trust them. However, it's hard to find much information about the business itself, which can lead to skepticism.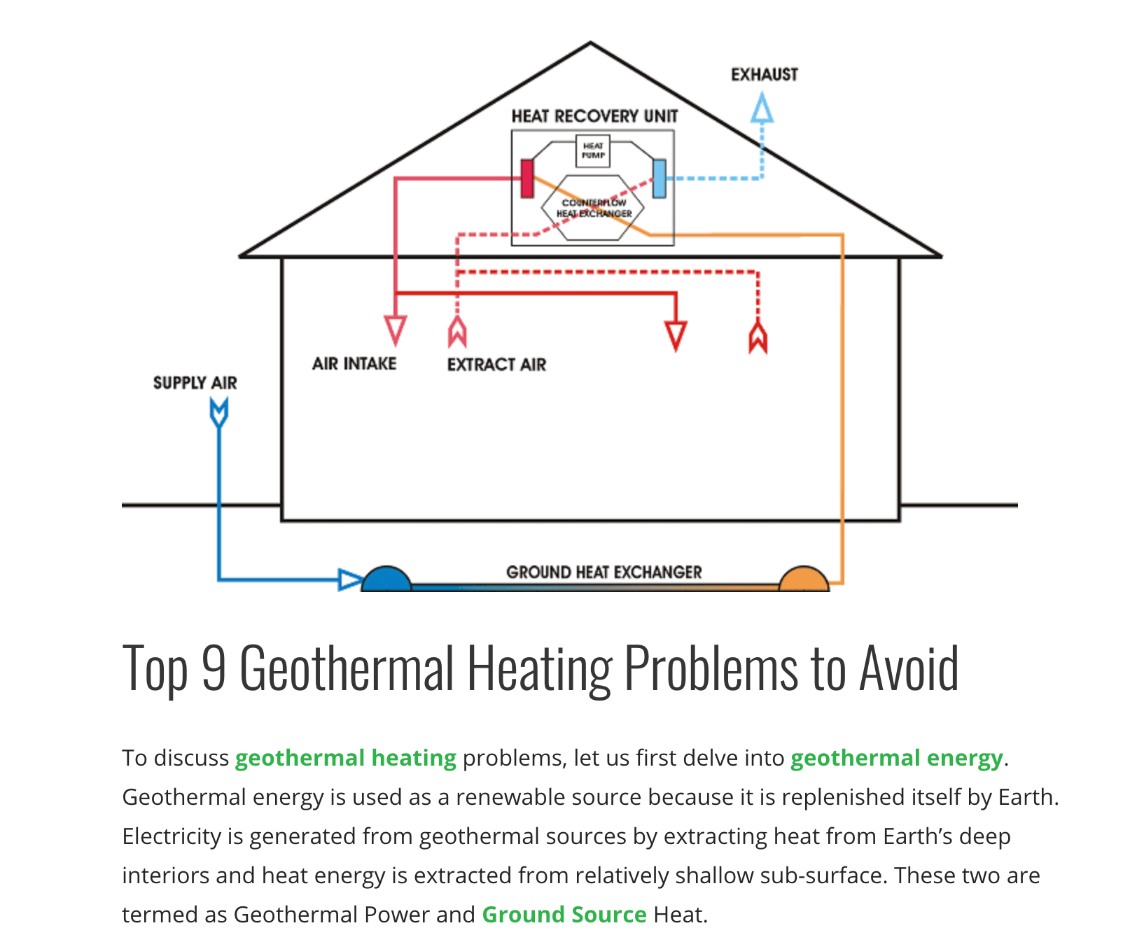 This direct and clear list of common geothermal heating problems drives good traffic and can help assuage customer worries.
Real reviews from real people
Reviews are critical, but they're tough. Customers are skeptical of reviews on a company website, assuming they're cherry-picked to make the company look good. Even reviews on Amazon can be suspicious. Often, neutral sites such as Yelp are the most trusted.
Buyers crave reviews written by actual customers. They want to know more about how the products or services are performing 12 or 18 months down the line. But that's not all. They also scour reviews for clues about the buying experience. How did shipping and installation go? What was the customer service experience like?
Check out Energy Sage's solar panel reviews. In addition to expert rankings, you can click through to read reviews from actual customers about each product.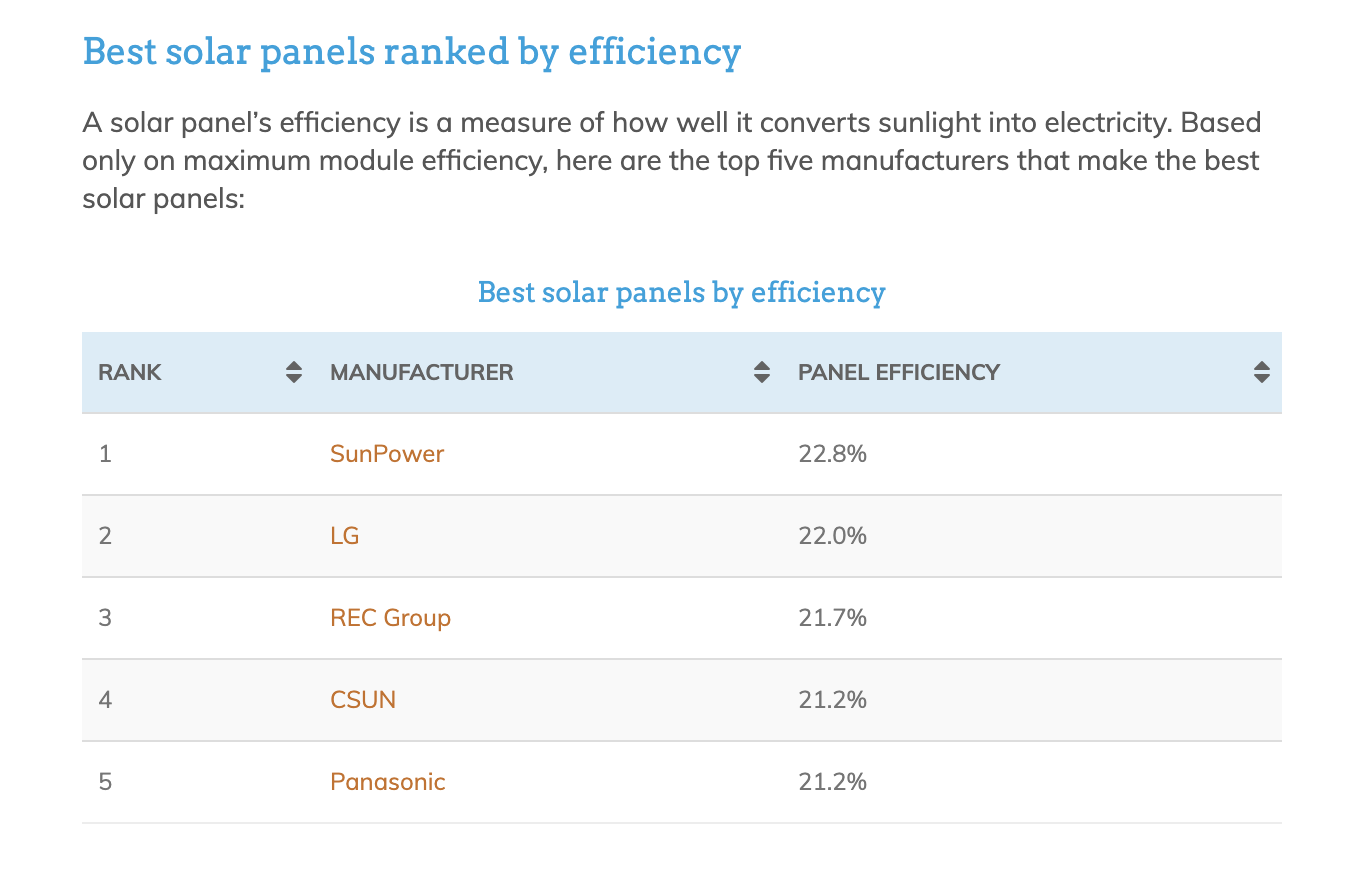 Again, Energy Sage is a marketplace, not a direct sales or service company.
Best-of lists show customers their options
Customers like to know that they have a range of options. Every product or service has its pros and cons, and a detailed best-of list can let your buyers know which attributes they'll have to weigh when they make their choice.
With green energy tech, customers are at an inherent information disadvantage. They're considering making an expensive purchase. They need as much information as possible up front in order to feel comfortable.
Here, Ecavo offers a compiled list of top home wind turbines. Again, this is an organization that doesn't sell products or services directly but receives a commission when a customer clicks through and makes a purchase on Amazon.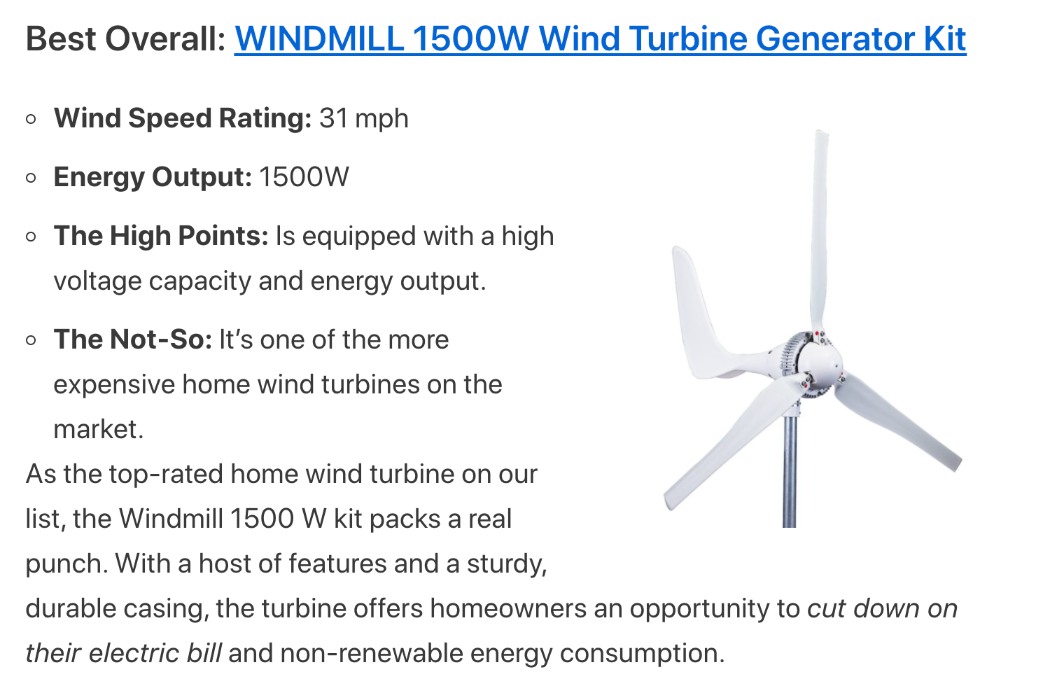 The list is excellent. The (named) writer lists the specs, the good and bad about each choice, then brings in customer reviews — exactly what buyers want to know.
Provide balanced comparisons
When faced with a tough decision, customers like to see their options laid out side by side so they can compare the merits and limitations of each. E-commerce sites frequently allow shoppers to customize comparisons as they move toward a final decision.
Content that provides neutral, detailed comparisons will be searched out and treasured by your buyers.
Leonard Splaine Co. — a Virginia-based HVAC company — has published a detailed comparison of top heat pumps.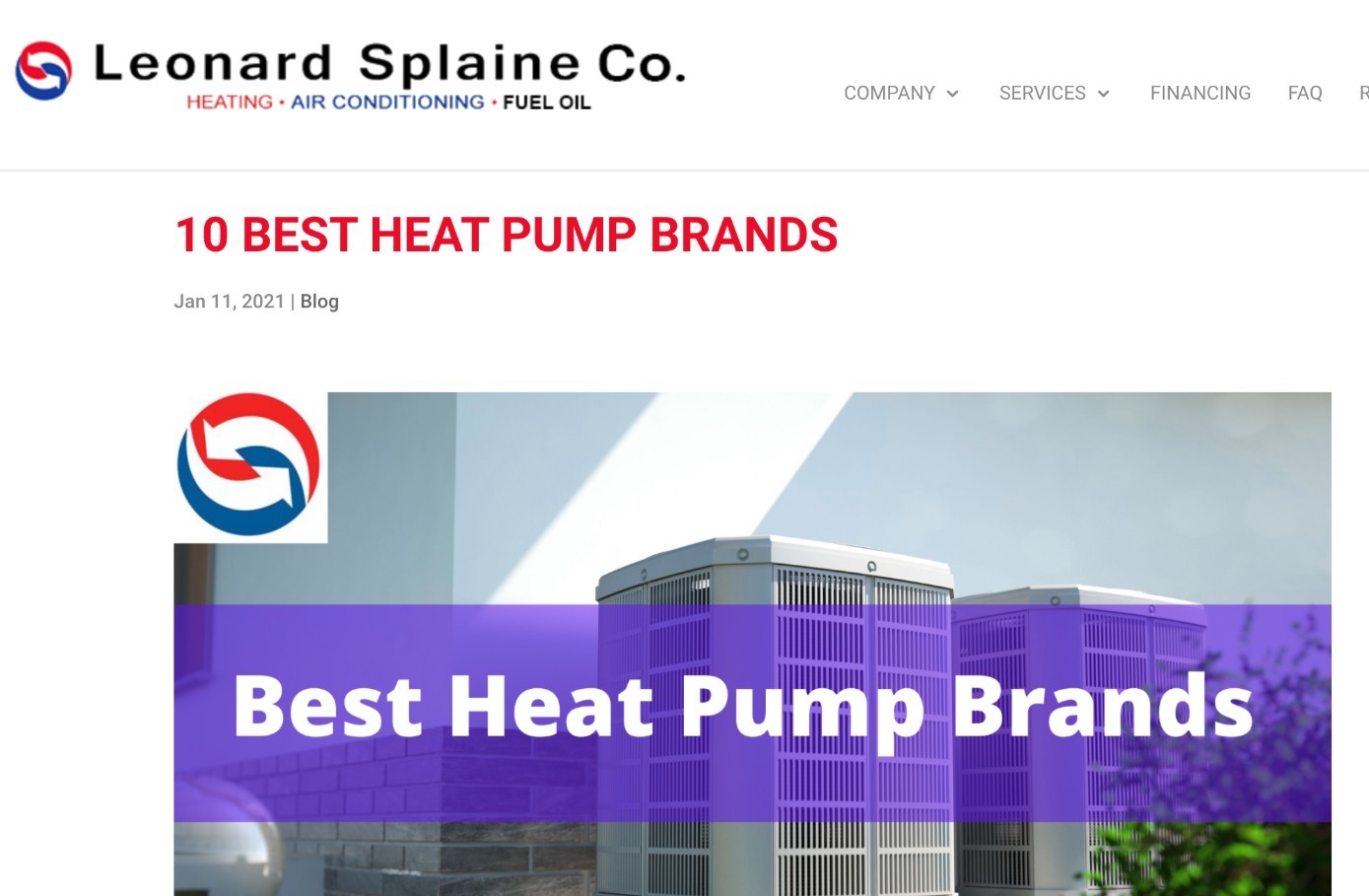 If you're a customer in the market, such an article would be very helpful. And if the business is willing to openly talk about the drawbacks and shortcomings of its various products, it would certainly earn your trust.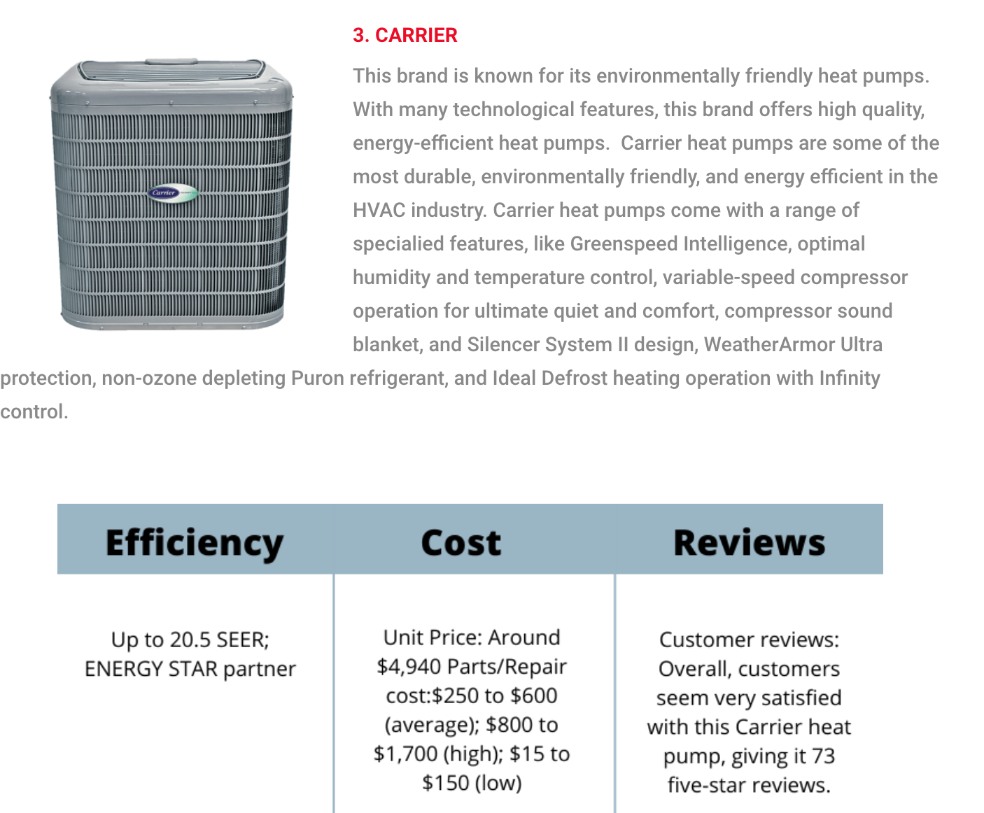 Next, check out this video from Solar Solution that compares two common types of solar panels in an easy-to-understand and fact-based manner.
This doesn't feel pushy or salesy. Just informative and helpful. You should follow suit.
Inbound marketing is about one thing: Education
When your potential customer opens a browser and types a question into a search engine, they're looking to learn. They want to discover solutions for their challenges. The company that provides the education that those buyers are looking for is the company that builds trust and, ultimately, is more likely to earn the sale.
The green energy sector is ripe for an inbound marketing revolution. Here's why:
Customers are eager to invest in green tech for their homes and businesses.
Exciting government subsidy programs exist to help with cost.
Customers are at an information disadvantage — and they want to learn before they buy.
Very little educational content exists on the internet.
Companies ready to invest in content creation — by hiring and training the right team and committing to buyer education — are poised to win big.
If you're ever unsure of how to proceed, work with your sales team to know the exact questions your customers are asking.
Regular content brainstorm meetings will help you compile a running list of topics to cover.
Keep leaning into The Big 5. Think of what you would want to know if you were a buyer. What would make you more comfortable making a purchase?
Those are the questions to launch your content strategy.
And remember my story. I want to buy solar panels, but I have questions. How many potential customers are out there just like me, waiting for the right content to help them trust an installer?
Give those buyers the education they crave while hitting your marketing goals.
If you're stuck or need help, reach out to IMPACT. We help hundreds of businesses just like yours drive revenue by building trust and connecting with buyers.
Free Assessment:
How does your sales & marketing measure up?
Take this free, 5-minute assessment and learn what you can start doing today to boost traffic, leads, and sales.