What Is a Revenue Team?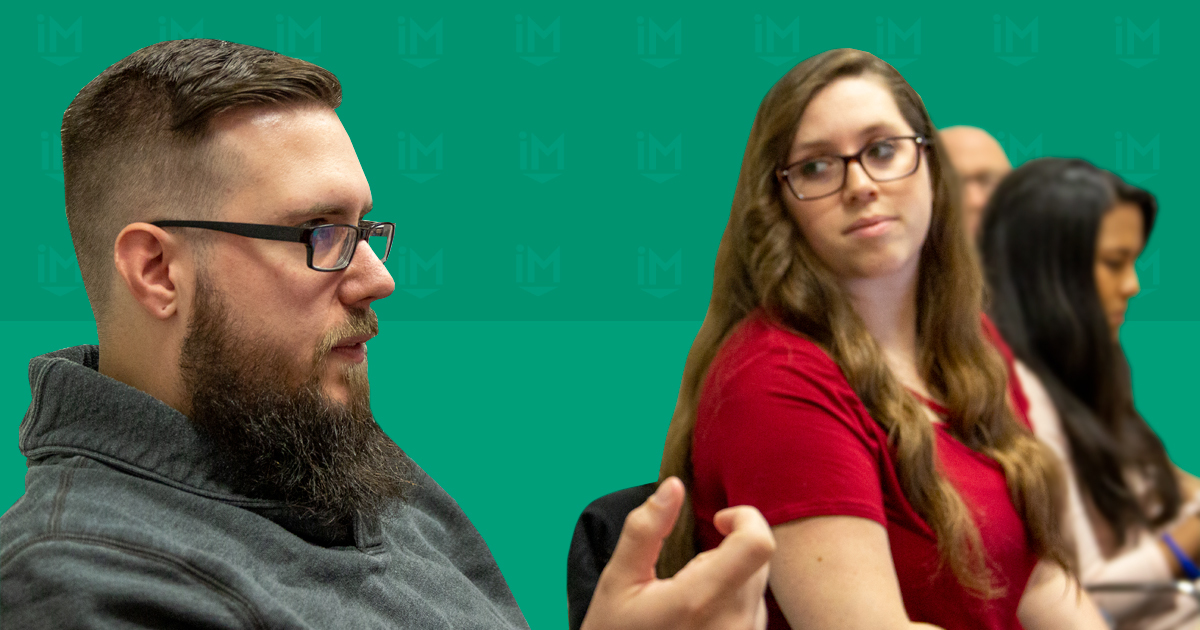 What is a revenue team?
A revenue team meets weekly and is made up of key players from your sales and marketing teams. All activities, regardless of individual roles, will be focused on the shared goal of increasing company revenue. This team will develop and execute a strategy of content to be used in the sales process to accelerate the sales cycle based on the most pressing questions of your ideal buyers.
Truth be told, when I first graduated with my degree in marketing, everyone said I would have to start in sales — and I cringed.
I had an image of working in sales that many do: that it was ruthlessly focused on closing deals, making money by lying, cheating, stealing, any means necessary.
But after nearly a decade-long career, I've learned how dated and inaccurate that perception is, especially in the world of inbound marketing and sales.
Modern sales professionals — at least the most effective — are more focused on educating and guiding than selling. They are about helping customers to make the best decisions for themselves, not bamboozling them into buying something they don't need.
This is much more aligned with the work of marketers than it once was, and frankly, it needs to be in order for a modern business to succeed.
You see, when you look at the numbers, the case for fostering sales and marketing alignment in a company speaks for itself.
The Revenue Marketing Report 2022 found that small-to-medium-sized businesses (SMBs) "that struggle with disjointed marketing and sales teams are twice as likely to miss revenue goals, while those with great alignment more commonly exceed them."
Even more striking, the same report found 58% of sales and marketing professionals don't feel well aligned, a significant increase from 46% just last year.
Working with hundreds of organizations across the world, we've found that one of the best ways to align marketing and sales is to establish what we call a revenue team.
Modern sales and marketing teams are working toward the same goal

It's estimated that 70% of the buying decision happens in the research phase, before a prospect even dreams of reaching out to someone in sales. In fact, 88% of all buyers are doing online research before they make a purchase of any kind.
In other words, marketing lays the foundation for sales to build upon.
Sales needs to inform marketing of what customers are looking for. Marketing then needs to create the right content and experience around this information. Then, sales needs to close the leads marketing delivers based on this.
This dependence is why the two departments need to work together.
To get some further insight, I spoke to our most tenured sales and marketing coach Chris Marr. He explained, "Giving revenue growth responsibility to the sales team alone doesn't make sense. By the time prospects have gotten in touch with them, the majority of the decision has already been made."
Similarly, marketing can't hold the full responsibility as if they don't know what works from the sales team, the content and experiences they create will just be educated guesses.
With the way modern buyers make purchases, operating in silos is no longer an option for sales and marketing.
But how do you actually align sales and marketing?
Enter the revenue team
Tactically speaking, a revenue team is a group of key players from your sales and marketing teams that collaborate around the shared goal of increasing revenue through traffic, leads, and sales.
Stakeholders will still focus on their designated activities as Chris pointed out, "Yes, some people in the team will be more focused on marketing efforts (e.g. creating content) or sales efforts (e.g. closing deals). But the team acts as one, identifying and working towards their common goal."

For instance, say you're responsible for the development, implementation, and oversight of content strategy (both written and video), as well as the management of your content team.
That won't change when you join the revenue team. Instead, your role within the revenue team and the conversations that come out of it (more on that shortly), will strongly influence how you do your job.
The revenue team primarily focuses on content creation and strategy. This includes weekly meetings so:
Sales keeping marketing apprised to questions they are asked by
Marketing creates content for use in the sales process
Sales makes themselves available to aid in content creation
Sales uses content created in the sales process (or in what we call assignment selling)
Sales and marketing can go over content performance so they can refine the strategy
Overall, instead of two competing teams with independent priorities, the members of this singular unit work together to achieve their mutual goal of revenue growth through true collaboration, information-sharing, brainstorming, and problem-solving.
The benefits of a revenue team
The success of a revenue team leads to a number of benefits. Let's break them down and what they look like at an organization:
More effective content creation
The sales team heavily influences the editorial calendar, as well as the priority of which content gets produced and when.
The content being created by your company attracts better, more qualified prospects and customers.
Sales knows how much revenue this content is creating.
You are creating content for buyers already in the sales process, not just for attracting new visitors and leads.
Optimized sales cycle
The length of the sales cycle decreases, where leads become customers or clients faster than before.
You're moving as much of the sales process online, to meet the demand of consumers for online research, thus giving them more control over the buying process than ever before.
Many of the questions once answered face-to-face (or at least by a human in sales) can now be answered by content on your website that is easily self-discovered by visitors. (This includes transparency around your pricing.)
You find yourself consistently selling products and services on the first sales call.
Better alignment
Sales and marketing teams are fully aligned, trust each other, and have mutual respect. They have an open line of communication, meeting at least once a week.
The sales team understands and sees the value of their role in creating content that drives qualified traffic, leads, and sales.
Salespeople are more fulfilled and happier in their roles.
Marketers see more value in their work, taking pride in the direct connection between what they produce and the revenue generated for their company.
How to run a successful revenue team meeting
The revenue team meeting is the foundation of your group's collaboration and, honestly, it's where the magic happens.
According to Chris Marr, its success relies on six key things:
Understand exactly what a revenue team is
Ensure the right cross-section of people are involved in the revenue team
Decide how often the revenue team will meet
Set the revenue team meeting agenda
Have a revenue team meeting facilitator
Ensure there is a way to communicate outside of the revenue team meeting
Dive into all the details as well as sample agendas in his full article "How to Run a Revenue Meeting."
Let IMPACT help you form a revenue team today
Overall, the revenue team is an essential piece in finding success with inbound marketing and sales and this article just scratches the surface on it.
To learn even more about how the revenue team works and how it helps you create more effective content and close more sales, check out our free course "The Revenue Team Approach to Sales Enablement Content" in IMPACT+!
Free Assessment:
How does your sales & marketing measure up?
Take this free, 5-minute assessment and learn what you can start doing today to boost traffic, leads, and sales.