In-house Marketing vs Agency: What's Best For Your Business?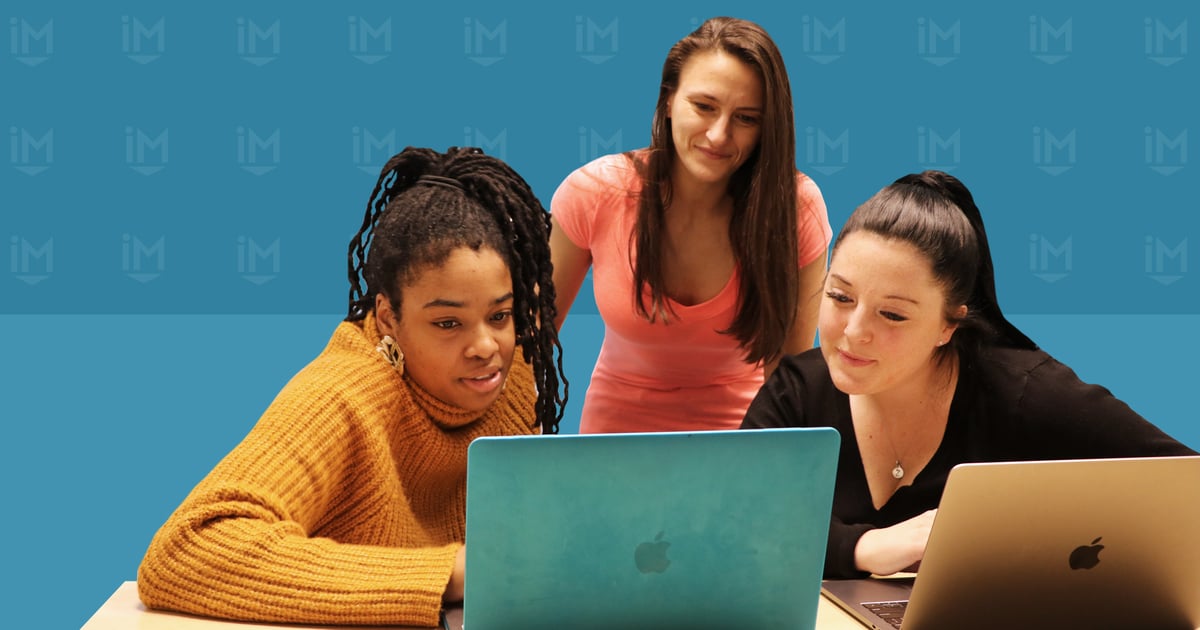 In-house Marketing vs Agency
Hiring an in-house marketing team comes with its pros and cons. While you can have more control over your strategy, get things done faster, and truly capture your brand's voice, it also comes with a need for organizational buy-in and potentially higher initial costs.
Hiring a marketing agency means you can usually get started faster, be fairly hands-off, and benefit from a large resource pool, but it comes at the expense of working with a team that is less knowledgable of your business, having lower flexibility, and being dependent on a third-party.
When companies decide to invest in growth, they often get to a point where they need to choose between hiring an agency to do the work for them or building an in-house team to do it.
You want to grow your business and drive revenue, and you know there's a lot of marketing work to be done. You need to build your brand and increase leads and sales, and you need a partner that can help you get there — yesterday.
Maybe you've tried hiring an independent contractor or freelancer in the past, and it didn't work out. Perhaps you're hesitant to act because you don't want to waste more time and money chasing ineffective marketing strategies.
You want to know the choice you make is going to help your business get the best ROI possible. I hear you.
In this article, we're going to explain how to choose the right option for your business, be it an agency or hiring and training an internal team.
While the best option depends on your needs and means, there are some things you should consider while deciding.
Hiring an in-house marketing team

Hiring an in-house marketing team if you don't have one already can seem like a huge undertaking and, honestly, it is — but there are several benefits.
Pros of building an internal marketing team
Pro: More control over your marketing
When you bring marketing operations in-house you have more control. This includes your tools and staff, but most importantly your strategy.
What goals are you prioritizing? What activities are you going to engage in? What will the cadence be?
When marketing is internal, your team can be more hands-on with the details of your plan. Plus, they will also arguably be more invested in the outcome of marketing strategies as your business is their sole focus.
Pro: Get things done faster
When your entire marketing efforts are done in-house, you're also more likely to get things done quickly. As the team's "only client," you get their full attention.
You don't have to worry about waiting for projects as they work on different clients or the constraints of a contract like you would with a third party.
You also have more flexibility to pivot, request edits, and have them turned around quickly, without going through layers of red tape.
Pro: Truly capture the voice of your brand
While some agencies can be incredibly talented and may have experience in your industry, they will never have the same brand or operational-level understanding of your business as those in it every day.
In-house talent will be the ultimate source of the most honest, helpful, and transparent marketing available, anywhere.
Their institutional knowledge is reflected in every marketing strategy they develop and that authentic voice is what's needed to build trust with your audience.
Cons of building an internal marketing team
Along with the favorable outcomes of hiring an in-house marketing team, there are also a few drawbacks to consider.
Con: Potentially higher initial costs
If you do decide to build an internal marketing team for the first time, you will need to make a few additional hires, such as a content manager or videographer.
Finding and onboarding new team members takes time, and once you do, they do come with their price tag.
A content manager who has the knowledge and experience to lead your internal marketing team will require an average salary of $75,672 (according to Glassdoor).
And PayScale reports that videographers earn an average salary of $48,000, and these numbers can increase depending on your company size or the candidate's level of experience.
You may be thinking you already have people on your team who can fill these roles. That's great! But marketing will need to be their full-time job and focus.
Their original jobs may need to be filled by a new hire, if their workload can't be distributed to others.
If you're going to build a team internally, these additional salaries are something you need to be ready and equipped to take on.
Additional staff members also require paperwork, onboarding, one-on-ones, up-to-date job descriptions, performance reviews, raises, career-path conversations, supplies, tools, and much more.
Con: Need for organizational buy-in
Insourcing your marketing requires all parties from executives to sales to be bought into and aligned on the vision and activities.
Achieving stellar results with marketing requires that each person must have a shared understanding of the value, what it takes to be successful, and be committed to making it happen.
This can certainly be a challenge.
For our clients, we recommend conducting an inbound culture workshop as a critical first step.
You don't have to do it alone
Even if you decide to hire an in-house marketing team, you don't have to go it alone.
There are training companies to help you go through the hiring process and train your talent. At IMPACT, for example, we offer digital sales and marketing mastery training for your in-house staff.
We help you to build your team, teach them to create content and other materials that generate revenue, and sell more effectively And then, we leave you to it. Essentially, we exist to phase ourselves out, so even the cost of working with us is just temporary.
Our main objective is to help businesses learn to generate so many leads and sales on their own they won't need an agency.
Hiring a marketing agency
Now that you understand the pros and cons of hiring in-house, here's what to consider when hiring a marketing agency.

Pros of hiring a marketing agency
For businesses that do not want to bring their marketing initiative in-house, here are the pros of hiring an agency.
Pro: Faster to get started
The faster you can get your marketing going, the sooner you'll see the benefits of your efforts.
When you work with an agency, they have processes, talent, and resources all lined up so you don't have to do any of the vetting or planning.
While there is always some initial setup to account for when kicking off your marketing, with the experience of an agency, this stage should move quickly compared to doing it on your own.
Pro: You can be fairly hands-off
Depending on your needs, you may not be in a place to give your marketing much focus.
When you work with an agency, they are equipped to develop your strategy, produce your content, film your videos, and write your emails, among other things. You generally don't have to worry about much, with the exception of sharing initial goals and business insights — as well as ongoing feedback.
Pro: Large resource pool
With marketing as their focus, an agency can provide you with a holistic array of talent, including professionals with experience executing strategy, driving tactical implementation, managing your software needs, creating content, and providing graphic design and web development.
They also likely have a large network of trustworthy talent outside of their organization to pull in if needed.
Cons of hiring a marketing agency
Hiring an agency might appeal to you, but there are some cons to consider.
Con: Less experienced with your brand and voice
While this model is a good fit for some companies, it's our experience that many end up unhappy with the results because the work they get back "doesn't sound like us" and lacks authenticity.
Yes, there are industry-specialized, third-party agencies available, but truth is they are unlikely to capture your true knowledge or voice.
This results in potentially slower production, labor-intensive editing, and constant back-and-forth with your account manager.
Con: Lower flexibility
When you rely on an agency or any third party for that matter, you will be limited to the conditions of your contract. This means you're held to a certain number of deliverables and time spent on your company's needs because your provider has to balance multiple clients.
This makes it harder for you to pivot your strategy or make changes quickly if need be.
Con: You will always be depending on an outside source.
When you hire an agency to do the work for you, you will always depend on them for the work. This is perhaps the greatest drawback of leveraging an agency.
Instead of building the expertise and proficiencies of your internal team, you're investing in the growth and development of people outside your organization.
Even if you find someone you like, if the platform, agency, or talent is no longer available, you're left high and dry. Once you stop writing checks, the campaigns shut down and you lose access to agency expertise.
Are there other options?
Hiring an in-house marketing team or an outside agency aren't the only options for implementing a marketing strategy for your business.
You can also consider an independent contractor or freelancer.
Independent contractors and freelancers can have a wealth of knowledge. Many of them have left successful careers to start their own one-person operation and have a lot of talent.
It's common to hire them in a consultative nature when you need to complete one-off marketing activities and deliverables.
Independent contractors are not treated as employees; therefore, they are not subject to payroll taxes or state and federal employment laws, which is a benefit over hiring an internal team, but many of the cons are similar to hiring an agency.
They can never understand your brand like an in-house marketing team does and they are limited in their ability to provide a full array of service offerings.
For example, they may have great ideas and a vision for how to help you reach your marketing objectives, but lack the technical expertise to execute it. This may cause you to need multiple independent contractors (strategists, content creators, designers, developers) to really get the job done.
In terms of cost, working with a freelancer or contractor can vary.
Someone who has a high level of expertise starts at around $200 per hour. If they're providing you with 15 hours of service a week, that's around $13,000 per month, which is more than or around what a typical agency would cost you.
So which is the right choice for me?
The good news is there are a few questions you can ask yourself to help narrow down your thoughts on which marketing option is for your organization:
How important do you believe marketing is to growing your traffic, leads, and sales? Does your executive team feel the same?
Is it worth the time and effort of aligning your entire organization around marketing?
How are your current marketing efforts going? Is growth stagnant or steady?
Do you already have someone on your team who could own marketing?
Do you see your marketing efforts as a short-term or a long-term play?
Have you failed with in-house marketing in the past?
Are you already seeing a ton of success with online writing platforms or freelance marketers? If you are, does it make sense to break it?
These questions can help you have the right discussions and determine what factors are more important in your decision between in-house marketing and an agency or third party.
Perhaps you just need a content marketing solution for a short period of time, or maybe you're a small organization that doesn't have the budget for a full-time hire yet.
That's fine — an agency will get you where you need to go too.
Use the information we shared above to help you determine the best solution for your organization. However, should you realize insourcing your content is the way to go, we're happy to help you get started.
Free Assessment:
How does your sales & marketing measure up?
Take this free, 5-minute assessment and learn what you can start doing today to boost traffic, leads, and sales.