Subscribe
Join 40,000+ sales and marketing pros who receive our weekly newsletter.
Get the most relevant, actionable digital sales and marketing insights you need to make smarter decisions faster... all in under five minutes.
Thanks, stay tuned for our upcoming edition.
Think you can't afford They Ask, You Answer Mastery? Take a close look at your budget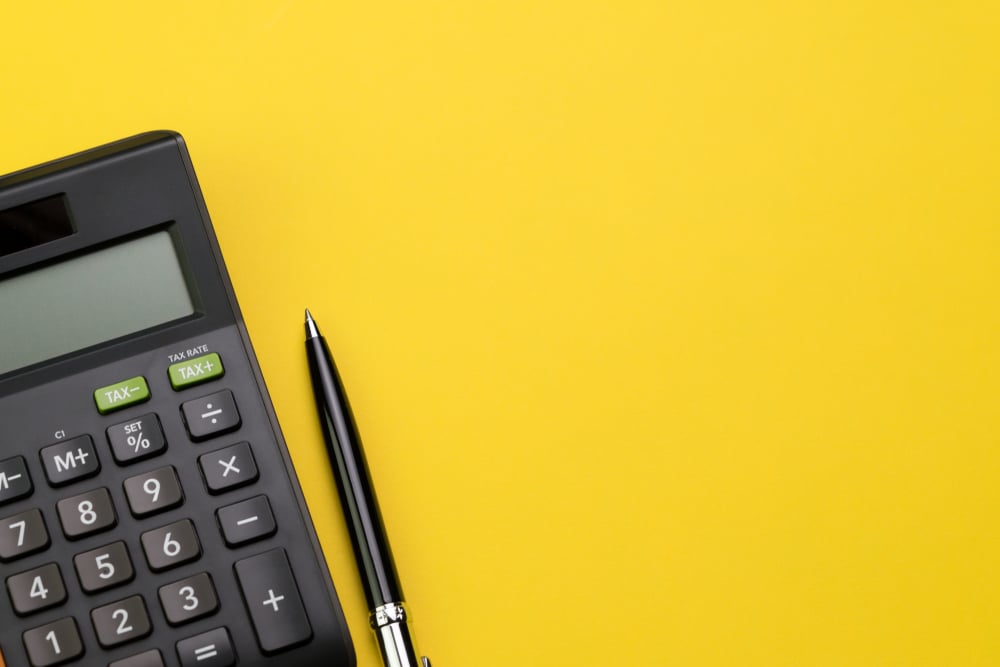 We hear this from businesses all the time: We'd love to be They Ask, You Answer Mastery clients, but the program is just too expensive for us.
We get it. It costs money to provide the personalized experience we do. Strategy meetings with your coach, tactical training sessions with subject matter experts — these services are so valuable to our clients precisely because they are labor-intensive.
Our coaches get to know all aspects of your business, and our trainers are certified specialists with years of experience.
This all comes at a premium.
All too often, businesses are cagey about what they charge. They bury cost at the bottom of the page (if they reveal it at all), hoping you'll be so wooed by value that you'll forget about actually having to write a check.
To save you the trouble, I've put the price right at the start — square in the middle. Front and center.
Depending on meeting cadence and program length, you'll be spending between $8,500 and $15,000 per month at IMPACT. On top of that, we're going to ask you to hire a content manager and videographer, and to invest in HubSpot.
Mastery is a big investment, but we also believe it is an invaluable one. It's an investment in a profit center that lives on your website and can serve your business better than any money you've been spending on marketing elsewhere.
We also know the Mastery program is not for everyone. You'll have to take a long look in the financial mirror before you decide if it's right for you to make such a sizable investment in your future. You need the right team and the right culture. And you need to be up for the challenge.
We're going to push you and your team to work hard over an intensive period of about 12 to 18 months. We know that you'll improve incredibly, expand traffic exponentially, and grow strategically because we've seen it time and time again.
But, again, it is a sizable investment of money and time, and the sticker shock can be hard to get over.
And as you decide, I want you to keep one thing in mind. The Mastery program is not another marketing expense. Rather, it funds the future of sales and revenue at your business.
Shifting the way we think about marketing
Will Schultz is a They Ask, You Answer Coach at IMPACT. When he speaks to potential clients, he advises them to change their entire perspective of how they think about marketing.
"The Mastery program is not comparable to any other marketing expenses like paid ads," he says. "[Business leaders] are used to making budget decisions based on cost and return, typically looking at a monthly spend. This is totally different."
To Will, it's like the difference between renting and owning a house. Renting offers quicker gratification. There's no work up front — you just write a check and get the keys. Most marketing works this way. You're renting someone's time and expertise. You're renting space on a billboard or in a search result.
At the end of the month, it's gone.
But economists will tell you that the smarter longer-term strategy is buying. Yes, it requires an investment up front, as well as plenty of elbow grease, but the result is more sustained accumulated wealth. And a place that truly feels like your own.
Traditionally, marketing has been seen as an expense. And often, it is. You spend money to bring in leads. At the end of the month, you don't get your money back if those leads don't convert.
With Mastery, though, the money you spend is an investment — a down payment on your future. And you'll put in elbow grease yourself instead of paying an agency to do it for you in perpetuity.
According to Will, learning to own your digital sales and marketing really means that you're building a profit center for your organization, and this represents a mindset shift for many organizations.
So, "before you say this is too expensive," says Will, "you have to remember that unlike most marketing, you're going to get something back at the end."
🔎Related: Why do They Ask, You Answer Mastery programs start at $8,500?
More and more, marketing offers diminishing returns
Many businesses are finding the same thing — and maybe you are, too. Whether they're paying for search ads or they're sending out mailers: They keep spending more and getting less. Ads are costing more, and engagement is happening less frequently.
These trajectories present a troubling future. At some point, you'll need to change what you're doing. It simply won't be worth it to continue. You'll be paying too much for too few leads, and your ROI will no longer justify the expense.
Take paid search ads, which have a click-through rate of less than 2%. (In other words, if Google shows your ad to 100 people, less than two will click — and some by accident.) More and more, people are bypassing these ads to get to organic search results. And, when Google changes its design to make ads harder to distinguish from other results, users are furious and the company faces backlash.
Last year Google saw an estimated 5% drop in ad revenue as people clicked fewer ads.
If you're seeing diminishing returns from an ad strategy like paid media, is it time to make a change? If not now, when?
If you were to audit your marketing budget, what would you find?
Think about what you spend on marketing right now. Maybe you're paying an agency to do outbound marketing or to write content or to produce videos or to run your HubSpot portal or to write and schedule your marketing emails.
Add it all together. Now, put it next to your expected expenses from Mastery.
Remember, your investment in Mastery is finite — 12-18 months. Yes, you'll have salaries and tech costs that will be ongoing, but your payments to IMPACT are limited. And, you'll have a robust knowledge base at the end that will pay dividends for years.
They Ask, You Answer author Marcus Sheridan talks about how one article he wrote for his Pool company more than twelve years ago has made tens of millions of dollars over that time.
People use a search engine to find an answer; his article provides that answer and starts to build a relationship with the visitor. Soon, they read more content on the website and schedule a meeting. Months later, they put a down payment on a pool.
Without that article, the down payment wouldn't happen.
That article still sits atop Google search results. It still drives loads of traffic each month. Marcus pays nothing month after month for this article to drive all these prospects to his site.

What did it cost Marcus to write that article? Some sweat equity, a good deal of knowledge, and the courage to be candid with his audience.
But maybe the better question is this: What would it have cost Marcus if he *didn't* write that article?
They Ask, You Answer Mastery teaches you to invest in just such content. While we can't promise you'll quickly be at the top of search results (such things depend on industry, keyword competitiveness, and more), you'll quickly ramp up production of content that will build trust with buyers and bring in leads.
For some businesses, Mastery IS too expensive — and we understand that
All that said, there are businesses that legitimately are too small or too young to afford Mastery. If you're not in a financial position to invest so heavily in a training program, you're not alone. Luckily, you can find information and insight from the same coaches and experts in IMPACT+, our free online learning community.
In IMPACT+, you'll join thousands of other sales and marketing professionals looking to grow, learn, share, and connect. While you won't get bespoke training and coaching, you will gain access to hundreds of courses, lectures, keynotes, presentations, and more.
Also, Pro-level IMPACT+ members can attend monthly "virtual peer group" sessions that are run by IMPACT experts and let you share and learn with others who fill similar roles at businesses all over the world. We host virtual peer groups for CEOs, videographers, content managers, HubSpot users, and more.
In addition, IMPACT+ features a robust suite of business tools to help you measure and plan your growth.
If and when you're ready to enroll in the Mastery program, you will be pleased to find that IMPACT+ is the shared platform that facilitates communication between your team and your IMPACT coaches.
This ensures a seamless They Ask, You Answer learning experience for your team.
🔎Related: Not ready for Mastery yet? IMPACT+ is your logical first step
Does your budget match your priorities?
An IMPACT advisor was recently speaking to a business leader who was very interested in They Ask, You Answer Mastery. However, he said, they just couldn't afford it.
Over the course of the conversation he mentioned that his company was spending around $20,000 per month on paid search ads. They were seeing only a handful of leads come in this way each month, and these leads rarely converted. Still, he was hesitant to cut back this spending to divert funds to Mastery.
Maybe he felt like cutting back would be giving up. Maybe he was hopeful numbers would look better in the next few months.
In any case, he elected not to invest in the Mastery program because it was too expensive.
All budgets are about priorities. When you're debating a new investment, you're really debating a shift in focus.
As you look over your budget, does it match your priorities? Is it setting you on path for sustained, long-term growth — or are you spending more and more to get less and less from the same strategies?
When will it be time to do something different?
If you want to learn about how thousands of businesses just like yours have multiplied their revenue with our proven approach, talk to one of our advisors to see what's possible.
Free Assessment:
How does your sales & marketing measure up?
Take this free, 5-minute assessment and learn what you can start doing today to boost traffic, leads, and sales.