Outsourcing Is Broken: Rethinking the Relationship Between Client and Agency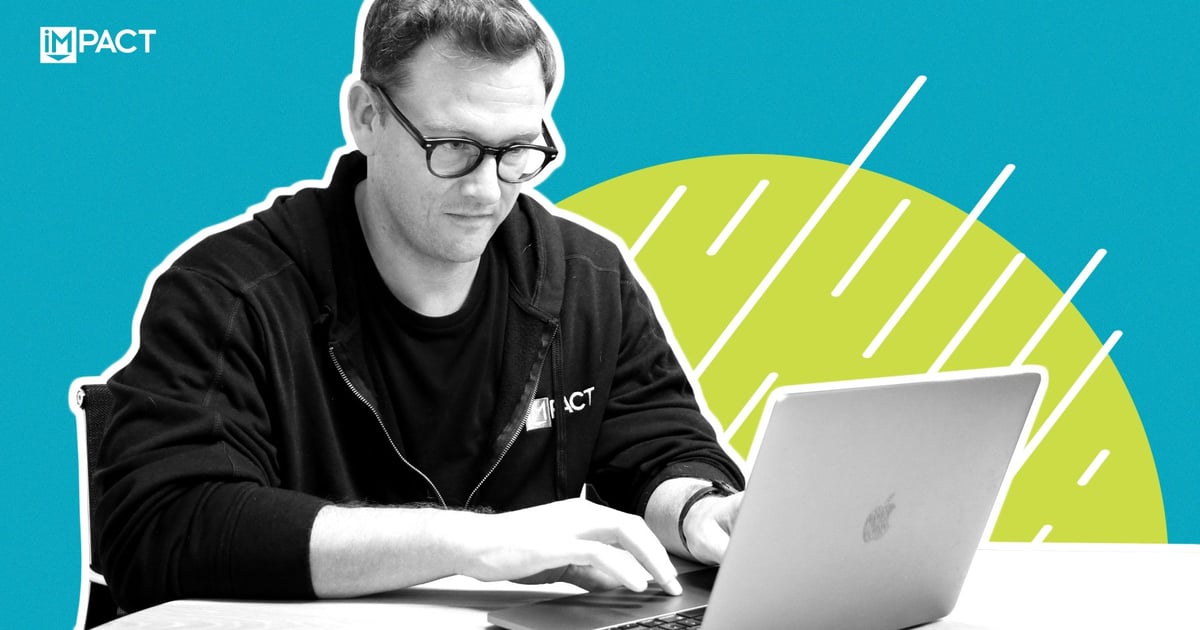 [Listen to this article on our podcast, But We're Different. ]
If a company is new to inbound or content marketing, it's easy to be overwhelmed by the idea of producing the right content — articles, videos, research reports, social media posts, and more.
Isn't this better just left to the professionals?
Not at all.
The truth is, marketing is not nearly as hard as you've been led to believe.
It might sound like the perfect situation – "I don't really have to lift a finger other than to write a check, and I will see great results." — but when companies hire agencies to handle their marketing, they're often unknowingly entering a relationship that's inefficient and outdated.
The traditional agency-client relationship is usually just an expensive path to mediocrity.
This is true for six main reasons.
Reason No. 1: We've reached the age of content saturation
The thing is, at this point, content marketing is not a new idea.
What is happening now is what many call content saturation.
As more and more companies across all industries embrace content marketing, it's becoming harder and harder to stand out.
In life and marketing, you need to be different to get noticed.

If you're outsourcing your content creation like so many organizations out there, chances are your finished product is going to be like everybody else's too, and the majority of content today generates mediocre results.
Reason No. 2: Content is the soul of your business
Hiring an agency to produce the content your company website needs runs counter to the true spirit of inbound marketing.
I like to say that your content represents the digital soul of your business — the way customers get to know who you are and what you do. Allowing someone else to create something so important can be a dangerous prospect.

Imagine you had someone come up to you and say, "Why should I work with you?"
Would you rather them talk to you — or to someone who doesn't really know your business or your industry?
You put your blood, sweat, and tears into your company. You know every inch of your industry.
Don't you want to be the one answering that question?
I hear so many people complaining that their content is soulless — that it has no personality.
Well, there's a reason for this: it's because someone else is speaking for you, and speaking for your business.
If you outsource content, it's almost guaranteed to be bland because the individual writing it won't have anything new to say. They likely don't know an industry the way a true insider would. They might be going off of generic research. They won't have the insight or experience to take risks or share a new perspective.
It's difficult for an agency or freelance writer to access the insights of actual experts within the company. Accordingly, the content they produce is not going to stand out, and is unlikely to represent a business with passion and precision.
Furthermore, many agencies are only producing three or four articles per month for their clients.
Content creation is not something for you to just dip your toes in the water.
You have to go all in.
When you do, you can get astounding results, presuming you have the right people on board.
You need to own the process. You do that by insourcing, or owning your content creation in-house.
Reason No. 3: Outsourcing only seems cheaper
Assuming you're following the They Ask, You Answer methodology, you need to produce an average of three pieces of content per week to answer your buyers questions on a regular, consistent basis and appease search engines.
That's about 150 pieces of written content per year.
If someone were going to outsource this, let's say they plan on paying $250 per piece. That ends up costing $37,500 for the year.
I know what you're think — Isn't that cheaper than hiring a content manager, whose salary would be more than $40,000?
The answer is no — and here's why.
Beyond the actual writing involved in content creation, you have to think about some of the other details.
Someone needs to determine the topics. Someone needs to prepare those 150 pieces of content for publishing. Someone has to add the images, optimize each one for search, promote them in social posts, and do everything in between.
If you asked a freelancer to do this, could they?
If you asked your agency to do all of this, would they charge more?
The beauty of insourcing your content is this: not only is it easier to dictate your own best practices, but an internal writer can do a lot of other things for you as well.

They could run social media campaigns, edit posts written by other team members, and interview leaders and subject-matter experts — all while forming deeper relationships with your team.
Reason No. 4: An in-house team will truly know your business
It can be hard to wrangle busy subject-matter experts.
The only way to do this is to have someone who's organized enough to constantly stay on top of them to coach them through content creation and/or schedule meetings and turn those meetings into content.
Universally, a subject-matter expert is likely going to be more receptive if that person is a team member — someone they know and are comfortable with.
In order to get the most out of these experts, in order to nudge team members to produce their best work, a writer needs to build rapport with the entire company.
They must navigate the different needs and styles of Executive A and Subject Expert B, who might have very different personalities.
Is there a way for an outsourced writer to do this well? Yes, but here's what has to happen:
Outside writers would have to essentially embed themselves in your company.
They would have to get to know your people and build relationships. They would have to become familiar with your product or service, your processes, your methodology, your technology. In other words, they would basically have to become an employee.
If you work with an outside agency, you will likely pay more and get less than if the writer were a direct employee.
Reason No 5: You can control your own destiny
If you're a company of 100 or 200 employees, you can probably imagine absorbing another salary into your expenses, but what if you are a company of 10 or 20 employees?

I would argue hiring a content manager is even more crucial for a very small business.
Think about this: Most entrepreneurs got into business because they like to control their own destiny, and if they're successful, they're doing it well.
If you have a writer on staff, CEOs don't have to try to schedule time on some agency's calendar to create content. They can walk across the office, or shoot a quick message to have a conversation with a writer who is always there for the team — and they're not paying extra for each meeting.
The content manager is there to help build the brand, spread awareness, and establish the company as a leader in its space. They can encourage all team members to produce content around each area of expertise.
This is why individual brands and companies grow much more quickly when they insource content.
Reason No. 6: Content creation is a long-term journey
Content creation is not something you do for a few months then stop. It is a continual practice. The traditional agency-client model for content creation doesn't account for this.
Think about it.
Unless you're planning to work with the agency forever, you're assuming that your content creation efforts can be finished by the time your contract ends.
There are always going to be more articles to write. You're always going to have new things to say. You're always going to be getting new questions. There are always going to be new technologies and new subjects that come up in every single industry. On top of this, platforms and channels may change.
A good in-house content manager will stay on top of these developments and make adjustments to position your business to stay relevant, topical, and ahead of the curve.
And over time, as your team creates content, you will build a systematic and organized library of the collective knowledge of your company.
How to win with inbound marketing
The bottom line is this: the traditional agency-client relationship isn't set up to produce the quality and quantity of content you need to win business.
The cheaper, smarter, more genuine, and more effective approach is to bring your content creation in house and own the process.
Hire a full-time writer to handle the bulk of the work. This should be someone who can learn your industry, build rapport within your team, and organize and strategize what's being produced and published.
What's more, ask your team members to write content as well. That way, they share their expertise, address customer questions head-on, and truly get to know what they're selling.
These unique voices are crucial to standing out — and accurately broadcasting your business.
To learn more about bringing your content marketing in-house, set up a call with one of our advisors who can walk you through the process.

With our coaching and training, you'll finally get the support you need to grow your business online and generate more revenue while increasing your traffic, leads, and sales.
Free Assessment:
How does your sales & marketing measure up?
Take this free, 5-minute assessment and learn what you can start doing today to boost traffic, leads, and sales.