What Do Content Managers Do? (8 Duties of a Rockstar Content Manager)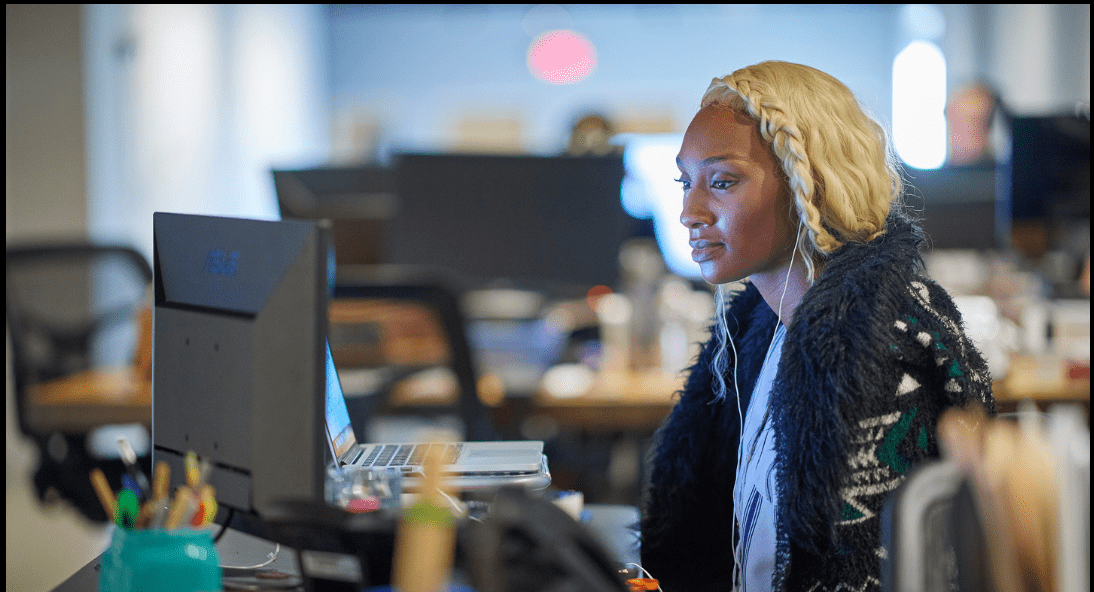 If you're considering doing inbound marketing in-house, you've probably heard all about the benefits of insourcing your content marketing vs outsourcing — and understand the importance of hiring a content manager.
But what exactly does a content manager do?
At the risk of using one of my awful dad jokes by responding with, "they manage content" and have you seek out my wife to tell her, "Kevin's trying to be funny again and won't tell me what a content manager does," I'll instead give you the straighter, less knee-slapping, answer.
Here at IMPACT, we've seen the incredible results an in-house content marketing team can have when compared to outsourcing your content. But none of those results would have been possible if there wasn't a central, dedicated person to organize, standardize, and prioritize all the content.
And as you might have guessed, this person is the content manager.
🔎 Related: Content manager job description template for all industries
The content manager role is the most key position in ensuring your content marketing efforts are successful. And as such, there's a number of tasks they'll be responsible for.
So let's go over the eight duties of a rockstar content manager:
1. Work Closely with Sales and Leadership
One of the most important aspects of the content manager position is the relationship with sales, leadership, and any customer-facing employee.
The content manager is only successful if they're able to bridge the gap between the marketing department and other departments in the organization. This is especially true of having a close working relationship with the sales team.
It can't be said enough: nobody knows the customers better than the sales team.
It's the job of the content manager to learn as much as possible about the problems, struggles, and most common questions customers have so the company can produce valuable content for prospects.
Without these relationships, the other duties listed below will always fall short.
To give your content manager a head start, here are the 5 Questions Marketing Should Ask Sales.
2. Plan Your Editorial Calendar
What kinds of content is your company going to produce? What blog article topics will you be covering? On what schedule can you expect drafts and revisions? What days do you plan to publish blog content, post social media notifications, or send emails?
All of these questions can be answered with a clear editorial calendar.
For smaller organizations, the content manager may be responsible for writing, editing, and publishing all of the content.
For larger organizations with a marketing team, the content manager acts as the central figure in charge of organizing all the content and keeping others adherent to deadlines.
3. Write & Edit Blog Articles
Even if you have multiple writers for your website, the content manager often produces a lot of the blog content themselves.
It's imperative that their strongest skillsets are writing and editing.
A large chunk of the content manager's time is spent researching, writing, and editing high-quality blog articles that address the most important questions your prospects are asking.
You need someone who understands your company's voice and how to connect with your audience.
Here's a couple of resources to help your content manager sharpen their writing skills:
How to Create a Content Style Guide
The Only Blogging Tips You'll Ever Need
17 Blog Topics Your Audience Wants You to Write
4. Create Premium Content
In addition to writing blog articles aimed at attracting new visitors to your website, you'll need some premium content to help convert those visitors into leads.
These downloadable pieces of content can be as simple as checklists, tip-sheets, and infographics, or longer, more detailed offerings like ebooks and whitepapers.
Getting a new visitor to come to your website in search of an answer to a specific question is great, but getting them to share information about themselves in exchange for a premium offer will help you get more leads into your funnel.
Here's a list of 8 types of lead magnets your content manager may want to explore to help you convert more leads.
5. Promote Content
When you publish new content to the web, it can take a lot of time for those pieces to start bringing in organic traffic. In fact, it can take several months to a year to get to the first page for your targeted keywords.
To help get eyes on the content earlier, you'll have to promote the content through various mediums as well.
Determining where your audience is will help you decide which social channels to promote your content on. If you've got an active Facebook community, Twitter followers, Instagram followers, or LinkedIn contacts, you'll want to promote your content on those channels.
It's never a best practice to use the same messaging across all the platforms, so your content manager will want to tailor posts with platform-specific language.
Content managers should also promote your content through email as well. Whenever you've got a new blog article or premium piece of content available, send emails to the people who are already subscribed to your notifications.
You can promote one piece at a time or do a daily, weekly, monthly, or quarterly email roundup of the most important pieces of content you've created since the last notification.
Your content manager should become an active member across various forums that have solid followings. Reddit can be a great place to find questions people have that you have answers to, but make sure the answer is more than just a link to the article and that your response to the query gives a more comprehensive answer.
Other great sources for getting eyes on your content are Quora and Help a Reporter Out.
6. Repurpose Content
Got a blog article that's doing really well in search and social media? Why not transform that piece of content into other mediums?
A great content manager will identify top performing pieces of content and repackage them into other formats.
A blog article could be a great subject for a video, podcast, or infographic.
A series of blog articles can be turned into an ebook.
Even a sentence or paragraph in an article can be turned into a tweet or meme.
Your content manager should always be looking for ways to reach new audiences by catering to their varied learning preferences.
Some people prefer reading long content. Others short.
Some want to watch content on YouTube. Others want to listen while driving or doing chores.
Knowing your audience's preferences will help you reach more people in the ways they appreciate.
7. Refreshing Existing Content
One mistake businesses often make with their content marketing is they solely focus on creating new content.
I'm sure if you look closely, there's a ton of articles a year or older that now have outdated information.
Rather than create a brand new article on that topic, your content manager should regularly review existing content and update it with the latest information and SEO best practices.
Here's an older article (recently updated), on How to Keep Your Content from Going Stale
8. Obsess Over Metrics
You want to know how efficiently your content marketing efforts are working, right?
Of course you do, and your content manager should be obsessed with tracking and measuring the performance of all of the content you've created, from a high-level view down to the granular.
Using tools like Google Analytics, HubSpot, Google Search Console, Google My Business, and SEMrush is essential for proper analysis and insight.
I'll just quickly run down some important metrics:
Traffic
Traffic sources
Traffic demographics
Returning visitors
Device types
Keyword growth
First page rankings
SERP Features
Page views
Time on page
Bounce rates
Social shares
Backlinks
Form submission rates
Contact list growth
Email sends
Email opens
Email clicks
MQLs
SQLs
Customers
Revenue
There are a ton of metrics to review, and your content manager should be familiar with and engrossed by all of them.
Final Thoughts
So what does a content manager do?
A better question would be, what does a content manager NOT do?
Your content manager is the embodiment of your content marketing. They're the person responsible for and obsessed with ensuring your business succeeds in the digital world.
If you haven't hired a content manager already, here's a guide on how to interview and hire the best content manager for your business.
Published on June 18, 2019