The Ultimate Content Historic Optimization Checklist for Digital Marketers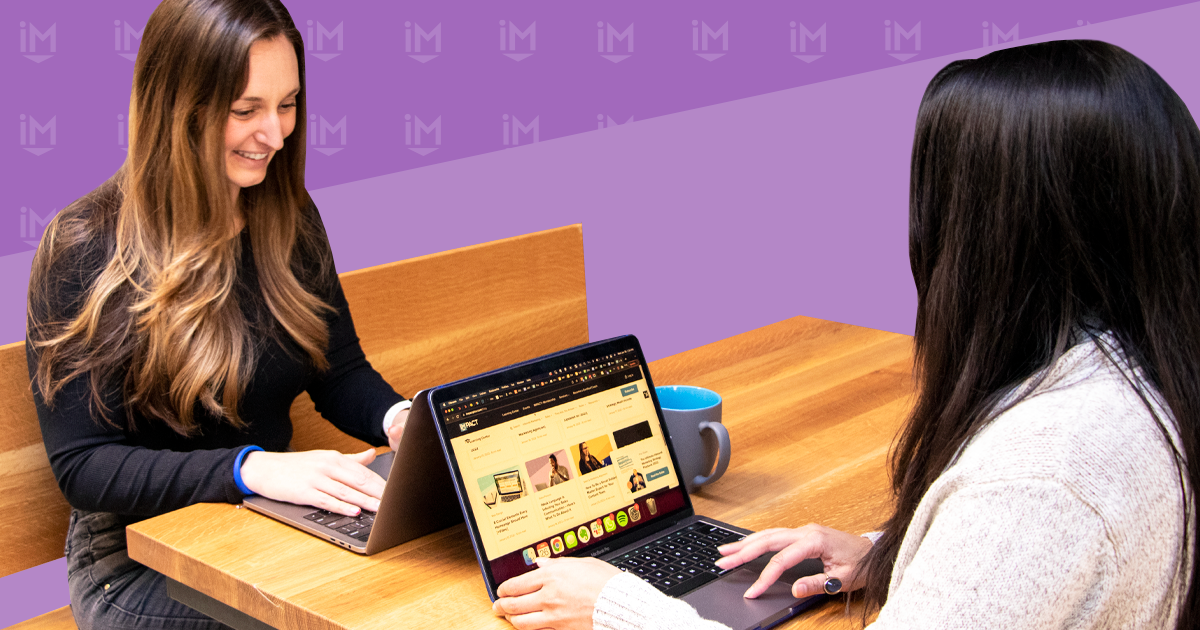 Content Historic Optimization Checklist
Refresh the title
Optimize for a featured snippet
Change your featured image
Make it more visual overall
Add a video
Revisit your structure
Revisit statistics
Make sure your sources and links are live
Add new relevant links
Update any examples
Revisit your call-to-action
Consider changing the publish date
Add an editor's note
Classic. Nostalgic. Timeless. Whatever word you choose to describe them, it's not uncommon for people to romanticize and think fondly of things from bygone eras.
Old is gold, as the adage goes, and in my nearly ten years in digital marketing, I can safely say the same reigns true for content marketing.
While content creation should never stop, it's common for businesses (IMPACT included) to find that it's actually content published months or even years prior that delivers the most organic traffic and often even leads and ultimately sales.
Noting this trend, it's only wise that teams invest in historic optimization or as HubSpot defines it simply, "optimizing your 'old' blog content so it's fresh, up-to-date, and has the ability to generate even more traffic and conversions than it already does."
Why should you historically optimize articles?
First off, if you're following They Ask, You Answer (which you should), you likely have published a lot of content that is evergreen.
In other words, many of the articles you have written are timeless topics (such as The Big 5 — cost and pricing, problems, comparisons, best-of lists, reviews) that potential buyers are consistently searching and you want to be there with the answers they're looking for.
Rather than being repeatedly publishing the same information in a slightly different shell, historically optimizing existing content will give you one high-quality resource for prospects to discover in search engines and for you to share rather than having them click around to a bunch of different sites and pages.
Older articles also typically perform well (rank higher in search engines and drive traffic) because they are already indexed and have existing authority and backlinks.
With so much on a modern digital marketer's to-do list, historic optimization can be a quick win to boosting or maintaining search rank for popular keywords, driving more traffic, and increasing conversions. So, use the work you've already done to your advantage.
But first, determine what articles you should be historically optimizing
Before you get to work, you need to determine which articles you should be focusing on. While, in a perfect world, all of our content would be constantly current and relevant, that's not realistic for most businesses, so we have to be strategic.
Identify your blog articles with the highest traffic, rank, and conversion rates and optimize them to see even better results.
In the six years that IMPACT has been historically optimizing articles, this has typically meant pieces falling into three main buckets:
High traffic articles (which we want to optimize for conversions)
High conversion articles (we want to drive more traffic to by improving their search rank)
High ranking articles (we want to maintain or even boost in search rank)
There are several tools available online to help you find these articles. HubSpot, Google Analytics, and Databox, for instance, can easily show your highest viewed and converting pieces, while BuzzSumo can show those with the most shares.
Note: My IMPACT colleague Justine Timoteo Thomas details how to do this in HubSpot in this article, while I did the same for Databox.
Once you have your list of articles to be optimized in hand, what exactly should you update? Follow the checklist below to get your article into ship shape.
The ultimate content historic optimization checklist for digital marketers
I think it's important to say what many of you may not want to hear — sometimes you do need to burn an article to the ground and start from scratch.
When IMPACT first started historically optimizing content, we had pieces that ranked #1 for popular keywords, drove tens of thousands of views a month, but were completely inaccurate and horribly written. So, we started with a blank page.
Those instances are rare now that historic optimization is a staple of our strategy, but if you're just getting started, be warned, you may come face-to-face with those ugly ghosts of content past.
In the list below, I have assumed that your articles are in fairly decent shape and just need some cleaning up, but even if you are starting fresh, read on. These tips can still improve the quality of a new piece.
1. Refresh the title
Are you optimizing your article for a new keyword? Are you making a listicle longer? Making a process shorter?
When historically optimizing your article, revisit your title to make sure that it reflects the updates you are making as well as appeals to your audience. This is one of the quickest and most visually effective ways to refresh your article.
🔎 Related: 7 secrets for writing your best blog headlines ever
2. Optimize your article for a featured snippet
If you're even remotely familiar with search engine optimization, you know the goal is usually to rank #1 on the SERP for a particular term. However, in recent years, an even more coveted position has emerged referred to as the "featured snippet."
🔎 Related: What Are Featured Snippets? (Definition)
A featured snippet or "rank zero" as we commonly call it, is, simply put, "...the short piece of content that Google pulls from web pages and puts into a box above the ranked web pages (but below the ads) in order to help answer the searcher's query faster and more effectively."

Example of a featured snippet IMPACT owns for "what is a revenue team?"
Appearing here puts you front-and-center of a search query, best positioning you to earn clicks and, in turn, traffic.
In fact, according to Search Engine Land, a top-ranking article in Google will on average get a 26% click-through rate, but when a featured snippet is present, that number drops to 19.6% with the featured snippet stealing around 8.6% of user clicks. So, if you can grab this piece of real estate, you should!
While the selection process for appearing in a featured snippet sometimes may seem random, there are ways to increase your odds of appearing here using schema markup and strategic formatting. This article from Ahrefs breaks down some essential tips and tricks.
Example of how IMPACT optimized our article for the featured snippet of "what is a revenue team?"
Bonus tip: As you're optimizing, look into other types of schema markup and how they can help improve your article and its search rank as well.
3. Change your featured image
Much like your title, changing your featured image is a quick and easy way to give your article an immediate visual makeover and catch user eyes.
On the subject of user eyes...
4. Make it more visual overall
Imagery, whether it be a photograph, GIF, chart, or graph, can not only help aid your messaging, but increase on-page time as they grab your reader's attention, and also present more opportunities to get found (i.e. image searches).
Furthermore, in 2017, OkDork found that the average #1 article has nine images so as you're updating your article, look for opportunities to add a visual aid.
Even more specifically...
5. Look for opportunities to add a video
Take a quick glance at any Instagram or Facebook feed and you'll see just how much the world craves visual content, but this behavior doesn't stop at social media.
Buyers crave visual content from business blogs as well, especially video, so seek out these opportunities. Adding video to your articles will not only drive home your messages with a medium audiences demand, but Forrester found 50 times more likely to get organic page ranks in Google than plain text results.
Here's an example of how IMPACT added a relevant video to the "What is a revenue team?" article we introduced you to earlier:
6. Revisit your structure
As you're giving your content a refresh, also ask yourself how you may be able to improve the structure to make it easier to digest or even skim. Adding headers, bulleted lists, bolding, etc. can really help guide a reader's eye and make the reading experience more enjoyable.
Furthermore, headers are one of the factors Google looks at when determining featured snippet content, while studies have shown that #1 ranking content has bulleted lists 78% of the time.
7. Revisit statistics
Great content is always supported by data or research, but in fast-changing industries (such as digital marketing), this information can change just as quickly.
When historically optimizing your content, review your statistical support to ensure that it is still accurate. If it's not, seek out the most up-to-date information.
On a related note…
8. Make sure your sources and links are still live
A powerful stat is only as good as its source. As you're updating your content, check your data sources and links to make sure they are still live. If they aren't, you'll want to find another trustworthy resource to cite these findings.
You'll also want to make sure your links in general are still working. Broken or dead links stop your buyer's journey with your content in its tracks and can also signal to Google that your content is of lower quality, ultimately hurting your rank.
9. Add new relevant links
Depending on how old the article you're updating is, you may have brand-spanking new related articles that you could link to.
Read with a critical eye and look for opportunities to sprinkle in new links, especially to your internal content. This will not only help give those pages some "link juice,"
10. Update any examples
If you've written an article that involves a lot of examples from outside sources (i.e. our articles on landing page examples), take a look at them to see if they are still relevant.
Ask yourself: Do these look dated? Are these still an accurate representation of what we want to illustrate? Are any images or examples broken?
If any are broken or no longer current, replace them. If some examples are no longer in use, but still valid, adjust the copy to reflect that.
11. Revisit your call-to-action
If the call-to-action attached to your article still the best next step for a reader to take? If not, slap a new one on there and make sure to sprinkle links to it higher up in the article as well.
Traffic is valuable, but traffic that converts is even more so, and making sure that the call-to-action on your content is as relevant as possible, is a quick way to optimize it for conversions.
12. Consider changing the publish date
If you end up making significant changes to your article, consider publishing it as new.
Doing this, once again, piques reader interests as a relevant and timely piece and, while changing the date alone will not improve your search ranks, when paired with new content, it can help give you a boost.
13. Add an editor's note
At IMPACT, we believe all businesses are in the business of trust, and a lot of that comes back to transparency.
You never want your audience to think you're trying to trick or mislead them, even if that is simply thinking a blog article is new, so we always suggest leaving an editor's note disclosing the fact that changes have been made to this article since it was originally published and perhaps even offering a brief description of what and why.

This note is especially appreciated if others linked to your original article as a resource.
Here is an example of an editor's note from a recent article IMPACT historically optimized
Everything old is new again
It may be a bit cliche to say these days, but don't work harder, work smarter.
Historic optimization can be one of the easiest ways to get even more traffic, leads, and sales out of your existing content, and if you make a habit out of it, it won't be much heavy lifting come time for the next update. Use these tips above to get started and breathe new life into your content in 2021.
Free Assessment:
How does your sales & marketing measure up?
Take this free, 5-minute assessment and learn what you can start doing today to boost traffic, leads, and sales.