6 can't-miss content marketing trends (updated for 2021)
Ramona Sukhraj also recommends this free guide: The Ultimate Inbound Marketing Strategy Playbook 2022.
Content marketing trends for 2021
Live chat and conversational marketing
Interactive content
Video in sales
Current events and advocacy
Inclusion and diversity
Education
Depending on the context, the word "trend" isn't always a good thing. Trends can be fleeting or insignificant, like the topics on Twitter or the latest in fast fashion.
But if I've learned anything in my decade of content marketing, it's that many of the things touted as "trendy" one day often become staples of our strategy the next.
Many thought blogging was a trend. Others said the same about social media. But looking at the power they both now hold in our marketing and daily lives, you can be sure they are eating their words.
Free Guide: The Ultimate Inbound Marketing Strategy Playbook 2022
So, don't let the snappy headline fool you.
The COVID-19 pandemic has created a marketing environment like nothing we've seen before. The six points I've outlined below may seem like trendy outliers of 2021, but tomorrow they could be the crutch of your content marketing strategy.
🎓 Free IMPACT+ course: Digital sales and marketing for today's modern buyer
1. Live chat and conversational marketing
Live-chat and conversational marketing are things we talked a lot about a few years ago to aid in marketing, sales and customer service, but then seemed to fizzle out.
With so many people confined to their homes and behind computer screens with the onset of COVID-19, however, these had a bit of a resurgence in 2020.
According to a study conducted at the Massachusetts Institute of Technology at the end of last year, "people who [were] forced to be isolated crave social interactions similar to the way a hungry person craves food."
People wanted to interact with other human beings, and that extended to their interactions with brands and businesses. So, they turned to online means.
In fact, a study by HubSpot about the impact of COVID-19 on businesses found that live-chat volume steadily increased from March to October 2020, and has been trending 90% above the benchmark since September.
Not only did live-chat and conversational marketing become essential to conducting business, with in-person interactions discouraged, but buyers wanted them. This was even more apparent as more users turned to live streaming on social media and conversation-focused network Clubhouse launched to see 10 million weekly active users as of April.
Clubhouse allows users to listen in on exclusive live broadcasts from different communities and thought leaders and participate in the discussion.
Consumers are clearly showing a strong preference for conversational marketing. So, what can you do?

Start exploring ways to enable conversations on your website and across social media. If you use HubSpot, take advantage of their free live-chat software that integrates seamlessly into your ecosystem and even records conversations in the CRM.
If you're not a HubSpot user, robust alternatives Drift and Facebook Messenger can also be incorporated into your website and offer chatbot functionality.
Regardless of the tool you use, start by placing your live chat on the pages where users are likely to have the most questions (i.e., a consultation page, pricing, etc.). This way, users can easily reach out when a question pops into their heads, or you can even initiate a chat, should they stay on the page for an extended period of time.
2. Interactive content
Like conversational content, interactive content is nothing new to marketers but really had a chance to shine during the pandemic.
As the name suggests, interactive content requires users to actively engage with the information before them. It goes beyond passively reading, watching, or listening, prompting users to complete an action or input information in order to get the full value out of a piece.
This may include quizzes, calculators, polls, or what we call a self-selection (or self-configuration) tool, which helps guide website visitors to the most relevant information for their needs.
🔎 Related: 7 killer website self-selection tool examples for businesses we adore [+ video]
What users get in return is a much more personalized experience and value unique to them. Take the Wix site builder, for example.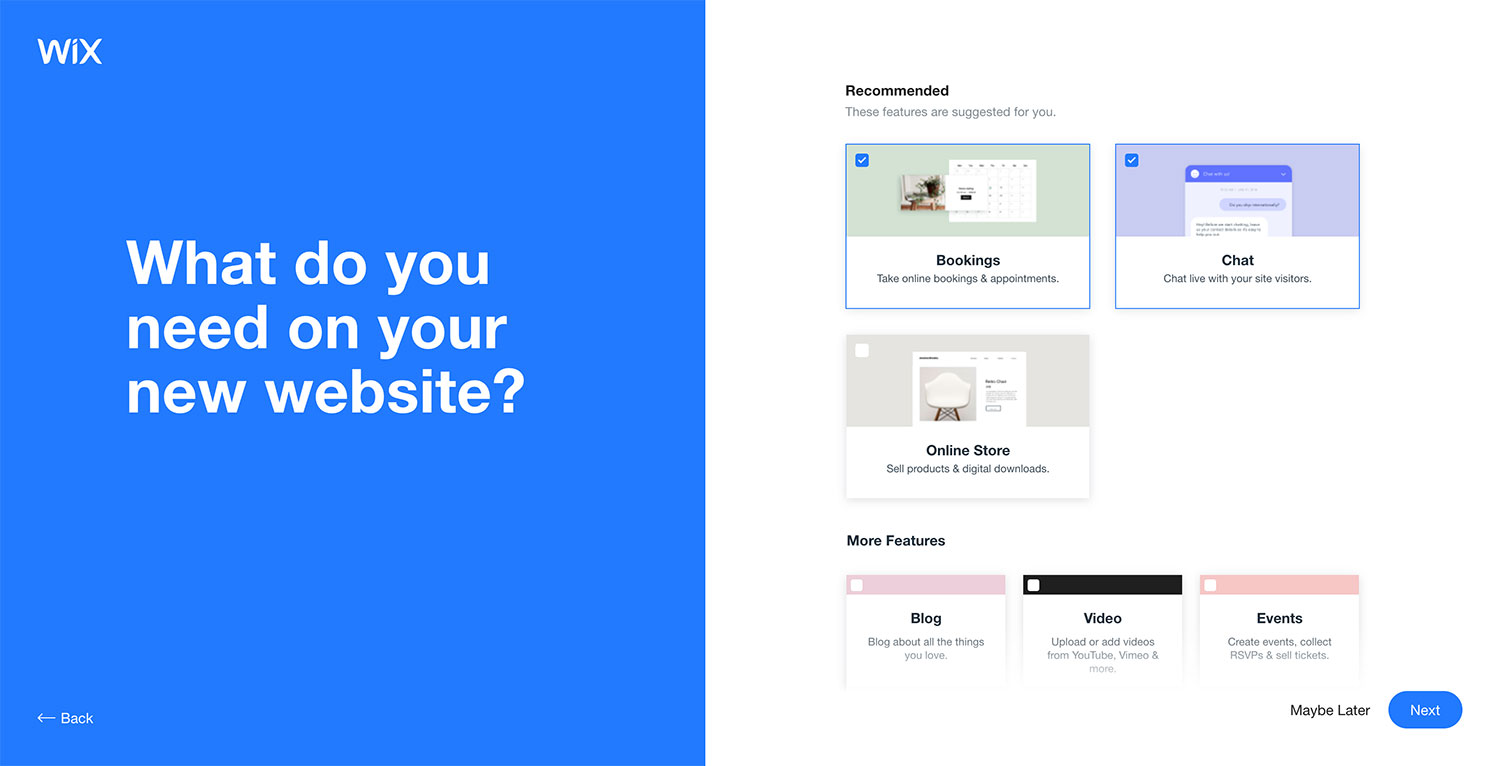 This tool (one we rave about) walks the user through the steps of building a website on its platform in a few simple steps, showing them how it works and getting them invested in the process.
It's no wonder a study by Demand Metric and Ion Interactive found that interactive content not only better educates prospective buyers, but also drives twice the conversions and social shares.
Tools such as Playbuzz and Qzzr have dozens of templates to help you start building interactive content that can be customized to your brand. Depending on which tool you use (or how it's built), the information gathered through your interactive content can also be saved in your contact database to be used for marketing and sales later on.
3. Incorporating video into sales
Social distancing has also pushed sales almost exclusively online. This, coupled with our increased need for human connection, means the stage has never been better set for video success than it is right now.
Video content has become an integral part of educating, nurturing and, ultimately, closing leads in the sales process. Unlike static written content, video, with its use of sound, motion and often human faces, is the next best thing to being with someone in the same room.
🎓 IMPACT+ course: Digital Communication Techniques for 1:1 Sales
You get to see the expressions and mannerisms of the person you're working with, and hear their voice. This helps build the camaraderie and the trust needed to feel comfortable making a purchase, even before you and a prospect have interacted.
At IMPACT, we suggest getting started with video content by creating what we call The Selling 7:
80% videos
Employee bio videos
Product/Service videos
Landing page videos
Cost videos
Social proof/testimonial videos
"Claims we make" videos
These videos address the most common objections and questions consumers tend to have when researching a purchase, and IMPACT partner and author Marcus Sheridan details them further in this video:
In addition to these seven videos, consider using personalized 1:1 videos in your prospecting and follow-up emails. IMPACT's Myriah Anderson offers a full breakdown of this and how to use video in sales, in general, in this free pillar.
🔎 Related Pillar: Ultimate Guide to Video for Sales
4. Current events and advocacy
Yes, times are rough. From health concerns to social and political unrest, there's no ignoring the many stresses facing the average consumer today — and your content marketing shouldn't, either.
Ignoring what's going on in your messaging or content can come off as insensitive and out of touch with your audience's greater needs. So, lean into the climate.
Pay attention to current events and how your product, service, or brand fits into them, and create content around this.
For example, when it comes to the COVID-19 pandemic, consider how the use of your product may change when someone is stuck at home. Think about how everything a buyer is experiencing (such as homeschooling, financial woes) may alter their buying behavior.
According to a recent study by Bain & Company, "during the COVID-19 pandemic, consumers across the global value services, products, people and institutions that:
reduce risks
provide some sense of safety and belonging"
So, although you may not want to go in for the hard sale, don't go silent, either.
Today, 81% of consumers say they must be able to trust the brand to do what's right, which includes taking action on social and global issues.
If certain social discussions are top-of-mind for your audience and suited to your brand, you may also want to weave those into your strategy. For instance, if you sell a product exclusively for women, don't ignore developments or concerns around women's rights. This could make your brand look disingenuous.
5. Inclusion and diversity
After all this talk about social causes, you may have seen this one coming, but even that aside, incorporating diversity and inclusion when it comes to your content marketing just makes good business sense.
Our audiences are changing. They are becoming more global and less homogeneous. As I shared in a previous article:
"Experts predict that by 2044, groups formerly seen as 'minorities' in the United States are going to collectively reach majority status.

"In other words, many groups that are currently underrepresented in marketing, advertising and the media in general will make up the majority of consumers; likely the majority of your consumers.

"What we call 'inclusive' and 'diverse' marketing today will simply be 'marketing' in a few short decades, and the brands that succeed will be the ones who learned to walk early on."
To start making your content marketing more inclusive and diverse, consider doing the following:
Update your stock photos and videos.
Add variety to your social proof.
Add audio and video to your content mix.
Invest in website accessibility.
Offer content and support in more than one language.
6. Education
The fact of the matter is, the current climate aside, many people may not be ready or equipped to buy from you right now — but that doesn't mean they won't be in the future.
Modern buyers don't want to be sold to; they want to work with brands who share their values and that they trust. They want to research their own purchases, gather as much information as possible, and make the best buying decision for themselves when they are good and ready.
The best way to make sure you are top-of-mind when that time comes is by educating them.
Create content thoroughly and honestly answer questions your buyers are asking and searching in Google. This can span a wide range, but a good place to start is with what They Ask, You Answer calls The Big 5:
Cost
Problems
Comparisons
"Bests"
Reviews
In our experience, these are the topic areas every buyer considers when making any purchase, and starting with them lays a strong foundation for being seen as a trusted resource and teacher in your space.
Embracing trends with benefits
The content marketing world is always changing. There's no predicting which trends will be here to stay and which bubbles will burst, but now is the time to start experimenting. Take the six trends mentioned above and slowly incorporate elements of them into your content marketing strategy.
Track their performance and, after a few months, you'll have solid data to help you determine which to ditch and which may deliver the benefits and results you're looking for.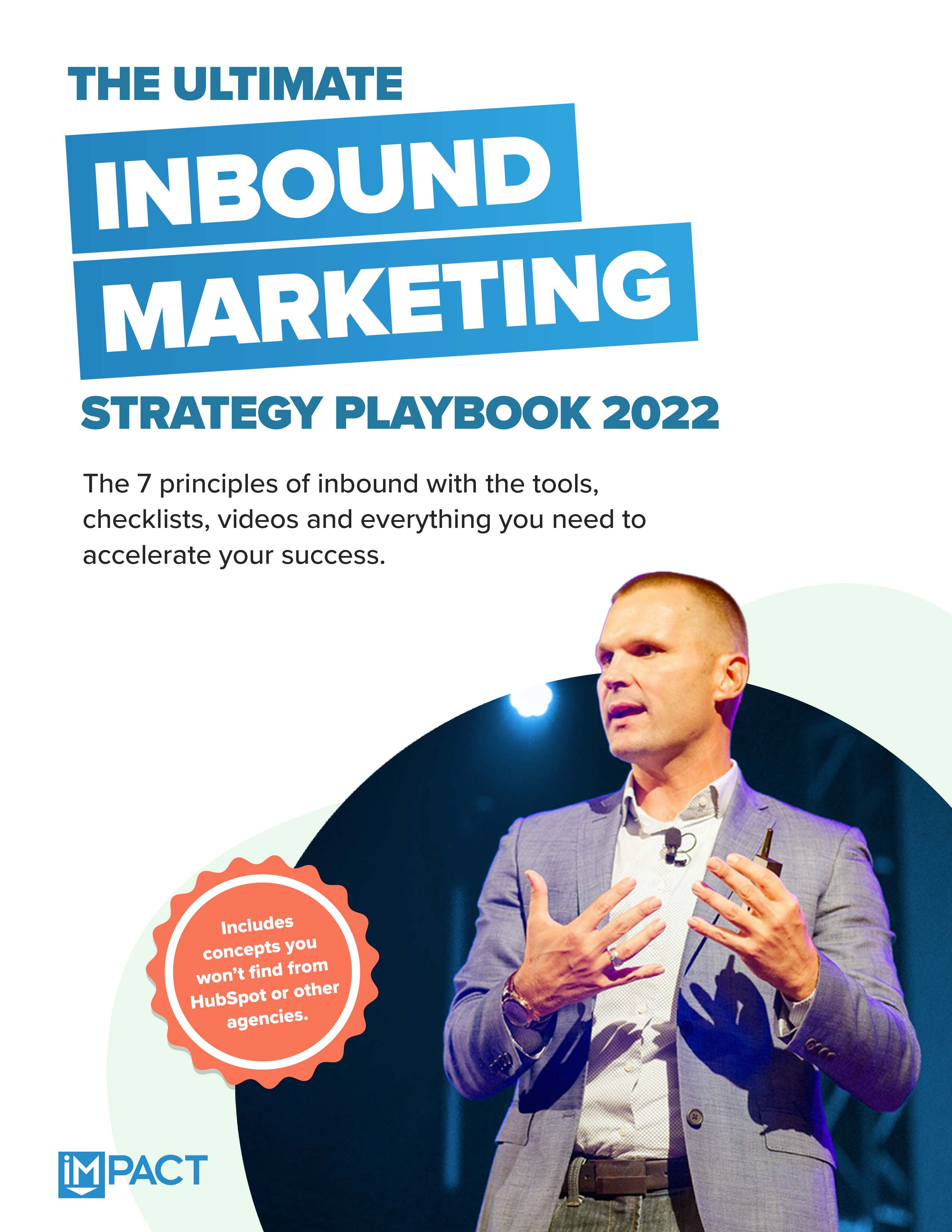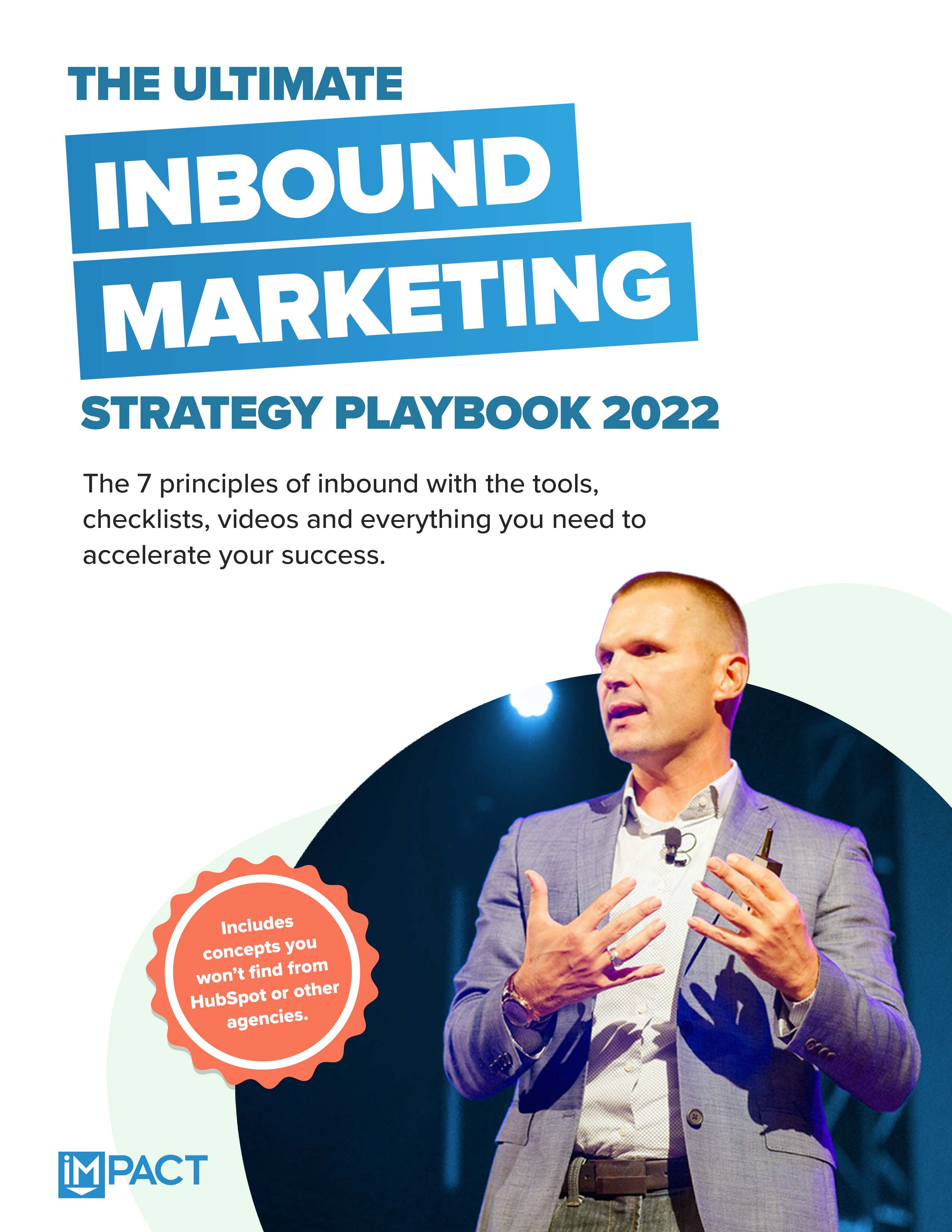 Free Guide:
The Ultimate Inbound Marketing Strategy Playbook 2022
Take your inbound strategy to the next level
Master the 7 principles of highly effective inbound marketing
Dramatically improve your inbound sales
Get more buy-in at your company
Published on May 13, 2021