7 Content Marketing Trends You Can't Ignore in 2023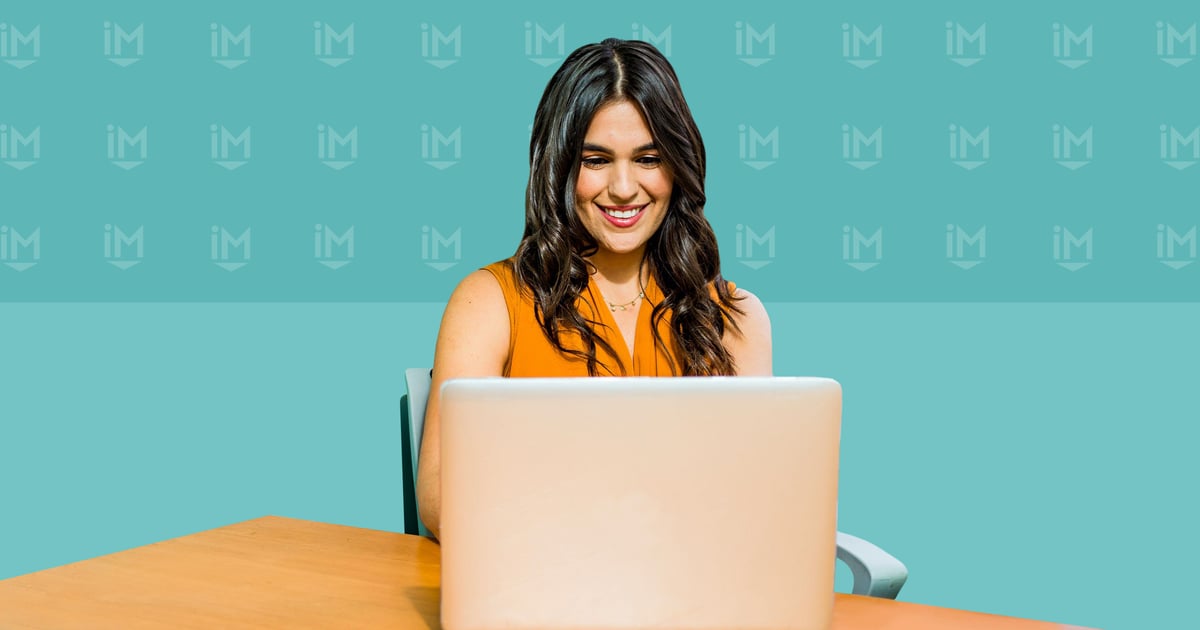 Content marketing trends for 2023
Optimizing for social media search
Short-form video
The influence of AI
Interactive/personalized content
Current events and advocacy
Inclusion and diversity
Helpfulness and education
Depending on the context, the word "trend" isn't always a good thing. Trends can be fleeting or insignificant, like topics on Twitter or the latest in fast fashion.
But if I've learned anything in my decade of content marketing, it's that many of the things touted as "trendy" one day often become staples of our strategy the next.
Many thought blogging was a trend. Others said the same about social media. Heck, even content marketing itself was once seen as a passing whim, but looking at the power these each now hold in our marketing and daily lives, you can be sure many are eating their words.
So, don't let the snappy headline fool you.
The points I've outlined below may seem like trendy outliers as we enter 2023, but tomorrow they could be the crutch of your content marketing strategy. Here's what you need to know today.
1. Optimizing for social media search
A few months ago, Google made waves sharing that about 40% of young people surveyed (aged 18-24 years old) use TikTok or Instagram instead of Google Maps or Google Search.
Forty percent.
This isn't to say that Google's dominance in the search space is a thing of the past, but it does show users, especially those in Gen Z, are being more deliberate about how and when they use it in conjunction with other platforms.
Explaining the shift away from Google, a young user shared with NBC News, "It's one thing to read about what to do in this area or how this product works, but it's another thing to see it" — and it makes sense.
You wouldn't go to the grocery store if you needed to buy a television or to a movie theater if you wanted medical advice.
It all comes back to search intent. Every digital platform has a different offering, a different language, and use case and people visit depending on what they're looking to find or do.
For instance, if you want to see how a product works or how to complete a task, it makes sense that one would go to a visual platform like TikTok or YouTube.
YouTube was a lifesaver when I was first learning to cook
If you're looking for a store nearby, you'll likely be more inclined to go to Google Maps where location is the primary search criteria.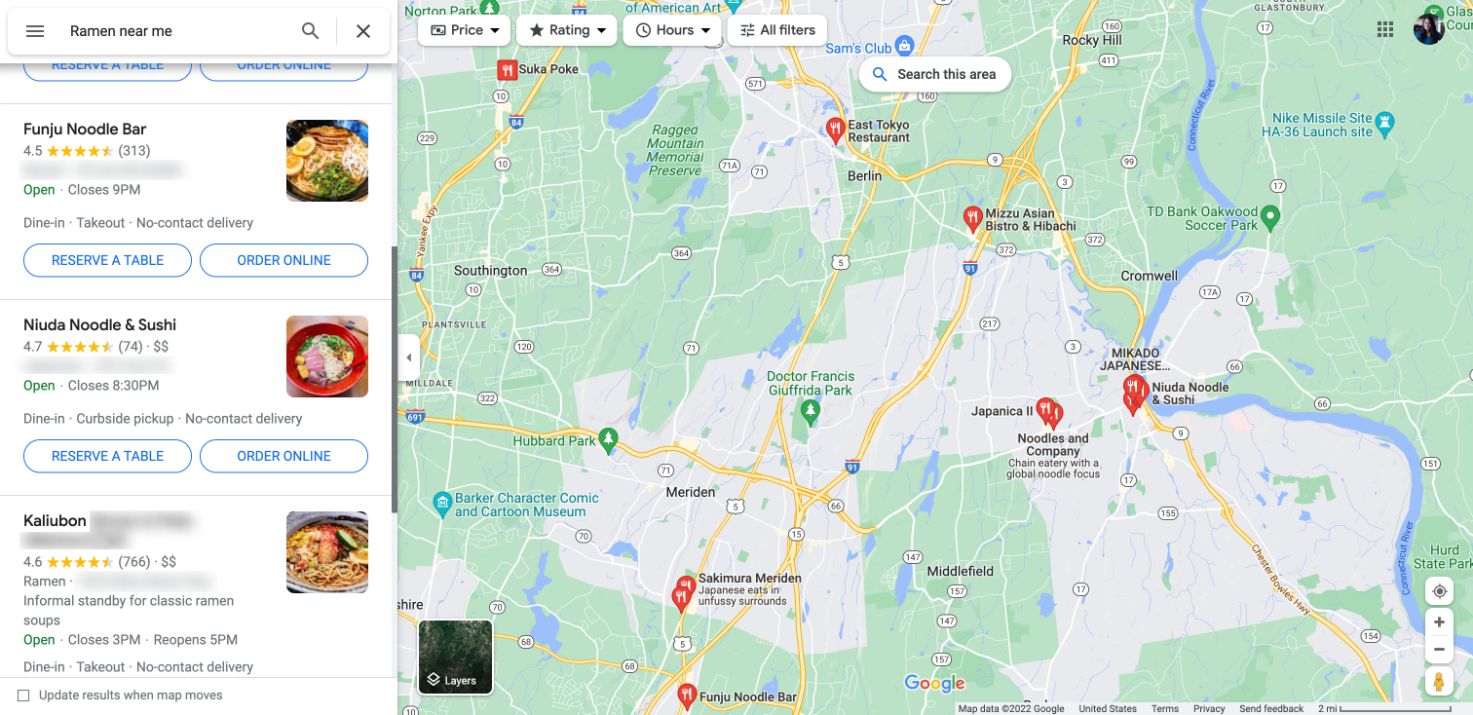 Google Maps results for "Ramen near me"
Want to go to a restaurant with a great ambiance and plating? Turn to Instagram or Yelp to see real examples of what they have to offer.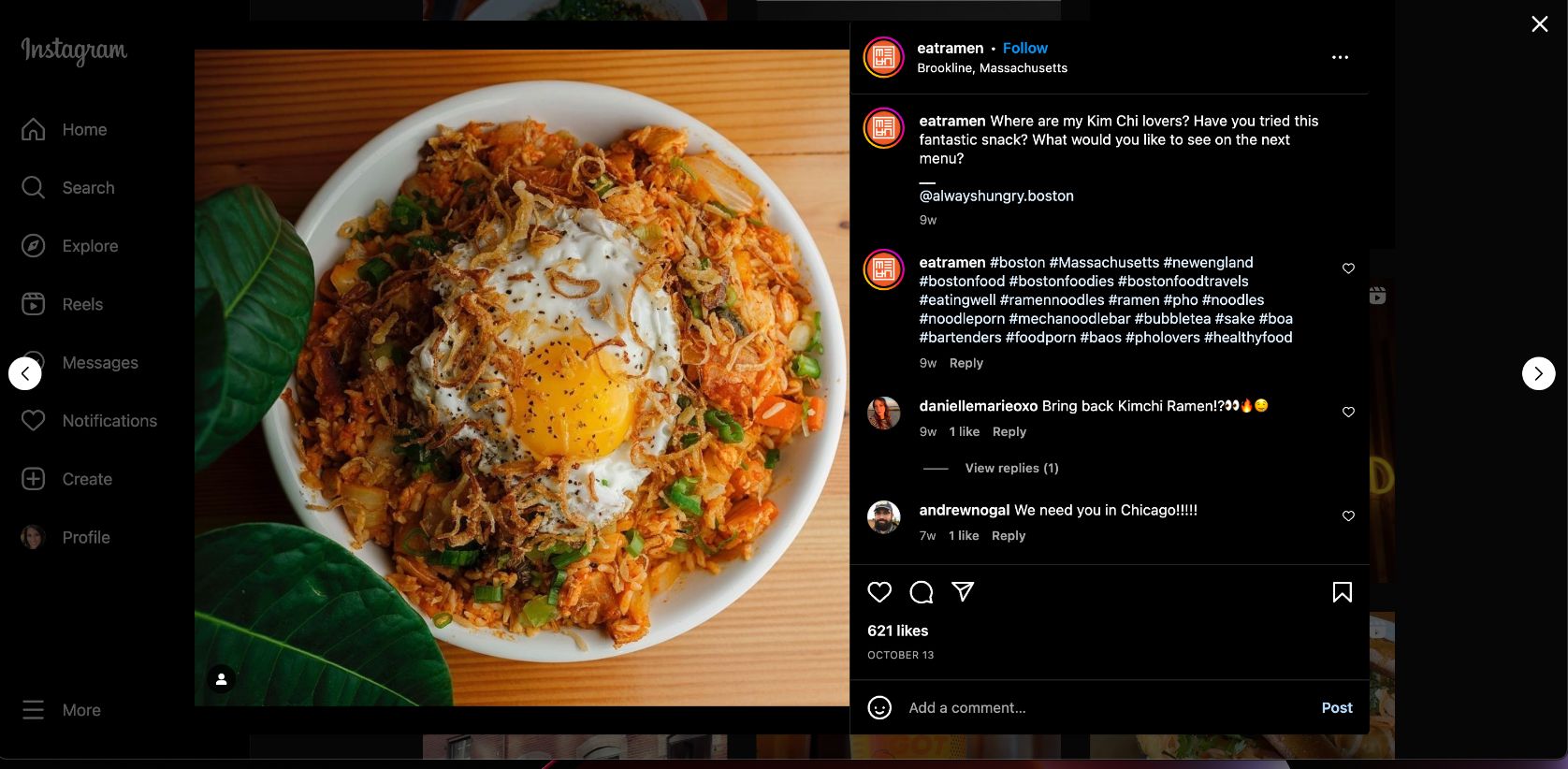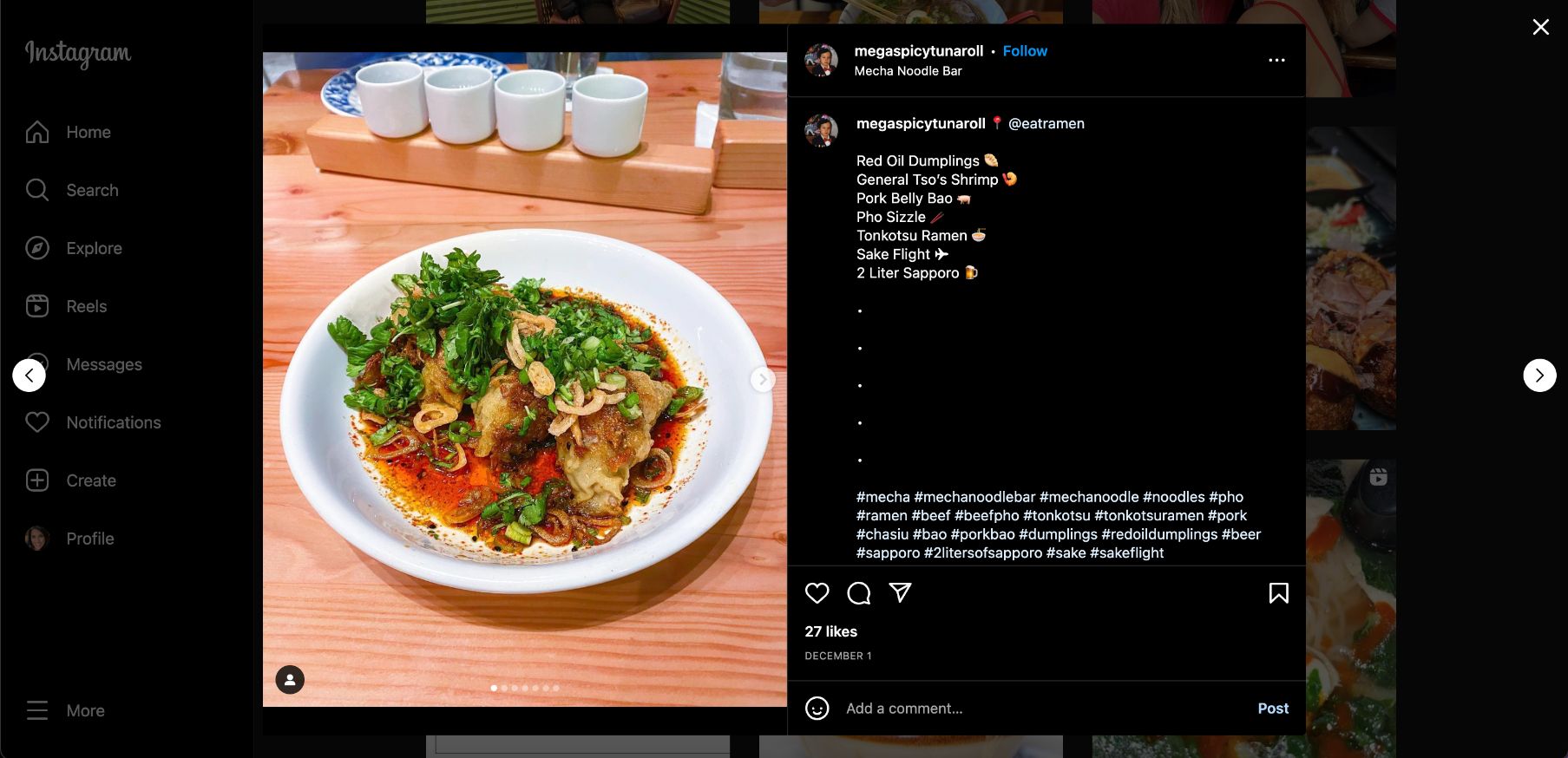 I regularly turn to Instagram photos to see what real plates look like at potential restaurants. Pro tip: Always check the tags and hashtags to see what real customers are served.
The point is, in 2023, marketers like you need to take a deeper look at the platforms where they have a presence and their audience is active.
Think about what customers will actually be looking for from you there and refine your content accordingly. Especially as younger buyers age into greater purchasing power, this understanding will prove essential.
2. Short-form video
Another trend you should be experimenting with is short-form video. (Generally this means videos 30 seconds to five minutes, but many are going as short as 10 seconds.)
Following in the popular footsteps of TikTok, several platforms have prioritized short-form vertical video mediums in the past year. Instagram leaned into Reels, while YouTube did the same with Shorts and with good reason.
Example of YouTube Short posted by IMPACT
Audience attention spans are short, more video is being watched on mobile, and, earlier this year, HubSpot found most marketers reported short-form video has the best ROI compared to all other media formats. Not to mention, short-form video is generally easier and faster to create thanks to its length and commonly lower production value.
Marketers should take note of this preference and start evaluating how they can incorporate it into their content strategy.
3. The influence of artificial intelligence (AI)
If you've spent any time on social media lately, you've likely seen a flood of AI-created avatars filling feeds.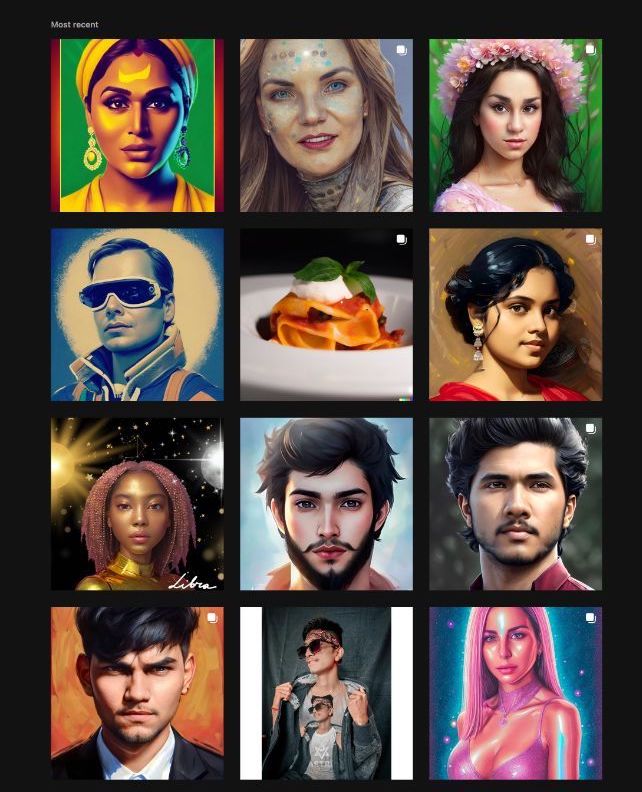 Instagram results for "#lensaai"
While the avatars are now steeped in controversy, the interest and popularity of them among consumers is undeniable.
In fact, according to Time, Lensa, a photo editing app which has been around since 2018 saw around 13.5 million worldwide installs in the first 12 days of December 2022 (more than 6x the number in November) after launching its "magic avatars." It also generated $29.3 million from users in the 12-day period.
On the other hand, options for marketers themselves to capitalize on AI to make their jobs easier) are on the rise as well. Some tools like ChatGPT or LEX promise to write emails, website copy, and even blog articles. Others claim to help you refine your strategy or simply troubleshoot issues.
Results from asking ChatGPT to "write me an article on content marketing trends"
While the effectiveness and quality varies and Google is taking a strong stance against it, the influence of artificial intelligence is clearly growing.
Content marketers would be wise to monitor these tools and strategize how they can use them in their day-to-day. Like marketing automation, AI can be used to aid and expedite many of our activities, but it certainly cannot replace the original thought and expertise of your team. Yet.
Oftentimes, the content is flawed. For instance, take this avatar Lensa made for me where I'm shown with six fingers holding an unidentifiable yellow object: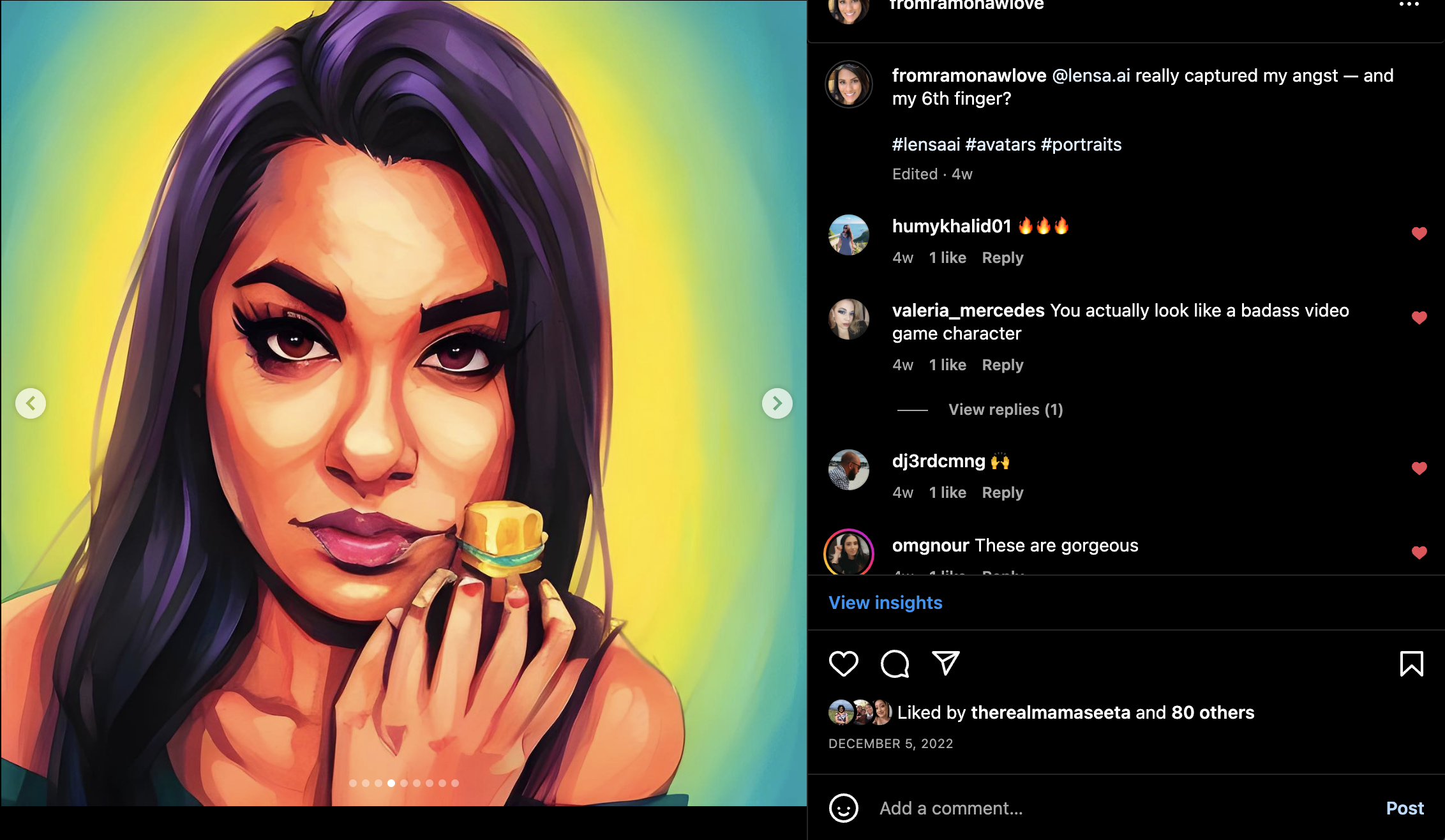 Cube of butter? Cheese? The world may never know.
AI-generated content is also often created using pre-existing data that is fed into it. In other words, finished products are arguably derivative (raising many flags about plagiarism) — but that doesn't mean it can't be helpful.
In 2023, use AI-generated content as inspiration to get ideas flowing or to even outline your pieces. While you shouldn't rely on these tools to do all your work for you, they can prove useful as jumping-off points when staring at a blank screen.
Furthermore, if you have the means, brainstorm how you may be able to create your own unique AI offering and pay attention to how others already are.
Getting started can be as easy as setting up a chatbot on your website using Drift or Olark or as complicated as Spotify Wrapped. Being able to capitalize on public interest will help you stay relevant and stay ahead of your competition.
4. Interactive/personalized content
As the name suggests, interactive content requires, well, interaction. It forces users to actively engage with the information before them.
It goes beyond passively reading, watching, or listening, prompting users to complete an action or input information in order to get the full value out of a piece.
This may include quizzes, calculators, polls, or what we call self-selection tools, which helps guide website visitors to the most relevant information for their needs.
🔎 Related: 7 killer website self-selection tool examples for businesses we adore [+ video]
What users get in return is a much more personalized experience and value unique to them. Take the Wix site builder, for example.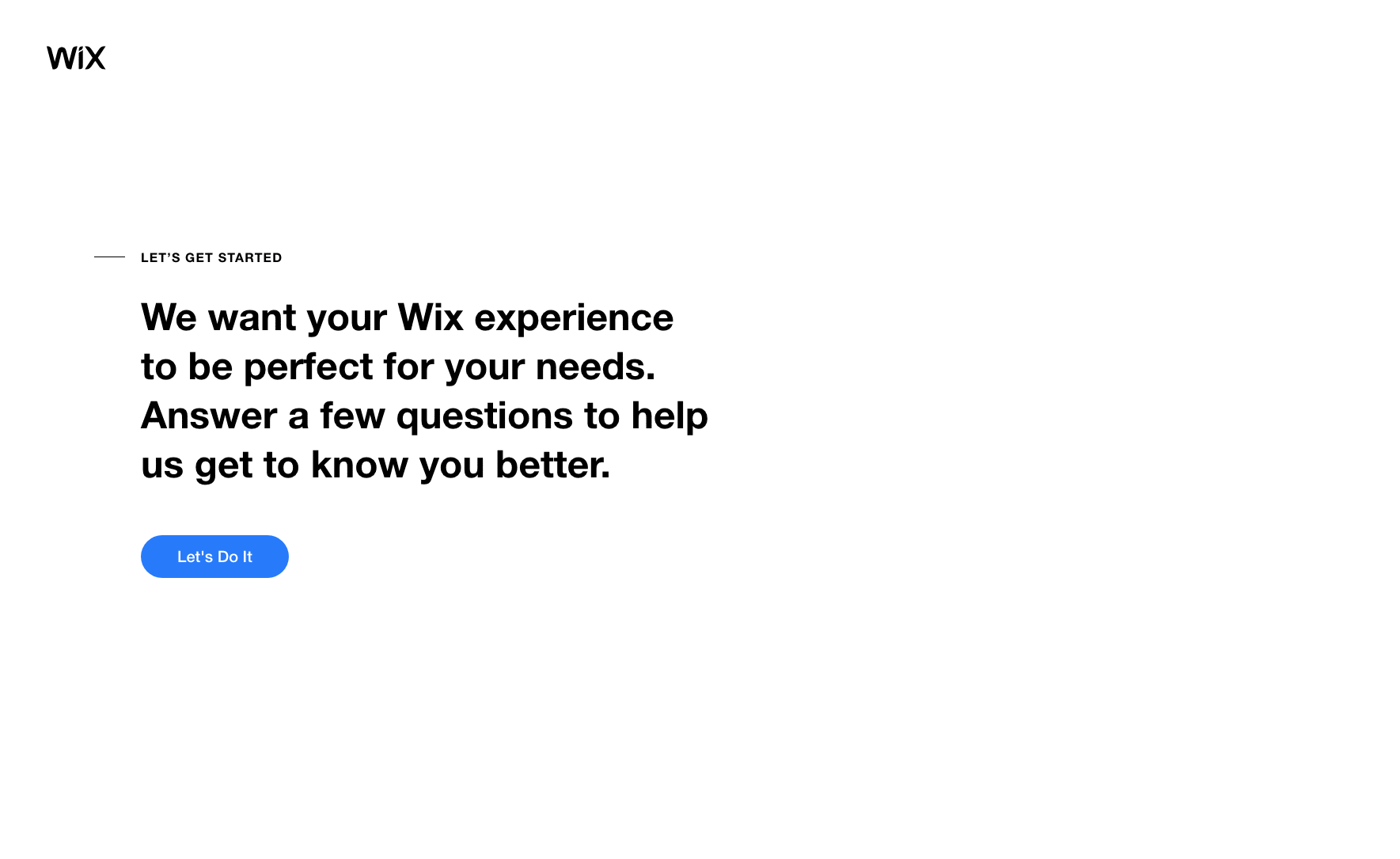 This tool (which we rave about) walks the user through the steps of building a website on its platform in a few simple steps, showing them how it works and getting them invested in the process.
Another example from beauty brand Il Makiage's claims to guide you to the perfect shade of their foundation (usually a very difficult task) based on your answers to a few multiple-choice questions.

It's no wonder a study by Demand Metric and Ion Interactive found that interactive content not only better educates prospective buyers, but also drives twice the conversions and social shares.
Tools such as Typeform, Playbuzz, and Riddle have dozens of templates to help you start building interactive content that can be customized to your brand.
Depending on which tool you use (or how it's built), the information gathered through your interactive content can also be saved in your contact database to be used for marketing and sales later on.
5. Current events and advocacy
From health concerns to social and political unrest, there's no ignoring the many stresses facing the average consumer today — and your content marketing shouldn't, either.
Ignoring what's going on in your messaging or content can come off as insensitive and out of touch with your audience's greater needs.
Plus, 81% of consumers say they must be able to trust brands to do what's right, which includes taking action on social and global issues.
Although you may not want to go in for the hard stance, don't go silent, either.
Pay attention to current events and how your product, service, or brand fits into them. Create content around how your offering can help or how it may have to adapt.
Think about how everything a buyer is experiencing (such as remote work or financial woes) may alter their buying behavior.
Perhaps even consider partnering with a related charity or nonprofit.
If certain social discussions are top-of-mind for your audience and suited to your brand, you may also want to weave those into your strategy.
For instance, if you sell a product exclusively for women, don't ignore developments or concerns around women's rights. This could make your brand look disingenuous.
The point is: be human. Don't let your financial goals make you lose sight of your consumer's deeper concerns as an individual.
6. Inclusion and diversity
Incorporating diversity and inclusion when it comes to your content marketing just makes good business sense.
Our audiences are changing. They are becoming more global and less homogeneous. In fact, experts predict that by 2044, groups formerly seen as "minorities" in the United States are going to collectively reach majority status.
This means many groups that are currently underrepresented in marketing, advertising, and the media in general will make up the majority of consumers; likely the majority of your consumers.
To start making your content marketing more inclusive and diverse, consider doing the following:
Update your stock photos and videos.
Add variety to your social proof.
Add audio and video to your content mix.
Invest in website accessibility.
Offer content and support in more than one language.
Not only will acting today future-proof your marketing, but Facebook Advertising found 64% of audiences in the US, UK, and Brazil said they would like to see more diversity today. In fact, most (71%) expect brands to promote diversity and inclusion in their online advertising.
7. Helpfulness and education
Google recently released what it called the "helpful content update," urging creators to once again, focus on people-first content.
And this is nothing new.
The search giant has always maintained its primary goal is to deliver the best answers to users in the quickest and easiest way and has doubled down on that with things like featured snippets and better algorithm updates.
But this latest update is a reminder to marketers that both consumers and search engines are putting more emphasis on the helpfulness of content.
Modern buyers don't want to be sold to; they want to work with brands who share their values and that they trust.
They want to research their own purchases, gather as much information as possible, and make the best buying decision for themselves when they are good and ready.
The best way to make sure you are top-of-mind when that time comes is by educating them.
Google suggests:
"People-first content creators focus first on creating satisfying content, while also utilizing SEO best practices to bring searchers additional value. Answering yes to the questions below means you're probably on the right track with a people-first approach:

Do you have an existing or intended audience for your business or site that would find the content useful if they came directly to you?
Does your content clearly demonstrate first-hand expertise and a depth of knowledge (for example, expertise that comes from having actually used a product or service, or visiting a place)?
Does your site have a primary purpose or focus?
After reading your content, will someone leave feeling they've learned enough about a topic to help achieve their goal?
After reading your content, will someone leave feeling they've learned enough about a topic to help achieve their goal?
Will someone reading your content leave feeling like they've had a satisfying experience?"
To get even more granular, create content that thoroughly and honestly answers questions your buyers are asking and searching in Google.
This can span a wide range, but a good place to start is with what we call The Big 5:
Costs: How much your solution costs (factors, considerations, what defines value, etc.).
Problems: The negatives about, or issues with, your solution (that buyers tend to ask about).
Comparisons: How your product or solution compares to similar products or solutions.
Reviews: Honest and unbiased opinions and observations about your product, solution, etc.
Best: What the best solution available is.
In our experience, these are the topic areas every buyer considers when making any purchase and naturally lend themselves to the short-form video and interactive mediums we've already discussed.
Starting with them, hand-in-hand with some of the other trends, lays a strong foundation for being seen as a trusted resource and teacher in your space by buyers and as a helpful resource by Google.
Embracing trends with benefits
The content marketing world is always changing. There's no predicting which trends will be here to stay and which bubbles will burst, but now is the time to start experimenting.
Take the seven trends mentioned above and slowly incorporate elements of them into your content marketing strategy.
Track their performance and, after a few months, you'll have solid data to help you determine which to ditch and which may deliver the benefits and results you're looking for.
Free Assessment:
How does your inbound marketing measure up?
Take this free, 5-minute assessment and learn what you can start doing today to boost traffic, leads, and sales.
Get Started
Free Assessment:
How does your inbound marketing measure up?
Take this free, 5-minute assessment and learn what you can start doing today to boost traffic, leads, and sales.
Published on January 2, 2023