What are self-service tools and why do you need them on your website?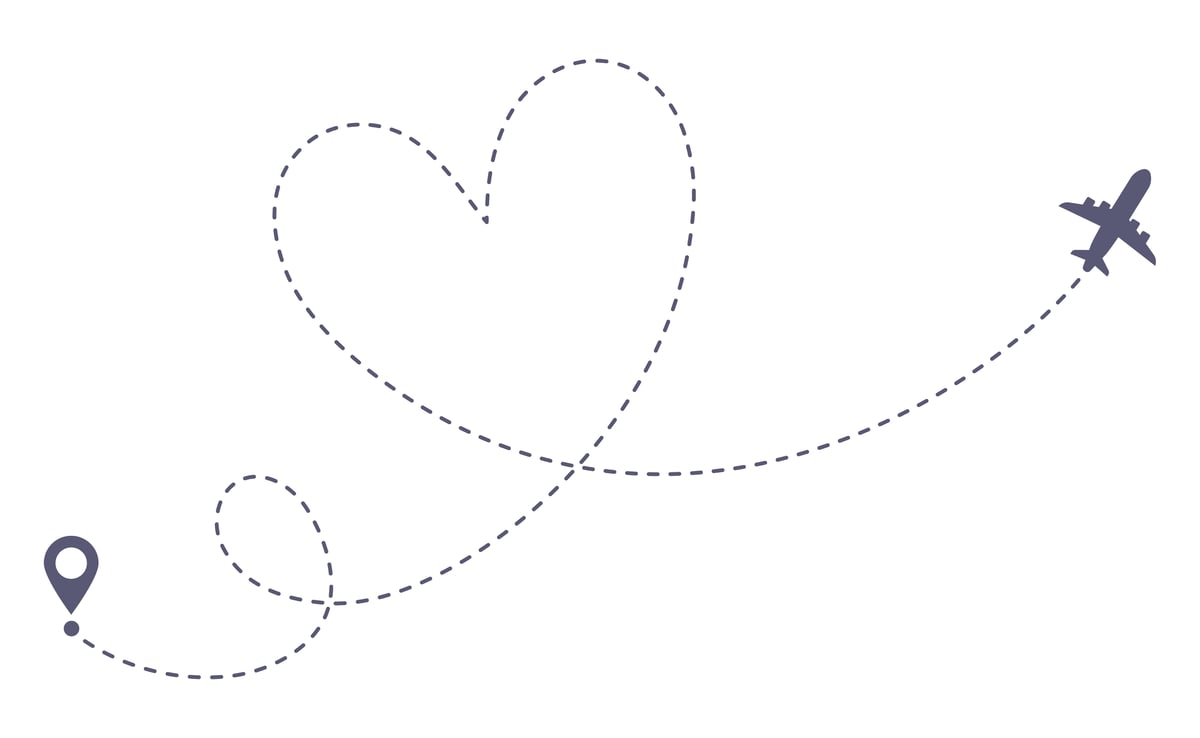 As marketers, sometimes we can benefit from taking off our marketing hats and thinking like buyers.
Think back to the last purchase you made as we walk through this example and note how you approached the the buying process.
I've recently hit an age, and lack-of-sleep (I have a 5-month-old baby) level, where I finally had to admit to myself that I need eye cream.
Yep, it happened.
I have wrinkles, mostly laugh lines (thank goodness), and morning visits to the mirror had me seeing some dark circles under these eyes for the first time.
So I finally stopped fighting the idea and decided it was time to invest in some products to try and turn the clock backward.
🔎 Related: The Ultimate Guide to Website Strategy for Businesses
How did I dive in and approach the research process and ultimate purchase of the right product?
I did a lot of reading. I read quite a few best-of lists, scoured reviews on Amazon and compared price ranges on easily 20 different products.
What exactly was I doing with this research process?
I was trying to take my specific needs and requirements and match them up to the right product for me. That's it.
So, how many places did I visit in this endeavor? Let's review:
I read about four different "best of" lists to find out what was out there.
I visited about 10 different brand websites to read the product information for the products they sold.
I viewed about 5 different Amazon product pages to read reviews and compare prices.
I finally settled on the final product and purchased.
This is the amount of effort many people regularly put forward for purchases as small as eye cream (although I learned that some eye creams out there could never be considered a "small" purchase at hundreds of dollars a bottle).
You know what would have made this process a heck of a lot quicker and easier for me as a buyer? If someone had just asked me a series of questions to see what I cared about and needed from an eye cream and then provided me with a list of the products that would be the best fit for me.
What is a self-service tool?
Self-service (sometimes called self-configuration or self-selection) tools are a general term to cover a wide variety of methods for creating a custom experience for users on your website. Think of anything that first asks your users a few questions in order to provide them with an experience that meets their unique needs or provides content that speaks to their specific situation.
It's a simple as that!
There are tons of forms these tools can take, from the very simple to the incredibly complex. Depending upon the value you provide, and the resulting experience, some of the more complex tools may be well worth the investment.
But don't be fooled into believing that the only way you can provide a unique experience for your users is to spend hundreds of thousands of dollars building an incredibly sophisticated and involved tool. There are plenty of very simple ways to provide this type of experience as well.
Why are self-service tools important?
Put very simply, these tools are important for three reasons:
People straight up expect customization today.
Friction in the buying process is no longer tolerated.
People are willing to invest more when you provide them with an experience.
self-service tools are the best way to offer all three of these to your website visitors and convert them into your next paying customer or happy subscriber.
People expect customization
The last time you logged into Amazon, or spoke to Alexa, how did it greet you?
Probably by name. And probably with some recommendations of things you would like that were spot on.
The last time you cued up Spotify to listen to some tunes, did you hear music that you absolutely loved?
You bet.
That's because, as consumers, we no longer have time for "generic" experiences that are the same for every single person that chooses to partake in them. Instead, we expect custom experiences that give us exactly what we want, when we want it.
When everything is customized, how can you possibly stand out if you provide a one-size-fits all experience to your customers? You can't.
People hate friction in the buying process
The last time you traveled, how did you get from the airport to your hotel? Or from your hotel to the restaurant where you ate?
I'm willing to bet good money that more than half the people reading this used a service like Uber or Lyft.
Why did you use this service?
Well that is easy. With the click of a button on my phone, I can summon a ride directly to my current location and pre-notify the driver of my final destination.
When my personal chauffeur arrives, I don't even have to speak to them if I don't want to. I can slip into the back seat and sit quietly as they drive to the destination they already have keyed in on their GPS. My credit card will be automatically charged the second I arrive and hop out of the vehicle.
I don't have to do anything but push a button on my phone. And all this just magically happens.
In a world like this, where friction for almost every experience has become non-existent, how likely are buyers to tolerate it when they are trying to spend their money?
Not only are they unlikely to tolerate friction, they will straight up reject the idea of it.
People invest in experiences
Let's take a look at wine for example. We'll follow the exact same bottle of wine through a couple of different places and see how much it is worth to those who are buying it.
Our first stop is the grocery store. Said bottle of wine sits on the shelf, ready to buy and take home for a mere $20.
Let's take that same bottle of wine and put it on the menu at a nice restaurant. Now you can get a glass of that very same wine for $8, or a whole bottle for around $30.
Now, let's take that exact same bottle of wine and package it up with a hot air balloon ride, some wine and crackers, and hot date. Bam, it is now easily worth $60.
How on earth does this happen?
Each increase in price represents an improvement in the experience the consumer has while drinking it. And boy, are we willing to pay a premium for a great experience.
How can I use them on my website?
Ok, "All of this is great," you say. Now how do you create one of these wonderful things?
The most important thing you can do is create a custom experience for your audience or ask them a few questions to direct them to the right answers for them immediately.
There are four main categories that self-service tools commonly fall into. We've provided you some great examples for inspiration in each of the categories below.
Self identification or qualification
These kind of self-service tools help the user figure out what products or services might be the best fit for their needs. (Bonus points: they make your sales team super happy too!)
With this kind of tool, you should aim to ask your visitor a few questions that can help get to the root of their needs and then present them with some recommendations or direct them to the kinds of services that are the right fit for their needs.
A great example comes from our good friends over at Sydcon. As custom software developers, they can pretty much do anything. So qualifying needs or helping visitors self identify with a specific type of solution they can offer proved to be incredibly difficult.
This self-service tool helps users self qualify and identify with the specific problem set they have.
Pricing or ROI calculators
Another very common use case for self-service tools is to provide visitors with custom pricing or a specific dollar amount they can expect to see for ROI based on their unique situation.
This allows users to truly understand the cost or the value of the product or service you offer, and makes it very real for them in a way that just saying "we'll provide ROI" does not.
There are simple ways you can include calculations on your pricing page, like this example from Moltin, who's pricing scales with your business' revenue.
PlanGrid has a fabulous example of a simple ROI tool that allows visitors to see exactly how much they could save with the product. Now that is a great incentive to buy!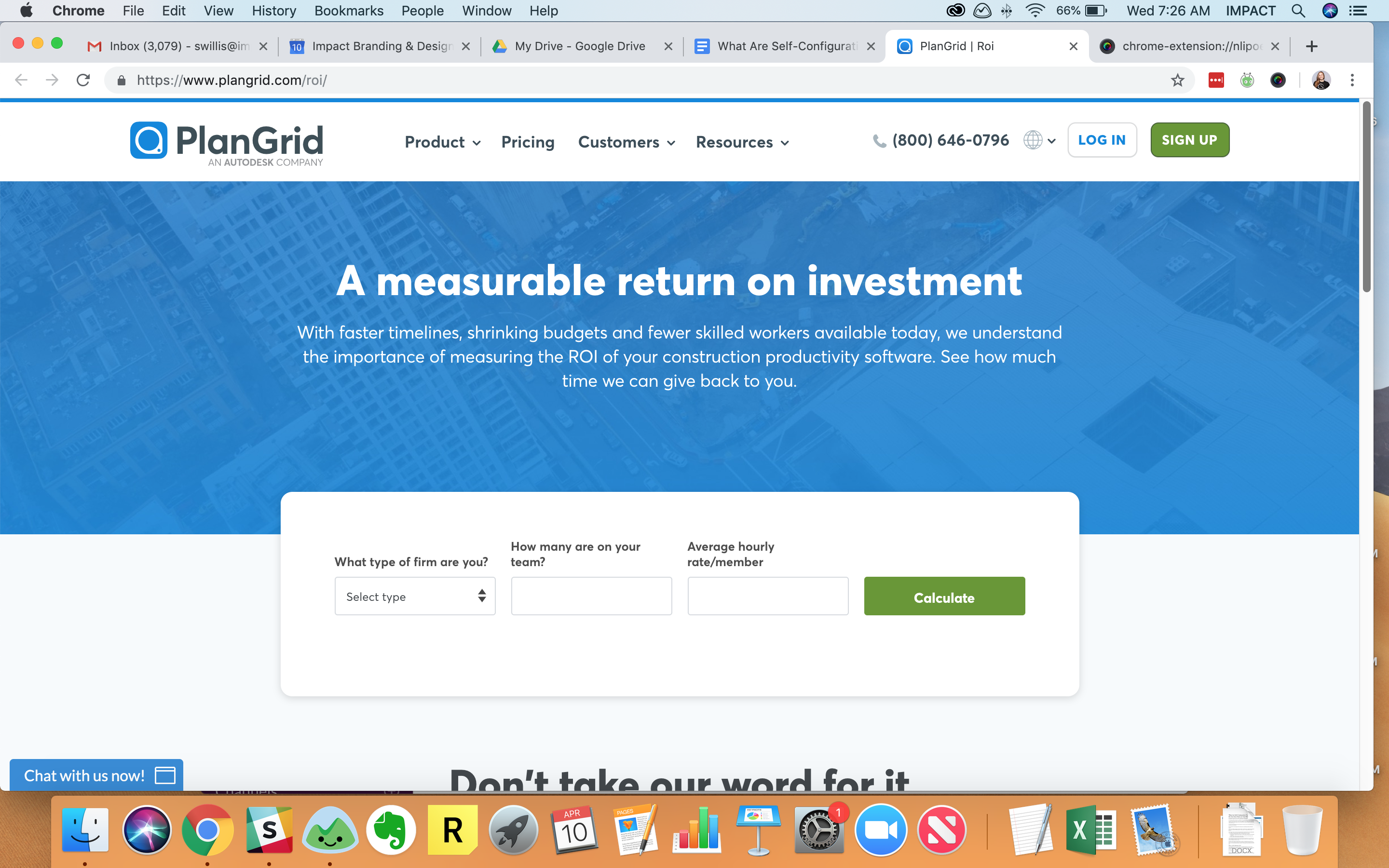 Faster or easier path to conversion
These tools are also useful as a way to ease the path of conversion for website visitors. Scheduling an appointment or a demo is a big ask, but that is what most of our websites ask of our visitors. Findings show that this kind of offer typically doesn't perform well.
Let's take demos as an example. Can you guess what the primary reason most companies have for requiring a live demo rather than giving visitors a video demo is?
The answer we typically hear is, "because I would need to know who the person is and what their needs are in order to give them a good demo."
Well, let's think about the easiest way we can tackle that. You probably have groups of users that would use your product in similar ways, right? (We often find that this comes down to about four different use cases).
❤️ Related: 6 Examples of Perfect Inbound Websites We Love
So just record four different video demos and find a way to show the right one to the specific person who is visiting your site. Easy day!
And let me just note here, I really don't want to hear that you don't have time to record four video demos. Be honest, you know some of you out there were thinking it.
If you had four demo requests tomorrow, would you find a way to honor them? You bet. Just take that time and record a short demo video instead that hundreds of people could watch and re-watch. I promise that time you spent will be far more valuable in the long run than if you had shown one prospect a live demo.
Proof is a great example of just this. They ask you a few quick questions to determine how they can give you the best, most customized demo, and then they deliver it!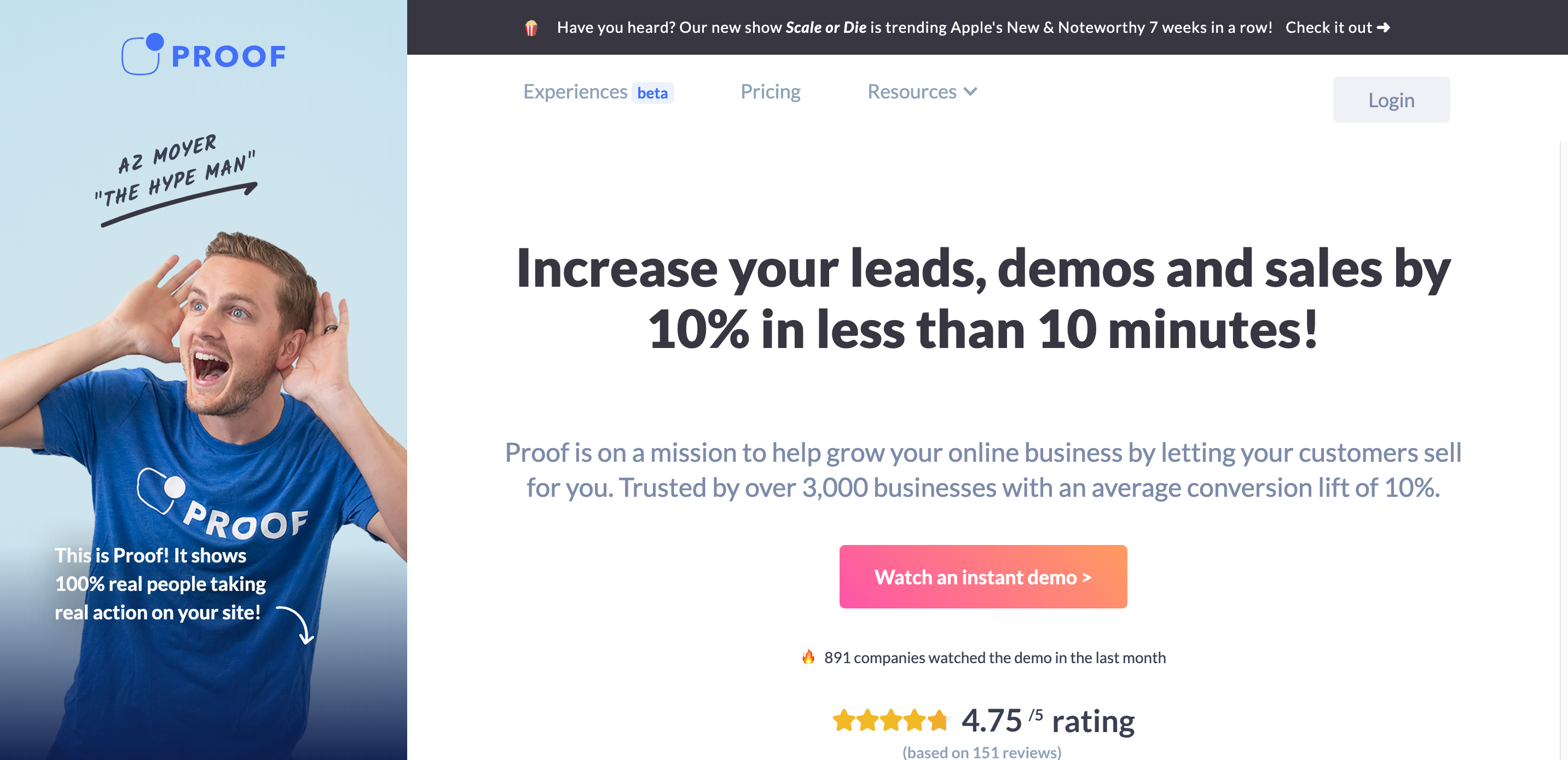 Customization or curation of content
The next category of self-service tools are those that use the information they ask the user to customize or curate content. These allow the visitor to easily find and access the content that will be most valuable to them, or receive customized recommendations.
WorkingSimply has a great example of an assessment that helps you narrow down your own unique productivity style. At the close of the assessment, they provide you with unique information to your style that helps you to be more productive. It is great because the tips, advice and content provided are specific to the kinds of things that will work best for you.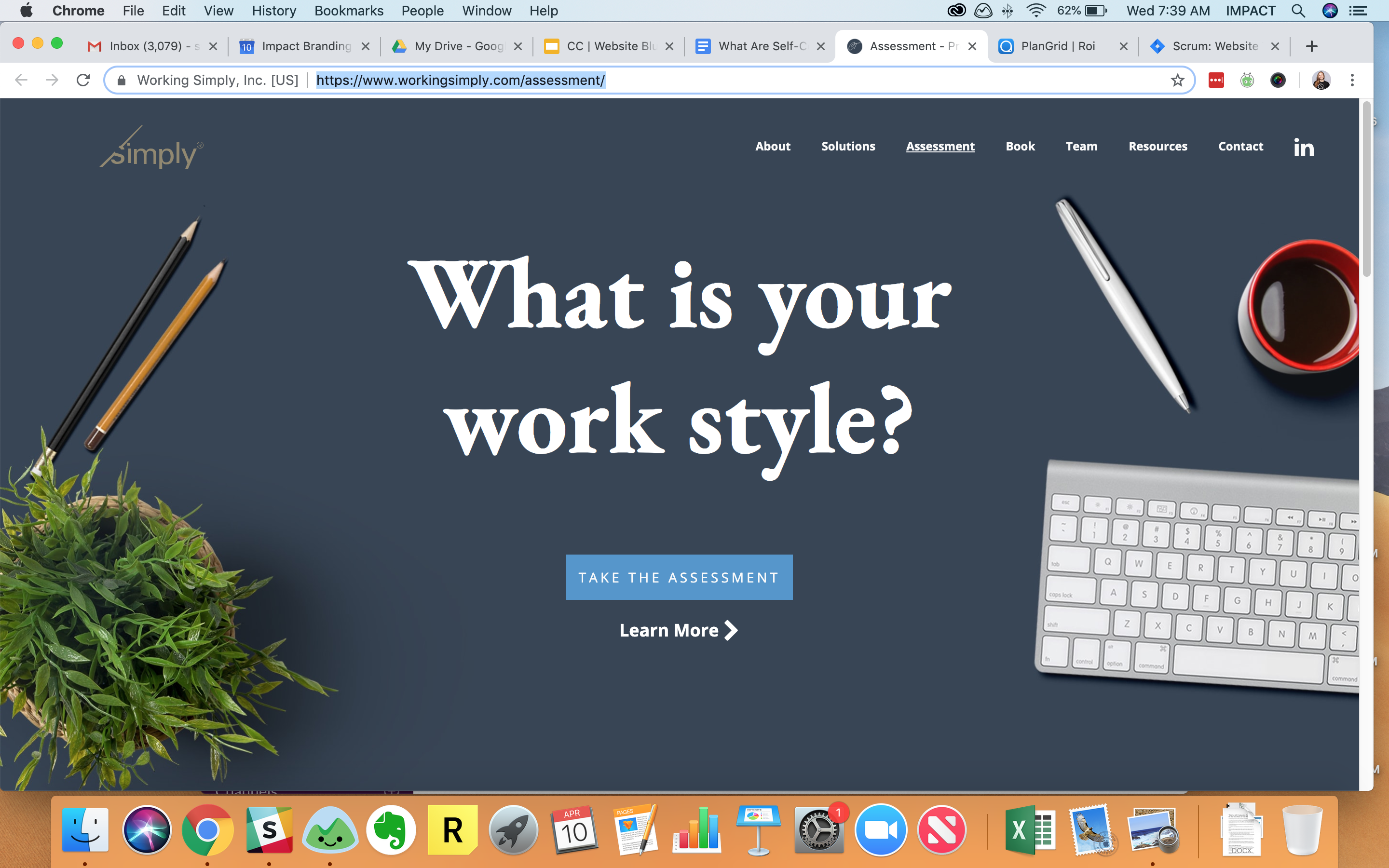 These kinds of tools can be simple, like what you see above, or venture into the more complex, like EOS's Organizational Checkup tool.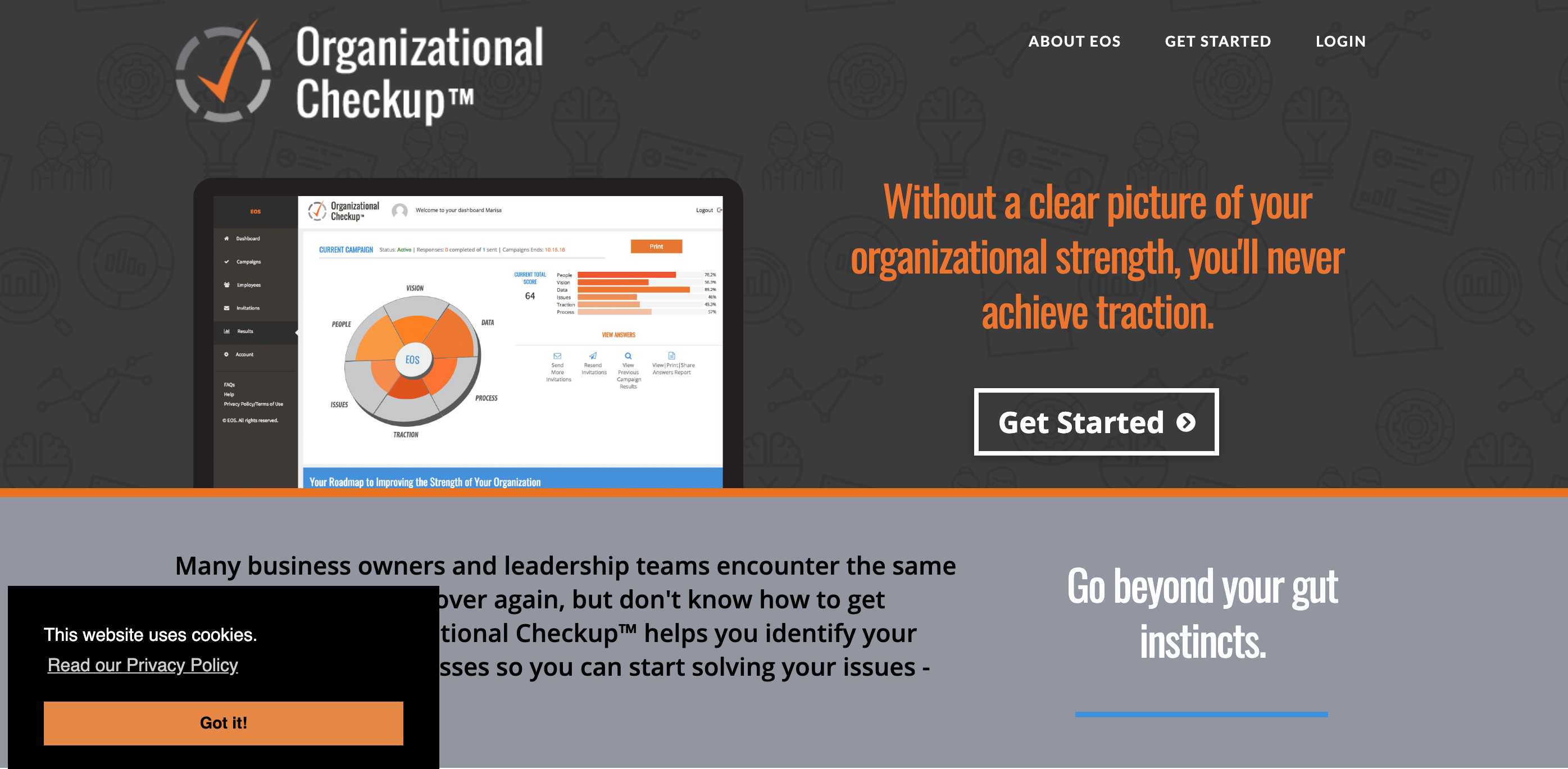 And, if you are looking for the biggest version of this example, you can find entire websites, like Blackrock's, that are customized based on the user. Before you can even get started, they want to find out who you are. Once they do, they send you to a completely customized website for the best experience.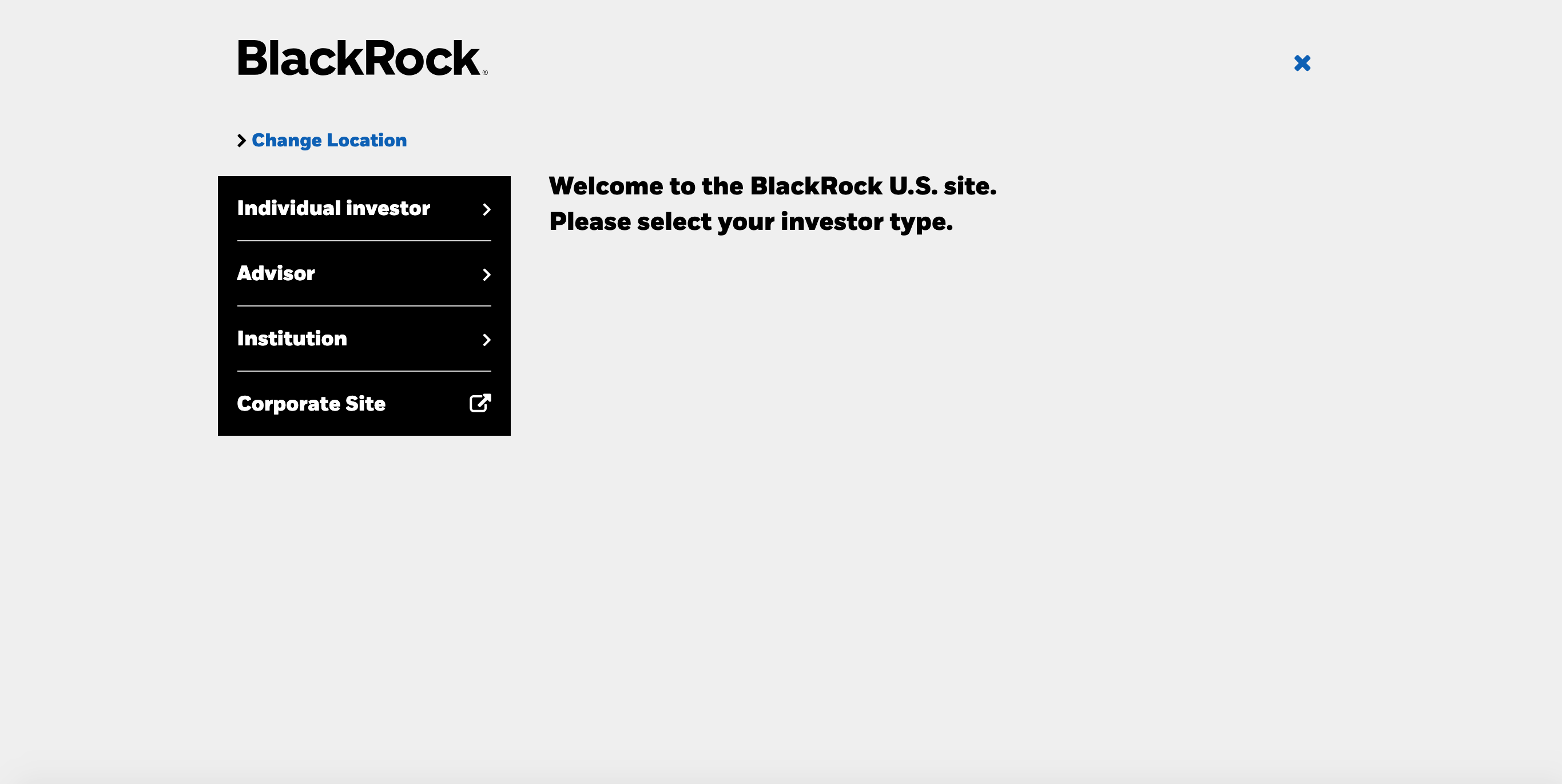 Narrowing of options or providing faster answers
The final category of self-service tools are those that help people quickly narrow their options or provide answers to them faster than having to go self-compare a bunch of different items.
These kind of tools help the visitor drill down to exactly what they want, as fast as they can. A great example is from Premeire Hot Tubs.
On their website, they have provided the ability for a visitor to immediately select a few options that are important to them and drill straight down to the Hot Tubs that are the right fit for their needs.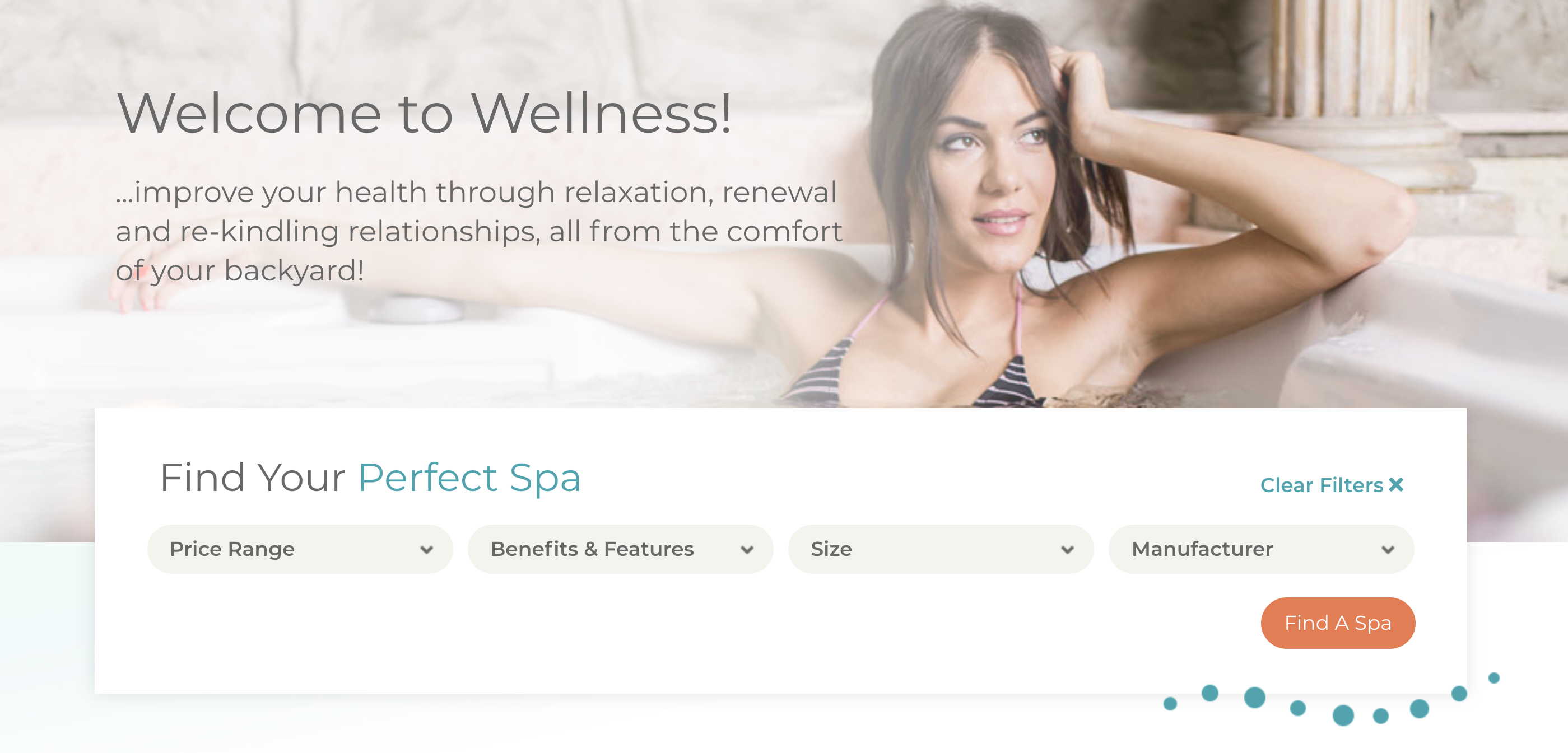 And then there are more in-depth and complex examples like Carvana. Their entire website is built to allow you to search and find the perfect car, select the features you want, and then purchase. It is just one giant self selection tool.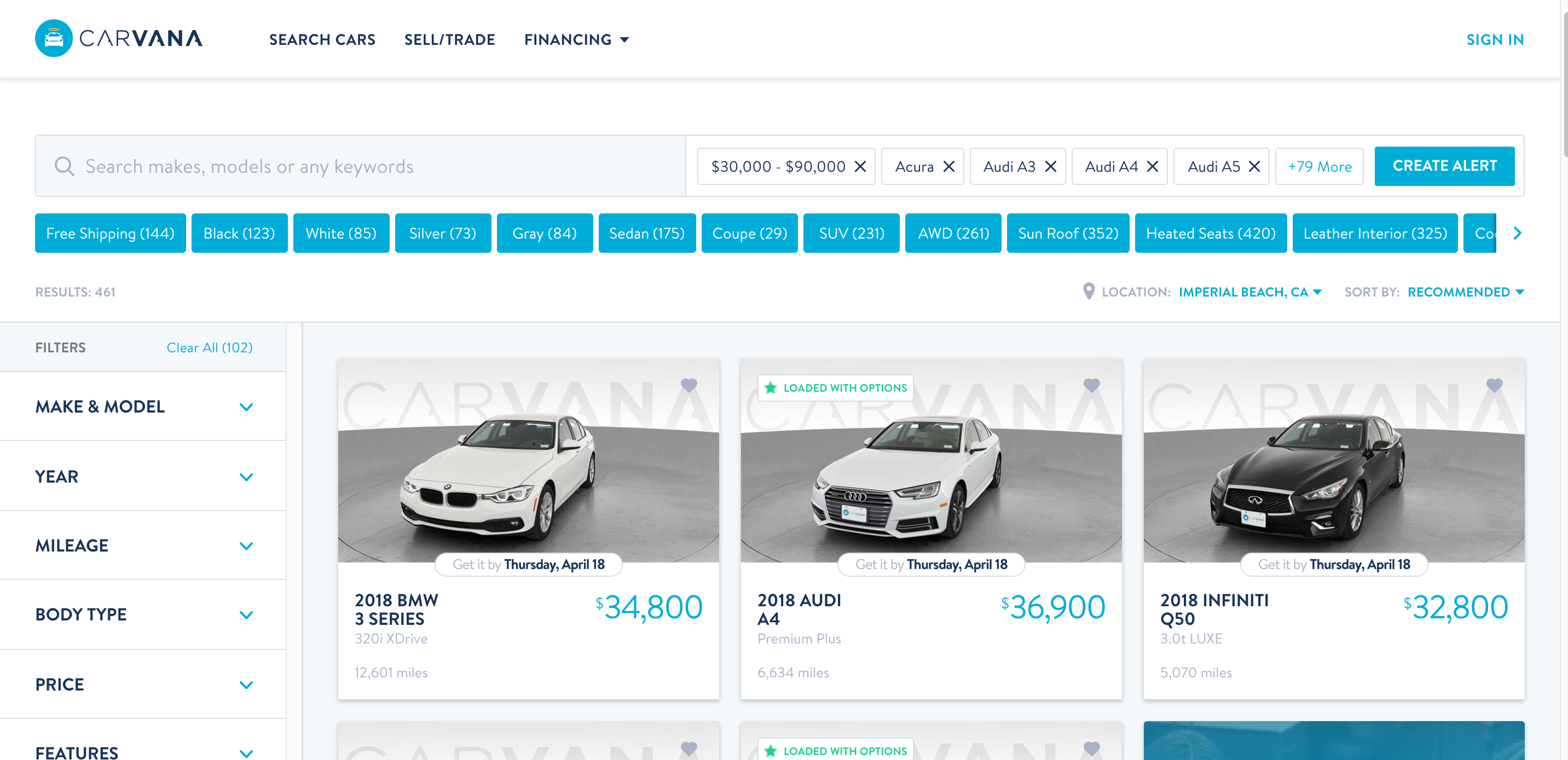 Final thoughts
Our list of examples and categories above are by no means meant to be exhaustive, but instead to provide some guardrails for you to think about as you look for opportunities to provide self-service on your website.
It often helps us to be able to look at ways these things have been done before in order to spark ideas that are novel for our own situation. So, please don't feel like you are married to copying one of the examples above.
Instead, look at your products or services, your sales process, and your website and try to find ways in which you could simplify or streamline the information you provide a person based on the answers to a few questions. And then you'll have yourself a self-service tool!
Now, go forth and create!
Free: Assessment
Does your website build trust with buyers and bring in revenue?
Take this free 6 question assessment and learn how your website can start living up to its potential.