Why Is It a Bad Idea to Outsource Content Creation? (+ Video)
Although it may sound like a hefty investment, bringing your content production in-house is how you will free yourself from the restrictions that have been holding you back with content marketing.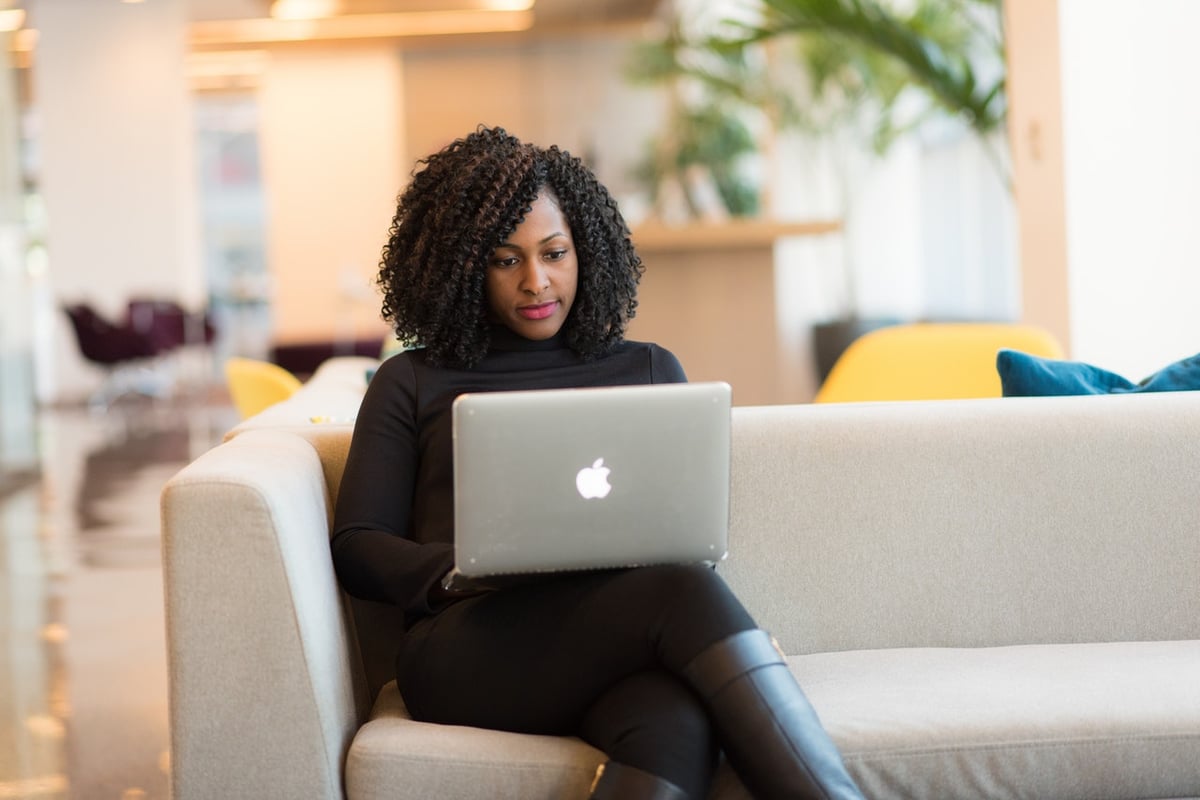 In-house vs. outsourced content creation
Creating content for your business in the form of blog articles, case studies, videos (just like this one), and more is an incredibly powerful way to grow your business in the digital age.
But if you're outsourcing your content creation entirely to an agency or a freelancer (or thinking about doing so), stick around — because we're going to talk about why that's a big no-no if you want to see big results.
Now, let's dig deeper into the details
Thousands of companies around the world are doing what you and I call content marketing, inbound marketing, or just plain "blogging," but let's be frank: The majority are frustrated. Most don't get great results. And many are tired of waiting to see the benefits of their work.
Blogging works better when you write about topics your buyers care about.
If you fall in this category, it likely comes down to one thing: content ownership — or a lack thereof.
Let me explain.
In my experience, companies that truly flourish with content marketing have a dedicated content writer in-house, which allows them to produce high quality content at a steady pace.
In contrast, many companies hire an agency to produce content for them — or have someone internally write a blog post every now and then. In either case, slow production can limit their success.
The companies most successful with content marketing are producing several articles each week, which allows them to rank for multiple keywords and drive traffic to their website. In turn, more traffic helps boost search rankings, creating momentum and domain authority.
Companies who gain organic traffic and high keyword rankings go on to gather leads and sales — all from their content.
The reason I believe, fundamentally, that every business must take ownership of its own content production is this: the dangers of not doing so are too hefty to risk.
In order to win with content, you need to produce a lot of it — and it needs to be good.
If you work with an agency who produces your content, in most cases you will be hindered by the stipulations of your contract. You will simply not be able to produce enough content with enough frequency to achieve world class content marketing results
If you're serious about content marketing, you need to get off the sidelines and get in the game yourself, and this means hiring a content manager to oversee your content production and strategy.
Otherwise, you are likely to be limited in the results you will see.
How hiring a content manager can remove the shackles of content production
When you hire an agency to produce your content, you are limited. You get a certain number of articles per month, a certain number of words per article, and a certain number of revisions per piece.
Hiring a content manager means doing away with all of those restrictions. With a content manager on staff, they can write three or four articles a week. They can interview your subject matter experts to share their insights with the world. They can work with your sales team to answer pressing buyer questions.
Beyond that, content managers can lead your social media efforts, schedule marketing emails, and more.
🔎Related reading: What do content managers do? (8 duties of a rockstar content manager)
Remember, content marketing is not just about content — it's about quality and volume
The fact is, it's very difficult to become a thought leader in your industry when you're only publishing four times a month.
What's more, agency-produced content is often bland. It might check the boxes, but it doesn't really inspire readers or challenge norms.
More frequent publication allows your articles to gain traction, and search engines will view your site as more trustworthy.
Once your content manager comes on board, you'll quickly realize how much your old agency was holding you back. Having someone embedded in your company producing frequent content means that your company can truly start to establish its voice.
How hiring a content manager will save money and make money for your organization
What I hear from business leaders all the time is some version of this same concern: "Marcus, I understand the philosophy behind hiring a content manager, but I need to know that doing so is going to save me money."
Hiring a content manager will both save you money and make you money. Here's how.
Saving you money
In most cases, to really drive major traffic growth with content, you need to be producing at least eight to ten articles per month. Let's say your current inbound agency produces four per month. What are you paying now? What would it cost you to double production?
If you want to produce a high volume of content, paying an in-house writer is almost always going to be less expensive than hiring someone externally, be that a freelancer or an agency.
What's more, an in-house writer will be more attuned to the tone and style of your brand. You won't have to pay for extra revisions because a piece doesn't sound quite right.
Making you money
When companies get started with our customer-focused They Ask, You Answer philosophy, one of the first things we ask them to do is a content brainstorm. This exercise cannot occur without the sales team. Salespeople share the questions they get asked most frequently by prospects and customers. These questions then get answered in content.
In future sales calls, your sales team can use these articles to provide detailed answers to common buyer questions. Or, even more effectively, content can be used to answer questions before they get asked.
Your sales team can send thorough, vetted articles to prospects before sales calls so that many common questions are already answered and out of the way. Then, when the call takes place, less time is spent answering the same questions. We call this tactic "assignment selling," and we have seen it shorten sales cycles and improve closing rates time and time again.
Articles written by your content manager (and informed by your sales team) will help you sell more effectively and more quickly.
No, you can't just have someone already on your team do your content
I frequently hear business leaders ask, "can't I just have somebody on my team do it?" The answer is yes… as long as you remove all other responsibilities they already oversee.
Content management is a full time job, and if you're going to take it seriously it deserves an employee's full attention. Handing it to someone who is already on staff means you're likely giving it to someone who might already be wearing too many hats.
Content management can be taken on internally only if you are willing to consider it a new position for which you will be hiring internally. Otherwise, it won't work.
Sure, I'd love to be able to say it does, but history and data simply say otherwise.
I have seen this go wrong at literally hundreds of businesses. They think they can just give content production to someone who already has a full-time job. Nine times out of ten what happens is this: they can only produce a small fraction of the content you need, and this peters off over time.
How about the other one time out of ten? That employee burns out and leaves the business.
How quickly can a content manager start producing content for my business?
I hear this question a lot, and my answer always surprises people: your new content manager should be producing content during his or her first week on the job. For this role, there's no better onboarding than diving in and getting to know your people, your processes, and your products and services.
Do away with a laborious two- or three-week onboarding process. Too often we see content as something that needs to be scrutinized, evaluated, and debated by every company stakeholder before it goes out the virtual door.
While high quality is essential, so is personality and warmth. If you have trusted this person with your content, let them start producing it. Having too many check points will mean nothing ever gets published.
Planning and producing content quickly and regularly will help establish a culture of content production that will serve your business well.
If your content manager is from outside of your industry and does not have deep knowledge of what you offer, don't worry. That lack of knowledge is not a detriment. If you hired well, they should be innately curious and a good questioner. Chances are, if they have a question about something you sell, your customers have that same question.
I understand the hesitation to hire, but this is a sound investment
As a small business owner myself, I know the hesitation that comes with establishing and hiring for a brand new position. You want to make sure that you're making the right choice, hiring the right person, and steering your company in the right direction.
At IMPACT, we believe that the way people buy has changed so drastically that if your website isn't a teaching tool that helps educate buyers, they will find the information they seek elsewhere — and then begin forming a relationship with whatever source supplied their answers.
If you want to be that source that is trusted and sought-out by buyers, you need content on your website — a lot of it. If you want that content to bring in traffic, gather leaders, and help salespeople close deals, you need it to be produced in-house.
To do content marketing right, you need to hire a content manager. Trust me, you'll be glad you did.
Published on December 29, 2020