Will a website redesign solve our marketing problems?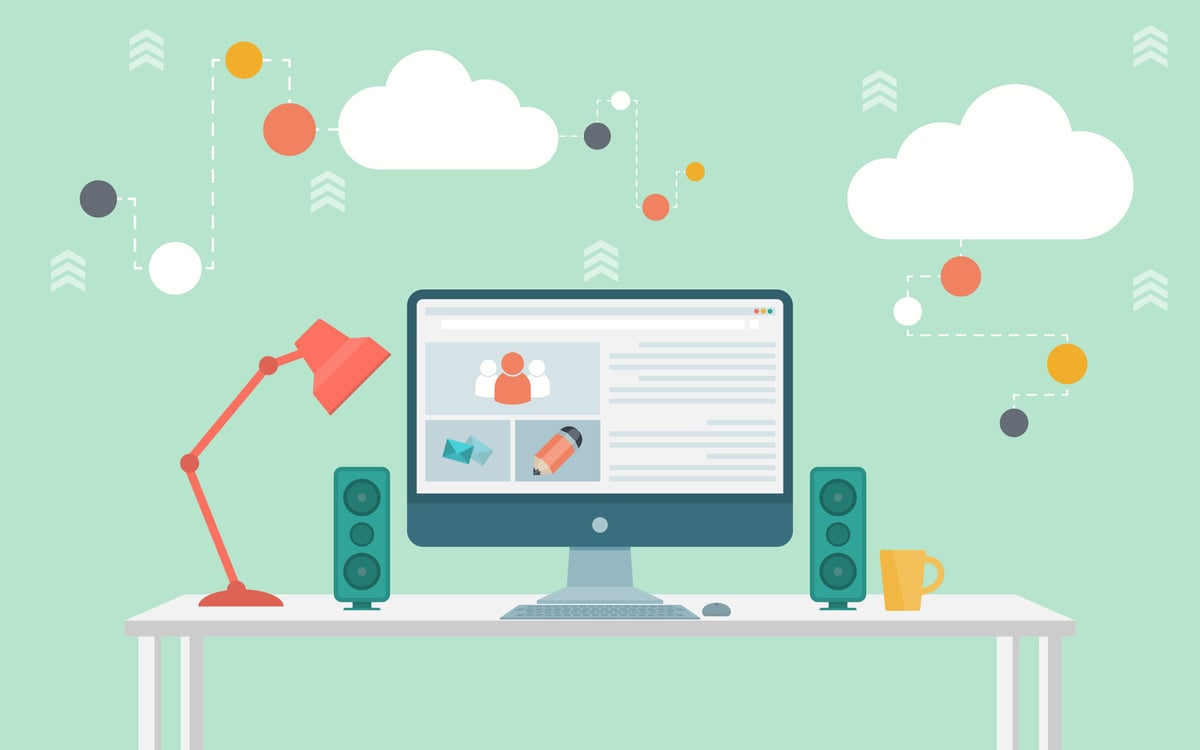 Picture this: A business sees that its website traffic is down, and this is affecting revenue. Business leaders go to an agency and say they need a new website to turn things around.
The agency builds a sleek new website — to the tune of $60,000 — which boosts traffic for a few months, but it doesn't seem to bring in better leads. Soon, traffic starts to level off.
The business wonders what went wrong.
Does this sound familiar?
All too often, businesses see a new website as the solution to their marketing problems. While a beautiful, clean site is certainly an asset, it is not a business strategy, in and of itself. Without a full-fledged marketing and sales strategy, a website can easily be just another shiny object that is trendy but not helpful.
A website is one of your business' most cherished assets: a 24-hour marketer and salesperson that helps bring in customers. But just like with any other asset, the strategy behind it determines its value.
If you're entering into a website redesign, don't expect a flashy new website to be the panacea you're looking for. Instead, plan on making your website redesign part of a larger strategy overhaul that ensures it will work in tandem with other marketing and sales initiatives to bring in revenue.
Chris Duprey, chief learning officer and coach at IMPACT, explains why your website redesign strategy needs to be about more than just site navigation and design elements.
A website is not a marketing strategy
John: Businesses go into website redesigns with the preconception that a new website that's fancy, fast, and beautiful is going to solve their marketing problems. Why?
Chris: I would start with this question: Why do people think that redoing the website and making it sexy is going to help business? I think this is because a website is a tangible thing. A redesign can feel like you're checking off a box.
Often, businesses entering into this process are coming from a place of pain. Traffic is down; they're not getting leads and sales. When businesses face those situations, they think, well, what can we do? A website redesign is something they can do.
But I think of it like this: If I go out to my car and it won't start, I shouldn't just go and buy a new car. Instead, I should start by checking the battery and making sure I have gas.
Here's the thing: You can polish up a website, but if your website content doesn't answer buyer questions, they're not going to stick around. If you don't publish content regularly, you're less likely to rank highly in search.
If you're not addressing these bigger marketing issues, a new website isn't going to do you much good.
John: We need to get people to change how they think about their website?
Chris: Absolutely. We've got to break the mold of how marketers and salespeople look at an asset like a website. A website isn't something you just refresh. It's a living, breathing thing. Yes, there are times when we need to redesign it and we need to make it prettier, but what's at the heart of it? What is it doing and what is its function?
And if we look at it from that perspective, we don't always need to focus on a redesign. We might just need to add content. We might just need to revamp some things.
The true purpose of a website
John: Explain that further. What, to you, is the purpose of a business website?
Chris: It can depend on your specific business needs, but I think a website needs to be an answer repository for buyers. Someone should be able to come to your website and fully understand what problems you solve, and how you solve them.
Your website should do all of the things that a salesperson would normally do if a potential customer just walked in and started asking questions.
If you look at how people want to use the internet to buy, they don't want to talk to a sales person until they are ready. That's what our websites need to be. They need to provide answers to people who are not ready to talk to salespeople. If our websites can't give users all of this information, then we have the potential to lose people.
People want to come in and learn. People want their questions to be answered because their time is valuable. They don't want to spend hours on a sales call. They want to know how your company can help them. They want to know what working with you will be like. They want to know how much something will cost them. And if you can't answer those questions for them in some form or fashion on your website, they're gone.
Your website doesn't replace salespeople, it just gets potential customers more bought in and ready to talk.
Your website must be a part of your business strategy
John: When a company gets into a website redesign, there's a lot of talk about strategy, but you're talking about something even larger, right?
Chris: Yes. A website project manager is talking about website strategy — how the pages look and how they're laid out and conversion paths. I'm talking about a digital sales and marketing strategy.
This isn't just about your website, or about your content, or about your video. This is about how you inform and educate your buyers so that you gain their trust so they will do business with you.
I don't believe most businesses should be doing a website redesign without first doing the foundational work that needs to inform that website.
Too often, we see companies that are doing all sorts of different marketing and sales tactics, but those tactics are not grounded in principles.
John: If they're not grounded in principles, the different tactics might not work together?
Chris: Exactly. I've got a client right now that has spent money all over the place.
They've got a brand new website that somebody built that doesn't do any of the things they need it to. They've been sending out boxes of printed materials and swag in an account-based marketing-type pitch that cost them over $50 a pop. They're doing paid media, too. They're doing all these things because their revenue's down.
They're spending all this money, but they have no strategy.
John: Are these sorts of marketing decisions made out of fear?
Chris: Yes, they're either fear-based or they're the desire for the newest shiny objects. So, if somebody has heard about conversational marketing and they think, I've got to go get a Drift bot on my site right now! But then, they're not actually thinking about what that Drift bot is going to do.
The same thing is true with websites. People want the redesign because it feels like the quick, conspicuous fix.
Rethinking the website resign process to focus on strategy
John: So, companies need to think more broadly when they're getting ready to approach a website redesign. They need to think differently.
Chris: Yes. A hundred percent. They don't know exactly what they need — and agencies are standing by, ready to sell them a new website that won't solve their bigger issues.
Any conversation about a new website should start with outcomes. What are you looking to get out of your new site? Most clients are going to say they need more traffic or they need more leads. What they really mean is that they need more sales. 95% of the time, that's it. They have a sales problem. They're not hitting their numbers. They're not getting the revenue that they need to get.
It's not that their salespeople are not good, it's that they have no strategy to help drive sales. We have to show them the real problem and then show them how they actually solve it.
A new website is not the only thing they need.
They need a complete sales and marketing strategy, they need to make sure their website (new or old) is regularly updated with content that builds trust and answers buyers' questions.
Then, if they determine that a new site is necessary, once it's built it needs to be monitored and adjusted to best serve site visitors.
There are hundreds of agencies out there who will sell you a brand new shiny website — but unless they're going to talk to you about the strategy behind the website, about how that website is going to help you bring in revenue — that new website is not going to help your business in the long term.
Free: Assessment
Does your website build trust with buyers and bring in revenue?
Take this free 6 question assessment and learn how your website can start living up to its potential.