What kind of in-house website specialist do we need? (+ free job description template)
If you make frequent updates to your website, having an in-house expert could prove beneficial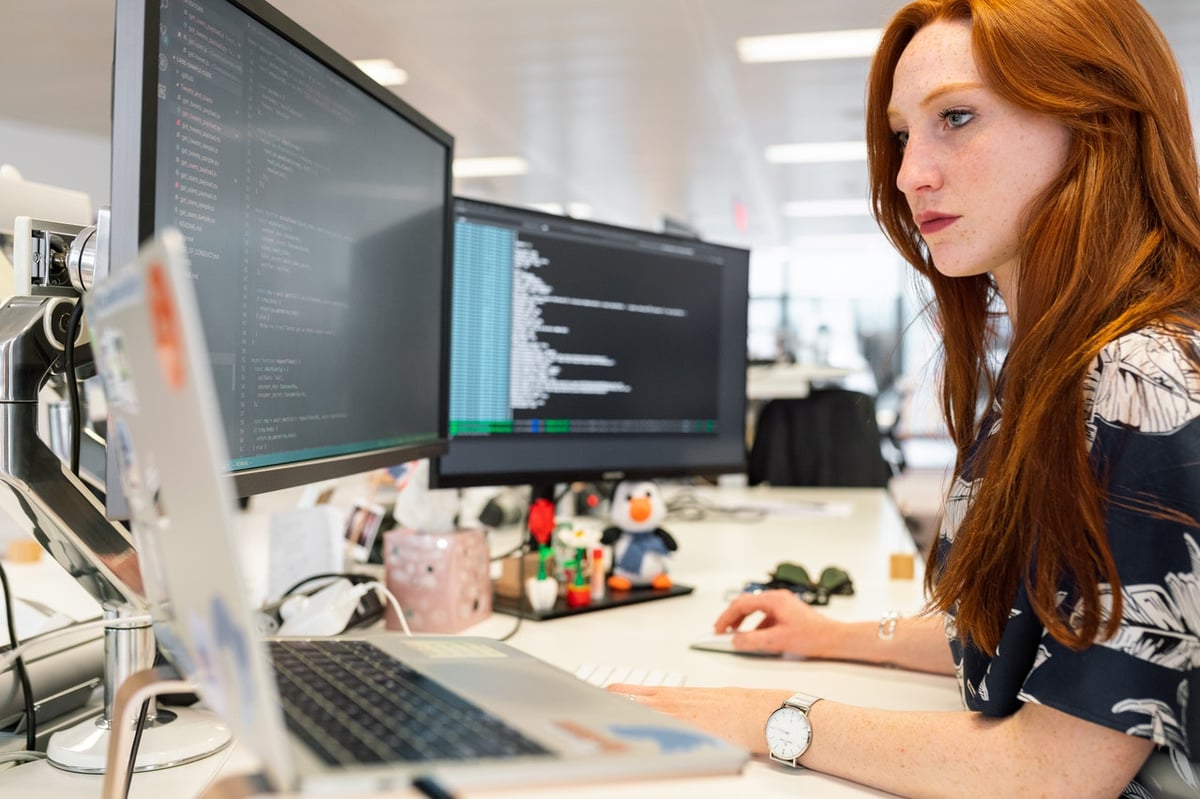 Although many business websites today are built so that marketers and non-coders can update them, to handle more ambitious and technical website projects and maintenance, you will need an in-house website specialist.
Join the IMPACT coaches for a deep dive on a new topic every month in our free virtual event series.
This position might not be necessary for your business. You might only need occasional design and development help from a freelancer or a tech-inclined team member. Then, when you need larger projects to get done, you can work with an agency.
But if you find yourself wanting to make frequent updates and alterations, and you have recurring design or maintenance needs, you're likely already in the position to consider an in-house specialist.
If you're not sure, look below to find a detailed job description that covers responsibilities and necessary skills, as well as tips on hiring for this role.
At IMPACT, our website specialist role is filled by Christine, and we lovingly refer to her as our unicorn: she's one of a kind, has a tremendous range of skills, and handles all the pressures of the job with aplomb.
While you can't have her, as she's already spoken for, we can help you find your own unicorn (if you decide you're in the market).
Should you hire an in-house website specialist?
If you're a growing company, you could find yourself in a recurring loop: As you grow and expand, your offerings expand with you — and your website has to be frequently updated with product pages and other details to accurately represent what your company sells.
Now, you could work with an agency each time you need new pages built. However, any agency has other clients, and you won't always get the quick return you'd like. What's more, agencies are expensive.
You could work with a freelancer, but that brings with it its own drawbacks. Freelancers frequently work at night or on the weekend, and you might not have the same assurance of quality.
With an increasingly complex website comes the probability that there will be bugs, broken links, and other general maintenance that will come up. Trying to get an agency to fix minor issues can be laborious, pricey, and slow.
If this all sounds familiar, it might make sense to bring on an in-house website specialist who can design and build pages and also perform routine maintenance — all with quick turnaround time.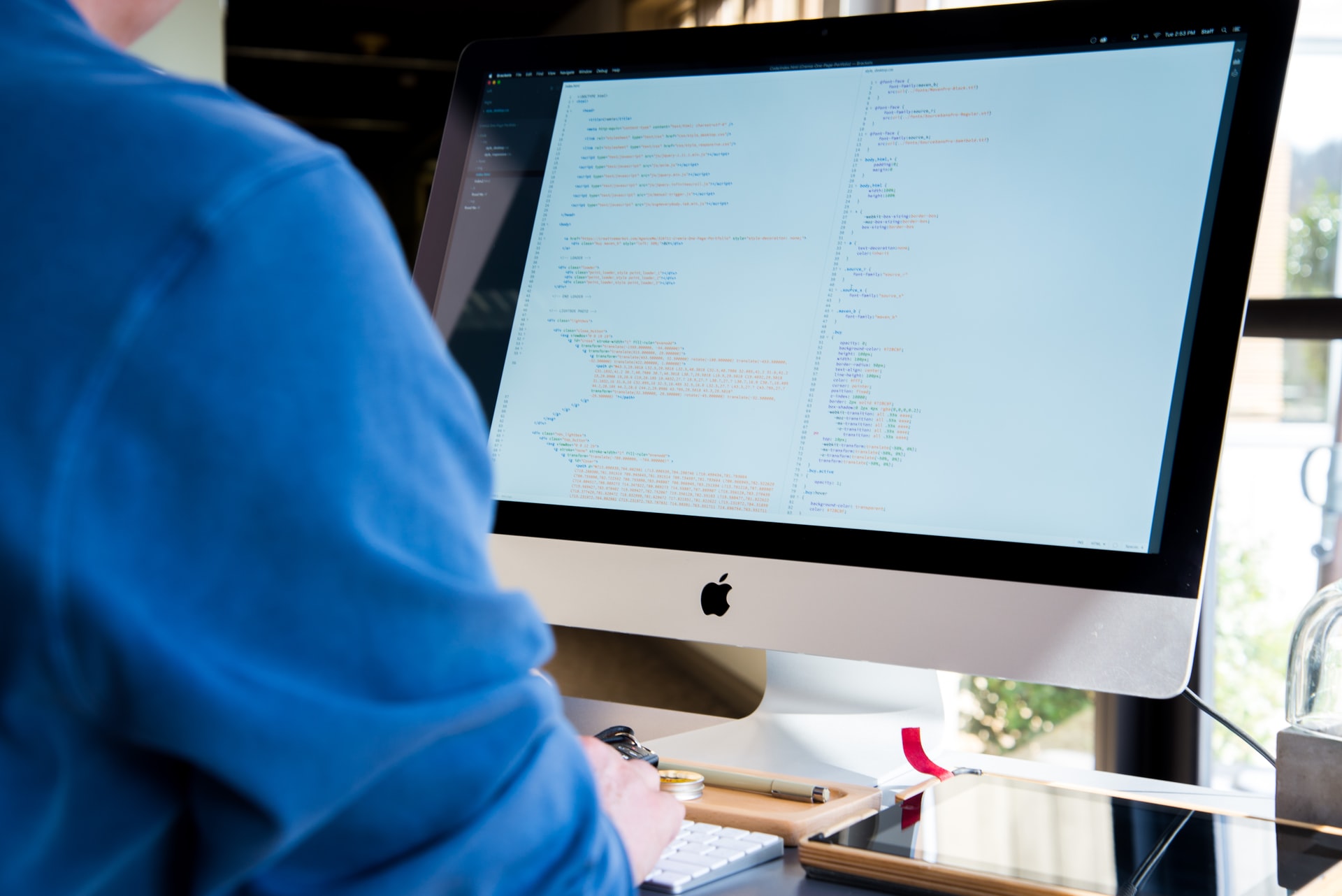 What does a website specialist do?
At IMPACT, Christine divides her time between three 'buckets' of tasks.
Routine maintenance: This involves every regular check-up to make sure the site is functioning at an optimal level. This means testing load time, broken links, and all manner of technical SEO — along with traffic and other performance metrics.
Emergency fixes: If there's a tech issue that can't be fixed by well-meaning but overmatched marketers, Christine steps in. This can be anything from reformatting text and images on a blog to updating website modules and fixing bugs hindering parts of the website.
Design and development: If your website specialist can handle both design and development, they can be entirely responsible for building out new sections of your website, as well as making CTAs, paid media materials, logos, and other branding and design assets.
Skills your website specialist must have
Graphic design experience. If this person will be in charge of producing branding assets for your business, they need to have graphic design experience — likely with a degree.
Some experience with website coding. HTML, CSS, and JavaScript would be preferable.
Familiarity with analytics tools like Google Analytics, SEMrush, and Hotjar.
Conscientious and self-directed pursuit of professional development. The web is a rapidly changing place. You need your website specialist to keep abreast of current best practices, design and development trends, and more.
Additional nice-to-haves
Photography: Having someone able to take headshots, office candids, and event photographs is certainly an asset that's nice to have.
Integrations experience: Being able to migrate data between platforms is a helpful skill for any business juggling a tech stack that doesn't always play nice.
Hiring your website specialist
If you've never hired a website specialist and don't know where to start, our own Christine offers this advice:
"The person you're hiring should have a portfolio, so you should start by looking there."
You want to see high quality work that doesn't all look the same. Make sure they have designed across a range of styles.
Ideally, this portfolio contains both graphic designs and sites or pages the applicant has built.
This will give you a feel for how talented and experienced they are.
From there, consider giving them tasks to complete.
To test their development skills, give them a design and ask them to build the page within 24 hours. Make sure it matches the design, is mobile responsive, and functions correctly.
To test their design skills, ask them to reimagine a well-trafficked page on your website. For example, you could ask them to redesign your homepage. Make sure they can articulate why they made the design choices they did.
(Note: Ask them to explain their design choices on a Zoom call, rather than over an email. This will help you gauge their confidence.)
Website specialist job template
If you're in the market for your own website specialist, use the job description template below to find your own unicorn
Position overview
The website specialist will be the go-to internal expert on everything related to the company website. Our website gives our visitors their first impression of our business, and we need to make sure their experience is pleasant and informative. This will be the central responsibility of the website specialist.
As website problems arise, the website specialist will help solve them ad-hoc, serving as a trusted resource by all team members who make use of the website.
The website specialist will endeavor to stay up to date on all relevant design and development trends, eager to make sure our company is an industry leader. Additionally, the website specialist will constantly monitor analytics to evaluate our website's health and performance.
When the company is planning to launch new products or update sections of the website, the website specialist is the central figure of these initiatives, synthesizing the input from numerous stakeholders to produce an exceptional final product — meeting deadlines along the way.
Additionally, the website specialist eagerly contributes to other visual aspects of our business that align with his or her expertise. This could include graphic design, photography, or social media.
The successful website specialist will oversee a website that is beautiful, functional, up-to-date, optimized, and reflective of company values.
Educational requirements
Bachelor's degree in graphic design, digital arts, computer science, or related field.
Required skills
Extensive graphic design experience, including use of Photoshop, InDesign, Sketch, or equivalent programs
Comfort with HTML, CSS, and JavaScript for website development
Strong communication skills, both oral and written; the ability to articulate design needs and choices
Project management experience, including complex initiatives involving numerous stakeholders
Excellent time management skills, with the ability to meet deadlines
Strategic problem solving skills, including the ability to offer "outside-the-box" solutions
Extremely detail oriented; able to understand subtle nuances in design that can delight the user and improve their experience
Must be able to ensure that all site pages and features are error free, multi-device and browser tested, and up to our company's standards
Able to master design guidelines and quality expectations
Ever-aware of current trends in design and development
Typical weekly duties for a website specialist
Monitoring of web traffic metrics and heatmap data
Technical SEO optimization
General website updating: calls-to-action, offers and promotions, events, etc.
Assist with unforeseen technical difficulties as needed
Design and development tasks as requested by sales, marketing, and leadership — including landing pages, design templates, premium content (such as ebooks), and more
Professional development and continued education in relevant areas (e.g., HubSpot certifications, analytics certifications)
Expanding your team
Creating a new role and taking on a new employee is a difficult decision for any business. How can you be sure you have enough work to justify a full-time hire? Will this be a wise investment for your company?
According to Glassdoor, the average salary for a website specialist in Connecticut is $65,000, but keep in mind this number could vary significantly based on location, experience, and industry.
If you are in need of in-house expertise that you can bring to bear on complex, ever-changing website needs, a in-house website specialist will be a wise investment and a crucial member of your team.
Join the IMPACT coaches for a deep dive on a new topic every month in our free virtual event series.
Published on October 27, 2020