SEO analysis: 18 SEO audit elements your analysis must include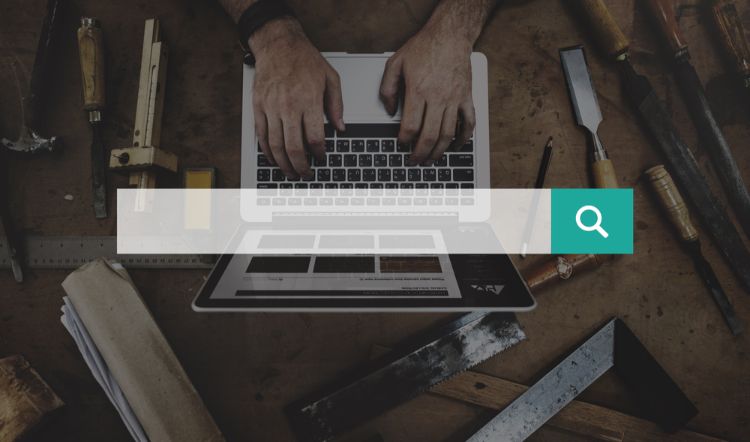 How to do SEO analysis
Audit your on-page SEO, which refers to the optimization of individual web pages by focusing on the content and HTML source code.
Audit your technical SEO, which refers to the optimization of your website for crawling and indexing purposes - e.g., page load time and site speed.
Audit your off-page SEO, which refers to potential actions taken outside of your own website, such as link building, social media marketing, and brand mentions.
Prioritize which issues and action items you need to address and in which order.
Create a timebound plan to address each of those items, with deadlines.
Assign an owner for each item for accountability.
In today's digital landscape, it's not uncommon for us to throw around terms like marketing automation, CRM, customer journey, analytics, and AI. While each of these buzzwords holds a certain amount of importance in growing a business, a lot of people may misinterpret their actual meanings due to how overused they are. The same goes for search engine optimization, or SEO for short.
SEO is a familiar acronym for most in the digital space. We know it's important to pay attention to SEO in our digital strategy. After all, we all want to show up in the search engine results, right?
The reality, though, is that most people don't even know how to analyze the health of their SEO efforts, never mind how to optimize for improvement. Missing key components of a search engine optimization strategy can be detrimental to your online presence.
Therefore, it's important to know the ins and outs of planning and implementing a successful SEO analysis, starting with a deep-dive SEO audit.
What is an SEO audit?
An SEO audit is a comprehensive evaluation of your digital presence as compared to best practices for optimization. The objective of conducting this type of audit is to identify any issues that may be affecting your organic search performance.
It should produce helpful information regarding issues with your content, website structure, user experience, competitive outlook, and more.
All elements of an SEO audit fall within one of three main buckets: on-page SEO, technical SEO, and off-page SEO.
On-page SEO refers to the optimization of individual web pages by focusing on the content and the HTML source code.
Technical SEO refers to the optimization of your website for crawling and indexing process.
Off-page SEO refers to potential actions or techniques that are taken outside of your own website, like link building, social media marketing, and brand mentions.
All three focus on improving your ranking in search engine results pages (SERPs) which, in turn, could have a tremendous effect on your business' bottom line.
While off-page SEO is just as important as on-page and technical, this article aims to focus on actionable next steps you can take from the insights you receive from your audit. With that said, we'll dive deep into on-page and technical factors, but because many off-page elements cannot be directly controlled, we'll generally summarize what you should look for and why each of the pertaining factors should not be ignored.
It's important to know that there is no right or wrong time to begin an SEO analysis. The only wrong is never doing it at all.
With that said, the time to get started is now.
3 simple steps to getting started on your SEO analysis
As with any large undertaking, it's critical to prepare and plan out how you'll accomplish your company's SEO analysis. The following steps are recommended to ensure a seamless process from inception to completion.
1. Run a full SEO audit
As we've alluded to in the previous section, the first step is to conduct your audit. Without taking the time to do this, you'll be guessing which issues you're facing, which could lead to taking the incorrect steps to improving your website's organic health.
What's more, you won't be able to measure and track the progress of your efforts, because you won't even know where to start.
Although an audit like this seems like a lot of work, there are innovative tools that do almost all of it for you.
Platforms like SEMrush, Screaming Frog, and Google Search Console can help identify issues with SEO both on your site and off.
Once you've run a successful SEO audit, you'll have the information you need to move on to the next step.
2. Prioritize the items to work on
With so many things to focus on, the results of an SEO audit can be daunting. What should you focus on first?
Ask yourself this: "What are the 20% of things that you can do today to improve your results by 80%?" This question, otherwise known as the Pareto Principle, will help you narrow down what you should tackle first, next, after, and so forth.
To give you a general idea of what we recommend starting with, here are some common issues we see when we conduct client SEO audits:
Site speed is a recurring theme, and Google can knock your site for loading too slowly. Begin with working to improve the server issues you see from your audit.
Along with speed, Google also takes a hard look at how secure your site is. If you haven't yet installed a security certificate, you'll want to do this ASAP.
On-page SEO efforts can also have a huge positive impact on your searchability, if done correctly.
Lastly, almost all of the audits we run show the under-optimization of images. If your image files are too large, you could be leaving a huge opportunity on the table in regards to improving your site speed. Start with a global image optimization to rectify this.
3. Assign a person and a due date to each item
Now that you've prioritized which items you'll focus on and when, you need to assign each to a team member.
Note: Do not assign more than one person to be in charge of each, however; if more than one person is accountable, then no one is. This does not mean multiple people cannot work on the same task. It simply means one person should be responsible for owning the completion.
After you have your people assigned, make sure to set deadlines or due dates to see the project all the way through. Be realistic in your timeframe, but remember, every day you leave SEO issues lingering on your site is another day your competition is beating you.
Now that you have a general overview of the steps you'll need to take to complete your SEO analysis, we'll dive into each element you may see along the way.
7 technical SEO audit elements to focus on in your SEO analysis
First, let's talk technical. This may be the most unknown type of SEO of the three, simply due to the fact that when we create content on our website, we don't normally think about how it will load or display; we just think about the purpose behind it.
With Google getting more and more particular with what it requires in its algorithms, technical SEO is becoming increasingly important.
The following seven elements should help drive your SEO analysis when it comes to the backend of your website.
1. Application of SSL
What is it? SSL stands for Secure Sockets Layer. If you've ever noticed that the URL of a website starts with 'https' instead of 'http', you've seen an effective SSL application. According to SSL.com itself, "SSL is the standard security technology for establishing an encrypted link between a web server and a browser. This link ensures that all data passed between the web server and browser remain private."
Why is it important? Besides the obvious fact that being secure is better for both your website and the user, SSL is now part of Google's search ranking algorithm when it comes to SEO.
How do I fix it? If your site is not secure, you first need to determine what type of SSL certificate you need. For most industries, a standard certificate will work just fine, but if you're in a more regulated industry like finance, there may be specific requirements you need to meet. Once you've determined the type of certificate, you can purchase one. There are some sites that offer them for free, but most legitimate and easy-to-install ones will cost you money. If your website is hosted on HubSpot, they offer SSL for free. If your website is hosted on WordPress, there are many plug-ins that can help you with this process.
2. Decreasing site load time (desktop and mobile)
What is it? As the phrase suggests, site load time (or site load speed) reflects how quickly a website responds to web requests.
Why is it important? There are reams of data that support the fact that slower loading websites drive away their visitors. Nobody wants to wait for a site to load. What's more, if Google sees that the majority of your visitors are leaving your site (looking at bounce rate and exit rate), it takes this into consideration during its ranking process.
How do I fix it? The solution depends on the actual root of the issue. Once your audit is complete, it should give you insight into what's causing your site to load slowly. Some common solutions include:

Optimizing your images
Using relative paths
Loading JavaScript in the footer
Consolidating CSS
Using a CDN (or content delivery network)
3. Ensuring your website is mobile responsive
What is it? Have you ever visited a website on your phone or your tablet and were frustrated by the fact that you had to scroll and enlarge certain sections to even be able to navigate? Mobile-responsive websites are mobile-friendly, which allows the user to easily flow through pages and find what they need, even if they're not on a desktop device.
Why is it important? First and foremost, it's extremely important for the user experience. Just like slow site load speed, having a website that isn't optimized for mobile can deter someone from visiting it at all. In addition, Google actually rewards mobile-responsive sites in search rankings because it solves for usability — and also because of Google's recent mobile-first indexing strategies.
How do I fix it? Your website developer will have more knowledge into this process, but the few things to take into consideration are your website's layout, media (images and videos), and typography. For these, have your web developer:

Add responsive meta tags in your HTML document
Apply media queries to your layout
Make images and embedded videos responsive
Ensure your typography will be easily readable on mobile devices
There are also plug-ins that may help with this process if you are a WordPress user.
4. Optimizing image file size
What is it? Larger image files take longer to load, and this will affect your site's load speed.
Why is it important? As mentioned, slow loading sites deter users from exploring what you have to offer. Google will also help turn away users if your site isn't able to give visitors what they want quickly enough.
How do I fix it? It's recommended that each image on your website be less than 100 kilobytes. Once you receive the results from your audit, you'll be able to see which images need to be optimized. The easiest way to do this is to run them through an image optimization site like Bulk Resize Photos. Once you've re-sized your images, you can replace the originals on your website.
5. Checking for blocked resources
What is it? Blocked resources are files like CSS, JavaScript, images, or videos that are being blocked from the GoogleBot, thus disabling them from being crawled and indexed.
Why is it important? When you transition your website from HTTP to HTTPS, Google needs to recrawl your website. If you have multiple blocked resources, it's unable to do that very well. This may result in your website content not being indexed.
How do I fix it? Chances are you have blocked resources for a reason. An example of this is a thank you page with a gated resource. These are okay to be blocked because we don't want Google showing the world our gated content. If you do run into content that should not be blocked, however, you should follow these steps:

Find a blocked resource using Google Search Console or a similar tool
Confirm that the resource is actually blocked by using the robots.txt tool in Google Search Console
Find the line (instruction) in the robots.txt file that is blocking the resource
Update the instruction to allow the GoogleBot access to the file
6. Checking for canonical URLs
What is it? According to Shopify:

"a canonical URL refers to an HTML link element, with the attribute of

rel="canonical",

found in the <head> element of your webpage. It specifies to search engines your preferred URL. What that means is that the canonical URL element informs Google and other search engines to crawl a website, and what URL to index that specific page content under."

Why is it important? Canonical URLs can help you show which URL should show up in search results. In addition, when it comes to duplicate content, they can help consolidate link signals.
For example, if you have two versions of the same page with the same content, your URLs may look like this:
https://www.sample.com/impact-services
https://www.sample.com/impact-service-catalog
You'll have to choose one of them to be the canonical version, or the version you want Google to show. Once you do, you'll add a rel="canonical" link from the non-canonical page to the canonical one. Therefore, it would end up looking like this in the <head> element of your webpage:
<link rel="canonical" href="https://www.sample.com/impact-services/" />
How do I fix it? Having canonical URLs is not an issue. But it's important to know when to use them. Most of the time, rel="canonical" is the recommended way of consolidating duplicate content for search engines. 301 redirects, on the other hand, may be the best way to display your content correctly. Passive parameters (in GSC) and location hashes are some additional alternatives to using canonical URLs.
7. Creating an XML sitemap (and submitting it)
What is it? Think of a sitemap as the roadmap or directory of your website. It houses all the pages so that Google has an easier time finding them.
Why is it important? Without submitting your sitemap to Google, it may take MONTHS longer for Google to find your site pages and begin the crawling and indexing phase. By generating and submitting your sitemap, you're essentially tapping Google on the shoulder and saying "hey, here's my website!"
How do I fix it? Depending on where your site is hosted, you can generate your sitemap in a number of ways.
If your website is hosted on HubSpot, you can find your sitemap by venturing into Settings, then Domains & URLs, and finally, Sitemap. If you click View XML File, you'll be able to see your sitemap. You can then enter your sitemap into Google Search Console by logging in, clicking Crawl, and then Sitemaps. Finally, type in the URL you initially generated.
Google may take a while to actually crawl and index your pages, however, this strategy works faster than relying on Google alone to begin the process.
7 on-page SEO audit elements to focus on in your SEO analysis
Now that we've been through multiple technical factors, it's time to focus on on-page elements as a part of your SEO analysis.
Unlike the technical side of things, you probably don't need someone who's strong in IT or development-type knowledge to rectify the following issues.
1. Optimizing page titles
What is it? Also known as title tags, page titles are simply short descriptions of a webpage. There is no character limit, but it's a best practice to stay under 70. The page title shows at the top of the browser window and in search results.
Why is it important? A page title is an important SEO element when it comes to ranking. Page titles should include a page's main keyword.
How do I fix it? Changes to your page titles can be made in the <title> element of each page's HTML. Pay attention to two things when it comes to your page titles. First, ensure they are under 70 characters. If they are longer, Google may cut them off in the SERPs. Second, include your page's main keyword somewhere in the wording.
2. Optimizing meta descriptions
What is it? Similar to a page title, a meta description is a somewhat longer description of a page's content.
Why is it important? Meta descriptions are a great place to include keywords you want your pages to rank for. In addition, they are also displayed in the search results to help users find the right answer to their search query, so it's important they portray the best summary of your pages.
How do I fix it? When auditing your pages' meta descriptions, ensure they are under 155 characters (Google generally truncates snippets to about 155-160 characters). Also optimize them for relevant keywords.
3. Optimizing headings
What is it? The headings within the body of your pages are separate from the actual body paragraphs. They essentially introduce the following sections to your readers.
Why is it important? Headings serve two main purposes: 1) They act as a hierarchy of "section dividers" to help your users absorb the contents of the page much more easily, and 2) they can also be optimized with keywords specific to the content on the page. Headings start at H1 (main heading) and continue all the way from H2 to H6 (sub-headings).
How do I fix it? Try to keep the amount of H1s on each of your pages to a max of one. Although Google does not have an issue with multiple H1s on a page, you can still confuse Google as to what your page is about, and it can be detrimental to your search rankings. If you need additional headers on your pages, use sub-headings after your main heading. Optimize your headings with keywords that make sense to your readers.
4. Optimizing image alt text
What is it? Also known as image alternate text, this is an attribute added to an image tag in the HTML of your pages or other digital assets.
Why is it important? If for some reason an image cannot be displayed on your webpages or in your emails, the image alt text attempts to let a user know what they should be seeing. It also does the same for search engines. In addition, including alt text on your images helps your website comply with ADA regulations by helping users with disabilities to read or hear alternative descriptions of content they might not otherwise be able to view.
How do I fix it? If your images are missing alt text, simply add a short description to each, summarizing what the image is. It is normally best practice to name the image files with hyphens (ex. inbound-marketing-blog), and format the image alt text with spaces (ex. inbound marketing blog).
5. Eliminating mixed content issues
What is it? You'll receive mixed content issues when your pages have a mix of secure and non-secure elements, such as images, links, files, or CSS.
Why is it important? Even if you have SSL applied to your site, having non-secure elements on your pages can weaken the security. Google will consider the page overall non-secure, which counteracts the SSL.
How do I fix it? Your audit should show instances of mixed content so you can pinpoint exactly what you need to fix. In links, images, and other files, it's as easy as editing the URL to have "https" instead of "http" in front of it — but first make sure the URL can be accessed by https.
6. Eliminating duplicate content
What is it? Duplicate content is exactly what it sounds like: content on your site that shows up more than once. Technically, this can also be content that shows up in multiple areas of the internet, but the audit results you may receive will be specific to your own site and what you can directly control.
Why is it important? There are multiple opinions on duplicate content. Some sources say it hurts your rankings because Google gets confused on which version of the content to index and show first. Other sources say Google doesn't really care about the duplication of content, and it moves on once it sees it. (As of today, Google does NOT penalize you for this.) We're somewhere in the middle. While it doesn't seem to have a huge effect on your content's ranking, it could still be detrimental to your user experience and your search results, due to someone not knowing which source is the right or best one.
How do I fix it? Your SEO audit should show you which pages have duplicate content. To rectify this, make sure each of these has a unique page title and meta description in the HTML code of the page. Of course, those are just a small piece of the pages, so if you can, try to alter the headers and body text of the pages as well.
7. Rectifying 404s or broken pages & links
What is it? If you receive a 404 error, it means that one of your pages could not be found. In more technical terms, your browser was able to communicate with a given server, but the server could not find what was requested.
Why is it important? If your user is looking for something specific, and they land on a 404 page on your website, the chances of them staying and trying to find the information they should have found is slim. They most likely will hit the back button (increasing your website's bounce rate!) and find the answer to their query somewhere else.
How do I fix it? First, if you're using a CMS that automatically creates a 404 error page for you, you can customize it to include links to help the visitor get to where they want to go. Second, if you do find that you have pages or links that are resulting in a 404 error, you should either replace them with a newer version, check for errors in the URL structure, or redirect to a relevant URL.
A summary of 4 off-page SEO audit elements to focus on in your SEO analysis
Link-building is a huge part of off-page SEO, but it's not the only part. Generally, off-page SEO can be divided into two categories: link-related and non-link-related.
Most off-page SEO errors are out of your control. Think of it this way: if you can make a change to something on your own website to boost your SEO, that's either on-page or technical. Anything you cannot do on your own website is considered off-page. (Of course, in some instances, there may be some overlap.)
As we mentioned before, we won't go into too much detail in this article, but we will cover the importance of paying attention to some of the more common off-page SEO factors in your SEO analysis.
1. Disavowing toxic backlinks
What is it? Backlinks are hyperlinks from other sources (websites, digital files, etc.) that are linking to your site from another site. A toxic backlink is considered to be any unnatural link that has the potential to cause harm to your domain's ranking in Google.
Why is it important? Having multiple toxic backlinks to your site can harm your search ranking. In fact, Google penalizes websites with a bad backlinks profile.
How do I fix it? The most obvious way to have a website remove their backlink to your site is to contact them. However, this isn't always as easy as it seems. If you have trouble reaching them, you can also try to disavow the links. This is especially helpful if you have a plethora of toxic backlinks. This can be done through Google Search Console. However, it's important to note that it could take Google a few weeks to respond to your request.
2. Number of referring domains and link authority
What is it? In relation to the first item on this list, a referring domain is any website that links (or backlinks) to yours. Link authority is how credible a link is. So, if a high authority domain links to your website, you have a better chance of increasing your own domain authority.
Why is it important? Having multiple healthy referring domains (remember, toxic backlinks are bad!) and high-authority links can actually boost your SEO, resulting in higher rankings and more organic traffic.
How do I fix it? Nothing really to fix here. However, creating some type of backlink strategy is always helpful. It's not enough to just have a bunch of backlinks; you should think about which website pages you want referring domains to link to for SEO purposes. In regards to getting someone to link to your website, you can try a variety of things like guest blogging on their site, simply contacting or emailing them, or trying the Skyscraper Technique.
3. "Dofollow" vs. "nofollow"
What is it? A "dofollow" link has a rel="dofollow" tag, while a "nofollow" link has a rel="nofollow" tag. By using "dofollow," you're essentially telling Google that you want it to recognize the link, and by using "nofollow," you're saying you want it to ignore the link.
Why is it important? When link building to increase the value of your SEO, you'll need to pay attention to the following state of each link. Google doesn't crawl and index "nofollow" links, so you're most likely going to want to prioritize "dofollow" links. However, there is still the possibility of generating referral traffic from "nofollow" links, so it's definitely not completely useless.
How do I fix it? Google has a Chrome extension called NoFollow that you can use to highlight "nofollow" links on a specific page. This can help you prioritize which links to use in your link building strategy.
4. Anchor text
What is it? If you've ever linked some words to a URL, then you've created anchor text. Anchor text is the actual word or words you're linking that URL to.
Why is it important? Google has mentioned that it does consider anchor text in its search ranking methodologies. According to Ahrefs, a well-known toolset for backlinks and SEO analysis, "it's likely that backlinks with anchor text relating to the overall topic of your web page have some influence on rankings."
How do I fix it? Like we mentioned in the beginning of this section, you don't have a great amount of control in regards to defining what your anchor text is off of your site (unless you've submitted a guest post, for example). It is important to know, however, that Google penalizes sites that attempt to manipulate rankings by building links with keyword-rich anchors, so be careful when focusing on your anchor text.
What happens after you fix your SEO issues?
Conducting an SEO analysis, prioritizing which items to attack first, and finally rectifying those issues can take a lot of work. However, there is a light at the end of the tunnel! In fact, when IMPACT did its first SEO analysis, our website traffic increased by 41%!
Perhaps the most exciting part of an SEO analysis is seeing the results that come from the effort your team has put in.
You'll know your efforts are working if you see an increase in organic and overall traffic. In addition, if you re-run your website audit, you should receive fewer issues and a higher "health" score.
Even though your site may be operating better than it was before, it's not enough to only do this once. Remember to audit your website at least once every 6- 12 months to ensure no new issues have popped up. Google is constantly changing its algorithms and requirements for rising higher in the rankings, so this is a great way to make certain you stay on top of this.
Free: Assessment
Does your website build trust with buyers and bring in revenue?
Take this free 6 question assessment and learn how your website can start living up to its potential.