How Long Tail Keyword Research Can Drive Business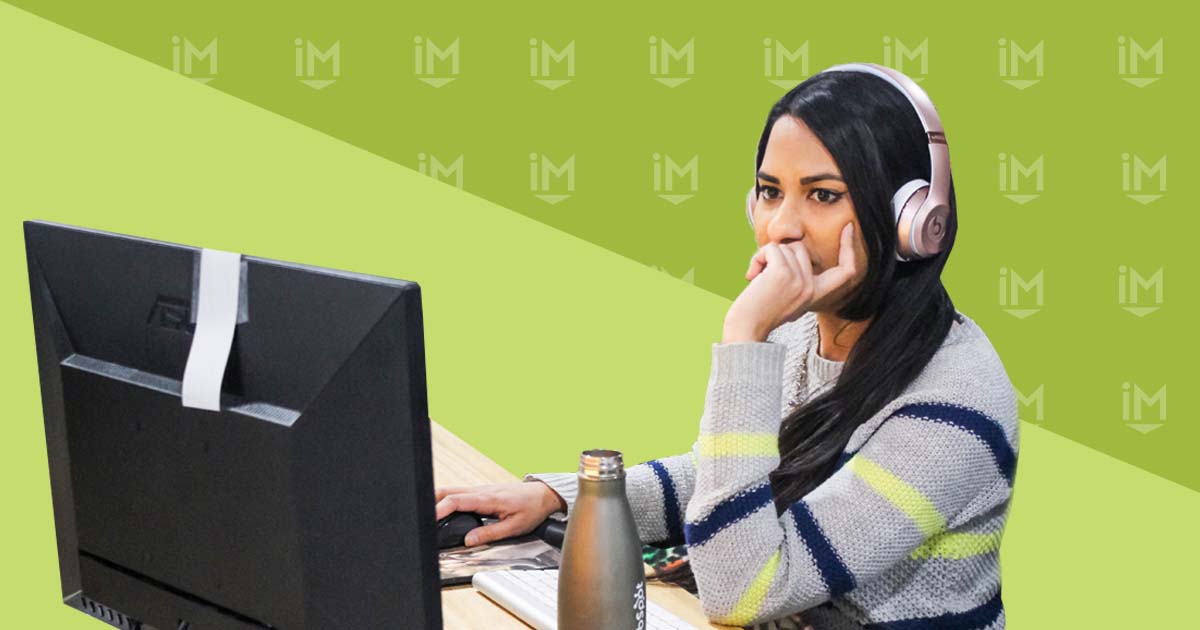 Let's face it: It's harder than ever for a business trying to bring in leads through their website with organic search.
Big-name firms with huge SEO budgets are going directly for the high-volume keywords that drive huge numbers of visitors by themselves, and it can seem impossible to gain a foothold against them. You're convinced that you want those visitors. That you need those visitors.
What if I told you that you didn't want all those visitors?
What if I told you that with a little work and a lot more focus, you can get traffic that's better targeted, better looking (probably), and, best of all, more likely to convert?
This is the world of long tail keywords, and they can supercharge your in-house content team's strategy as a vital part of the They Ask, You Answer method.
Looking for a way to improve qualified lead acquisition? Long tail keywords.
Want to make the sales process smoother? Long tail keywords.
They can help you create content around The Big 5.
They can help you create content for assignment selling.
They can help you become a voice of trust in your industry.
In other words, if your business's website needs to drive more revenue, you need to target long tail keywords.
What are long tail keywords and how can you use them?
In general, a long tail keyword is a query that has an overall search volume of 10 or fewer searches per month. A query with that low a volume probably doesn't sound that impressive on its own, but consider this: long tail keywords like these comprise over 90% of searches in Google in aggregate.
Long tail keywords tend to be more specific and longer (think three to five words) and they frequently appear in the form of a question (more on that in a bit). They're generally underappreciated by most big websites that focus on broad keyword opportunities.
With the right seed keyword and knowledge of your target audience's needs, you can get long talk keyword ideas that allow you to scoop customers that are being ignored.
Let's walk through an example of long tail keywords
Let's pretend you make an accounting software package designed to help make life easier for small and medium-sized business owners.
The search volume for the phrase "accounting software" hits around 12,000 queries per month. That's a lot! If you compete for this keyword, you're going up against dedicated publishers such as Investopedia and Capterra along with large companies such as Xero and Sage. That's not even mentioning the paid ads that appear in the SERPs that are likely to get clicked by shoppers. Heck, even being a little more specific and aiming at "small business accounting software" means that you're going after 8,100 search engine users a month.
That's heavy competition and you probably don't have the time or resources to devote to competing at that level. That's OK, though!
The long tail keywords "accounting software for hair salons," "land development accounting software," and "lawn service accounting software" get around only 10 queries per month each.
The people who use those terms are users who have needs that have to be addressed, and they're most likely being ignored by large-scale websites that are taking a one-size-fits-all approach to SEO.
These are also people who your accounting software firm could quickly create pages for. The language on those pages could address their specific concerns — chair rentals, impact fees, recurring maintenance — and feature imagery that's focused on their industry. You'll be engaging them in a way that nobody else has bothered to, making it more likely that they'll fill out a lead form. The more likely it is that they fill out a lead form, the more likely it is that you're able to get them started with your software.
On top of that, there's a real technical SEO advantage to using long tail keywords as the basis of deeper-in-the-funnel content. Google search crawlers and the algorithm appreciate it when your site makes a real effort to help visitors find out all they can around a topic. When you create a piece based on a long tail keyword, you have the opportunity to link back to product pages and other content related to short tail keywords. This can help those pages rank for short tail keywords.
That is what the right long tail keywords can do for your business.
Now for the important question: Where are these long tail keywords hiding and how can you flush them out?
How to find long tail keywords
As with most things related to the internet, there are free ways to research long tail keywords, and there are ways that you have to pay for. They each have their own advantages. I'm going to walk you through
Free Long Tail Keyword Discovery Method #1: Use Google itself
While it's likely that the information that is displayed will be skewed toward both timeliness and overall volume, Google's autocomplete suggestions can be very helpful when it comes to initial brainstorming around long tail keywords. These suggestions show you what people have entered into Google search to provide a more refined result.
This is just the beginning of the long tail keywords you can get from the main Google search page.
Google's "People also ask" feature shows you questions that users have submitted that are related to your topic. This is a great way to find long tail keywords that can be used to inspire content for your business's blog or learning center.
As you can see here, these are the sort of queries that are practically custom-made for the They Ask, You Answer business methodology — and many of them happen to be long tail keywords!
In this particular case, we can see that Xero and QuickBooks are common topics for people researching accounting software. This gives you an opportunity to give a frank evaluation of their pricing versus your own or to talk about how you can beat them when it comes to handling small business needs.
Finally, there are the suggested searches that appear at the bottom of the search engine results page:
Here we can see that content that addresses ease of use and the needs of self-employed individuals can help you find new visitors.
The disadvantage of using Google's suggestions is that you have no idea what the volume around any of these terms is without moving to a paid tool. You might find yourself targeting phrases with a lot of competition versus long tail keywords. Although you can follow the links and find any gaps yourself, this data tends to be imprecise.
Free Long Tail Keyword Discovery Method
#2: Use your own site data
If you want precise data that are based on your site's current organic search performance, use Google Search Console. For example, you might have a less-focused page that consistently draws a few clicks a month for "free trial small business accounting software," but it doesn't feature that any long tail keywords like that in either the title or H1.
By creating a page that directly addresses that specific long tail keyword, you can drive those users deeper into the funnel without reinventing the wheel or attempting to rank for something you're not already achieving some success with.
It's also worth looking at your content management system (CMS) for help in your search for long tail keywords. Many CMSs offer site search analytics that you can tap into to better understand your current users.
Free Long Tail Keyword Discovery Method #3: Browse the web
Yes, I'm serious. This is one of the most interesting ways to find long tail keywords and help you come up with content ideas at the same time.
Sites such as Quora and eHow draw tens of millions of visitors a month, and they all want to learn something. To give you an idea of where you can find long tail keyword opportunities, here are three results from a search for "small business accounting software" on Quora:
Every question here is an opportunity for a business using They Ask, You Answer. You can use these long tail keywords to create content that answers those questions in your learning center and create materials that help your sales team excel.
Invest in paid keyword research tools
Yes, you're going to have to spend some money, but dedicated keyword research tools are, in fact, the easiest way to get long tail keywords with any kind of certainty. Simply enter a query you'd like to optimize content around, search for a volume of 10 or fewer, and in a second or two, you'll get a list to work from!
Here are a few that I recommend:
Questions as long tail keywords
As you've seen, questions are a big part of long tail keyword research and (obviously) a key component of They Ask, You Answer.
While researching for this article, I came across a block of questions practically tailor-made for the TAYA approach. Each of these questions has between 10 and 30 queries per month (making them long-ish tail, really), but each long tail keyword shows obvious potential for someone willing to invest in creating content that answers them:
How to evaluate accounting software.
How to choose the right accounting software.
Why use accounting software?
How to switch accounting software.
Can accounting software help reduce costs?
If you're really invested in answering user questions, you should check out AnswerThePublic. It helps you find long tail keywords by visualizing search user questions and suggested autocomplete searches. It uses categories centered around the five Ws (who, what, when, where, why) and other words such as "how," "can," "are," "which," and "will."
(Yes, you can get the same data in spreadsheet form. The cloud visual is just neat, you know?)
If you're interested in giving it a trial to find some long tail keywords, you can take advantage of one free search a day on the platform (just make sure to select the right country for your needs), or pay $99 or more a month to use it as robustly as you need.
You can also use questions to try to get a featured snippet for your website, like this:
Long tail keywords are a great way to invest in long term search success
I'd like to think it's obvious by now, but I'll go ahead and say it anyway: Long tail keywords are great.
When you target long tail keywords, you are engaging users who are being missed by the competition. Each long tail keyword you rank for helps you grab low-hanging fruit while building your site's Google search presence.
They fit naturally into the They Ask, You Answer methodology and can be used to build out your content calendar with ease. Every piece you create can aim at a segment of search traffic.
So, get started today! Find a long tail keyword that your site isn't ranking for and go for it.
Free: Assessment
Does your website build trust with buyers and bring in revenue?
Take this free 6 question assessment and learn how your website can start living up to its potential.