Subscribe
Join 40,000+ sales and marketing pros who receive our weekly newsletter.
Get the most relevant, actionable digital sales and marketing insights you need to make smarter decisions faster... all in under five minutes.
Thanks, stay tuned for our upcoming edition.
3 quick SEO fixes that will increase your website rankings right away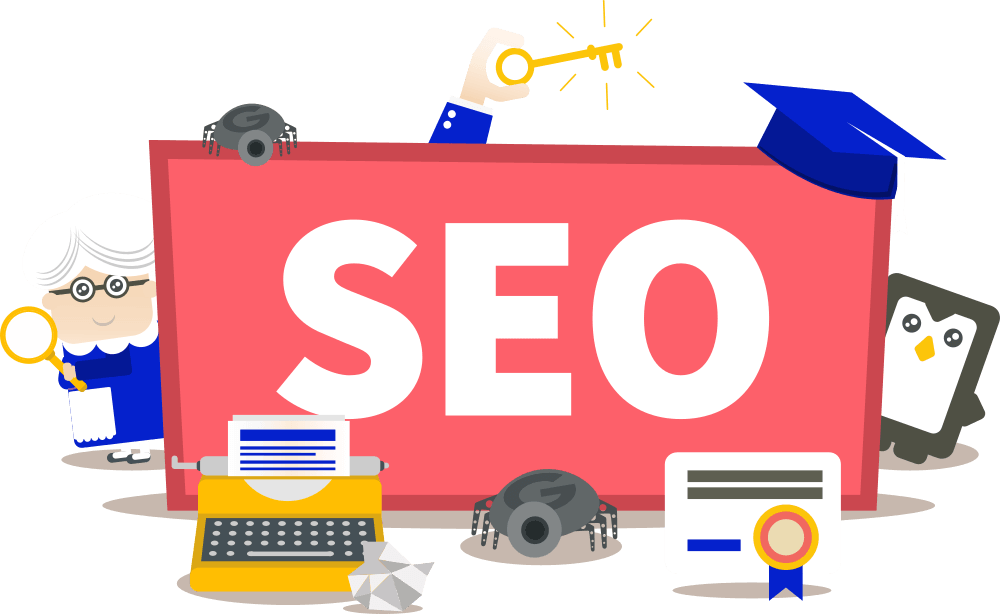 Quick SEO Fixes
Add alt text to all images on your website
Add schema markup and rich snippets to your pages
Fix your 404s
It's no secret that search engine optimization (SEO) is a tough thing to master.
Google is constantly changing its algorithm which means you must constantly be up to date on best practices. It's a full-time job.
A lot of times, you might think that you are doing all the right things and still not see an increase in search rankings or traffic. You may even look over at your competitor's websites that don't even have good, thoughtful, buyer-focused content like you do and see they keep getting ranked for their targeted keywords.
What gives? Unfortunately, there's no magic wand that we can wave that will get us ranked on page one of Google. At least not that I know of yet…
The truth (and good news) is: While search engines can be hard to top, it can be done! You just need the right information and guidance on how to implement your SEO strategies more efficiently.
That's why in this article we'll share three quick SEO fixes that will increase your website rankings right now!
By implementing these, you'll be well on your way to increasing your search ranking, driving more traffic to your website, and generating more leads.
Ready?
1. Add alt text to all the images on your website
The first quick SEO fix I have for you is adding alt text to the images on your website.
Image files don't contain text. Even if they do visually, it cannot be read. So to help Google process what your image is, you should add alt text describing what the image is so Google can "see" it.
Before we go further I think it would be helpful to clarify the fact that the alt text and the name of the file are not the same. Your file can have a name and also have a completely different alt text. On the flip side, if you do name the file something specific, the default alt text will be the same unless you go in and change it.
Google's algorithm is insanely powerful and fast but it can't actually see and process anything like our eyes and brain can. Because of this, in order to process information, Google's algorithm relies heavily on words. This is where alt text comes in to help.
For example, if I was going to include this picture of pancakes in this post (I adore pancakes), instead of leaving the alt text as something random like "img_3080.png," I can add the alt text "Stack of pancakes with blueberries and powdered sugar on top."
Adding this alt text to my image helps Google make sense of the content of my page and its relevance to my chosen keywords. The more relevant that Google feels your article is related to the keywords you're looking to rank for, the better chance your content has at showing up higher in the search results.
Plus, with users and search becoming increasingly visual, having images that show up in results for your keywords can be just as valuable in increasing your ranks and drive traffic as blog articles or pages.
🔎 Related: What Does Google's Visual Search Push Mean for You?
Alt-text isn't just for Google, though. Techsmith.com points out that alt text is key to making your website accessible. Alt text helps to ensure that those who are visually impaired or who have other cognitive disabilities are able to understand visual content like images, charts, and graphs as well.
When using a screen reader, instead of just saying "image" as the reader dictates the text, it's instead able to read the description of the image provided by the alt text. This allows the listener to understand and paint the picture in their own mind.
2. Add schema markup and rich snippets to your pages
Schema markup (or structured data) allows Google to better understand what your content is about and contextualize that information in its search results.
It can be used to add star reviews to your page, phone numbers, author names, etc.
🔎 Related: What Is Schema Markup & How to Add it to Boost SEO?
Snippets on the other hand, particularly rich snippets, are what a human audience reads in search results to quickly understand whether or not a piece of content will give them what they're looking for.
According to Yoast.com, a snippet any result that shows up after you've searched for something in Google. A rich snippet contains a lot more information between the URL and the description, compared to a normal snippet which is just the URL followed by the description.
Rich snippets provide extra information to your audience to help them better understand what your pages are about.
Here's an example of a standard snippet for a toy store in my hometown:
In this snippet, there's just some very basic information regarding my search of "amatos toy store review."
While I find the first few lines helpful because they do go right into the review, and a positive one at that, that alone might not be enough for me to click on it. It doesn't stand out or catch my eye as much as this next example.
Here's an example of a rich snippet for the same toy store:
When you look at this snippet, where is your eye immediately drawn to? If you said the stars at the bottom left then you get a gold star yourself!
So what does this mean for you? Well, for one, if your website is delivering the high quality content and value it should be, schema helps bring this to the surface for Google to recognize and rank you accordingly. But, in addition to this, if you want to increase your website rankings you need clicks!
Rich snippets help draw the reader in and make them want to click through to your pages. So look for pages on your website where you can add rich snippets and watch your traffic and click-through rates increase!
3. Fix your 404s
You wake up bright and early filled with excitement and enthusiasm because today you're going to order that gift your spouse keeps talking about for their birthday.
You grab your coffee, pull your chair up to your desk, sit down, hop onto the website where you know they must have the gift, click on the link and then you see this….
The wind in your sails is gone. What started out as a really exciting experience full of anticipation just ended in defeat and frustration. All because of this screen.
Don't let this be the tale of your prospects and customers.
Driving the customer crazy, high bounce rates, and a questioning of your company in the mind of the customer are just a few of the many reasons why 404 errors are like a cancer that must be treated immediately and monitored regularly.
It's not just your customers who groan at the sight of 404s. When Google's algorithm crawls your site and sees 404 codes, those pages get pulled from SERP and signal to Google that your website isn't entirely up to snuff. Don't let all your great SEO efforts go down the drain!
In the article Dissecting Error 404: Things That Could Happen If Your Page Is Broken [Infographic], IMPACT's own web project manager Melanie Moore, lays out two ways of dealing with these pesky pages.
The first is to recreate the page, keeping the same URL if you're able to, but if that's not possible, then you'll need to set up a 301 redirect to another page to make sure the visitor's journey doesn't just come to a frustrating halt.
The second is to have some fun with the page and make it something that the reader can still use to help them accomplish their goal instead of being a brick wall that ends their journey. You can do this by including links to relevant pages on your site, adding videos, and using engaging copy.
Here's an example of how our client Weld.com made their 404 page something fun and helpful to visitors.
I love this example for a few reasons. First off, the copy on this site is concise and uses playful industry humor to resonate with the visitor. . They've also offered direction by placing links to other useful pages on their site that a viewer might be interested in. With these, this page is now the start of a new journey, not the end.
For more inspiration on how to spice up your 404 pages check out this article 21+ best 404 error page examples (+ must-know best practices).
Fixing your 404 pages in this way not only helps your technical SEO, it gives you the opportunity to continue building trust with your audience and deliver a helpful and engaging experience.
Now what?
Remember how scary you thought SEO was when we first started? Now you have three quick fixes that will help increase your website rankings right now and help you on your journey of becoming an SEO pro!
But if you'd like to take your game to the next level, check out our web design services.
Free: Assessment
Does your website build trust with buyers and bring in revenue?
Take this free 6 question assessment and learn how your website can start living up to its potential.