Will Google Chrome's newly minted 'fast pages' rank higher in search?
Because Google is taking important page ranking factors into consideration when labeling fast pages, it leaves us wondering whether or not that means these pages will appear higher in the search engine results.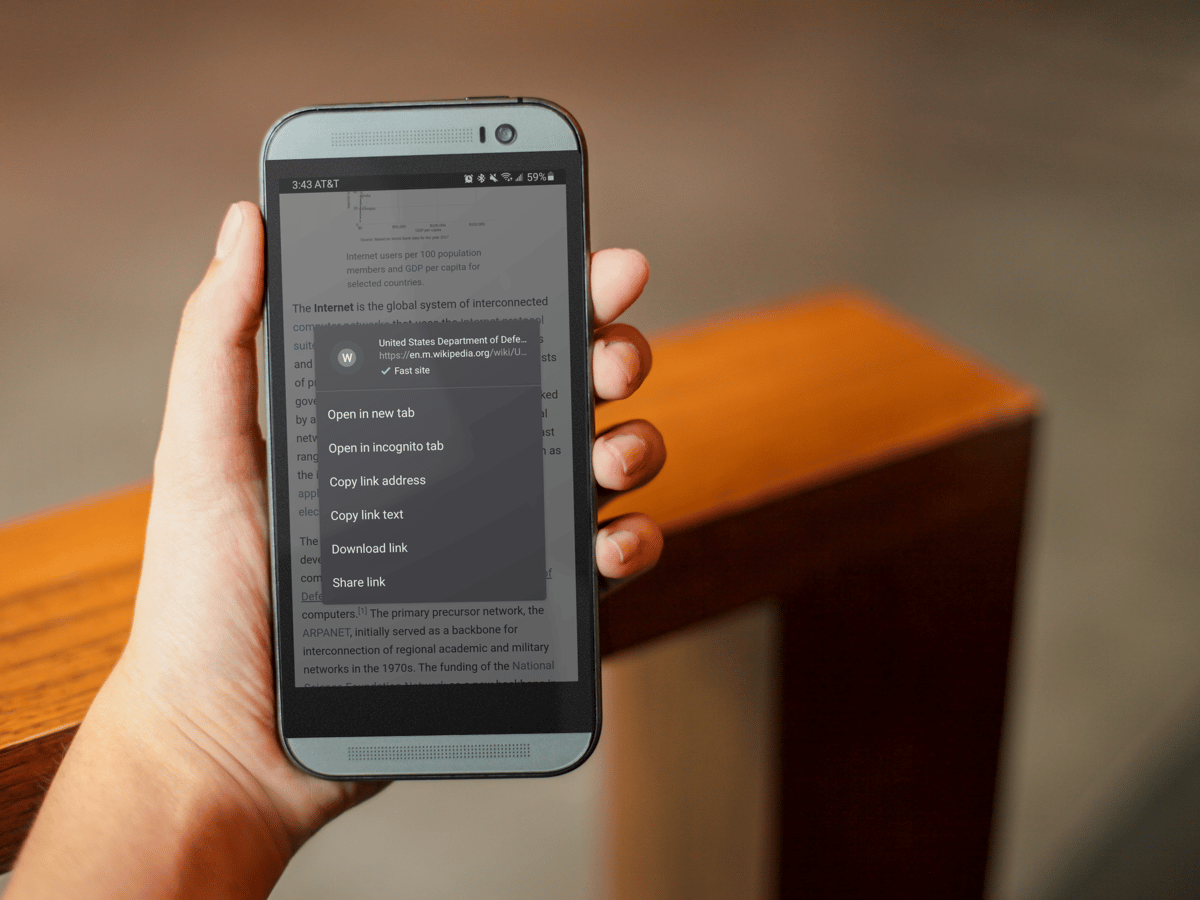 Do you find it exciting or frustrating when Google introduces a new way to potentially rank higher in the search results?
(It's okay to say "both.")
In the past decade, Google has announced a variety of search ranking factors, including website security and accessibility, page speed, mobile friendliness, and domain authority, among others. As a result, in order to keep relevant, businesses have had to optimize their digital presence to compete for the top spots in the search engine results page (SERP).
And there just may be something else they can do to get ahead.
According to a recent article on Chromium Blog, with the roll out of the Chrome 85 beta comes a "fast page" label for specific pages that meet or exceed all metrics thresholds included in Google's Core Web Vitals program. This program was introduced in May of this year, and its main focus is to provide guidance for quality signals that Google believes are essential to delivering a great online user experience.
🔎 Related: Google releases Core Web Vitals built-in app for Shopify merchants
Google plans to help users identify those exceptional experiences by using fast page labels to — you guessed it — label fast links via the link context menu on Chrome for Android. Moreover, these labels may play a significant part in which pages rank higher than others.
What exactly is a fast page?
In order for a page to be given the fast page label, the URL (or URLs like it) needs to have been historically fast for users.
In addition, by referring to the Core Web Vitals, Google is able to rely on web usability metrics such as loading time, responsiveness, and the stability of loading content to ensure the pages receiving the label actually fit the definition of a good user experience.
🔎 Get help: Level-up your search rankings with an IMPACT SEO audit
Android owners using Chrome can identify if a page has this new label by long-pressing a link before actually visiting that page; there will be a "fast page" badge if Google has deemed it a great user experience.
This functionality will be rolled out in the Chrome 85 beta, but Google has given instructions on how curious users can test it out now:
Go to chrome://flags in the Chrome browser
Enable "Context menu performance info and remote hint fetching"
Turn on Lite mode or "Make Searches and Browsing Better"
Navigate to any qualifying page, such as the Wikipedia page for the Internet, and long-press on any link
(Note: When I tried this, I received a "fast site" label instead of "fast page," but I can confirm it definitely worked!)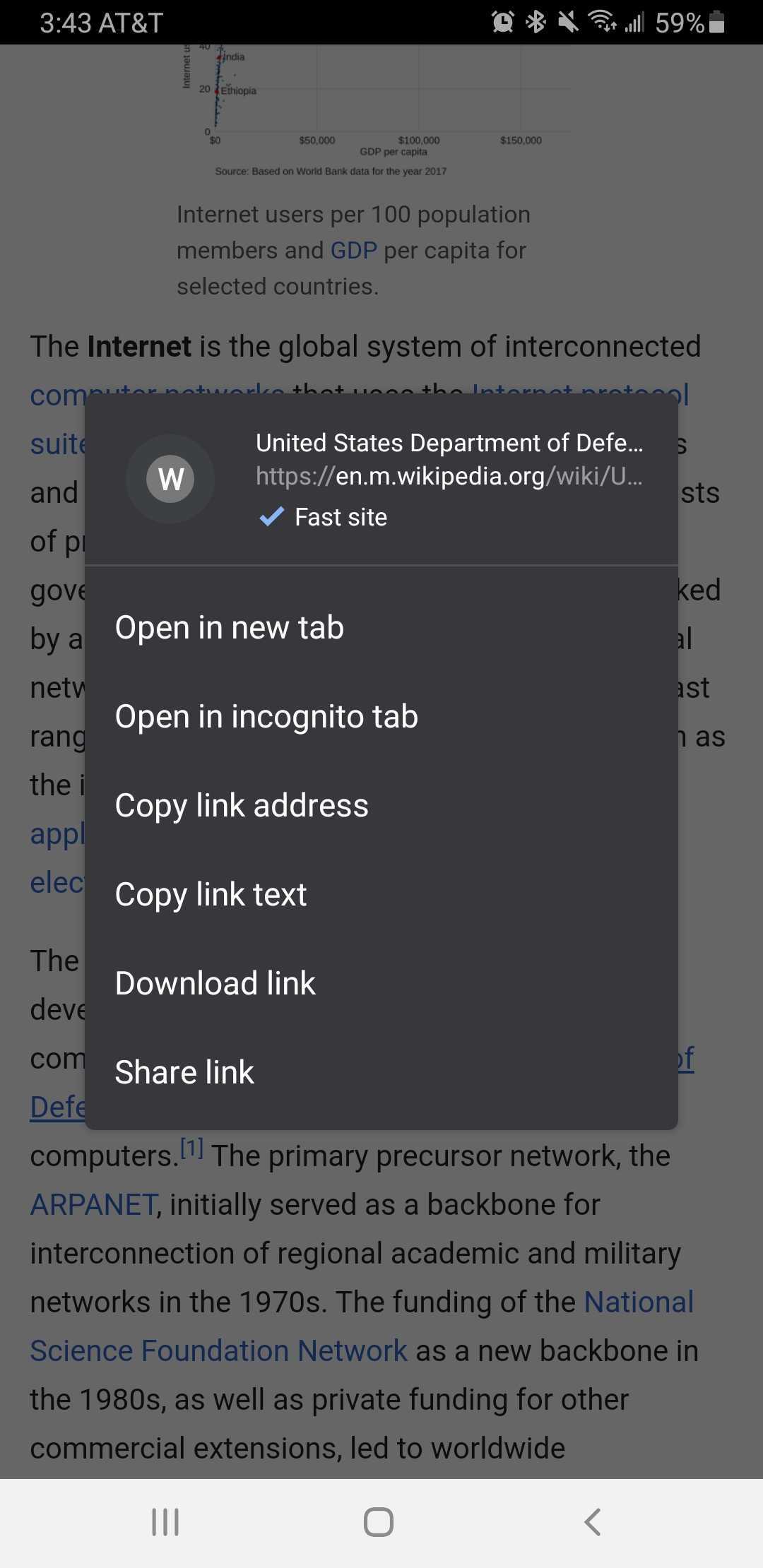 Here's how you can help get your links labeled as a fast page
Because Google is taking important page ranking factors into consideration when labeling fast pages, it leaves us wondering whether or not that means these pages will appear higher in the SERP.
🔎 Infographic: 14 SERP feature examples you see every day
As of right now, there is no concrete answer, but Google has noted that their plan is to "maintain alignment with Core Web Vitals as they evolve, so that [they] are always labeling pages that have optimized against the metrics that are most representative of a user's overall experience."
Knowing that, it's urging businesses to optimize for the Core Web Vitals to improve their website's page quality. It even updated its developer tools with recommendations to help.
As a first step, take a look at Google Search Console's new Core Web Vitals report to help you take note of any pages that may require attention. Once you've got your list, you can use PageSpeed Insights to diagnose lab and field issues on a page. Then, you'll be able to use Lighthouse and Chrome DevTools to gain insight into how you measure up against the Core Web Vitals, and you'll even receive some action items on exactly what to fix.
🔎 Related: 10 reasons why your website content isn't ranking well
Of course, it's also important to remember to optimize your website for SEO basics such as making sure your website has an up-to-date SSL certificate, eliminating mixed and duplicate content, and decreasing site load time.
The more optimization you take care of now, the better off you'll be to potentially receive the stamp of "fast page" approval and (in theory 🤞) rank higher in the search results.
Published on August 25, 2020