Google Search Console now has news performance reports for publishers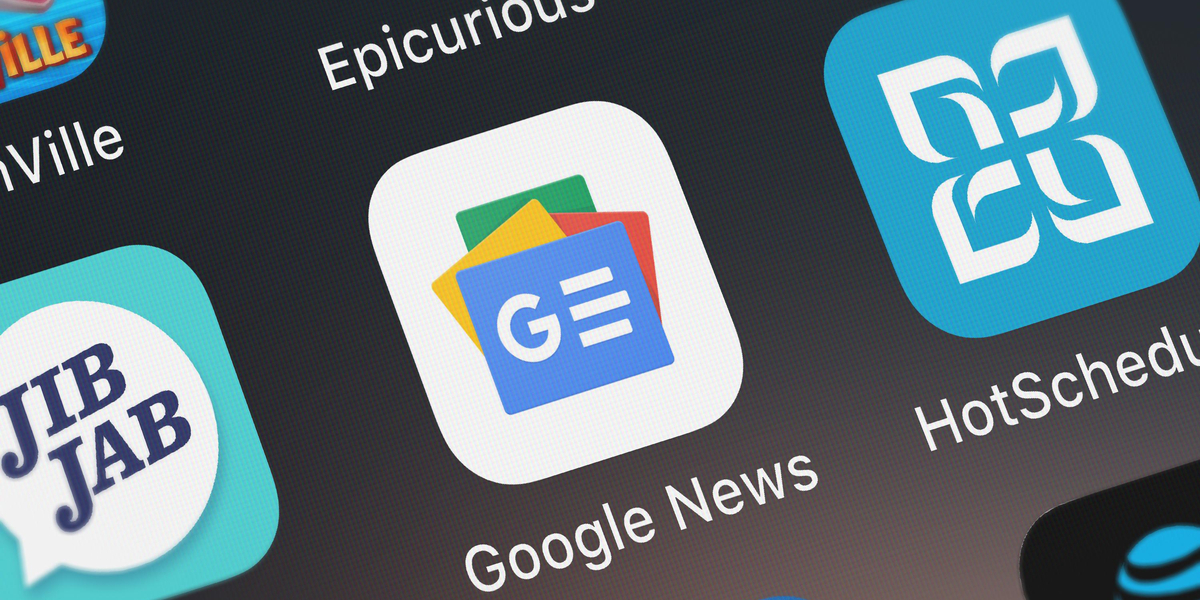 Publishers, rejoice!
Your prayers have been answered; Google Search Console has finally added a report feature for your news articles listed on Google News.
(That is what you were praying for, right?)
According to Search Engine Journal, the report is designed to give publishers a better understanding of user behavior as it relates to their news articles. It can be accessed on Google's Android and iOS apps, as well as on news.google.com.
First, log into Search Console. Then, click Google News in the navigation menu.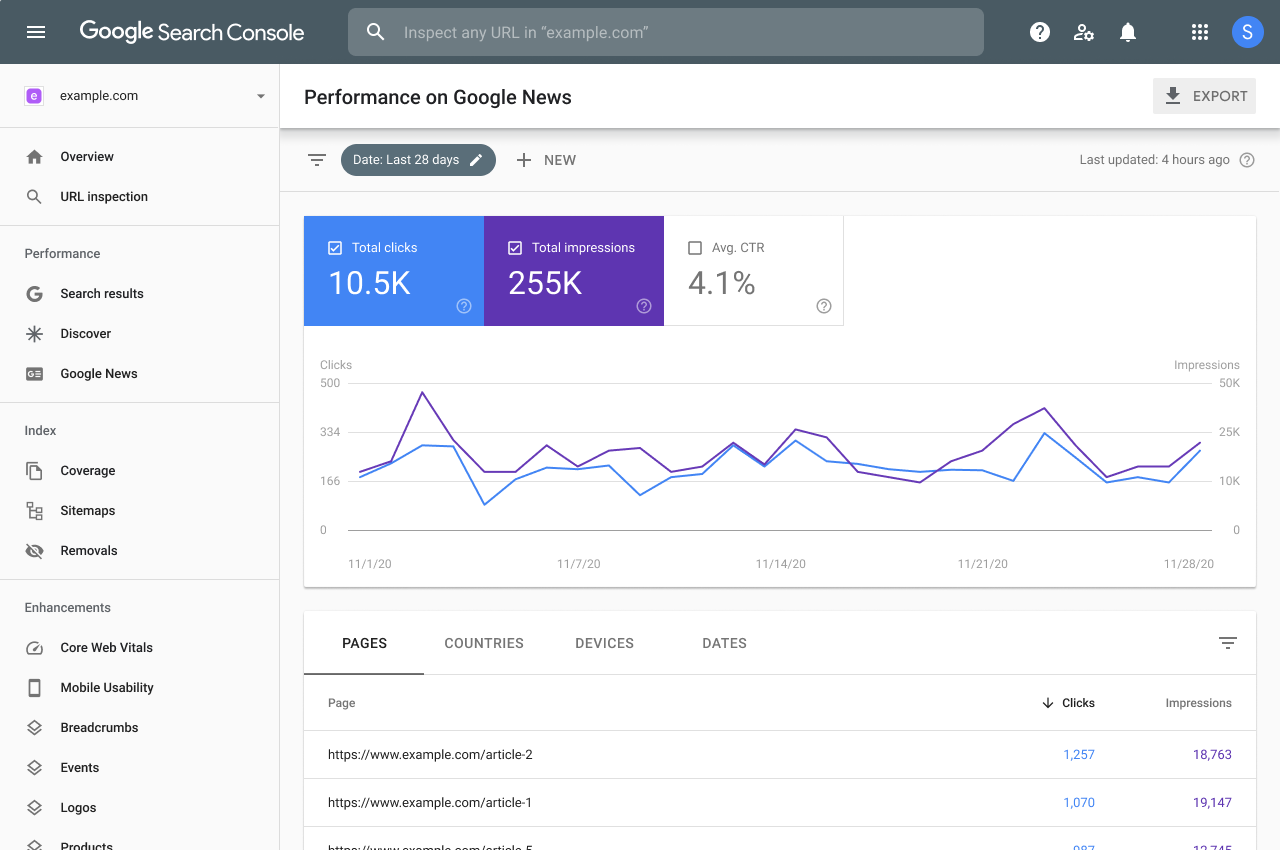 Source / Google
You'll be able to view metrics such as impressions, clicks, and click-through rate, all while having the ability to filter and segment that data by specific properties, just as you normally would for other reports in Search Console.
Why is this a big change?
Previously, publishers weren't able to segregate certain data specific to their news articles in order to observe and draw conclusions regarding content engagement. This new report allows site owners to see basic, but useful, information like the number of times their news posts have been shown to users in the Google News feed, or the number of clicks on each article.
🔎 Related: How to get started with Google Ads (the ultimate guide)
What's also worth noting is that eligibility for being featured in Google News has become a lot easier to accomplish. Publishers used to be required to submit their site to be eligible for the Google News app and website, but that is no longer the case.
Now, as long as publishers comply with Google News content policies and do their best to create high-quality content for their audience, they'll automatically be considered to be featured on Google News. (Some tips on how to do that are listed below.)
Publisher Center could help improve your news article performance
Google's Publisher Center is a tool that lets you share your content directly with Google News in an effort to attain greater control over how that content may appear, which could result in greater performance. Publishers can do this by submitting their RSS feeds, website or article URLs, or videos that they want displayed in the results.
🔎 Related: Google Journalist Studio is a goldmine for content marketers
It's important to note that you don't need to use Publisher Center in order for Google to accept your content into Google News; Google will find the content through its normal web crawling process.
In addition, submitting your content through Publisher Center also does not mean you're guaranteed to have your content shown in Google News or gain an increase in rank. However, submitting your content could provide a number of other benefits that may be useful in helping you achieve your publishing goals.
According to Search Engine Journal, signing up for Publisher Center allows you to:
Design, brand, and customize your publication's sections and content in Google News
Run ads inside your content area in the Google News app
Become eligible to be in the Newsstand section of the Google News app
Any combination of these benefits could mean an uptick in your publishing metrics.
How to get the most out of Google News and the new report
If you're logged in to Search Console, but you don't see any sort of news report, chances are your articles probably don't appear in Google News (or Google hasn't rolled it out to everyone quite yet, so don't panic).
But it's not too late to try to get them there. Just focus on creating high-quality newsworthy articles that will bring value to readers. An article by The Upper Ranks suggests the following:
Focus on timing. Avoid writing evergreen content, but instead, write about what's happening right now.
Avoid writing how-to articles, advice columns, job postings, or property listings.
Produce a lot of relevant content — at least one to two articles per day.
Structure your content in a way that allows for the most important detail to live at the beginning, all while following the principles of good journalism.
Include a concise, engaging headline to attract readers.
If you're able to get your content featured on Google News, you will be well rewarded. Neil Patel lets us know that, "Google News sends 6 billion clicks per month to publishers all over the world." Can you imagine if even one of your articles was picked up by Google?
🔎 Related: SEO statistics every single digital marketer must know
Once you begin following the basics for creating news articles, Google will start to recognize that you're serious about sharing your content with readers. As a result, metrics will begin to populate in your news report in Search Console.
Utilize this data to help you build and refine your content strategy based on engagement and behavioral trends. By being able to drill down deep into the news publishing segment of your strategy, you'll be empowered to make better decisions when it comes to your content.
Free: Assessment
Does your website build trust with buyers and bring in revenue?
Take this free 6 question assessment and learn how your website can start living up to its potential.