Subscribe
Join 40,000+ sales and marketing pros who receive our weekly newsletter.
Get the most relevant, actionable digital sales and marketing insights you need to make smarter decisions faster... all in under five minutes.
Thanks, stay tuned for our upcoming edition.
How much do technical SEO services cost?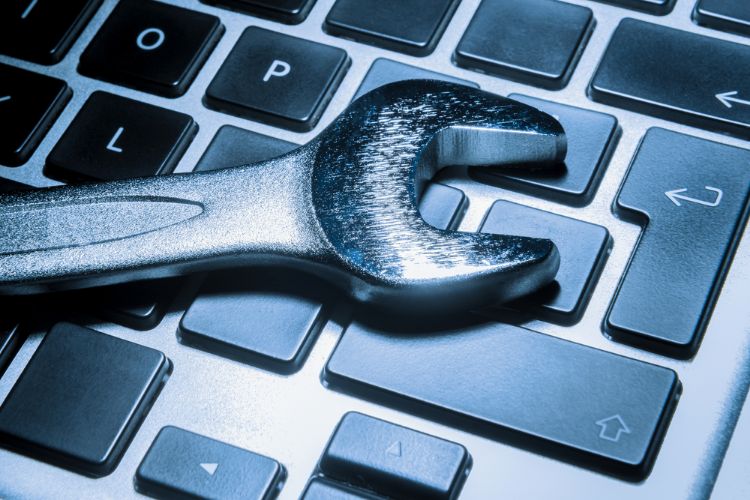 Search engine optimization and the basics of SEO used to seem so easy.
Include keywords in your website content and voilá! You were optimized for search.
Today, Google has made it more complex than ever to ensure your digital presence is properly optimized for success. With that comes a more recent type of SEO: technical.
Unlike traditional on-page SEO, technical SEO doesn't necessarily focus on the content you produce, but rather the optimization of your website and server to improve the crawling and indexing process, as well as increase search visibility. Included in technical SEO are activities like:
SSL application
Optimization of site load time
Elimination of 404s or broken pages & links
Elimination of mixed content issues & duplicate content
Identifying & disavowing toxic backlinks
Image file size optimization
Creation & submission of an XML sitemap
Depending on the health of your website, there may be other aspects to be examined as well.
Because of its complexity and recent rise in popularity, technical SEO is unfamiliar to many businesses that don't know whether they should begin researching related services for their websites.
If you're one of those businesses, let me ask you:
Do you want more people to find your website?
Do you want more people to buy from you?
Do you want to spend less money on marketing and advertising?
If you answered yes to any or all of these questions (I hope you did), then you should think about investing in technical SEO services.
It's important to know that technical SEO isn't just a one-time thing; it's something that needs to be regularly practiced. It's a continual investment into the health of your website and digital presence.
But how can you know for sure what the right services are for your particular situation? And how much are these solutions going to cost you?
In this article, we'll dive into the different types of technical SEO services offered and how much each may cost, as well as provide suggestions on which tools you can use to gain insight into the health of your website.
A breakdown of the types of technical SEO services
So, you've decided to pull the trigger on implementing technical SEO for your website. (Yay!) Now it's time to decide what's right for you. No matter what the service, budget is always a factor. As a result, we've broken down each service to detail what it covers, as well as how much it could end up costing you in the short- and long-term.
Technical SEO site audits
A technical SEO site audit is completely different than an on-page SEO audit. It starts at the DNS level and covers all of the features that a website operates under. It checks the technical aspects of your website to ensure it is functioning properly.
An audit should include schema and off-site factors. By focusing on schema, you can give additional information about your website to search engines without it actually being displayed for the user on a site page. This helps Google better understand what your website is all about.
A site audit is typically a two-week process, but it can be as long as one month depending on the size of the website.
It's recommended that a technical SEO site audit is the first thing you do. This way, you'll have a deep insight into how healthy your website is, and you'll be able to make a better decision in regards to what services you may need next.
The cost of a technical SEO site audit typically starts at around $5,000, but this depends on how deep or complex your business wants to go. Depending on depth and size, it can range anywhere from $3,000 all the way up to $30,000.
For example, if your website has millions of URLs, like an e-commerce site, or if it has a lot of canonical issues or strategies to be developed, plan to spend more towards the $30,000 mark.
Technical SEO consulting services
Consulting services are pretty common these days because technical SEO has moved from being more of a "growth hack" to becoming a core part of business operations.
Google's algorithms are constantly changing, so it's important to keep up and adapt.
Normally, consulting meetings are held once per week for about one hour each. Meetings with a dedicated consultant will cover priority items for your business to implement based on their importance and effectiveness. A consultant may also cover steps on how to complete each item, coaching your team along the way.
The industry average for monthly technical SEO consulting services is about $1,000 per month, but it varies widely. Typically, these services can range from $3,000-$5,000 for higher end websites, so it's important to request an estimate beforehand.
Implementation
After the initial audit of your website, you'll need to ensure the errors are fixed.
Fixes can include properly applying an SSL certificate, decreasing site load time, eliminating mixed content issues, and more.
Upon completion of the audit, it's important to devise a technical SEO strategy to ensure a plan is set in place and your website issues are rectified in a timely manner.
Normally, technical SEO implementation is billed by the hour of effort. The average cost per hour is about $100, although a more reputable agency may charge upwards of $175 per hour.
Some organizations choose to deal with the fixes internally, while others hire experts to complete what needs to be done.
It's important to know, though, that the cost increases as the specialization increases. If your audit reveals that you need need more complex fixes that deal with schema, website speed, or JavaScript, you may need a subject matter expert to solve for this.
Ongoing maintenance retainer
After you've implemented the fixes of the issues from your audit, you're going to want to maintain the overall health of your website.
Think of this as a monthly "health check."
In an ongoing monthly maintenance retainer, your technical SEO expert will help with things like building schema, ensuring upkeep of your website, implementing development tasks and updates, and other needed items.
In addition, if your company can benefit from local SEO, the expert will maintain your presence there, as well. This could include claiming, optimizing, and maintaining your Google My Business profile, managing your account in a local aggregation site like Moz Local or BrightLocal, or dealing with off-page factors that will help increase visibility.
The average cost for a monthly maintenance retainer is about $1,000, but this could increase based on your needs.
An overview of available technical SEO tools
In addition to knowing your strategy and how you plan to attack the technical aspects of your website head-on, it's also crucial to understand the different types of technical SEO tools available to businesses today.
When used correctly, these tools can not only help maintain your overall website health, but they can also give you the information you need to make the right decisions when it comes to improving your digital presence.
Various SEO tools will provide an automated crawl where you can pick and choose what you want to look at. You'll want to start with impression rate, because nothing happens on Google or organic search without an impression, so you want to make sure none of the configuration changes you're making are affecting that.
It is recommended that you check on your progress at least once a month after you've corrected all of the initially audited problems. In addition, go through your lead or funnel strategy, and identify areas of improvement on a monthly basis.
Although platforms like these can be a huge help in identifying errors, maintaining website health, and providing solutions, they shouldn't be a complete replacement for dedicated services.
Like any other marketing strategy, tools should be a supplemental factor in your plan to achieve a near-perfect website. While they can do a lot, there isn't one that can do everything.
The tools you should use depend on what you want and need to accomplish.
Listed below are eight technical SEO tools you may consider using as you think about your website strategy.
The Screaming Frog SEO Spider crawls your website's URL and displays key technical and on-page elements for you to analyze. By reviewing this data, you can quickly gain insight into any issues your site may have.
There is a free version, but the crawl limit is 500 pages, and it doesn't include some advanced features. The paid version ranges from $146 to about $183 per year, depending on the amount of licenses you need.
SEMrush offers solutions for SEO, PPC, content, social media, and competitive research. It's basically a full-stack marketer's toolkit.
There is a free version, but it is extremely limited in what it offers. There is also a 7-day free trial of paid subscriptions. Prices range from $99.95 per month all the way to $399.95 per month (and there is custom pricing for an enterprise option).
The difference in pricing is in the domain and keyword analytics results. There are also add-ons you can purchase for an additional price.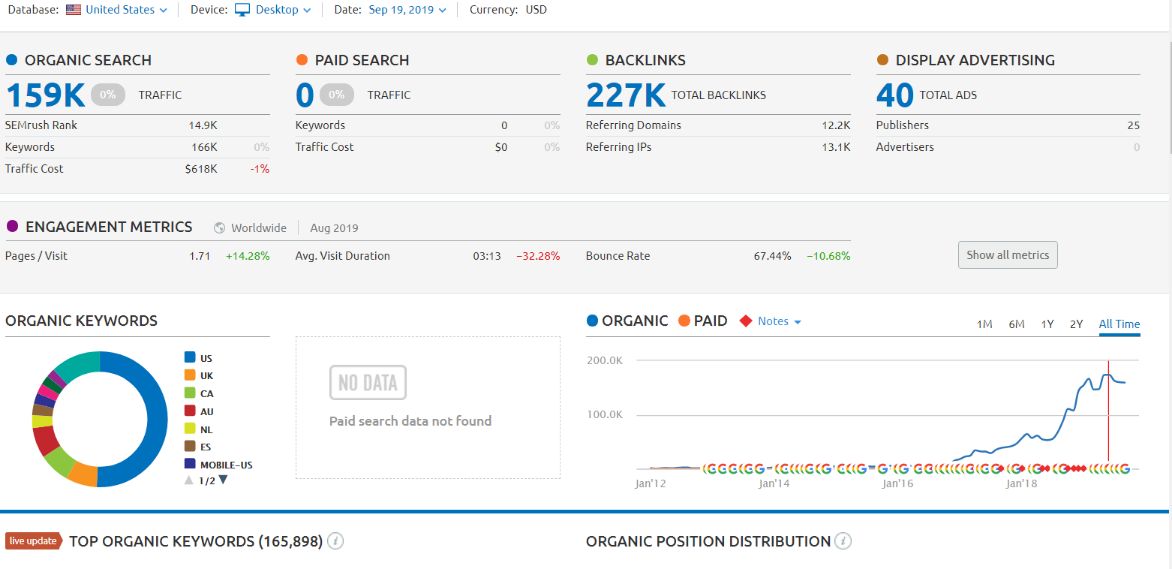 Ahrefs allows you to audit your website, explore competitors, and research keywords and backlinks all in one place.
There is no free version, but it does allow you to start a 7-day trial for only $7.
Once your trial is over, subscriptions range from $99 per month to $999 per month.
The difference is in the amount of users, projects, and depth of analytical results. It's helpful to know that if you opt for yearly billing versus monthly, you'll get two months free.
There are additional add-ons you can purchase as well, like Link Intersect. This unique add-on lets you find the sites linking to your competitors but not to you.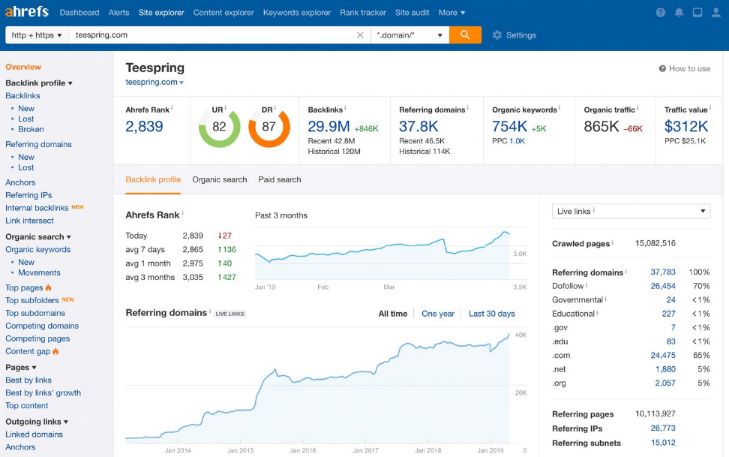 One of the more well-known tools, Google Analytics allows you to analyze in-depth details about the visitors on your website. It provides valuable insights that can help you to shape the strategy of your business.
Google Analytics is free to anyone, from a small business to an enterprise.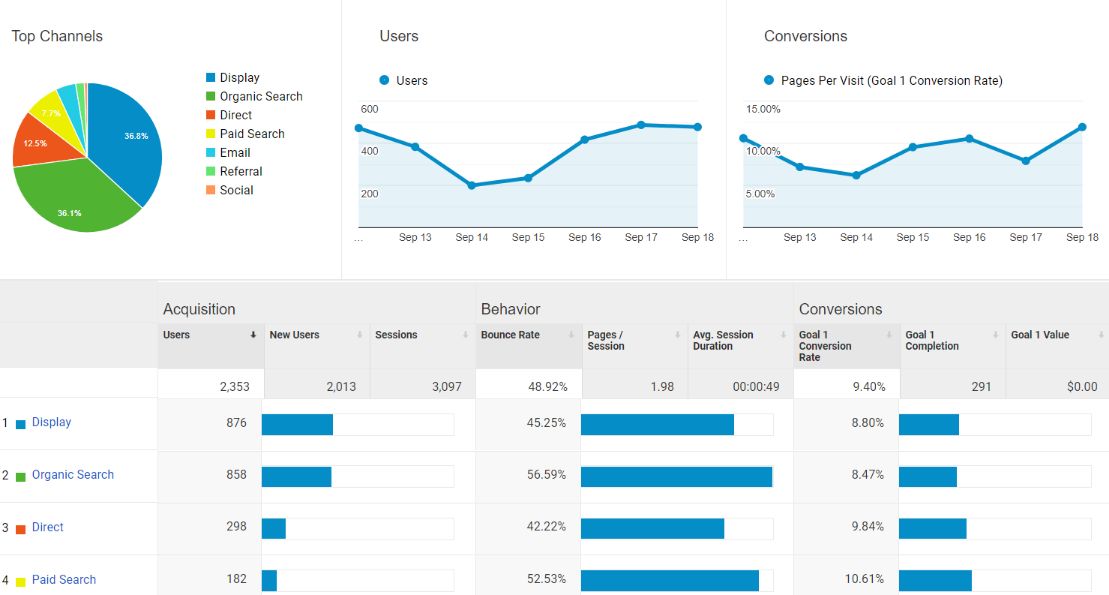 Google Search Console is a web service by Google that allows your webmaster to check indexing status and optimize visibility of your website.
Google Search Console is free of charge to anyone.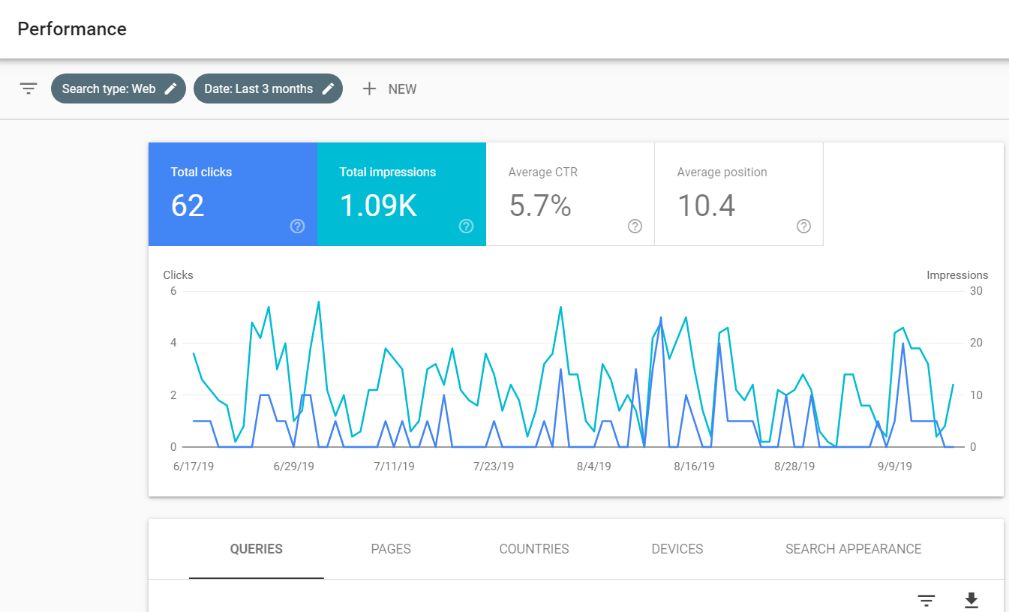 Moving into local-based tools, Google My Business gives business owners more control of what shows up in search results when someone searches for their business' name. It also lets owners verify their own business data by creating a new profile or claiming an existing profile that's been auto-generated by Google.
Just like the other Google tools, Google My Business is also free to anyone.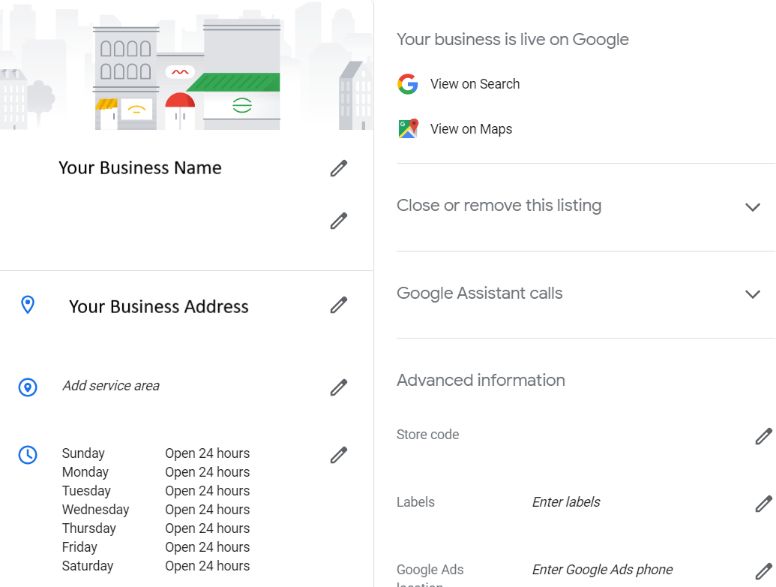 Moz Local is an automated listing management tool that actively and continuously syncs your location data to their citation partners — the websites where you want your company to show up. The primary purpose of Moz Local is to positively affect your visibility on search engines by making it easy for you to publish consistent location data without having to do it manually.
The platform has three different pricing tiers:
Basic is $129 per year, per location. With Basic, you'll get the publishing of your location data to essential directory partners in the US, UK, and Canada. This includes Google, Facebook, Google Maps, and Waze.
Plus is $199 per year, per location. With Plus, in addition to publishing to directories, Moz Local will also publish to aggregators, including Factual, Infogroup, and Localeze. Additional partners in the UK are included in the Plus plan as well.
Complete is $299 per year, per location. The Complete plan publishes to major directories and aggregators, with the ability to respond directly to customer reviews and post to social platforms.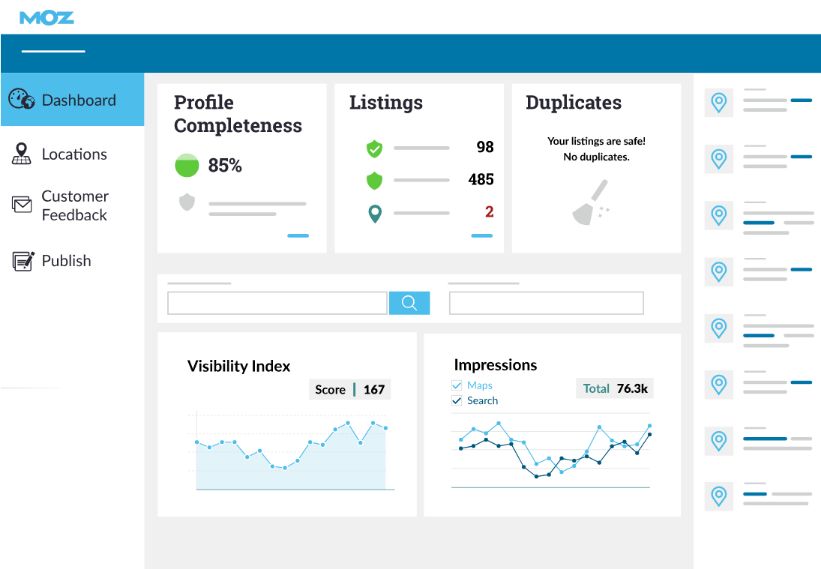 Similar to Moz Local, BrightLocal is an integrated SEO and local citation platform that can help you boost local rankings, increase online visibility, build citations, and develop your online reputation. It offers a 14-day free trial, which should help you better understand the features that go into increasing your local presence. Once your trial period has ended, you can choose from any of these four subscription models:
Single Business is $29 per month (or $24.17 per month if you choose the annual plan). This is perfect for small businesses with up to three locations.
Multi Business is $49 per month ($40.83 per month on the annual plan). Mid-sized businesses and growing agencies managing up to six locations should choose this.
SEO Pro is $79 per month ($65.83 per month on the annual plan). If you're a business or agency managing up to 100 locations, this is the plan for you.
Enterprise is custom-priced depending on the needs of the business. This plan is often used when a company needs to manage SEO, listings, and reputation for more than 100 locations.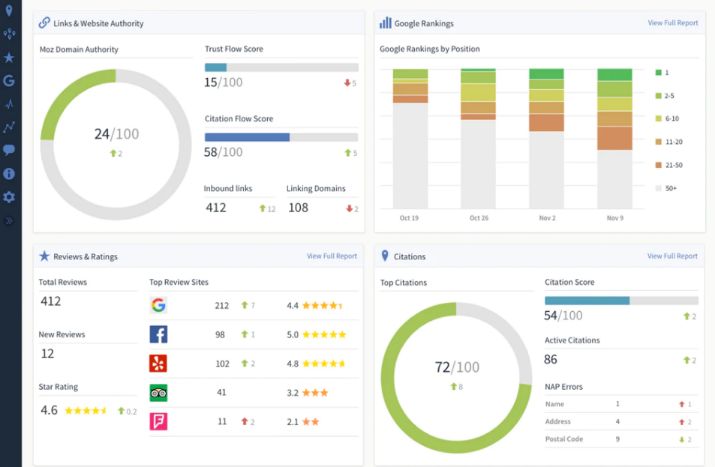 Once your initial audit has been completed, you'll have a good idea of which technical SEO tools may be helpful in fixing and maintaining your site's health.
Hiring a technical SEO agency vs. hiring a freelancer
When it comes time to hire professional help, some organizations may turn to the freelance community instead of hiring an actual technical SEO agency.
While there are some pros to making this decision, there are also some cons you will want to be aware of.
Pros & cons to each
Technical SEO agency pros: When working with a technical SEO agency, you'll quickly realize they have more standardized processes (like onboarding, meetings, etc.). They normally have a portfolio of standard services that may or may not apply to your business, like Google My Business or Local SEO setup, for example. With that comes a broader list of services they can implement on a more specialized level.
Technical SEO agency cons: While it's not always the case with agencies, there is the potential that you may receive a less personalized experience. This is due to the fact that agencies tend to be more project-based and depend on the output of work.
Freelancer pros: If you hire a freelancer to complete your technical SEO work, you'll usually receive a high level of personalization. Their processes, meetings, and recommendations are very tailored to your needs.
Freelancer cons: Hiring a freelancer could prove to be more expensive than hiring an agency because of their wide range of individualized pricing. Sometimes, freelancers will use networks like Upwork, which charge a fee to host a profile which, in turn, motivates the freelancers to raise their prices. In addition, freelancers tend to be highly experienced in one specific technical field. For example, where an agency may have a specialist for topics like crawling or schema, a freelancer may not be as knowledgeable on those subjects.
Comparison in price
Now that you've had a rundown of how much agency services, freelancers, and technical SEO tools cost, it's important to know why prices may fluctuate upon research for these solutions. The most critical thing to know is that the work output is more important than the cost.
Can they prove results?
You can implement a large variety of solutions when it comes to technical SEO, but the truth is that those things may not always work. And if that happens, you'll have to iterate quickly to avoid even more issues. This is the risk with any strategy you may apply to your business.
Knowing this, choose the agency or freelancer who can prove that what they do actually works.
It's more than implementation. Make them show you success from audits, conversion increases, and a return on investment tied directly to the improvements that have been implemented.
Leads and sales are really the output of technical SEO implementation — not just increased keywords. Impression rate and keywords are the starting point, but leads and sales are the ultimate success.
The future of technical SEO & why investing in your success now is so important
Like anything good in life, technical SEO takes time. You may not see results right away, and that's okay. While some solutions do offer instant improvement, technical SEO is mainly a long-term play. You may need to give it six months to a year to see a real effect on your bottom line.
So, always have patience with a technical SEO firm. A year from now, your return on investment may be 100x — but you won't realize this instantly.
The high-level message here is that due to Google's frequent algorithm updates, paying for monthly retainer services will have more benefit to you than paying for a one-time project to have something fixed.
For example, imagine you've fixed an error on your website. Google then makes a change, and you haven't committed to analyzing your metrics the following month, so your website sits there with a misconfiguration. This vicious cycle can unknowingly have a negative effect on your sales numbers.
This especially happens to big websites or in highly competitive industries that tend to get hit by Google algorithm updates very often, like law and the medical field.
As a result, if you're thinking about investing in technical SEO services, the earlier you start, the better. It's never too late to improve and protect the health of your website. Take hold of Google before it hinders your success even further.
The least you can do is submit your website for a deep-dive technical SEO audit. Based on the results and recommendations, your organization can determine whether it makes sense to continue with regular maintenance, consulting, or a similar service.
If you want to take an even deeper dive into the future of SEO before you begin your technical journey, read our tactical and comprehensive analysis, Is SEO Dead in 2019?
Free: Assessment
Does your website build trust with buyers and bring in revenue?
Take this free 6 question assessment and learn how your website can start living up to its potential.