8 Best Business Website Designs (Updated for 2022)
Here are examples of well-designed, effective business websites to give you inspiration for your own.
Sam Lauron also recommends this free website performance assessment.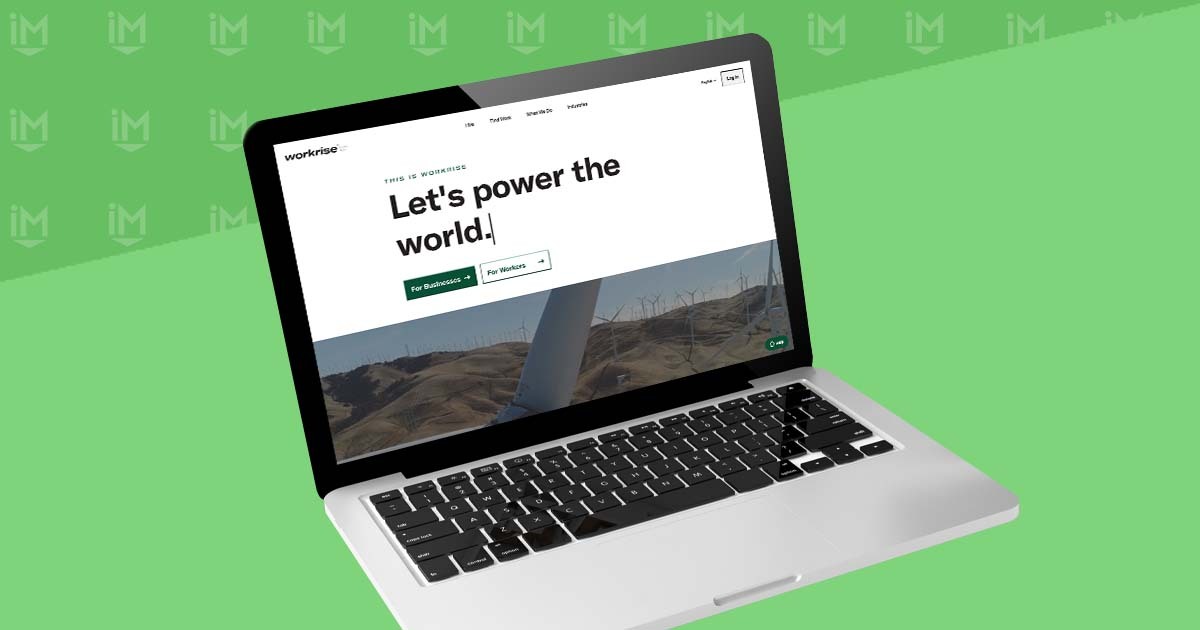 For any type of business — small or large, B2B or B2C — your website is your greatest digital marketing tool.
In our online world, people are constantly turning to the web to find answers to their questions, and solutions for their pain points. In fact, 14% of all Google searches are in the form of a question. If you want to position your brand as the answer to their queries — and ultimately increase your website traffic and gain new customers — then it's important to make sure your business's online content and web design meets their needs.
Free Assessment: Website Performance Assessment
Whether you want to build brand awareness, generate more leads, or increase sales, a well-designed, professional website provides a platform to make those goals easier to achieve.
🔎 Related: How much does a website cost?
But what are the best business website designs that can actually help you achieve those goals?
There are a few ways to approach website design to attract your ideal customer. But first, it's important to determine the goal of your business website, and from there you can make improvements to the design.
Types of business website designs
The best website designs for business typically fall into these categories:
Lead generation: Lead generation business websites are focused on attracting leads that may eventually convert into customers or clients. These websites rely on strong

landing pages

and inbound marketing content that gets traction through search engine optimization.
Brand building: A popular type of website design for both B2B and B2C businesses, a brand building website is focused primarily on brand awareness. These websites may use several platforms to get the word out about their business, but the website acts as the main hub.
Sales: A sales-driven website focuses on converting website visitors into paying customers. These types of websites are best for e-commerce businesses.
Successful website design basics
The best business website designs follow similar practices even if they have different goals. First and foremost, the best websites are user-focused and intent on making sure the user experience is the priority. From clear calls-to-action (CTAs) to dynamic design elements to easy navigation, business websites designed with the customer in mind are typically the most effective and can even increase conversion rates by up to 400%.
🎓 IMPACT+ course: Investing in your business website's user experience
Another sign of great website design is that there's a clear message the moment you visit the site. Website visitors should immediately get a sense for what your company does and who the intended audience is. Without a clear goal, your design risks confusing potential clients, who might immediately leave the website.
Whether you're starting from scratch or undergoing a website redesign, here are eight examples of some of the best business website designs to inspire your own company website:
Lead generation website designs
1. AIS*
*Editor's note: AIS is an IMPACT client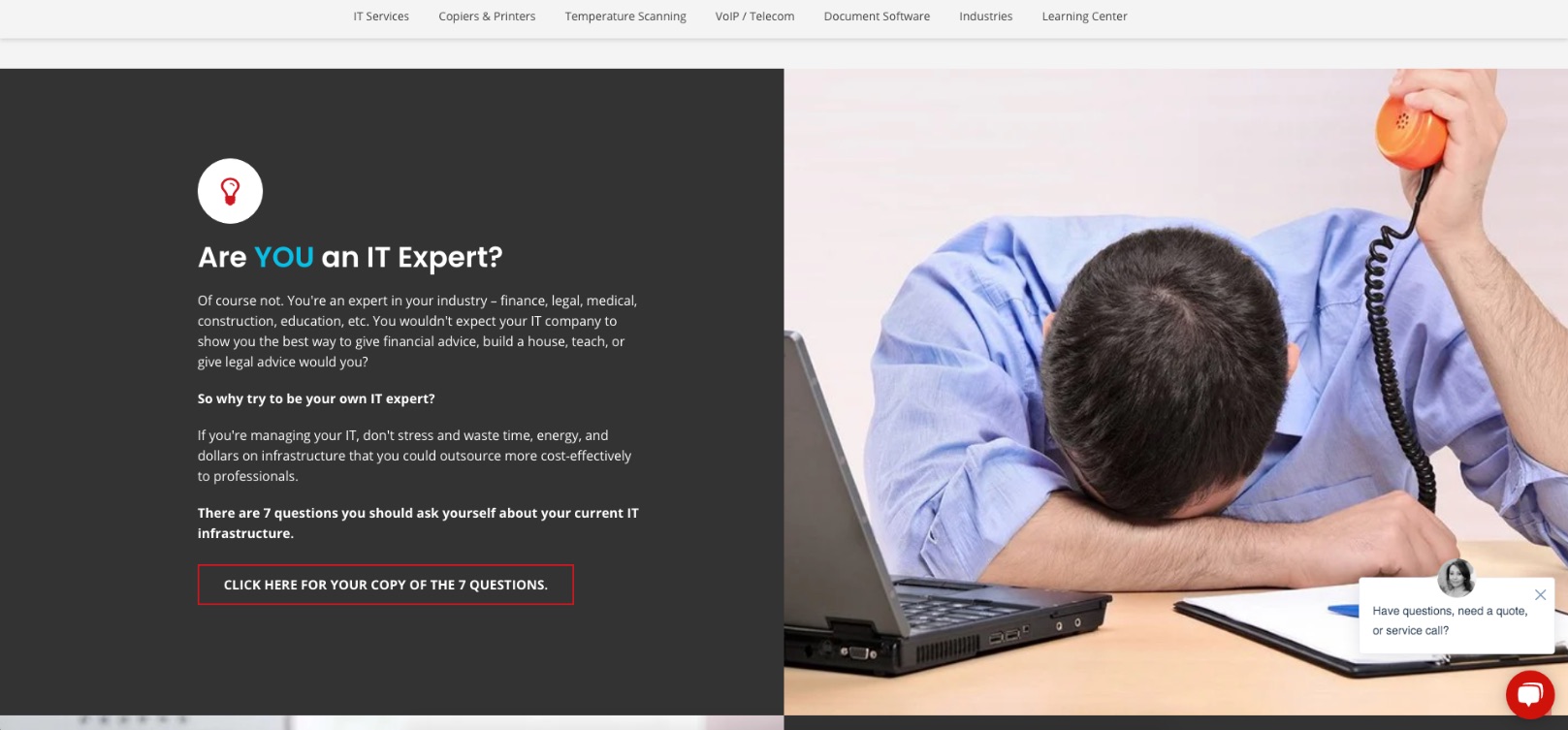 Backed by a strong inbound marketing strategy, B2B office technology provider AIS-NOW uses They Ask, You Answer–focused content to turn its website into a strategic lead-generating tool. Lead generating websites are all about using inbound marketing to gain leads in hopes of eventually converting them to paying customers.
In the example above, the AIS website calls out a customer pain point and describes a situation their customer may be in: needing to outsource IT management, but not being sure how to begin. The call-to-action button links to a landing page where you can download their free e-book on the topic. This isn't a direct promotion of their services but rather a way to generate leads and help solidify the company as a trusted resource for the target audience.
🎓 IMPACT+ course: Elements of a great They Ask, You Answer website
2. Doist
A newsletter is another fantastic way to generate leads through your website for your business. The Ambition & Balance newsletter, a brand newsletter from the folks at Doist, is a great example of this. What's interesting about their approach is that Doist is a company that offers productivity apps.
Their blog, Ambition & Balance, offers tips and articles around productivity, remote work, and teamwork. The newsletter curates articles and resources around these topics, but it is not a direct plug for Doist products. Instead, the brand newsletter acts as a publication of sorts, attracting readers who want to make their lives more productive and efficient, which makes it the perfect lead-generation tool for the Doist website.
3. Sky Ting Yoga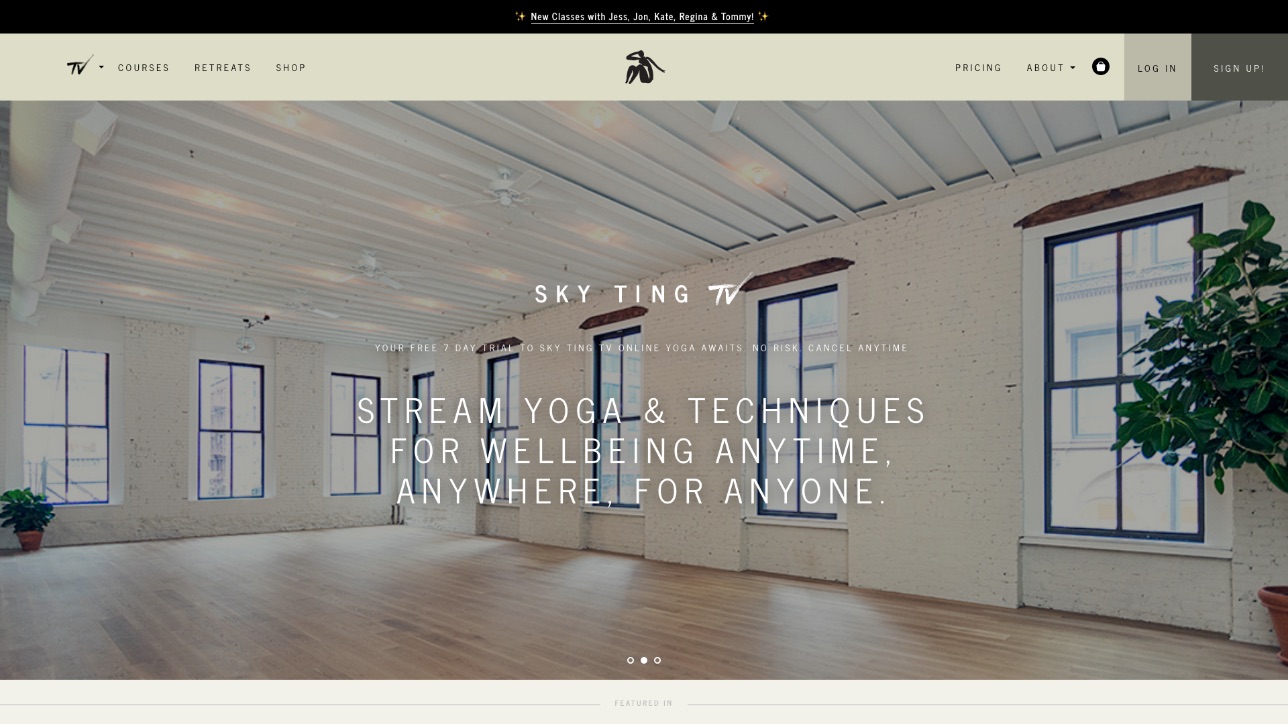 Though Sky Ting Yoga began as a New York City-based yoga studio, they now reach yoga students from all over the world thanks to their online offerings. Sky Ting is an excellent example of how powerful a thoughtful small business website design can be.
The studio offers hundreds of yoga instruction videos as well as live classes through their online library, Sky Ting TV. The lead-generating element of their website is the seven-day free trial users can get to stream yoga at home. It's safe to say that after a full week of free yoga, there will be plenty of users who will convert into paying subscribers.
🍿 IMPACT+ on-demand: Most costly lies you're telling yourself about your website
Brand-building website designs
4. Ellevest

Ellevest, a financial company catering to women, is a successful example of a brand-building business website design. From the moment you land on Ellevest's homepage, it's clear who their intended audience is through direct call-outs like the headline, "Where women money," as well as the tagline "built by women, for women."
The clean, minimalist web design also features a pleasing color palette that relates to the financial industry, further emphasizing what the business does. These are all strategic website design elements that help build awareness around the brand for visitors who may be encountering the company for the first time.
5. Aquila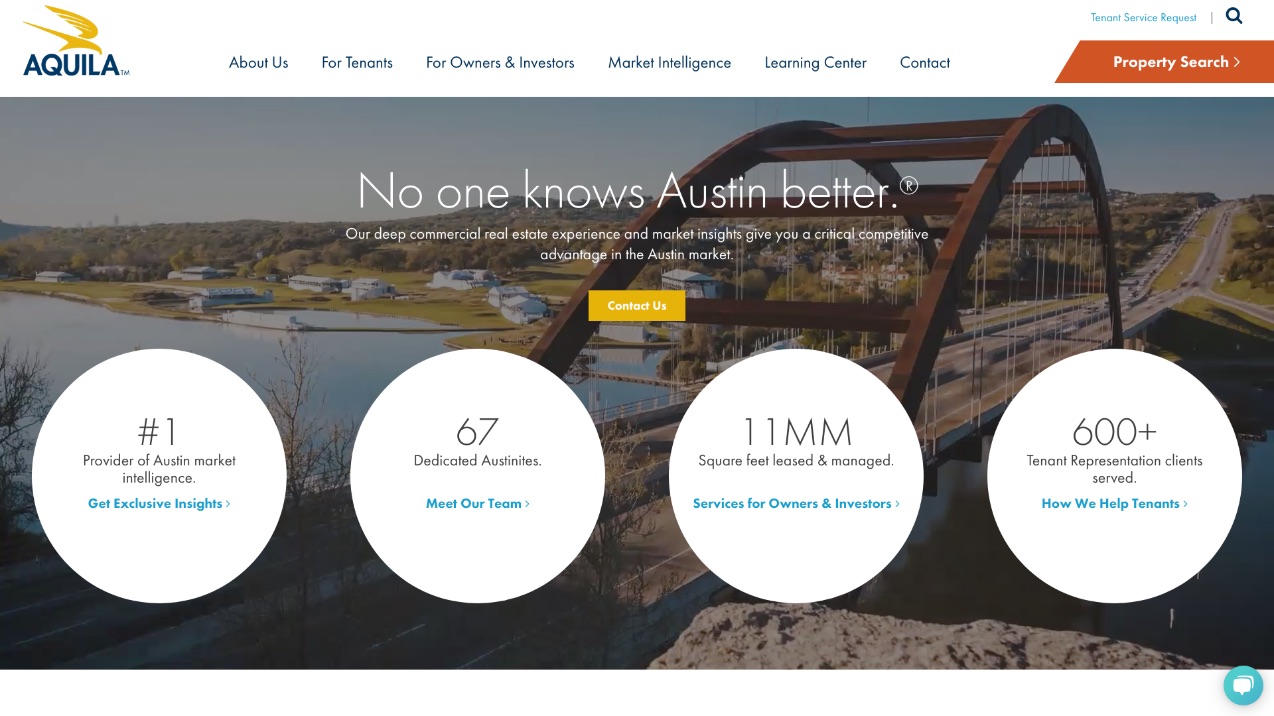 Austin-based commercial real estate company Aquila worked with IMPACT to use its website to establish the company as a leader in the local market. This specific brand positioning is emphasized by the video background that features different places in Austin, combined with the Austin-centric headline that clearly states their expertise.
The website also features standout data points that highlight their successes and what makes them different from other real estate companies. All of these elements, used with the They Ask, You Answer framework in mind, appear near the top of the homepage, which immediately gives visitors a sense of the brand. This type of business website design helps solidify the Aquila brand as a go-to resource for the local market, especially when you take into account their educational content that plays a key role in their inbound marketing strategy, and increases the company's credibility.
6. Workrise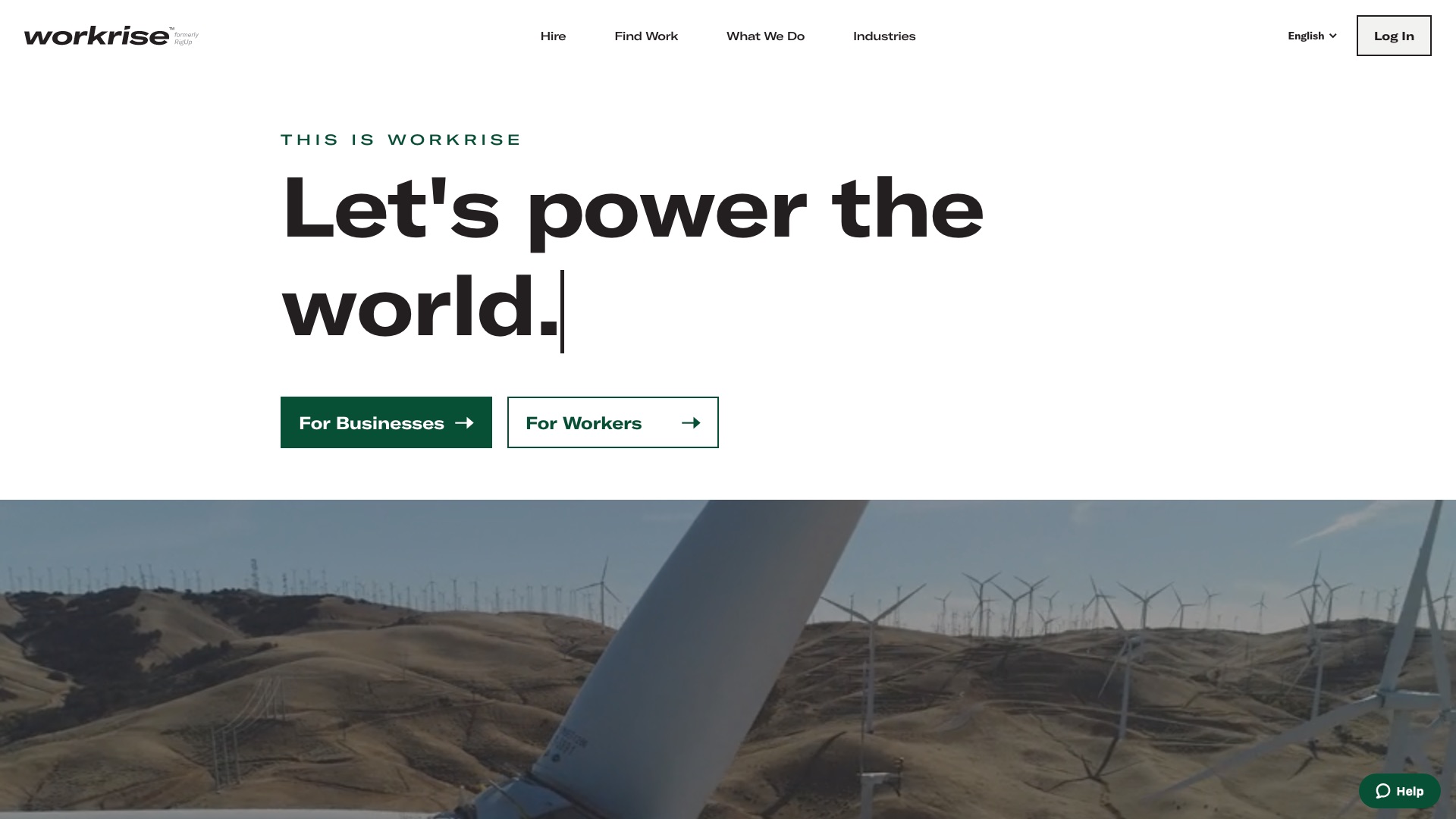 Workrise, a workforce management solution for the skilled trades, uses a clean design to highlight their main service offerings. The company helps connect businesses and workers in the commercial, industrial, and infrastructure industries, which is clear from the homepage. The main headline is animated and the text changes to different but relevant phrases focusing on the industries they serve.
It's also clear who their potential clients are — businesses and workers — based on the buttons. If you scroll down just below the homepage window border, you'll see a more detailed explanation of what they offer for both companies and individuals, as well as which industries they serve. The website also features a simple navigation menu with clear CTAs.
Sales website designs
7. Our Place


One visit to the Our Place website and it's immediately clear what they're selling. The e-commerce cookware brand's signature product offering is the Always Pan, which is designed to serve as eight cooking pieces in one.
Our Place's homepage uses a minimal design that's centered around the pan so that their signature offering is the star of the show. Plus, the main headline on the homepage features an animated text box that rotates out the different uses for the pan, switching up the phrase to say "fry pan" or "skillet." This is a clever way to demonstrate the pan's many uses as well as pique the interest of potential customers who may be shopping for one of those products.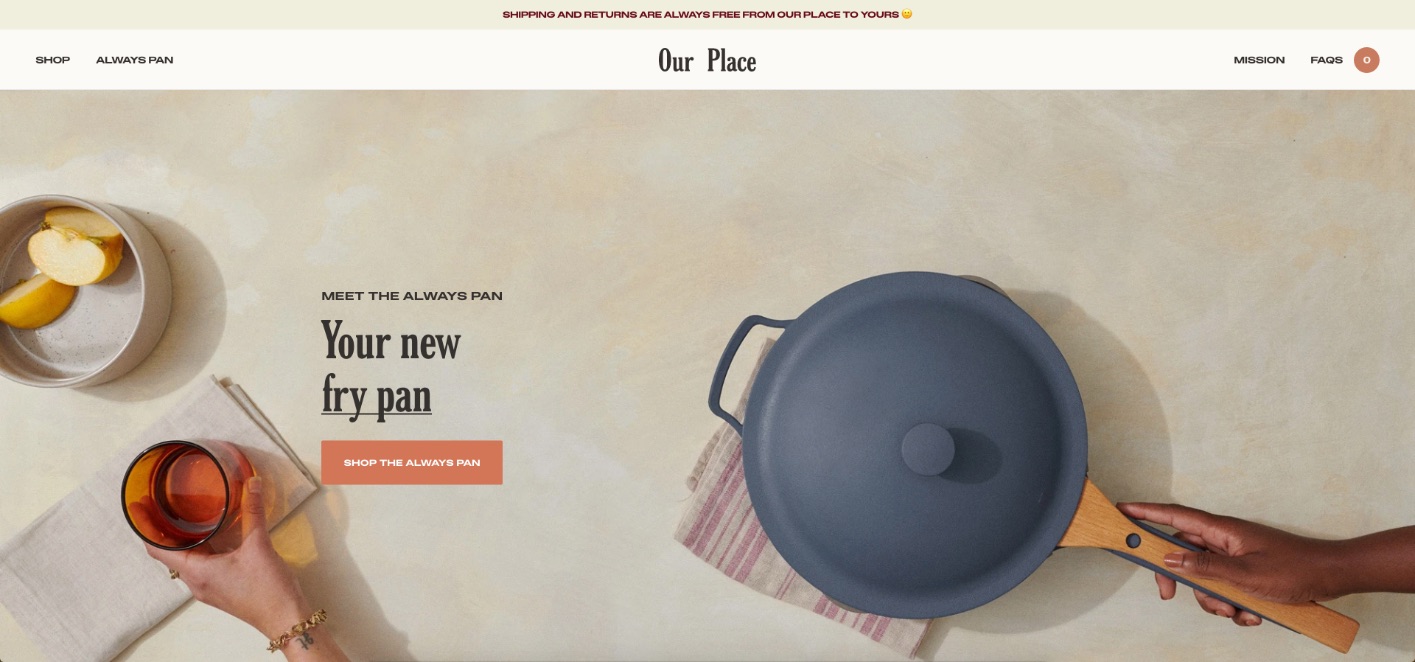 🎓 IMPACT+ course: Investing in incredible digital sales and marketing results
8. HubSpot
*Editor's note: IMPACT is a HubSpot Elite partner agency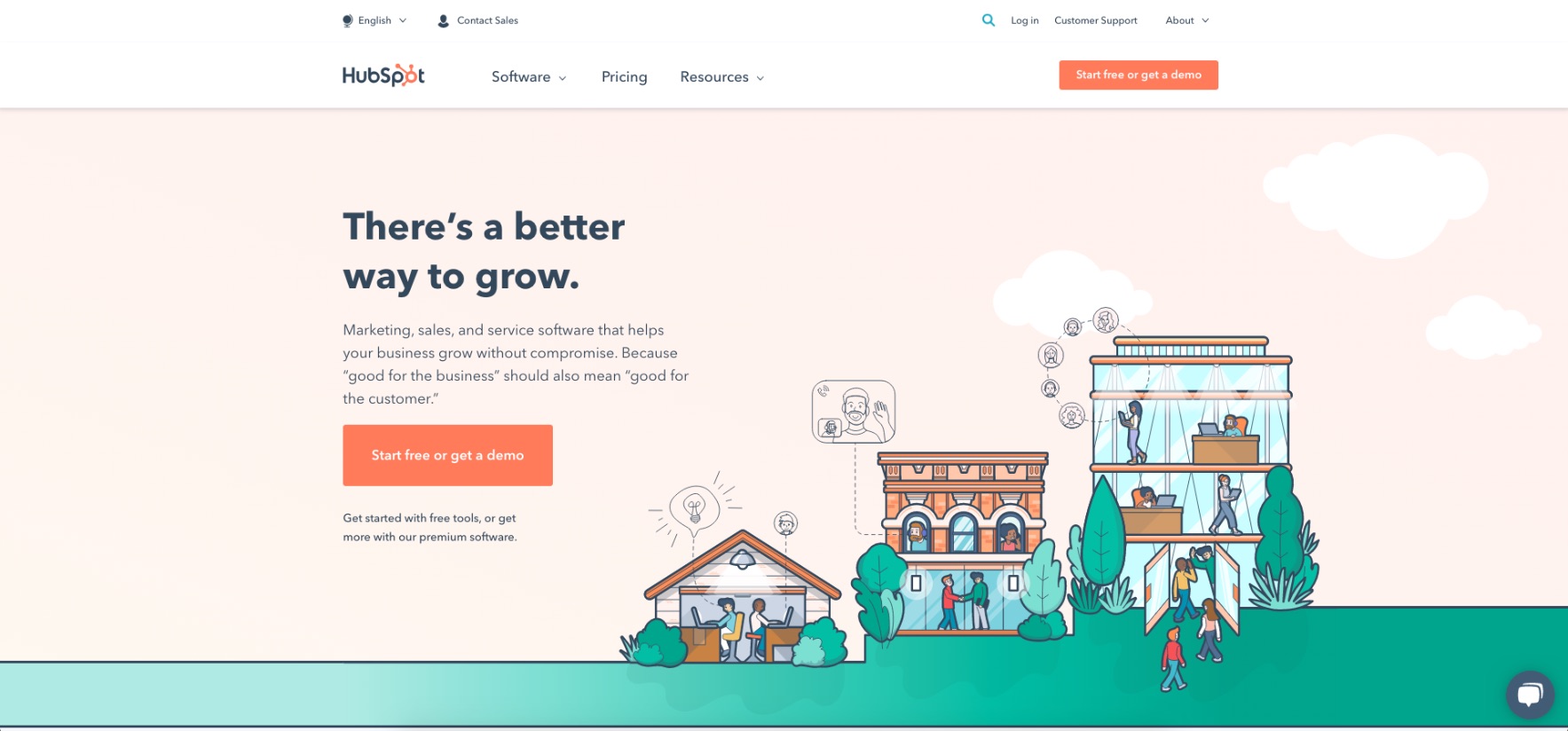 It's no secret that we're big HubSpot fans over here, but for good reason. HubSpot is a powerful CRM platform, so it only makes sense that they have one of the best business website designs. HubSpot's homepage is another example of a clean website design that does the job right.
A straightforward navigation menu and simple headline allow HubSpot to clearly communicate its sales offerings. Plus, the CTA button offers two low-stakes options: start free or get a demo. In either case, they're securing a customer's interest and commitment, which could lead to sales.
Use these examples in your own company's website design
Your website is the strongest tool you have in our digital world. But to leverage all that your website can do for your business — generate leads, increase brand awareness, make sales, and create trust with customers — it needs to be well-designed.
Hopefully, these examples of some of the best business website designs inspire you to reimagine your website design and use it to strategically reach your business goals. If you're looking for more insight and guidance into the web design process, check out our Ultimate Guide to Website Redesign for Businesses.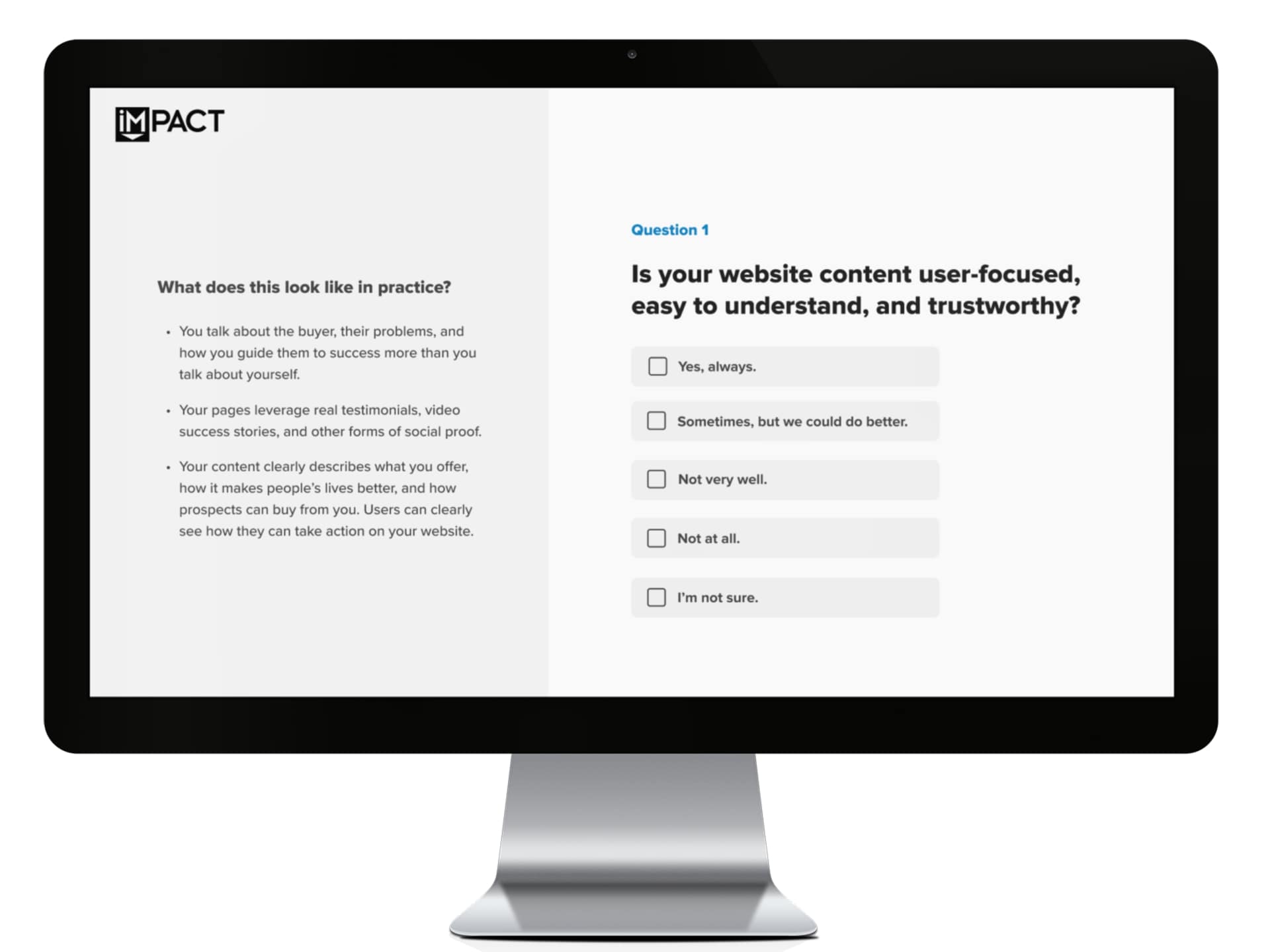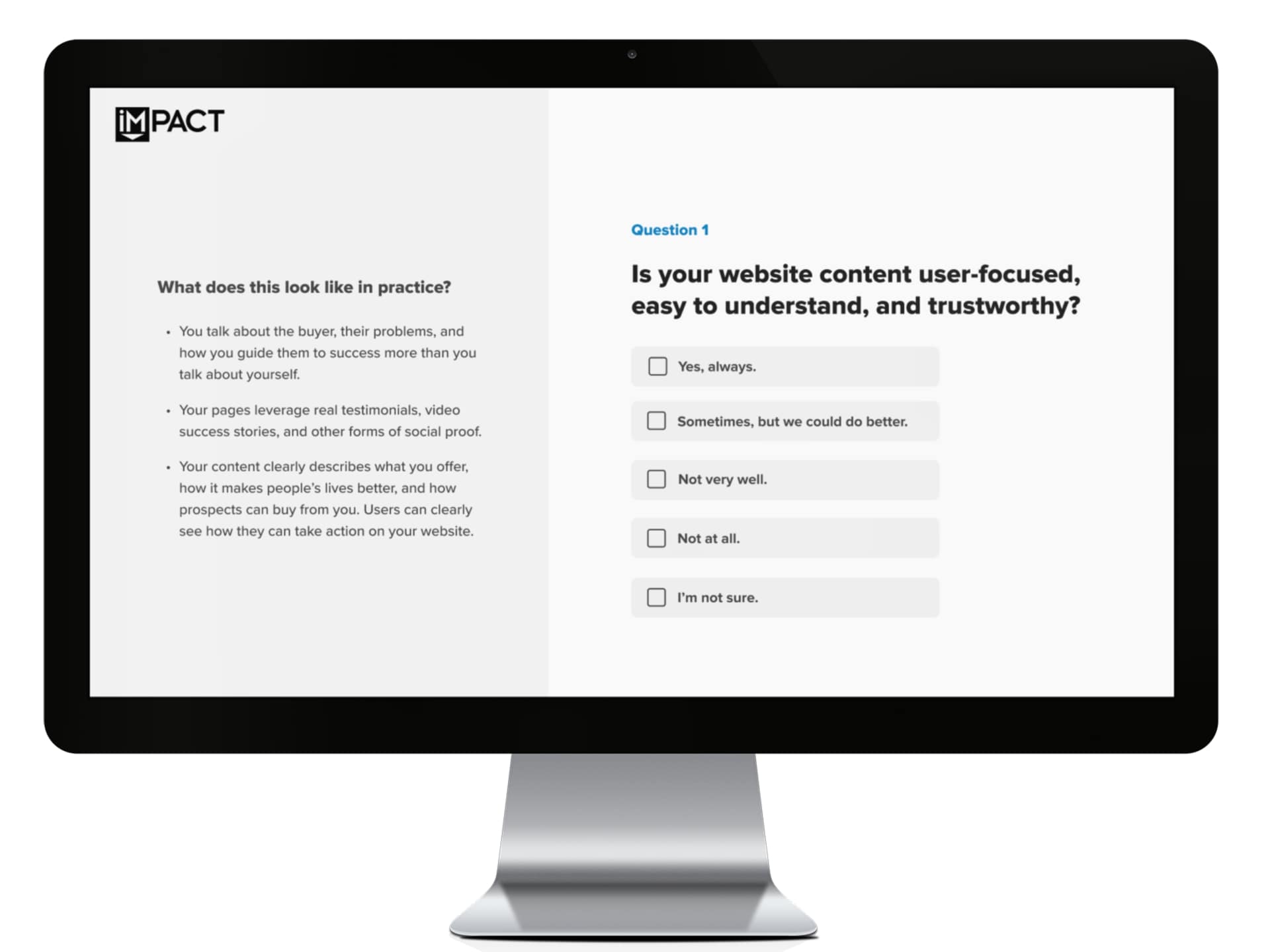 Free Assessment:
Website Performance Assessment
Does your website build trust with buyers and bring in revenue?
Take this free 10 question assessment and learn how your website can start living up to its potential.
Published on July 15, 2021