21 value proposition examples that every marketer can learn from in 2021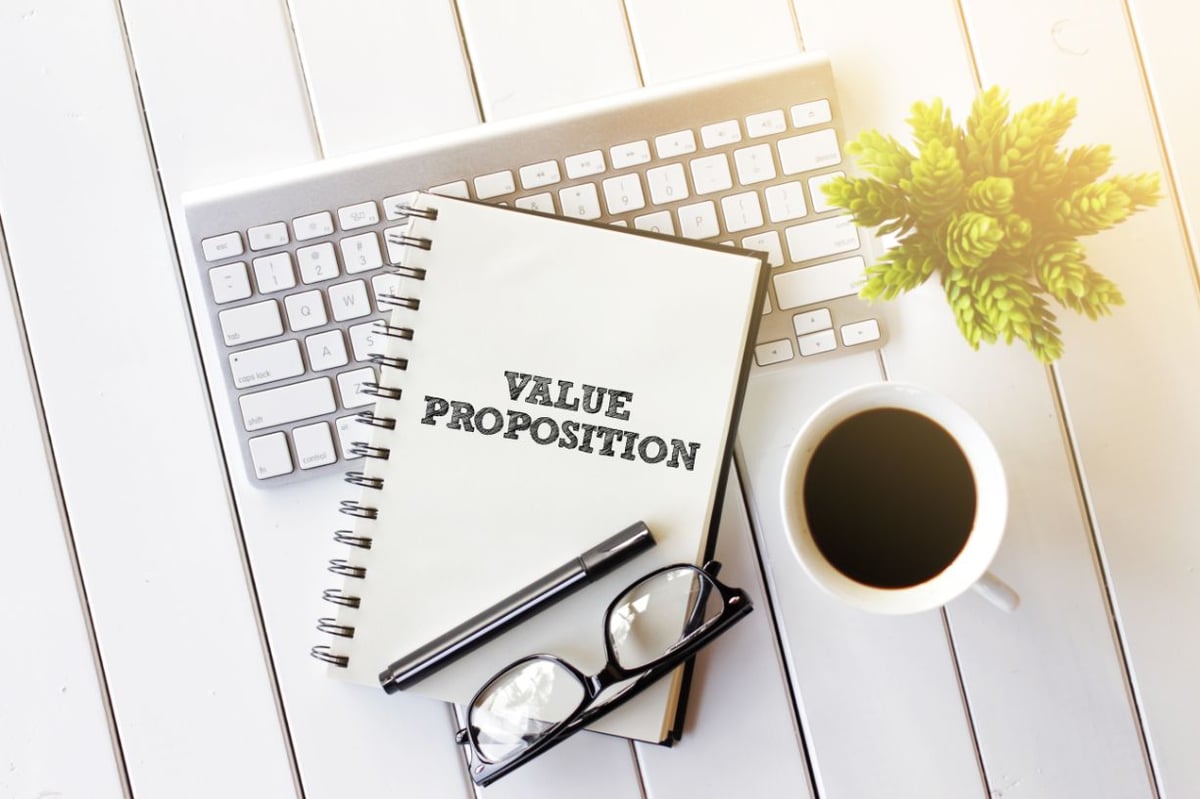 With the average human attention span these days getting shorter and shorter, inbound marketing is a lot like speed dating.
When prospects get in front of you (or in this case, arrive on your business website), you have to be able to show them everything you offer while you have their attention, or else the bell will ring and they'll be off to the next option before you get the chance.
🎓 IMPACT+ course: Investing in your business website's user experience
Talk about a missed connection.
In the marketing world, the most effective way of avoiding this lonely fate is through a skillfully written value proposition as a part of your greater brand messaging strategy.
What is a value proposition?
Simply put, a value proposition is essentially a written promise of what your business will deliver. It introduces your audience and sets a clear understanding of what you do, whom you do it for, and how you do it differently.
According to an infographic from QuickSprout, a truly great value proposition in the digital marketing space is also:
Easy to understand.
Communicates specific results that the customer will get.
Explains how you're different (and better).
Can be read and understood in five seconds.
But how do you do that?
How to write a value proposition
There are several different approaches to writing an effective value proposition. One of our favorites (though designed for marketing messaging at large) is The StoryBrand Framework, but regardless of which approach you take, your value proposition should answer four questions:
Who is your audience?
What pain point do you solve for them?
What do you do to solve it?
How does your product or service do it differently from other options?
🔎 Related: 4 questions for defining a winning value proposition in 2021
To write your value proposition, start by aiming to answer all of these questions in a single sentence. It may be a long sentence, but that's OK.
Once you have that, this is where keen marketing and copywriting skills come into play. Start refining to not only shorten but get to a headline that hits the right balance of clarity and emotional resonance needed to reach your audience.

If you have trouble fitting everything into a short headline, don't worry! A value proposition can and is commonly aided by a subheader, a call-to-action (CTA), or even visuals like a video or images.
Writing a powerful value proposition is definitely something you can learn – but like any skill, it helps to see examples from those that did it right. With that in mind, here are 21 ridiculously effective value proposition examples.
1. MailChimp: Integrated marketing platform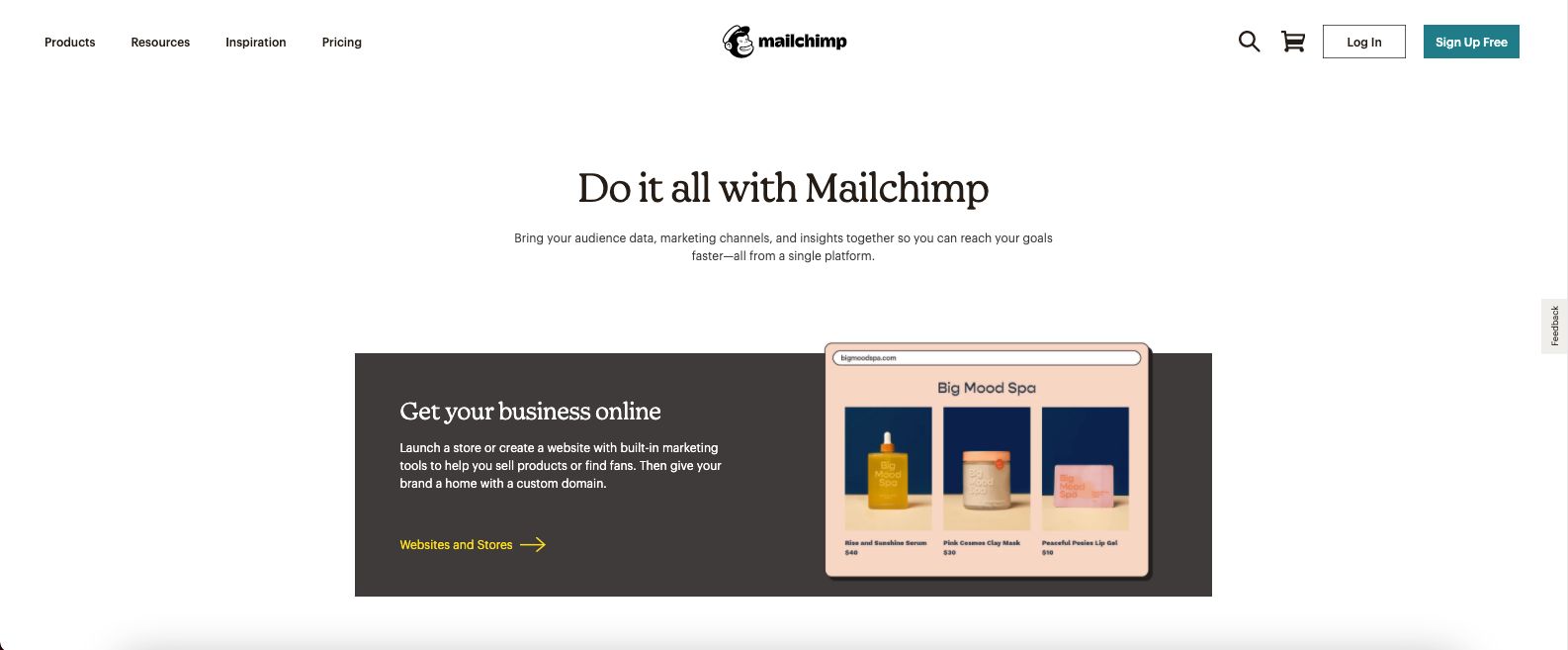 A few years ago, MailChimp was just an email marketing tool, but as they've expanded to add marketing automation and storefronts (among other things), their value proposition makes it clear that you can now do it all with them.
It then adds context with a subheader explaining how it brings your "audience data, marketing channels, and insights together so you can reach your goals faster—all from a single platform."
2. Bill Ragan Roofing*: Local roof repair

*Editor's Note: Billy Ragan Roofing is an IMPACT Client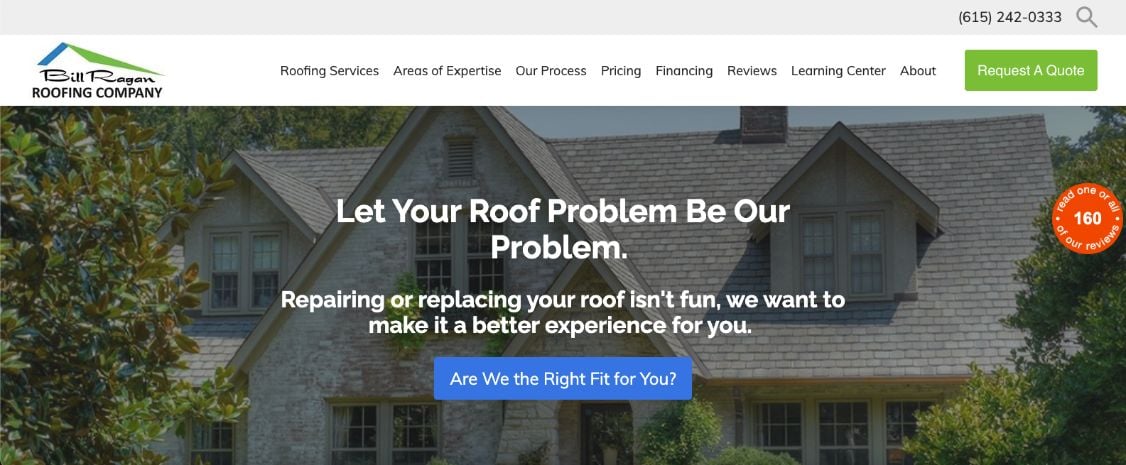 Next up, we have Bill Ragan Roofing.
This value proposition's authenticity struck me when I first landed on their homepage.
"Repairing or replacing your roof isn't fun, we want to make it a better experience for you." It's simple and human; like they actually understand the pain point of their customers and care about making their lives a little bit better in this way.
What do they do? They solve your roofing problems. How? By making it their problem, not yours.
🔎 Related content:
3. Lyft: Get a ride or become a driver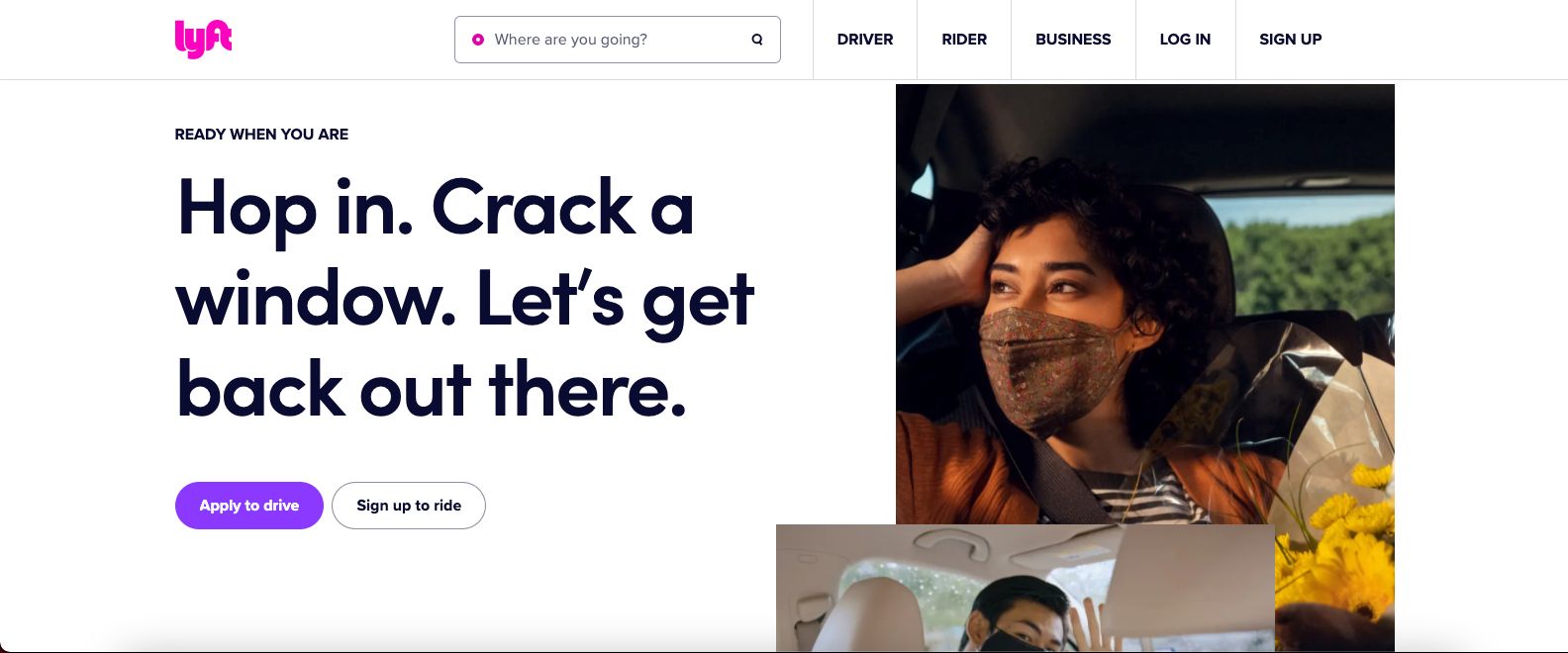 While this deviates a bit from our formula shared earlier, I love the creativity of Lyft's value proposition.
Rather than overtly state what it does (ride-sharing for anyone who needs it), it describes the experience of this — hopping in a car, opening a window, and, after the COVID-19 pandemic, getting out into the world.
Unlike others on our list, Lyft also skillfully targets two personas (riders and drivers) at the same time with this one headline. Many companies would shy away from this, but Lyft's clean design and calls-to-action make the journey and value easy to understand.
They also make great use of diverse and relatable imagery.

🔎 Related: 11 diverse stock photo resources to help buyers see themselves in your brand
4. HubSpot: Tech you need to help your business grow effectively

Like MailChimp, HubSpot's offerings have expanded over the years. While it's always been an all-in-one for marketing, it also now aims to help sales and service teams as well.
In this value proposition, they highlight their purpose: to help you grow better. It then uses a subheader to go into detail about how.
5. Mizzen and Main: Classy, but comfortable dress shirts

In this example, the cotton dress shirt company clearly knows its buyer persona — people who want dress shirts that look like a nice, formal dress shirt, but are built to be comfortable through an entire workday.
Mizzen and Main captures this value powerfully in just three words, then uses a subheader to drive home the pain point it solves and also speak to the post-pandemic environment we're in.

My only qualm here is design. This value proposition would be even stronger if there was bolder contrast between it and the hero image.
6. Pagely: Managed WordPress services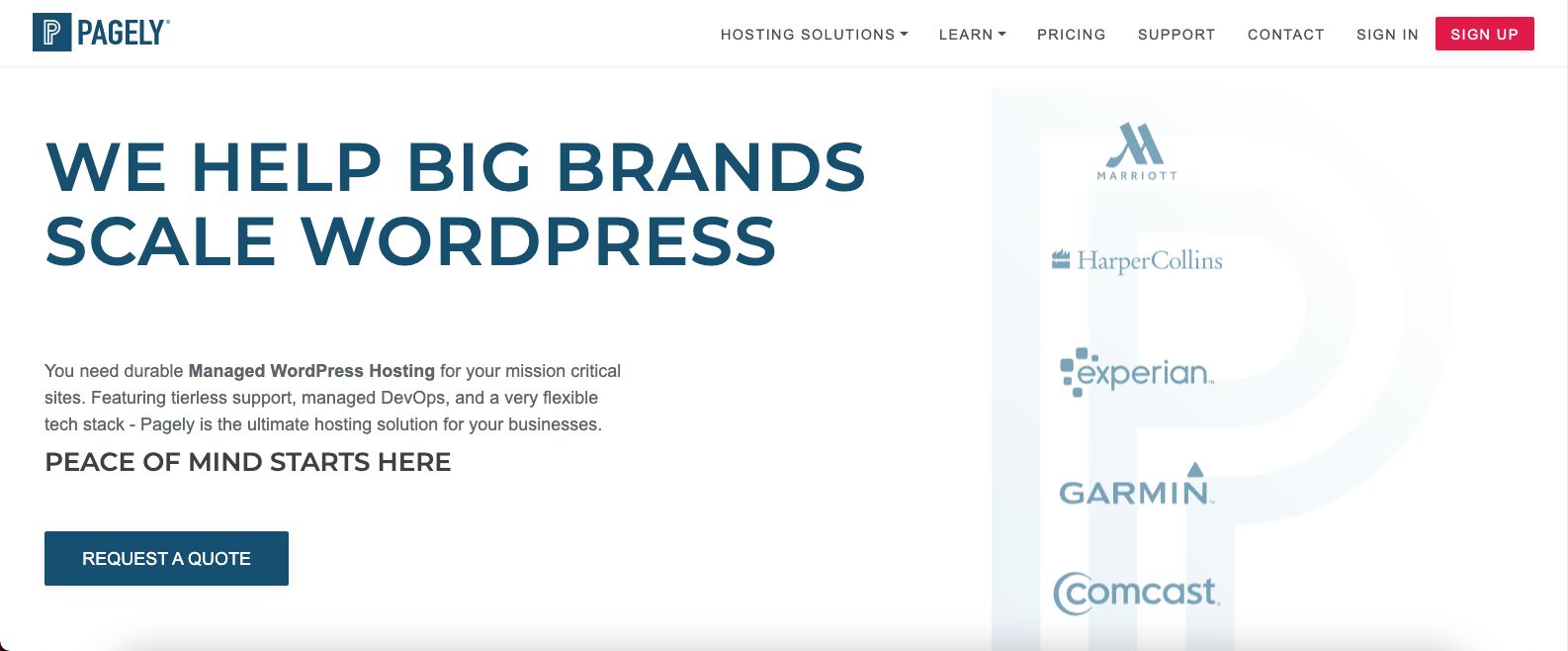 In this value proposition, Pagely is simple but strong in answering what it does and for who: It helps big brands and businesses scale using WordPress. It then uses a subheader to further detail how (with managed services) and adds an emotional punch saying it'll deliver peace of mind.
It also does a great job of grabbing your attention by showing the logos of well-known brands they've worked with as social proof of their value proposition.
7. Bitly: Link shortener and analytics tool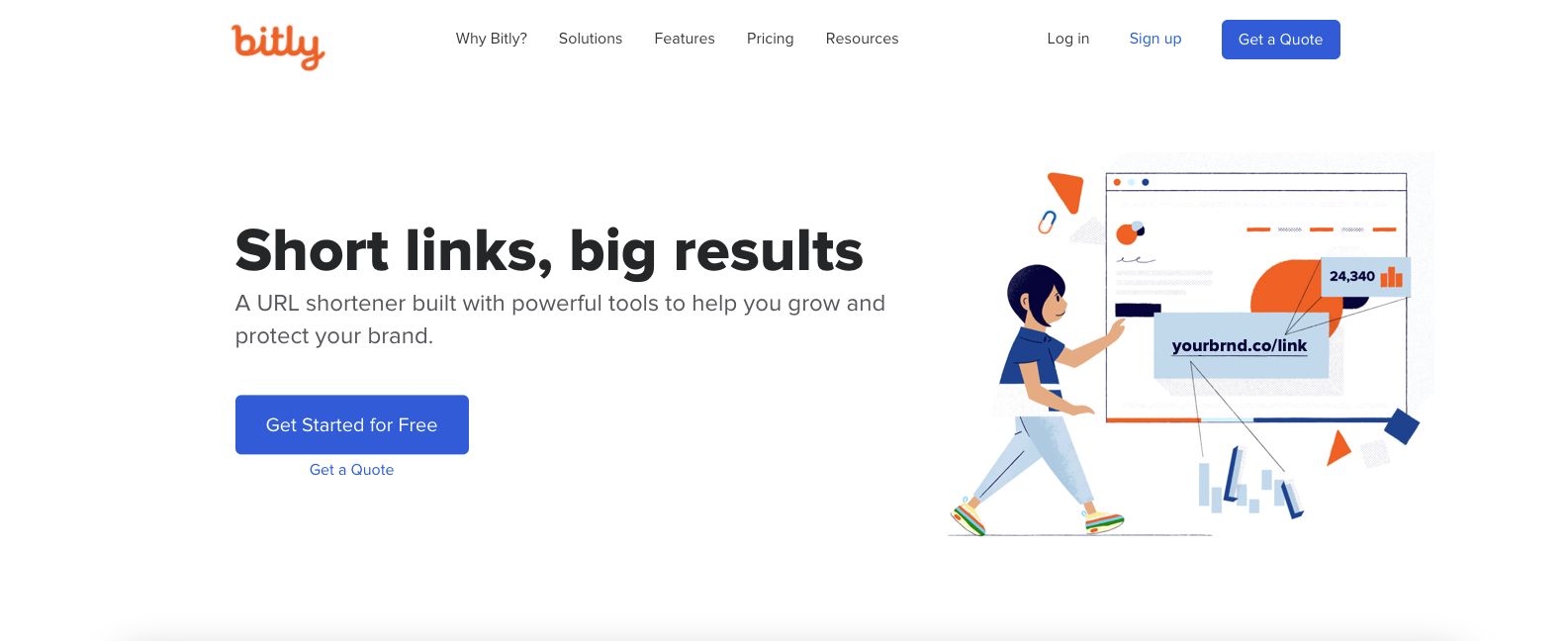 Known for its link shortening, Bitly is all about removing clutter and being concise, so it's only natural that the company's value proposition reflects these traits as well.
In this simple value proposition, Bitly summarizes what it actually does (creates short links) and what it leads to (big results). Simple, direct, and effective.
8. Applied Educational Systems* (AES): Digital curriculum management tools
*Editor's Note: Applied Educational Systems is an IMPACT Client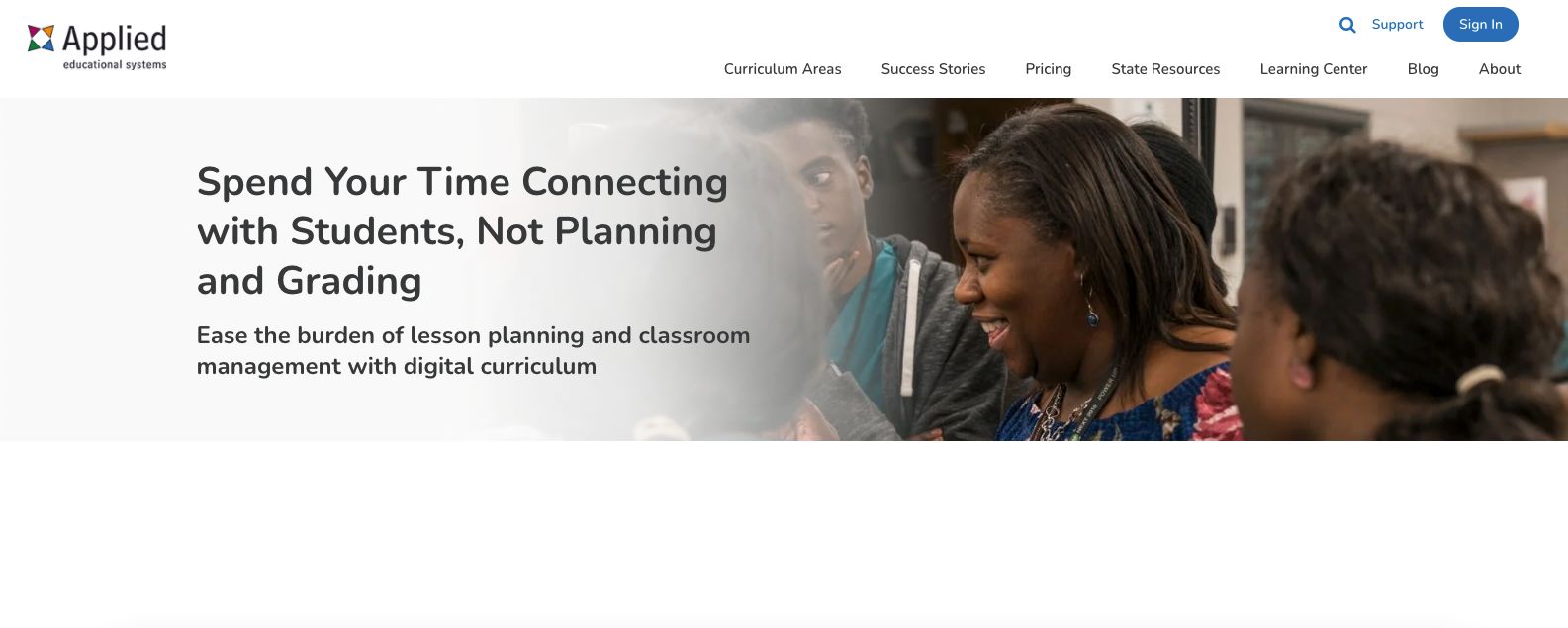 AES is another IMPACT client that does a great job with its value proposition. On its homepage, the organization highlights the pain point it solves (spending all your time as an educator grading and planning) and the value it provides (giving you back more time to connect with your students).
It then goes on to explain how in a short subheader. Overall, they do a beautiful job of striking an emotional chord and speaking directly to their audience, but still making it a clear message anyone could understand.
9. Vimeo: Professional-quality video hosting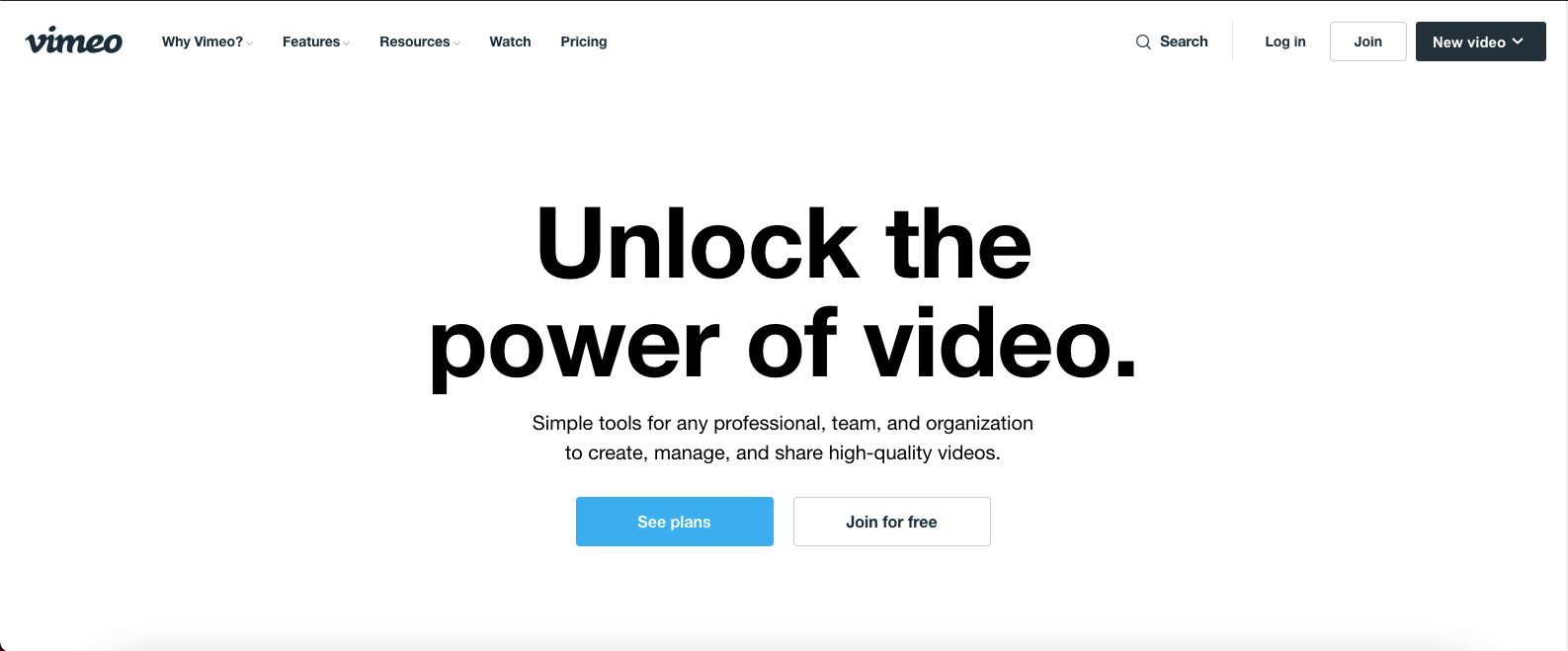 If you're familiar with it, you know Vimeo is a competitor to YouTube that tends to cater to a more sophisticated user base. And while its headline is a bit general, the subheader makes sure to drive home this differentiator and speak to this audience.
When you choose the Vimeo platform over YouTube, you're making a commitment to posting something "professional" and high-quality, not just another cat video. (No offense, cat videos.)
My only qualm here is that, for a visual platform, there's no visual element to the page or value proposition. I would love for them to add a video or image to drive home this message.
10. FreshBooks: Small-business accounting software

In their value proposition, Freshbooks does a great job of telling you exactly what they do and whom it is for, directly calling out their personas (business owners).
In its subheader, FreshBooks then makes it clear that they understand where your focus and attention as a business owner should be, and it's not worrying about balancing your books.
11. DuckDuckGo: Truly private web browsing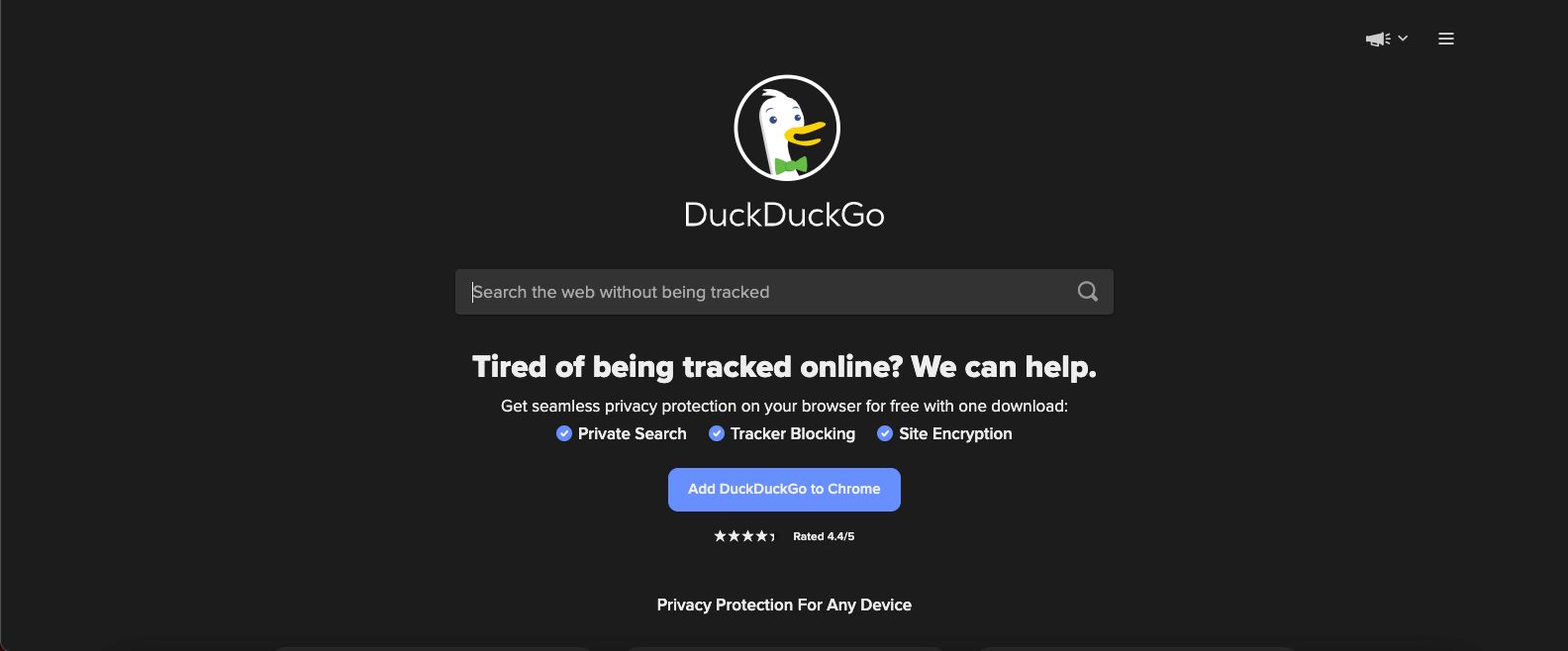 Though a bit smaller than others on our list, DuckDuckGo has one of the most effective value propositions on our list because it uses a question directed at the visitor.
"Tired of being tracked online?" If the answer is yes, they're here to help you. Unlike bigger search engines, DuckDuckGo makes privacy a top priority, and as its key differentiator, it wants you to know that as soon as you arrive on its site.
12. Mint: Personal finance management made easy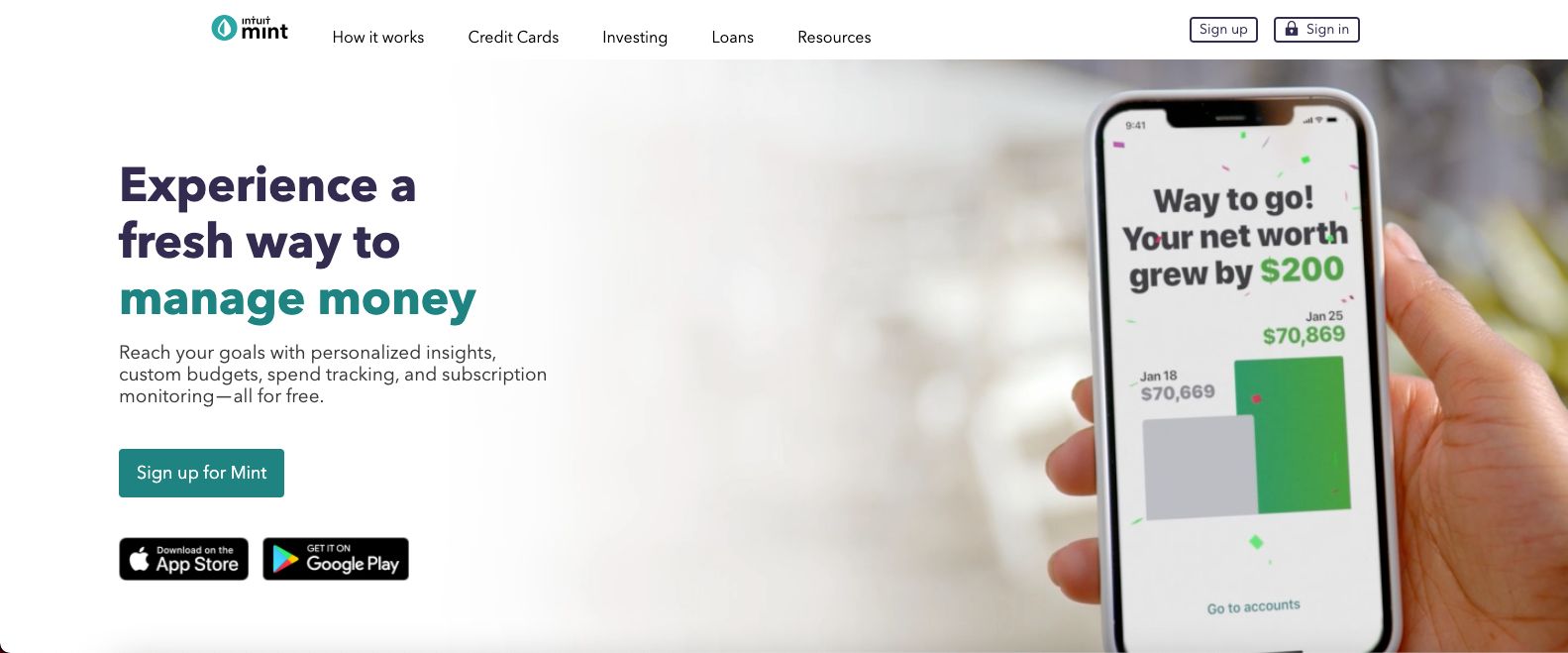 As someone who loves a good pun, I adore Mint's value proposition.
It uses playful language to highlight its offering (a new and modern way to manage money) and the pain point (financial management) in one short, memorable line. Like many others on our list, Mint then goes on to give more details in a subheader, but what really stands out here is the clever use of color.
The team uses an on-brand green to guide your eye to keywords describing its purpose. It then uses the same color for the CTA you need to click to get the value described. This is a small but effective detail that many brands overlook.
13. Weebly: Free, but effective websites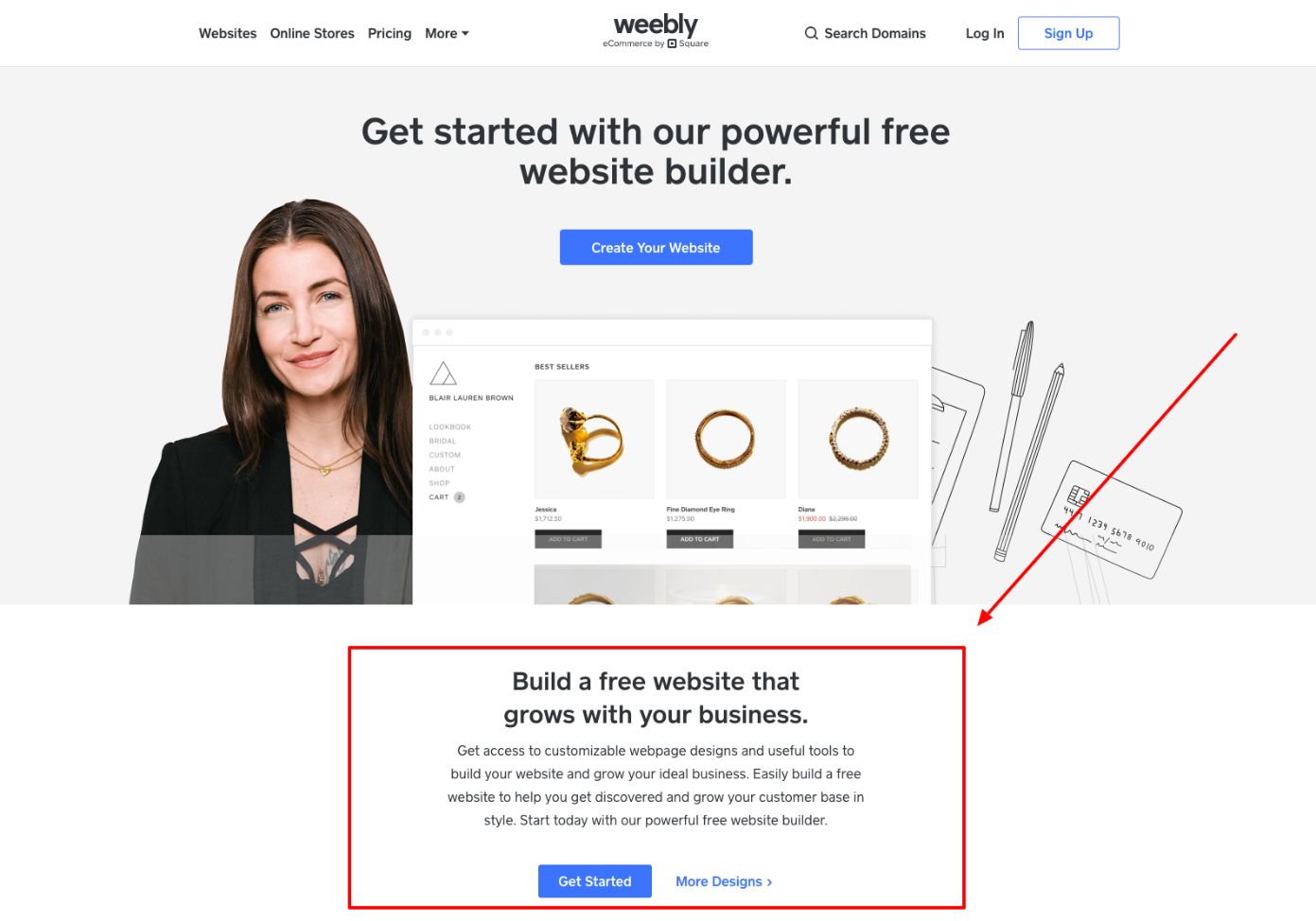 With so many free website players in the market today, Weebly uses its value proposition to drive home that while its websites are free, they are built to last and accomplish what you need to grow your business.
Who is it for? Businesses that want to reach their customers "in style." What's their solution? A free website. What makes it different? Namely, its wide selection of stylish and customizable designs.
They also interestingly opted to put this value proposition slightly below the fold and lead with their call-to-action. Great way to let your product speak for itself and get people engaged, right away!
14. Tortuga Backpacks: Backpacks made for more carefree travel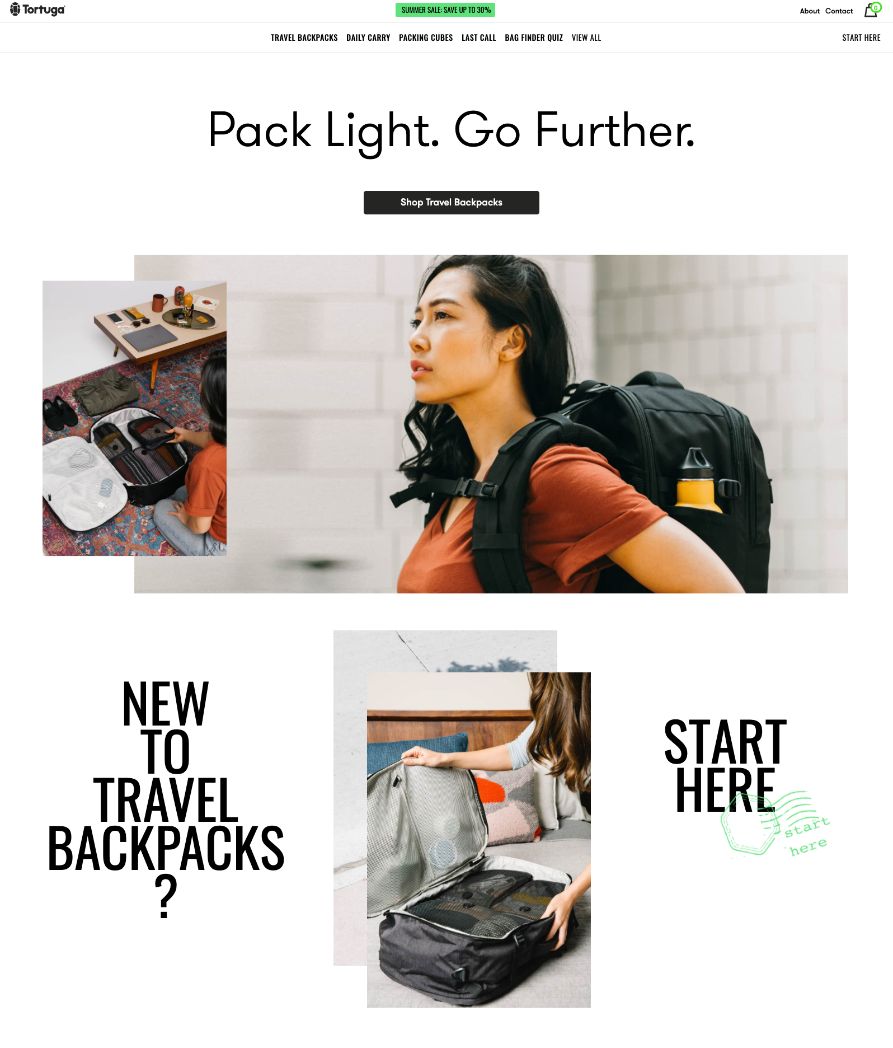 Many people may associate backpacks with school kids, but in this former proposition, Tortuga makes it clear that that was not its market.
Making travel backpacks for international, urban travel, the brand targets hardcore travelers annoyed at the thought of being weighed down by heavy luggage and having it impede on their adventures. Its imagery and messaging resonate perfectly with this audience, give a deeper look at the product and what makes it unique, and also incorporate some diversity. I'm a fan!
15. Salesforce: The world's No. 1 CRM

Salesforce's value proposition has gone through many iterations over the years. In its most recent version, it takes a very unique approach, highlighting one of its clients/case studies as support of its claim.
With this, not only does the value proposition tell you what Salesforce does, it introduces you to someone real who can vouch for it. It also boldly calls out its leadership in the industry, describing itself as "the world's #1 CRM."
16. Evernote: Digital note creation and storage

People have a lot to do these days, and even more to remember. Evernote knows that and wants to help by helping you take better notes and sort through them faster when you need to.
As an app, Evernote does a great job of supporting this value proposition (and highlighting its flexibility) with images showing what its tool looks like on multiple devices.
17. HelloFresh: Stressfree meals

HelloFresh's direct-to-door service sends you yummy recipes and fresh, pre-portioned ingredients so that you can try new foods and hone your cooking skills without all the busy work.
In this simple but effective value proposition, HelloFresh speaks directly to why its ideal customers buy from them — because they make mealtime less stressful.
They then use social proof (being the most popular meal kit option in the U.S.) and a celebrity endorsement (Antoni Porowski of Netflix's Queer Eye fame) to vouch for its quality.
18. Invision: Better design collaboration

Invision is dedicated to streamlining the design process by making it easier for people to share, view, and collaborate on design mockups and prototypes.
The result? Better design, done faster, and done as a team, as explained in its value proposition.
19.

Dakota*

*Editor's Note: Dakota is an IMPACT Client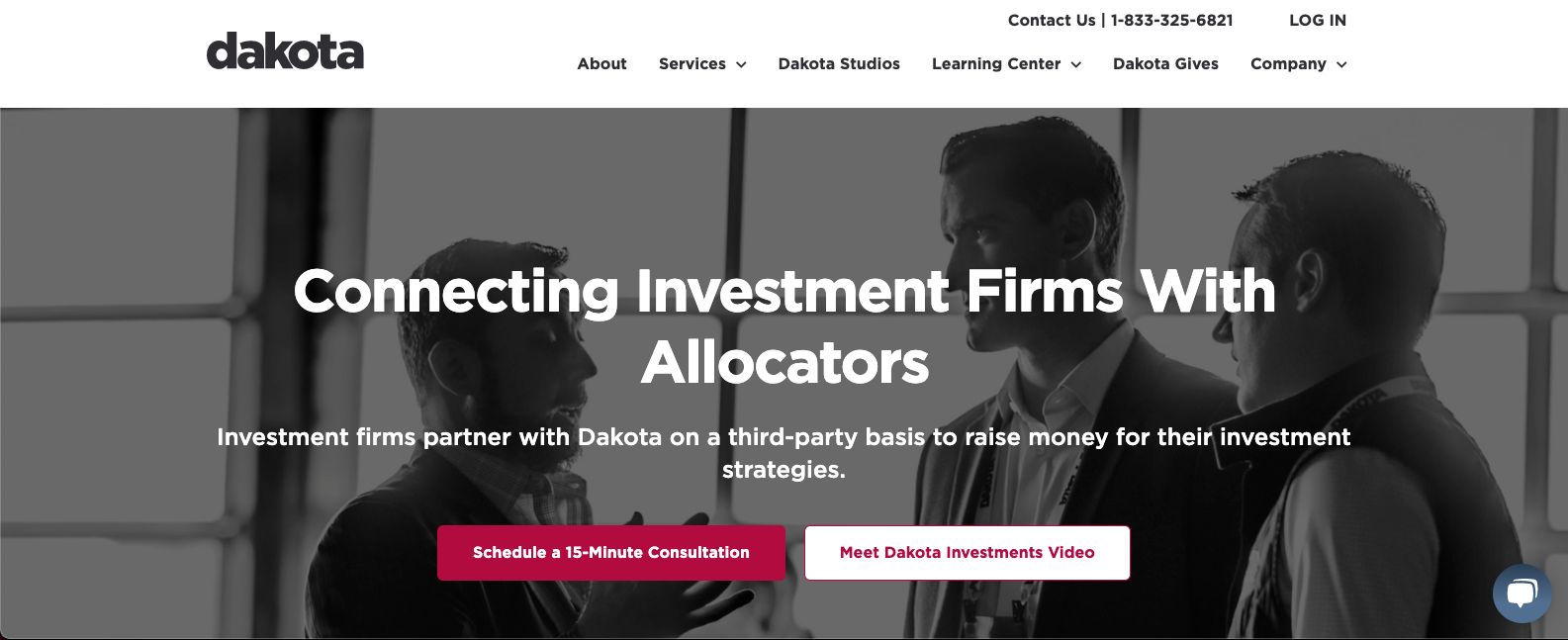 In this no-frills example, IMPACT client Dakota is direct and clear about whom it's speaking to (Investment firms) and what problem it solves for them (finding allocators). It then uses a looping video of images in the hero background and a subheader to get more specific about how and using a bold red call-to-action to guide you to the next step.
In marketing, we sometimes forget that clarity is just as important as being clever. As Donald Miller, author of Building a StoryBrand says, you don't want your customer to "burn too many calories" trying to figure out what you do. Dakota makes sure that doesn't happen.
20. Updatey: Simplified project management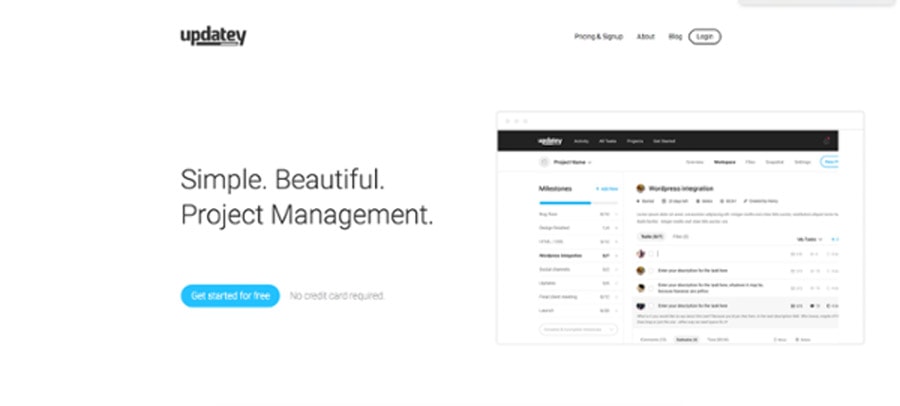 Next, Updatey has crafted a value proposition that feels cohesive to not only its product (as seen in the image featured), but to its overall branding — simple and beautiful.
Brand consistency aside, this value proposition also suggests that the product will take something as complicated as project management and make it just as simple.
21.
Advanced Data Systems Corp (ADSC)*: Efficient and effective medical practice software
*Editor's Note: Advanced Data Systems Corp is an IMPACT Client
Last, but not least, ADSC is a medical software company offering a variety of solutions for medical practices. In this example of a value proposition, they capture three of the biggest results you'll see from working with them.
Not only will you be more efficient, seeing more patients and being able to work on the move, you'll also ultimately generate more revenue. The subheader and video in the hero area then aid this message, showing and telling you more specifically how.
Free: Assessment
Does your website build trust with buyers and bring in revenue?
Take this free 6 question assessment and learn how your website can start living up to its potential.