How Bill Ragan Roofing Company doubled revenue after hiring a content manager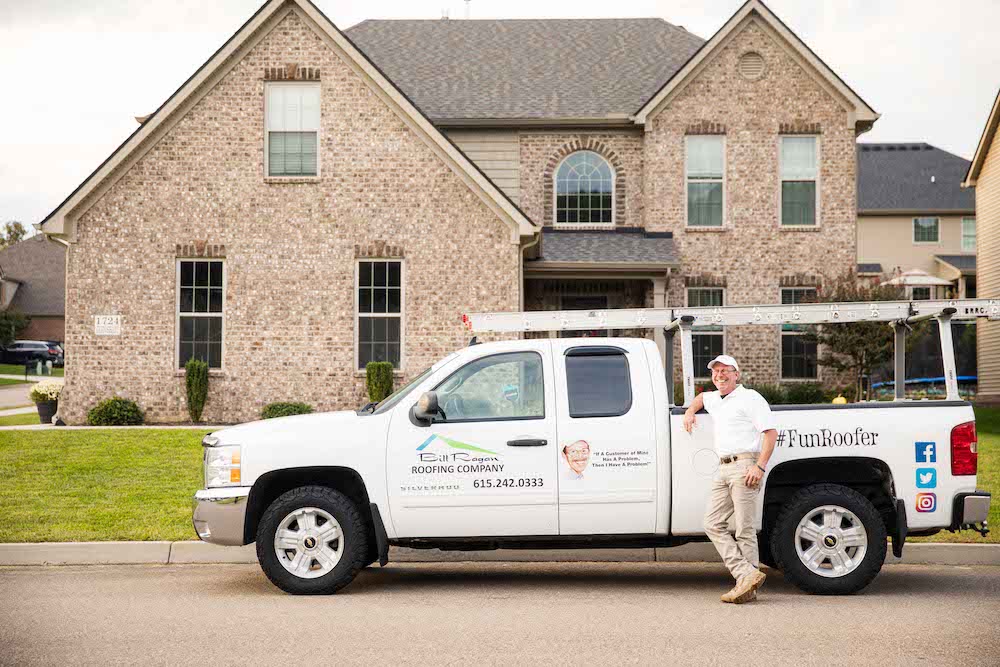 For Bill and Taffy Ragan, founders of Bill Ragan Roofing Company, their They Ask, You Answer journey goes all the way back to February 2017.
Taffy saw Marcus Sheridan speak at a social media marketing conference, bought his book, and was committed to bringing the philosophy to their company. They even started trying to write some content themselves.
Fast forward to 2019, Bill and Taffy were still trying their best to try to write this content on their own but were having very little success with it. The results weren't showing.
They went to IMPACT Live in August of 2019 and once again heard Marcus give a talk. Taffy remembers him saying that they need to hire a content manager and that They Ask, You Answer was not something a company could do without that person.
🎓 IMPACT+ course: How to hire a content manager for your company
Having gone through three painful years of trying to implement They Ask, You Answer and with zero success at it, Taffy eventually decided she needed help. She reached out to IMPACT for guidance on hiring the right content manager and getting them trained to ultimately bring in the results they were looking for.
Their problem: what it was like before
Bill Ragan Roofing Company is as much of a small family business as it gets: The only three people on staff when they initially started working with IMPACT were Bill, Taffy, and their daughter Andrea (along with other subcontractors).
They weren't the kind of business that made light of hiring new people and bringing on headcount, so when they heard Marcus talk about creating content for their website that will drive traffic, revenue, and sales, they gave it their best effort to do their inbound marketing themselves.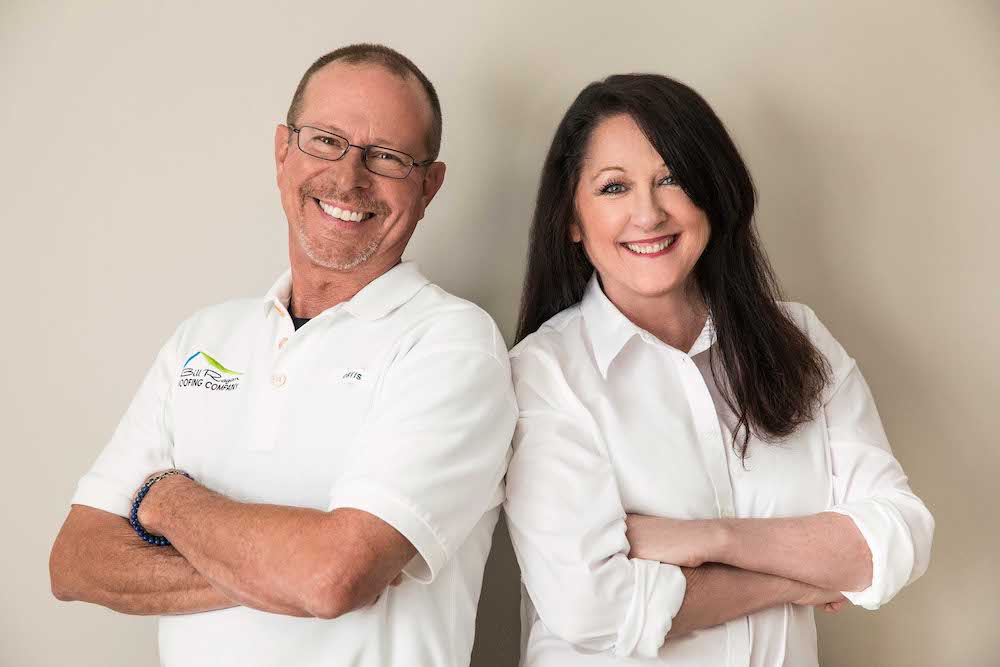 However, none of them were trained on what that content really needed to look like and how to optimize it to get the results they were looking for.
"We started writing content, but the content was fluff. It wasn't relevant," said Taffy. "I mean, we were trying our best."
"It was pretty good for having no training," Bill laughed.
Not to mention, publishing three articles every week in addition to their already jam-packed schedules was not something they were able to maintain.
When it came to traffic, for years, the company website averaged about 300 sessions per month, with about 200 of those coming from organic search. Even when they were producing some content, the numbers didn't reflect any change.
While the company always prioritizes education with their prospects, not having the content to fuel that process meant that Bill and Taffy were working all day and all night with no days off just to try to keep up with customers and prospects. If there was a more efficient way of doing business, they didn't even have the time to figure it out.
The solution: Going all-in on content
Still, they believed in this business philosophy and knew content could drive success for their business if done correctly. That's when they came to IMPACT for help.
If they were going to truly succeed with content, they needed to bring on a content manager, and they wanted to make sure they not only hired the right person, but got them trained in what creating quality They Ask, You Answer content really looks like.
The process of finding their content manager
As bought in as Bill and Taffy were, they were still nervous to bring on more headcount into their 3-person Nashville-based family business, financially.
"I am a They Ask, You Answer fan. It just has always made sense to me. It's something I've always wanted to do. If there was a fear that was attached to it, it was just the financial part of it."
Bill shared the same concerns:
"Bringing in somebody that for the moment [was] not income-producing, it [was] scary. But you pretty much have to think long-term. That's just what I had to keep wrapping my head around, 'Okay, this is, this is a long-term investment. This isn't the short game — we're playing the long game now.' Keeping that in mind and knowing that it's going to pay huge dividends down the road helped get me through it."
By bringing on a full-time team member dedicated to content, Bill and Taffy knew they'd be much better equipped to hit the quality the cadence needed to drive traffic, leads, and sales. Content wasn't something they could just do half-heartedly or for a few months. It was a commitment that would take time to see traction so they needed someone to give it their undivided attention.
Understanding that hiring a content manager was a long-term play, they published a job posting and started interviewing candidates in the Fall of 2019.
Hiring their content manager, Matt
Ask Taffy to tell you the story about how she decided to hire Matt, and she'll light up and excitedly tell you all about it.
"There was nothing in his resume that would've made me call him for an interview, but his cover letter did," Taffy explained.
In that cover letter, it was clear that Matt, a 27-year old pet store manager at the time, was passionate about writing as a hobby and very interested in the role at Bill Ragan Roofing Company, but still, he didn't have work experience as a writer, and he didn't have a college degree because he kept running out of tuition from changing his majors.
She pulled him in for an interview, and while she loved his energy and enthusiasm, she was convinced he wouldn't be a good fit due to his lack of official work experience — and lack of any experience in the roofing industry.
🎓 IMPACT+ course: How to hire a content manager for your company
Still, she couldn't help but still want to support him in his professional growth, so she sent him some free courses to take in Hubspot Academy and a class from Ann Handley on writing while she continued interviewing other candidates.
Little did she know, that wouldn't be the last time she heard from Matt.
"Within a few days, Matt showed up again by sending me an email profusely thanking me for sending him [those resources] and that he'd already got his certification. That blew me away!" Taffy said. "He just had that go-getter mentality. And look at him today. Oh my gosh, I would hire Matt all over again."
That was October 2019.
Investing in content training with IMPACT
Getting the right person in the right seat was only the first step, however. Now, they had to invest in the resources and training Matt needed to be successful as a content manager implementing They Ask, You Answer.
With this in mind, the company invested in weekly 30-minute content training sessions for Matt with IMPACT. This allowed an IMPACT content trainer to address the areas he needed to improve upon and to guide him through the highest priority skills to work on first.
This was a time where Matt could be challenged to grow while also getting support on things he was specifically struggling with.
For a content manager to thrive in their role, they need many more skills than merely writing articles. Weekly training sessions with IMPACT involved making sure Matt could learn the best practices involved with:
Crafting an efficient interview process
Communicating with the team about content needs
Assisting with

assignment selling

of content in the sales process
Conversion focused website content
Creating and optimizing conversion funnels
Understanding analytics
Historical blog optimization
And more
In order to be successful and put into practice what he was learning in content training, it also meant Bill and Taffy needed to be fully bought in to give Matt whatever he needed to create this content that would drive revenue for the company.
The benefits of having no previous roofing experience
This is all not to mention, Matt had no roofing experience whatsoever.
While it took him time to learn everything, the team looks back and sees it as a huge benefit that he came in green to the industry. It forced him to ask Bill questions a customer would ask, and to be able to distill complicated roofing terminology and processes into layman's terms that anyone could understand.
In retrospect, Bill is glad Matt didn't come from a roofing background: "I think it actually helped the whole process that he literally had no experience whatsoever. It just made him ask all the right questions."
The payoff of having a content manager
As much as Matt had to learn, one thing is obvious: Matt's work is paying off for the company in numerous ways.
Growing revenue, and a growing team
In 2019, Bill Ragan Roofing Company made $1.5M in revenue. In 2020, the first full year of Matt being part of the team, they doubled it to over $3M. They're expecting to double it again in 2021.
Remember how resistant the team was to hire, and how before Matt was first brought on board, the Bill Ragan Roofing Company team was only three people?
Now to keep up with the growth of the business, the team has expanded and made multiple new hires, making them a team of 12 (including sales people, an executive assistant, and a videographer!) as of early 2021.
Record high traffic
By March, total sessions to the site doubled (about 600, half of which were organic). By May, they broke 1,000 sessions for the first time in the company's history (1,300 sessions, 800 of which were organic).
When asked when Bill started seeing the impact of hiring Matt, Bill recalls the one time Matt showed him the analytics for the site:
"When he started showing us the exponential growth, I think it probably around May or June: the look on his face as he was explaining the numbers to us, it was like, 'Holy cow, this is actually working. Everything that we've been doing is actually working.' It was really, really, really exciting. Now, the days for him to go over all the analytics are probably one of the exciting meetings of the company."
In October, a year after Matt was hired, they hit 5,700 sessions (4,800 of which were organic) and as of January 2021, they've hit a new record high of over 8,000 monthly sessions (7,100 of which were organic): an over 2,500% increase from their traffic in 2019.
Once Matt started seeing the analytics behind the work he was doing, it really made him feel a part of the team: "It makes me feel good. That showed me that my role is valuable and there's value I bring to the team, even though I'm not going out there and selling roofs."
Establishing trust nationwide
Taffy sees how people are changing the way they think about the company as a whole:
"Bill is getting calls from people out of state because they trust him to give them the truth. We're getting people from all over the country that are downloading our checklists. People are calling Bill wanting to talk to him because they are looking at him as the expert."
Taffy laughed, reflecting on even getting emails from nationally-known companies like Home Advisor and RedFin reaching out to their small, Nashville roofing company asking to do guest blogs on their website.
While Bill Ragan Roofing Company is a local business, seeing the trust that they were able to build through content to people all over the country let them know they were on the right track.
Expedited sales process focusing on education
Bill has also seen the impact of using the content Matt creates in the sales process through assignment selling.
"When somebody starts asking me questions or starts going down a path, then I've got a library of content to refer them to. I can shoot them an email with links to two or three of the blogs. I can make sure that they get all of their answers without me leaving anything out, because I've already answered the question in the blog in great detail."
And the impact of that on their customers?
By working with informed buyers, Bill has found it is much easier and faster to close leads and new customers. Now the content isn't only educating their customers, it's also saving Bill time, too.
So, after all that effort, was it worth it?
Bill didn't have to think very long to answer this question:
"Most definitely. We're seeing the reward at the end of the tunnel and it hasn't even really started paying that huge of dividends yet, but we see it. We see what's coming. That's why we're trying to ramp up our team and to be ready when the waves actually crest."
Taffy's emotion showed as she explained what it meant for her and their business to have Matt:
"Matt has become a huge part of our culture. Our whole team looks up to him and new hires look at him as if he's someone famous. I am thrilled, absolutely thrilled. I've been saying for months that he's the best hire our company has ever made. "
What's next for the Bill Ragan Roofing Company team?
Bill reflected on the 30-year-old business and how the majority of the team have just been in "sustainable" mode, compared to where they are now is night and day.
"Now we're in such growth mode. It's a great feeling, all the lives that we can affect, the bigger our team is, and more customers that we can take care of. It's just really exciting," he said.
Taffy agrees: "We're just the beginning stages of this transformation in our company. As a matter of fact, Monday, we're going to look at a bigger building because we've outgrown our building."
And there's no time for the team to let off the gas. Now, through working with a coach and continuing in their training, they are honing in on conversion optimization to convert more of that traffic into leads and sales, and to get their whole team up to speed on best practices for digital selling, including with assignment selling, and with using video in the sales process.
They're on their way to mastering their digital sales and marketing efforts.
Their advice for business leaders nervous to make the investment
Bill's advice for other businesses debating whether a content manager is worth the investment?
"Well, you can either sit on the sidelines and watch somebody else do it, or you can pull your boots up, jump out there in the mud and do it. Is it work? Yes. Have we put in some hours? Yes, we have. Have we done anything that anybody else can't do? No. Time is wasting. The longer you put it off, the longer it's going to take to get results. So, find your person, hire them, get them trained, and start getting content out there."
For Taffy, what made Matt so successful was that the entire company was committed and wholehearted about the initiative:
"If you're going to go down that path, you got to stay the course, you've got to commit to it. You've got to give that content writer all of your support and the time to let them interview you as the experts. And it will pay off in the long run. I know there's other people that are trying to do the They Ask, You Answer model, but they give [the content manager] none of their time. You gotta give them your time or they're not going to be successful."
Start your journey to digital sales and marketing mastery
Bill Ragan Roofing Company is a prime example of how They Ask, You Answer can work for small, local businesses, and that most of that success will stem from an investment in an in-house content manager on board and equipping them with the training and resources they need to be successful.
🎓 IMPACT+ course: How to hire a content manager for your company
We look forward to seeing all that's still to come for this Nashville-based roofing company as they look to use They Ask, You Answer methodology to be leaders in making the roofing industry fun, trustworthy, and educational.
Looking to embark on the same journey Bill Ragan Roofing Company is on? Learn more about Digital Sales and Marketing Mastery.
Free Assessment:
How does your sales & marketing measure up?
Take this free, 5-minute assessment and learn what you can start doing today to boost traffic, leads, and sales.