How the Heck Does They Ask, You Answer Benefit Sales?
They Ask, You Answer is likely a significant departure from "the way it's always been done" at your company. But the results will speak for themselves.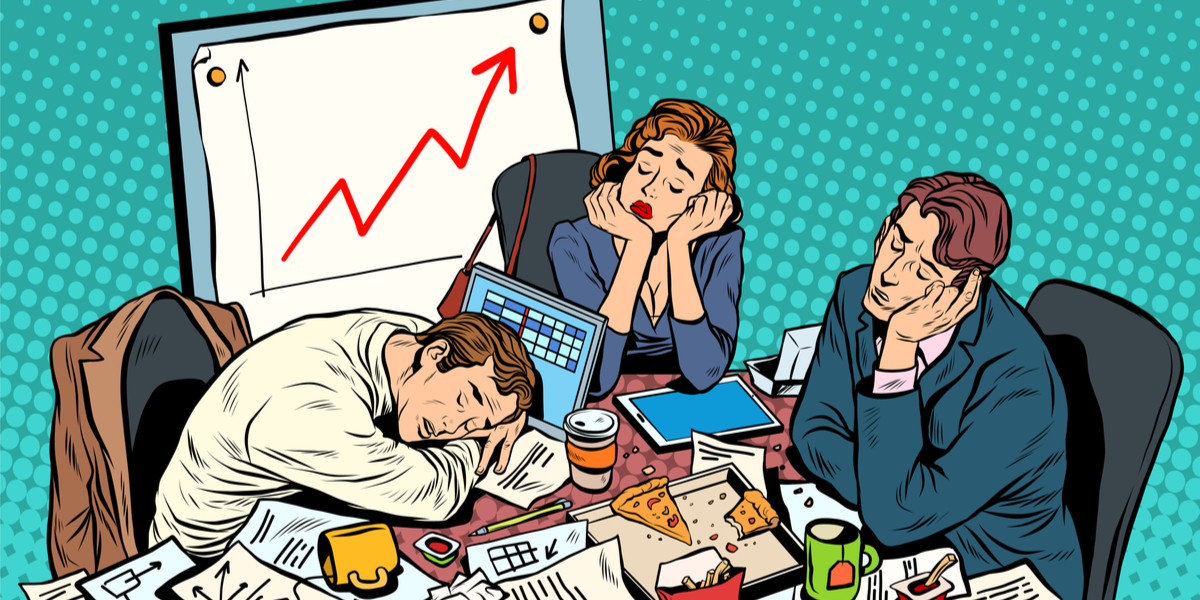 They Ask, You Answer benefits for sales
Sales teams will have a deep understanding of their ideal buyers that they've never had before, due to their involvement in creating assignment selling content.
Your messaging around your differentiators, products, and services will undergo a magical transformation, becoming more refined and persuasive in record time.
Sales teams will be able to educate their entire company (at scale), as their content will become the basis for training, messaging, and more.
Sales teams who embrace assignment selling see dramatically shortened sales cycles and more educated, motivated buyers who are ready close deals.
Sales teams will have deeper and more extensive intelligence about what specific pain points or interests a prospect has before they even have an initial conversation.
In fact, with the right content in place, your ideal buyers will trust your sales reps before they even have their first chat.
Great content means more trust, more trust means shorter sales cycles, shorter sales cycles means happier sales teams...
Here's the short answer
Now, let's dig into the details
Here's the thing about They Ask, You Answer.
Blogging works better when you write about topics your buyers care about.
When a digital marketer or business leader either sees Marcus Sheridan speak about his revolutionary approach to digital marketing in the modern age, or they've read his book of the same name, they get excited.
They see the big picture.
🔎 Related: What the heck is They Ask, You Answer?
They understand how building a digital strategy around creating written and video content that addresses their ideal buyers' most pressing questions, concerns, and fears honestly and thoroughly will help them dominate their industry.
Sales folks, however, are an entirely different story.
Although, in all fairness to sales, I 100% do not blame them one bit for not seeing the potential of They Ask, You Answer at first. Why? I'm so glad you asked...
Sales teams have been burned one too many times by marketing
One of the buzzy little phrases bandied about by industry pros is "sales and marketing alignment." I know this because talk about inbound sales and marketing alignment a ton here, too. Unfortunately, it's a really important topic with polite label that obfuscates its true meaning.
You see, what lack of "sales and marketing alignment" really means is that sales doesn't trust marketing to create anything of value for them to use in the sales process, because marketers (in their eyes) are an expensive "brand vanity" project that drives something called "awareness," without actually driving anything toward the bottom line.
🔎 Related: 5 reasons why sales pros and teams aren't hitting their goals
Marketing, on the other hand, looks at sales as revenue-obsessed beings from another planet who care more about closing deals than understanding what the "big picture" is for the brand in the long run.
With this kind of disconnect in place at thousands of companies around the world, it's no wonder that most marketers feel misunderstood and (most of all) sales does not trust anything that sounds like marketing. Period. Full stop.
Business blogging. Useless.
Social media. Who cares?
Video marketing. Hard pass.
Traditionally, none of these things sound like they close deals. They sounded more like expensive line items in a marketing budget.
But like I said at the start of this — and I say this as a digital marketer, through and through — those sales folks weren't wrong then, and many of them still aren't wrong now.
So, when marketers and other leadership types come along swearing up and down that this brand new, shiny way of creating content and shooting videos and embracing marketing automation is something sales should really get excited about... can you really blame 'em for not listening?
But it really is different this time, sales. I promise.
Because They Ask, You Answer is a sales initiative, not a marketing initiative
I know. The tactics used to execute on the philosophies espoused within They Ask You Answer still contain a lot of the red flag marketing buzzwords that make sales folks anxious... blogging, content marketing, video, websites, and so on.
Still, there's more than meets the eye here.
When implemented properly, every single blog article ever written, any video that is ever shot, every website page that is published is done so through the lens of what the sales team needs — not fluffy marketing needs — based on their front-line knowledge of what their ideal buyers are thinking and needing.
But let's say your whole company gets on board. Then, it's a whole different story:
See what I mean?
But that's what you get out of They Ask, You Answer in sales at a high level. Let's dive more deeply into the seven different specific, game-changing benefits of They Ask, You Answer for sales.
7 key benefits of They Ask, You Answer for sales
1. Producing content will force you to understand your buyers as you never have before, as well as how they think.
The core of They Ask, You Answer begins with an absolute obsession with knowing precisely what your buyers are thinking, feeling, and searching. You cannot succeed without this deep understanding of their worries, fears, and desires.
When companies force their salespeople to think about these things, their ability to empathize with their prospects will never be higher, which is a powerful thing in the sales process.
2. Producing content is a downright magical process for sales messaging.
Sales professionals have not only heard most of the questions a prospect could ever ask, they have gotten really good at answering them.
So, when they are involved in the content production process, they get even better at answering questions, explaining ideas and concepts in intelligible ways, and getting the results they're looking for.
🔎 Free on-demand: How to create revenue-generating content quickly (so you can get back to selling)
3. Your content becomes the definitive guide for all of your trainings, messaging, and more.
The more content you create, the more articles, videos, and more you'll have at your disposal for current and future employees to use as training materials. It will help them learn company doctrines, philosophies, and so on more effectively and more efficiently.
4. How powerful assignment selling can be in the sales process, shortening the sales cycle with more educated buyers as key results.
What is assignment selling? Assignment selling is the time-tested, proven way to use the educational content you're creating (articles, video, etc.) in the sales process, wherein you literally provide assignments to your prospects.
🔎 Related: 5 real-life examples of assignment selling that prove it works
Your goal with assignment selling is not to create more work for your prospects, but rather to proactively resolve major concerns or questions of your buyers during the sales process and before sales appointments.
It may seem bold to give your potential buyers homework, but you will be rewarded with better educated buyers and an opportunity for "bad fit" buyers to disqualify themselves.
🔎 Related: How to integrate content into your sales process
5. Your sales team can learn about what your potential buyers care about before they even enter the sales funnel.
With advanced sales and marketing automation and analytics platforms like HubSpot, sales teams can see every single website page, article, and video a prospect looked at prior to reaching to talk to someone in sales.
This is priceless intelligence that will empower you to understand exactly what your prospects are interested in, how much they know about you and your products and/or services already, and what topics they are most concerned about — all before a single sales conversation has even taken place.
That's an incredible amount of lead intelligence right at your fingertips.
6. With content, trust can be built with a sales rep (and the entire company) before the first conversation.
With more education happening before you speak with a potential buyer, your sales reps can spend more time during meetings having more qualified and deep conversations specific to the needs of the individual or organization they are speaking to.
That allows them to do what they do best — sell.
7. Great content means more trust, more trust means shorter sales cycles, shorter sales cycles means happier sales teams...
By empowering your potential buyers to educate themselves through the content you create and publish on your website and elsewhere online, you give your sales teams the gift of time.
Time to spend on more qualified leads, as well as time to spend with families and loved ones. Additionally, with more educated buyers, they will find that those more qualified leads will close deals faster.
What should we do now to get started?
It's a lot of work to get your entire company aligned around They Ask, You Answer as a way of doing business.
That's because, unlike strategies in the past, They Ask, You Answer must be embraced by all teams — leadership, sales, marketing, service, etc. It is not owned by one team or one individual. It's a cultural shift within your company, not a flash-in-the-pan tactic.
Here's a sneak peek into why:
But if you are in a sales role specifically, I would encourage you to create a free IMPACT+ account and educate yourself with the following (once more with feeling) free courses:
There are a ton of different talks and courses in IMPACT+ that would actually be valuable to you, in a sales role, but these are the three that will be the most critical to you in helping you get started.
These three courses specifically will arm you with the insights and knowledge you need to see an immediate lift in your close rates by embracing the principles of They Ask, You Answer.
Yes, it's likely a significant departure from "the way it's always been done" at your company. But trust me, the results will speak for themselves.
Published on August 3, 2020