How to Convince Your Boss You Need a They Ask, You Answer Workshop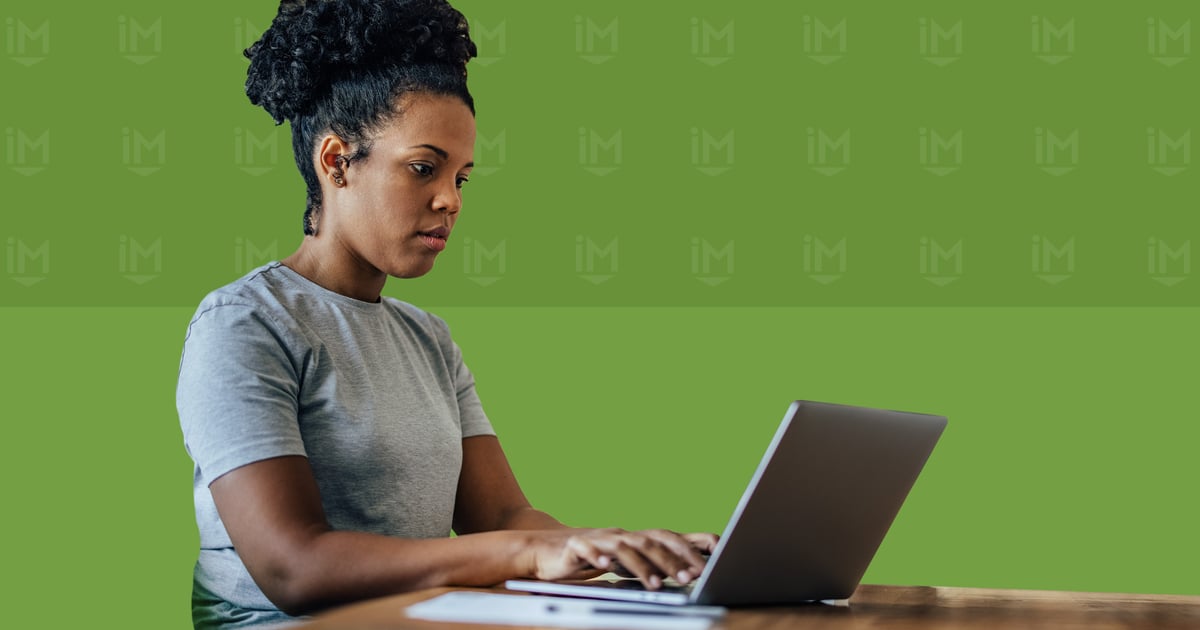 When most people think about stressful careers, they might not put marketing at the top of the list. However, if you're a marketing coordinator or part of a 10-person marketing team, you may be feeling the crunch — especially if your organization looks to you as the chief-of-everything-marketing.
For many marketers, they feel the steady anxiety of proving their worth to their companies. And, while marketers are often not recognized when something goes well (I mean, when was the last time your company celebrated a qualified lead you passed on to sales?), they are quickly blamed when something goes wrong.
After years in sales in the marketing industry, it's been my observation that proving one's worth is the fear that worries marketers the most.
Why? Because their success is often ddependent upon cooperation and collaboration with other key leaders inside the organization. And, for most people, getting that isn't easy.
For heads of marketing, those other key leaders in your organization sit in the C-suite and at the top of the sales department.
For most marketers, their relationship with the sales department is tenuous at best.
What about their relationship with the C-suite?
Now, it's entirely possible that you and your head of sales are all completely aligned and sales are better than ever. It's also entirely possible that your CEO jumps for joy and gives you high fives every day because of the value you bring to the organization.
If so, congratulations! You probably don't need to keep reading. Just put your feet up and let the sales and high fives roll in.
If you don't have a great relationship with your head of sales and your CEO gives more resources to your sales department than to your marketing team, it's likely that you are not aligned. And misalignment is hurting everything from your bottom line to your feelings of being a valuable contributor.
How to tell if you're aligned
This is pretty simple. As a marketing leader, you know you're aligned with your head of sales if you can say "yes" to nearly all of the following:
I meet regularly with my head of sales

I attend sales meetings regularly

We attend conferences together

I have a content creation process in place and sales is involved

I regularly watch sales calls

Sales is aware of campaigns I execute, has the promotional copy, and has follow-up sequences to ensure success

The sales team uses content from my team with prospects in the sales process
If you can't honestly answer yes to most of the above statements, it's time to take action. Proving your value will depend on it.
The dangers of misalignment
Collaboration between sales and marketing isn't just about improving office politics. There's real money on the line. According to research from LinkedIn, 87% of sales and marketing leaders say sales and marketing alignment is vital for business growth.
Companies that bring these two departments together experiencing higher close rates, shorter sales cycles, and increased revenue.
How to become aligned
First, you as the marketer have to realize that you can't get your organization aligned alone. You need help.
You need to get your CEO involved because this change will have to come from the top. As the Harvard Business Review reported, there is an ever-present, enduring conflict between sales and marketing.
As John Dewey once said, a problem well-stated is a problem half-solved. In other words, the first step to fixing this rift is to talk to your CEO and call the problem out.
You've got several options that can help you convince your CEO that your organization needs to become better aligned.
You can say to your CEO, "I have an idea that I feel strongly about, but I want to get your thoughts first. In order to do that

you need to read this book

because it will put a spotlight on how sales and marketing can better work together. Would you be willing to read it and have a conversation with me?"




You can bring your CEO and sales leaders to IMPACT+

, our online learning community. There, a

ll of the great pains listed above are addressed in courses, lessons, and keynotes. Your CEO and head of sales can self-discover what needs to change in order to see the growth the company wants to achieve, and you can smile and make them feel like it was all their idea.




You could have someone outside the company come into your office, with the C-suite, marketing, and sales leadership in the same room to

get everyone aligned

, move past the great pains, and agree on an action plan that will help you achieve the growth that you all need.
If the thought of starting this conversation stresses you out, don't worry, we've got your back.
You can show them this video, made by the team here at IMPACT:
After, make it a point to sit down and meet with your CEO and talk through what you both think of Marcus's approach.
An aligned company is a happy company
So, what's going to happen if you go to all this trouble?
Well, you'll all be on the same page about how you and your colleagues are going to work together to achieve your sales goals. You'll break down the barriers between marketing and sales, and you'll work for a company where marketing is more involved in sales and sales is more involved in marketing.
This will create a mutual understanding and approach to how you communicate with your prospects and customers. Once you have that, you'll see a positive impact on sales. When you can help your organization accomplish this, that's when you'll truly become (and feel) valuable.
Free Assessment:
How does your sales & marketing measure up?
Take this free, 5-minute assessment and learn what you can start doing today to boost traffic, leads, and sales.