How to Convince Your Boss You Need a They Ask, You Answer workshop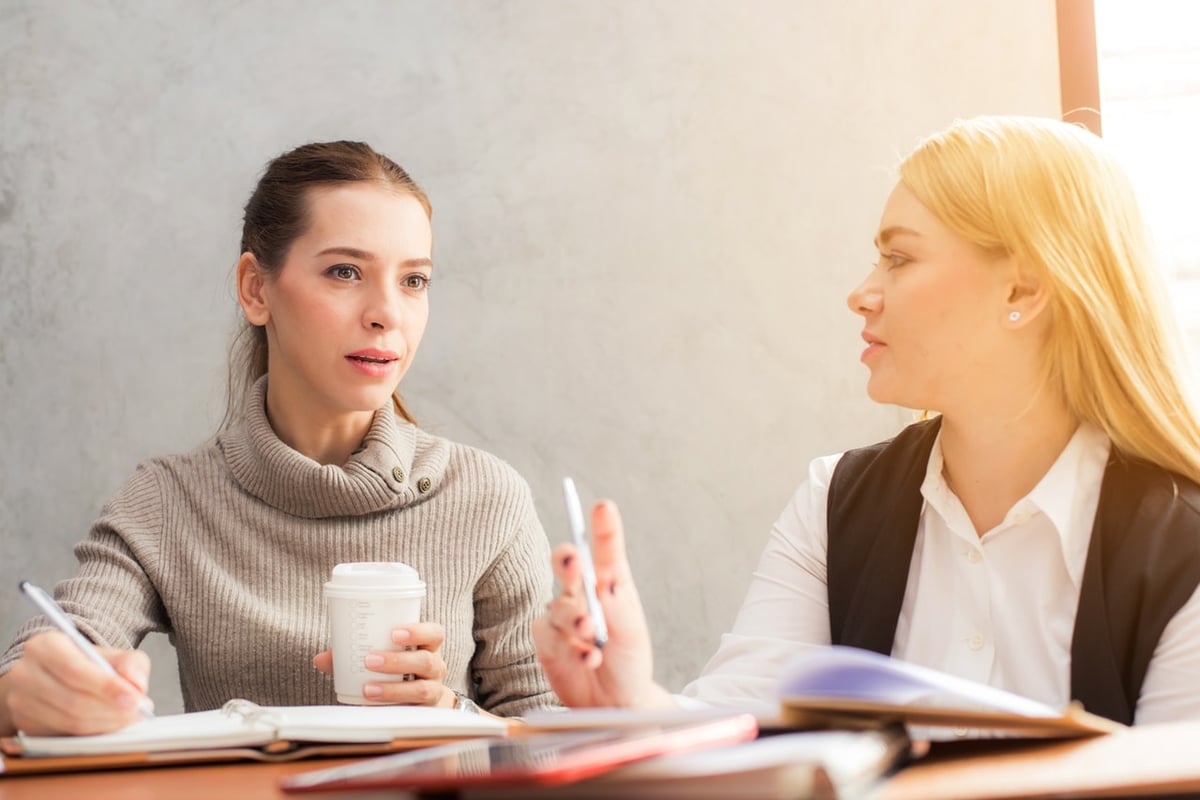 When most people think about stressful careers, they might not put marketing at the top of the list. However, if you're a marketing coordinator or part of a 10-person marketing team, you may be feeling the crunch — especially if your organization looks to you as the chief-of-everything-marketing.
Martech Today has written about the most common fears marketers need to overcome. Proving your worth is number five on the list.
After 15 years in sales in the marketing industry, it's been my observation that proving one's worth is the fear that worries marketers the most.
Join the IMPACT coaches for a deep dive on a new topic every month in our free virtual event series.
Why? Because their success is often dependent upon cooperation and collaboration with other key leaders inside the organization. And, for most people, getting that isn't easy.
For heads of marketing, those other key leaders in your organization sit in the C-suite and at the top of the sales department.
For most marketers, their relationship with the sales department is tenuous at best.
What about their relationship with the C-suite?
Now, it's entirely possible that you and your head of sales are all completely aligned and sales are better than ever. It's also entirely possible that your CEO jumps for joy and gives you high fives every day because of the value you bring to the organization.
If so, congratulations! You probably don't need to keep reading. Just put your feet up and let the sales and high fives roll in.
If you don't have a great relationship with your head of sales and your CEO gives more resources to your sales department than to your marketing team, it's likely that you are not aligned. And misalignment is what causes that lack of being valued.
How to tell if you're aligned
This is pretty simple. You know you're aligned with your head of sales if you can say "yes" to nearly all of the following:
I meet regularly with my head of sales

I attend sales meetings regularly

We attend conferences together

I have a content creation process in place and sales is involved

I listen to sales calls

Sales is aware of campaigns I execute, and has the promotional copy and has follow-up sequences to ensure success

The sales team uses content my team creates in the sales process
If you can't honestly answer yes to most of the above statements, it's time to take action. Proving your value will depend on it.
How to become aligned
First, you as the marketer have to realize that you can't get your organization aligned alone. You need help.
You need to get your CEO involved because this change will have to come from the top. As the Harvard Business Review reported more than a decade ago, there is an ever-present, enduring conflict between sales and marketing. If anything, this tension has only increased in the time since this initial research was completed.
However, the solution, too, that was true then is true today. It is time-tested and all but guaranteed: You need to talk to your CEO. The moderative presence of your company's leader is sure to create solution-oriented alignment. This is, simply put, the best way to create alignment and ease the tension between sales and marketing.
You've got several options that can help you convince your CEO that your organization needs to become better aligned.
You can say to your CEO, "I have an idea that I feel strongly about, but I want to get your thoughts first. In order to do that

you need to read this book

because it will put a spotlight on how sales and marketing can better work together. Would you be willing to read it and have a conversation with me?"




You can bring your CEO and sales leaders to IMPACT+

, our online learning community. There, a

ll of the great pains listed above are addressed in courses, lessons, and keynotes. Your CEO and head of sales can self-discover what needs to change in order to see the growth the company wants to achieve, and you can smile and make them feel like it was all their idea.




You could have someone outside the company come into your office, with the C-suite, marketing, and sales leadership in the same room to

get everyone aligned

, move past the great pains, and agree on an action plan that will help you achieve the growth that you all need.
If the thought of starting this conversation stresses you out, don't worry, we've got your back. You can watch this webinar: "Content that Drives Revenue: How to Get Leadership Buy-In." In it, Marcus Sheridan and I address the great pains of marketers and offer up an exercise that you can do to break the ice with your CEO. The exercise will take you through a worksheet that has a list of 10 questions that you and your CEO should answer separately.
When you're both done with the worksheet you'll be given a score and emailed your responses. Make it a point to sit down and meet with your CEO and talk through your answers and discuss an alignment strategy.
An aligned company is a happy company
So, what's going to happen if you go to all this trouble?
Well, you'll all be on the same page about how you and your colleagues are going to work together to achieve your sales goals. You'll break down the barriers between marketing and sales, and you'll work for a company where marketing is more involved in sales and sales is more involved in marketing.
This will create a mutual understanding and approach to how you communicate with your prospects and customers. Once you have that, you'll see a positive impact on sales. When you can help your organization accomplish this, that's when you'll truly become (and feel) valuable.
Join the IMPACT coaches for a deep dive on a new topic every month in our free virtual event series.
Published on November 8, 2019