Brand of our word: Why IMPACT wrote a content code of ethics (and you should too) [+Video]
Ramona Sukhraj also recommends this free guide: The Ultimate Inbound Marketing Strategy Playbook 2022.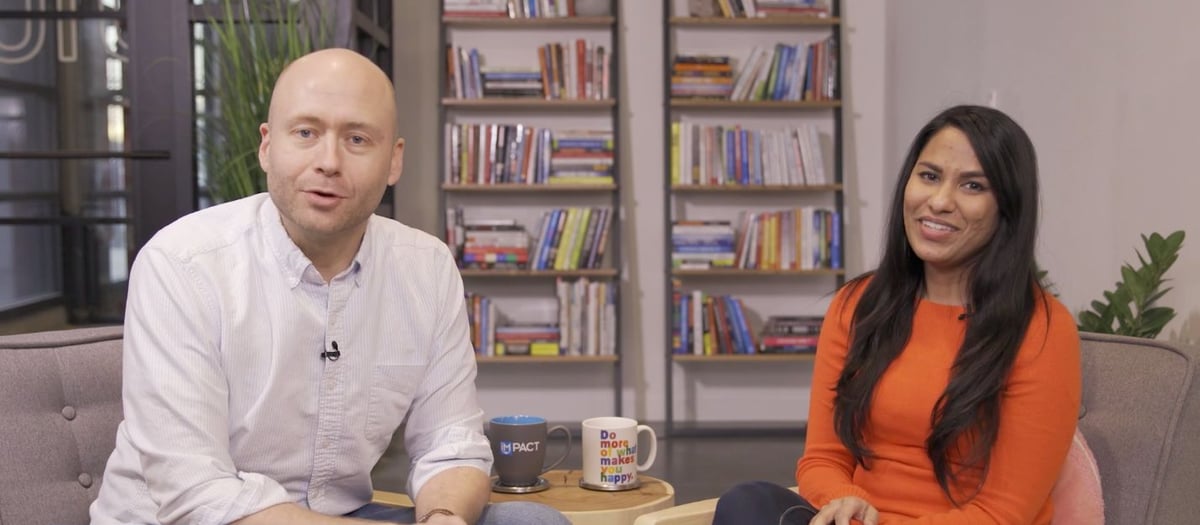 When Kathleen Booth, IMPACT's VP of marketing at the time, asked me to put together our code of ethics as a brand publisher, I'm sure I looked like a deer in headlights.
A "code of ethics" sounded like something followed by the Night's Watch on Game of Thrones or ripped from the philosophy textbook gathering dust on my shelf since freshman year gen-eds.
I had no idea what she was looking for or what lay ahead of me by taking on this task.
But I quickly realized I was just getting caught up on the formality of the phrase.
Free Guide: The Ultimate Inbound Marketing Strategy Playbook 2022
A code of ethics is actually quite simple, and, moreover, essential for anyone sharing content with an audience online.
What is a content code of ethics?
A content (or publishing) code of ethics is a set of guidelines or principles everyone must abide by in order to conduct themselves with integrity according to your publication's standards.
In other words, it's the rules a writer needs to follow for us to feel comfortable having their name on our website.
It's what they need to do (or not do) to be a good representative of our values and beliefs and do right by our audience.
They're the "commandments" of publishing with us, if you will.
The IMPACT code
Identifying the key points for our code of ethics actually wasn't hard.
In the roughly five years I have acted as the "gatekeeper" of publishing at IMPACT, I realized I've always already had guidelines I've used to greenlight or banish any piece that came across my desk.
These are things I have preached even as our team has expanded — I just never wrote them down.
Those, along with IMPACT's core values and methodologies, brought me to five points.


Transparent - We're honest and open about any points that may make us biased, changes we make after publication or anything else that may come off as disingenuous when someone is trusting our expertise.
Current, Factual, and Sound - The information we share is the most up-to-date and accurate available and it has data or evidence to support it.
Original - We don't take credit for words or work that isn't ours. Rather, we cite our sources and make sure to give credit when and where it is due.
Intuitive - We aim to address any thoughts or questions that naturally arise when someone is consuming a piece of content. If the content doesn't, it's not published.
Genuine - We come from a place of our audience's best interests. We aim to help and educate first and furthermost and do it in a way that only IMPACT can.
Now, I know what you're thinking: none of these are groundbreaking.
And you're right.
Why are ethics worth documenting?
The fact of the matter is none of the points in our code of ethics are things people would argue against.
Don't be salesy. You got it, dude.
Don't plagiarize. Wouldn't dream of it.
Be accurate. Of course.
But they are things worth repeating. They are values worth reinforcing to our community.
As a newly-declared brand publisher at the start of this project, IMPACT was taking our online content marketing initiatives far beyond most blogging for business best practices.
We were going to share more articles from more contributors (both internally and externally) and explore more mediums, including video, podcasts, and social media.
And we needed to make sure we did it right.
Having a formal content code of ethics today helps us maintain high quality because it shows anyone contributing to IMPACT that we are serious about delivering on these points and won't accept content that doesn't.
We don't expect marketers to come to us trying to intentionally deceive others or leave their questions unanswered, but by declaring the importance of these things, we hope people will be more attentive to them.
In the same vein, the code of ethics helps us hold contributors accountable because our standards are actually documented and public. No one can say they didn't know what we want.
And last but not least, it says to our audience, contributors, competitors, and industry as a whole, that we mean business. We're not just a brand trying to push readers to our products. We're out to educate and changes lives for the better.
Having a content code of ethics reiterates what we stand for and what we promise as a brand publisher.
The business of trust
For over ten years now, IMPACT has been a pioneer and highly-respected voice in the digital sales and marketing content space.
When our content became my primary responsibility in 2015 as a team of one, upholding this reputation became my greatest goal, and for me, creating a content code of ethics was about reinforcing this credibility and being trustworthy.
Regardless of industry or audience, marketers are in the business of establishing trust.
At IMPACT, we want to give our readers the most accurate, high-quality information about marketing, sales, leadership, and running a business so they can make the best decisions for their teams and organizations.
We want to help them achieve their goals and improve their lives, even if they never become a client. But we can only do this if they trust us.
If you are a brand that creates content, this should be your goal as well.
If people are going to trust your word, let alone trust you with their business, they have to know that you are dedicated to putting their needs first.
A code of ethics sets this expectation and promise.
So, how can your team create yours? Well, first, don't get intimidated by the name as I did.
The finished form of your content code of ethics could be a page, a PDF, or even a video depending on what works best for you. The important part is identifying what values you want to emphasize.
At your next marketing meeting, start by sitting down with your team and discussing the values most important to your organization and in your industry.
Talk about the intangibles your buyer cares about when it comes to a brand and what keeps them loyal. This is what your content should accomplish at large.
Understand these overarching goals and the key points of your content code of ethics will not only reveal themselves organically but make abiding them feel like second-nature.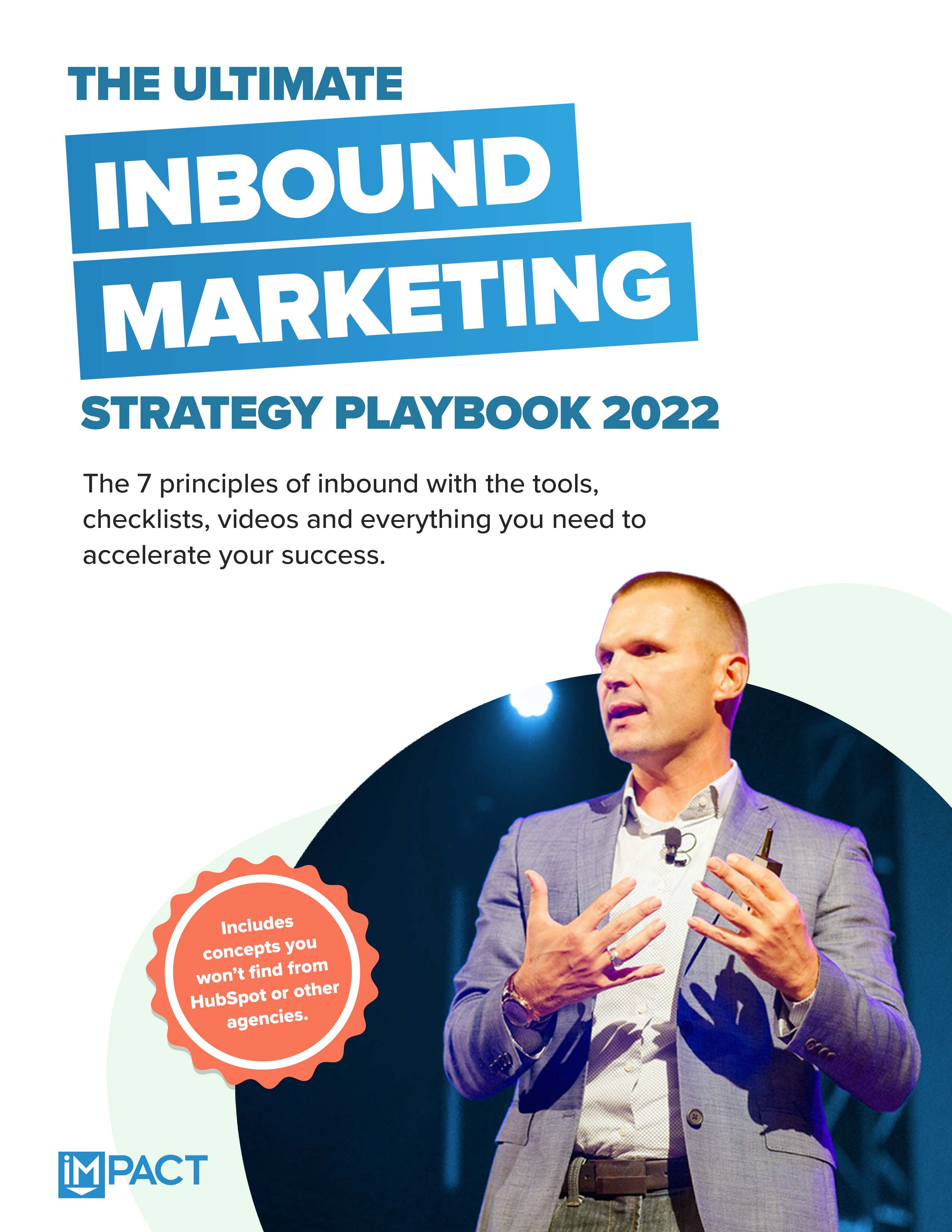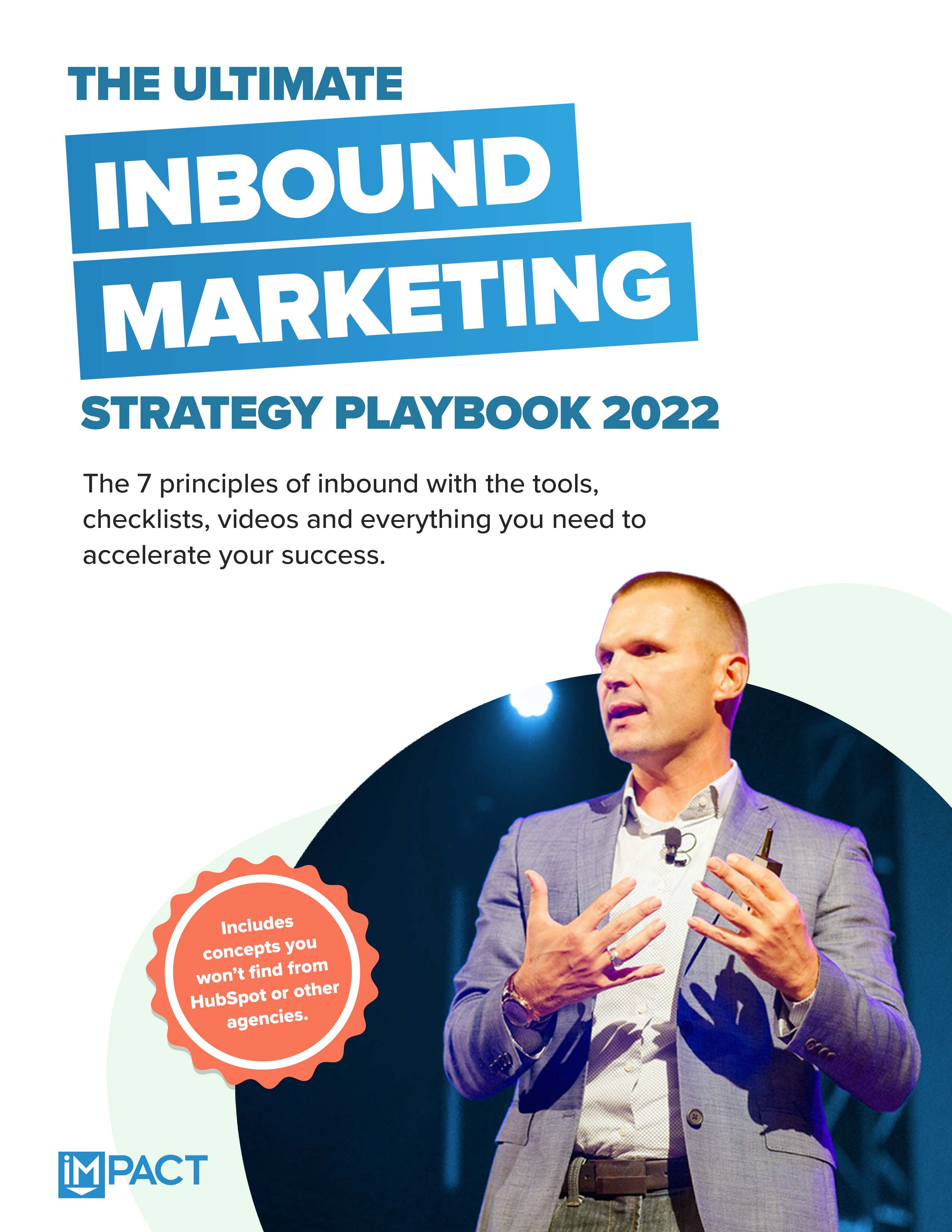 Free Guide:
The Ultimate Inbound Marketing Strategy Playbook 2022
Take your inbound strategy to the next level
Master the 7 principles of highly effective inbound marketing
Dramatically improve your inbound sales
Get more buy-in at your company
Published on March 5, 2020