Writing A 'Content Code of Ethics' in the Age of AI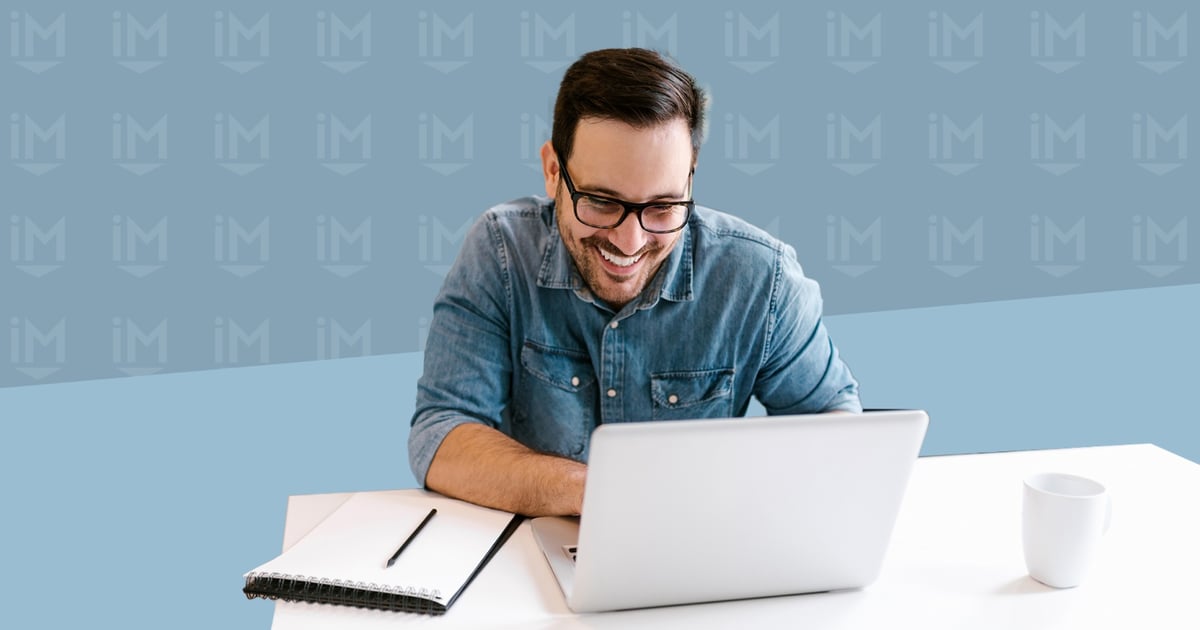 In the age of AI-generated content, people are more distrustful of anything they find on the internet.
But at the same time, buyers are consuming more content than ever before, sifting through haystacks of derivative or salesy garbage to find what's true, honest, and valuable.
They're looking for quality.
Now is not a time to race to the bottom, spitting out reams of useless content to entice a few more clicks.
Now is the time to double down on quality, using the new tools at our disposal to provide more value — not to create more noise.

To keep your content on the right path, we advise you to create a content code of ethics to put your values front and center.
Below, we'll explain:
What a content code of ethics is

Our own code

Content ethics in the age of AI
Let's dive in.
What is a content code of ethics?
A content (or publishing) code of ethics is a set of guidelines or principles to help people conduct themselves with integrity according to your publication's standards.
In other words, it's the rules a writer needs to follow for us to feel comfortable having their name on our website.

And beyond that, a code of ethics tells your readers what your stand for — and what you stand against. There are plenty of websites out there that plagiarize work or make unfounded claims.
A code of ethics lets your audience know that you're trustworthy.
It's a statement of values that get to the heart of your organization.
The IMPACT code of ethics
The key points for our code of ethics feel very natural. As a They Ask, You Answer business, we're committed to honesty and transparency in all we do.
We aim for our content to be helpful, first and foremost. This means being unbiased when appropriate (like in the case of product reviews) and opinionated when our advice is warranted.
Our code of ethics can be summarized in five principles.
At all times, we strive to make sure our content is:
Honest: We're transparent and open about any points that may make us biased, anything we think but can't prove, or whatever else may come off as questionable when someone is trusting our expertise. We don't take credit for words or work that isn't ours. We cite our sources and make sure to give credit when and where it is due.
Current, Factual, and Sound: The information we share is the most up-to-date and accurate available and it has data or evidence to support it, and we seek to update older content as new data comes to light. Anytime we use AI to help us generate ideas, we rigorously check to make sure it's factual and original.
Helpful: Our goal is to educate and inform, so our content is not salesy or overly self-promotional, even though its end goal is to help our business grow.
Thorough: We aim to address any any relevant questions that naturally arise when someone is consuming a piece of content, and we regularly link to other related content in a way that helps our audience.
Genuine: We serve our audience's best interests. We aim to help and educate first and furthermost and do it in a way that only IMPACT can.
Now, I realize that none of these is groundbreaking. But we felt it was important to get them down nonetheless. Writing something out creates alignment because it codifies shared values.

Content ethics in the age of AI
The rise of AI has sparked a range of reactions from publishers and brands of all kinds.
Some have openly said they'll use AI as much as they can, while others have utterly dismissed the technology, promising to never publish a word or image generated by artificial intelligence.
(As for the latter, there are so many ways we use AI that aren't ChatGPT-based, so this outright refusal seems a bit unrealistic to me.)
You'll have to figure out your own rules, but we've figured out what works for us. These are internal guidelines we've agreed upon as a company:
If you use generative AI, these things must be true
Note, the list below is inspired by Marcus Sheridan's approach to AI best practices.
A human editor needs to go over everything before it's published. This is an absolute necessity, even with the best tools. You need real human eyes on anything that's going to get published to make sure it sounds like you and fits with your goals — and doesn't violate any ethics along the way.
You rigorously fact-check everything. AI tools can make stuff up, which is called "hallucinating" in the AI world. This means they can make up facts AND they can make up the sources of those facts.


ChatGPT can cite studies that never happened, reference books that don't exist, and even court cases that are complete fabrications. It's up to you and your team to fact-check everything so you're sure it's verified.

You use a plagiarism checker to make sure your AI didn't lift anyone's work. Some tools have plagiarism checkers built in. And there are independent tools like Plagiarism Detector and quetext that have both free and paid versions. You can copy in text and get a score for how much is plagiarized.


Don't compromise standards when it comes to plagiarism. Just imagine if you find out the hard way that your new blog post copies the work of your competitor. Yeesh.

You stay aware of potential AI biases. This one is harder to solve for but it should still be on your radar screen. According to the New York Times, AI can perpetuate societal biases and stereotypes. Stay on the lookout.
You always remember why you're producing content in the first place. The goal of any content should be to provide value and build trust with your buyers. AI can help you do that faster, but it's just a tool. If it's misused, it will hurt you more than help you.
For all new technology, keep these best practices in mind
Protect company and client data at all times.

ChatGPT and other tools may not be secure — something some big companies have found out the hard way. Be extremely careful about what you input, especially when it comes to sensitive material like financial data, employee evaluations, and other such information.
Evaluate any tool before you use it. New tools are emerging at an amazing rate. Not all are reputable. You should test any tool before using it for work. Read as much as you can about it. If you're in doubt for any reason, don't use it. There's likely an alternative.
Why are ethics worth documenting?
The fact of the matter is none of the points in our code of ethics are things people would argue against.
Don't be salesy. You got it.
Don't plagiarize. Wouldn't dream of it.
Humanize your content. AI-Optimization is a go!
But they are things worth repeating. They are values worth reinforcing to our community, especially right now.

Consumer trust continues to be a challenge we all face as marketers. Ensuring the right guidelines are in place with AI, and having these guidelines visible to users on your site is one step in the right direction. Consumers want to know they can trust you AND your content, which means you need to lead with transparency on how your content came to be.
A formal content code of ethics helps us maintain high quality and shows everyone that we are serious about delivering on these points and won't accept content that doesn't.
We're not just a brand trying to push readers to our products. We're out to educate and change human lives for the better.
Having a content code of ethics reiterates what we stand for and what we promise as a brand publisher.
Remember, we are all in the business of trust
For over ten years now, IMPACT has been a highly-respected voice in the digital sales and marketing space.
It's a reputation we're built steadily over the years, and we're proud to be cited and bookmarked by countless professionals the world over.
Our audience trusts us, and we take that trust very seriously.
Regardless of industry or audience, marketers everywhere are in the business of establishing trust.
If you are a brand that creates content, this should be your goal as well. If people are going to trust your word, let alone trust you with their business, they have to know that you are dedicated to putting their needs first.
A code of ethics sets this expectation as a promise.
So, how can your team create yours? Well, first, don't get intimidated.
The finished form of your content code of ethics could be a page, a PDF, or even a video, depending on what works best for you. The important part is identifying what values you want to emphasize.

At your next marketing meeting, start by sitting down with your team and discussing the values most important to your organization and in your industry.
Talk about the intangibles your buyer cares about when it comes to a brand and what keeps them loyal. This is what your content should accomplish at large.
Talk about the ethical use of AI and other technology.
Develop a shared understanding of the ethics of your content. Chances are, your core principles will feel like second nature.
Free Assessment:
How does your sales & marketing measure up?
Take this free, 5-minute assessment and learn what you can start doing today to boost traffic, leads, and sales.