How to Interview and Hire the Right Content Manager for Your Company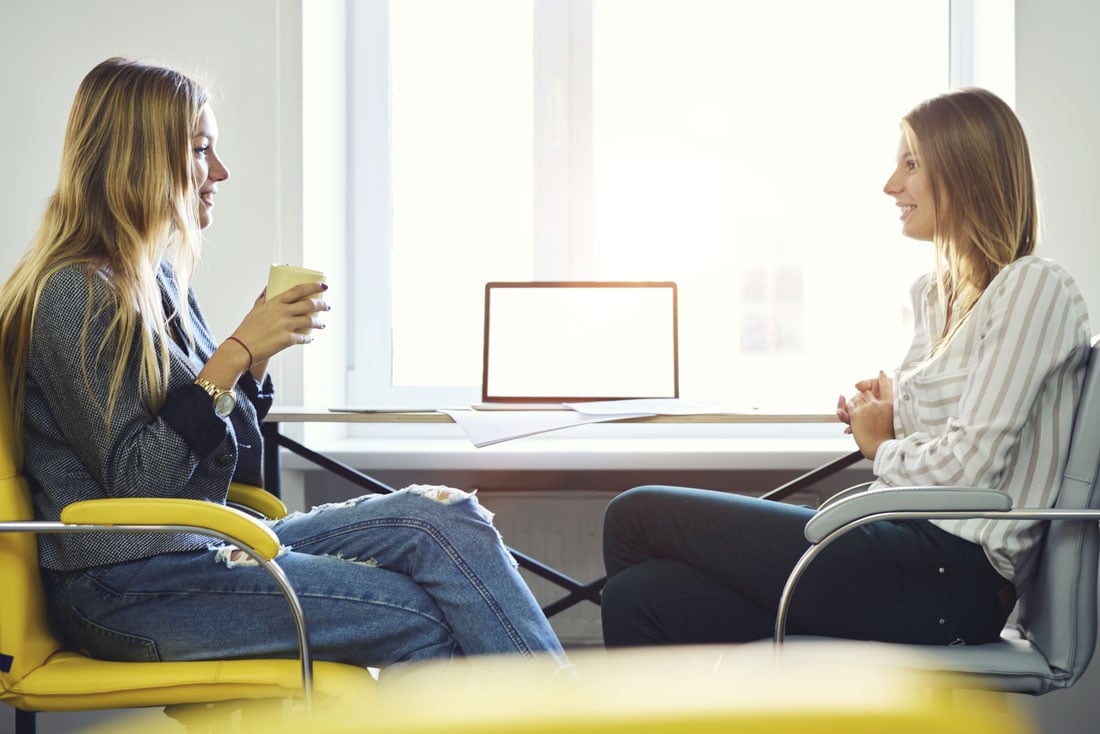 When it comes to content marketing, I firmly believe that, other than "buy in" from management, the most important factor that will impact your ability to have incredible success comes down to the position of "content marketing manager."
Granted, this position has many names in the business world, especially because it didn't really exist a decade ago. These days, as companies are making this hire, I'm hearing such titles as:
Content Manager
Content Strategist
Chief Content Officer
Content Marketing Manager
Chief Story-Teller
Brand Journalist
Etc.
I'm sure you get my point. But no matter what you call it, if you're going to take the steps to hire this person, you want to nail it the first time. (BTW, if you want a great definition of what this person does for a company, one of the best out there is from our friends at the Content Marketing Institute with this article.)
Over the years, we at IMPACT have helped multiple organizations interview, hire, and train their content marketing managers. And if I may be completely frank, we've had great success at times and fallen short on other occasions.
Like any new hire, there are never guarantees, but we've certainly learned a lot during this process.
That being said, it sure is nice to do as much possible when hiring this person so as to get it right the first time—hence this article.
But instead of tackling this myself, I wanted the core of this article to come from someone who I believe is easily one of the best CMOs and content managers in the world today—Krista Kotrla of Block Imaging.

Many of you have heard me talk about Krista and Block before. I gave them a workshop over 4 years ago and since that time they have absolutely crushed it online, with Krista leading the way. They've also been featured in multiple publications, including Social Media Examiner. Basically, when it comes to establishing a true "culture of content"—Krista was doing it long before anyone even mentioned the phrase.
So the following is the wisdom (and words) of not only someone that has been there in the trenches and gotten amazing results, but now helps companies find their perfect Content Manager.
Enjoy folks, what you're about to read could impact your company for years to come…
---
What are the key qualities to look for in a Content Manager?
They love learning
They love teaching
They love writing
They love communication in all its forms, be it video, text, you name it.
They don't just do social media…they understand what it means to be "social"
They are great at putting people at ease and seeing value in everyone they meet
I know that sounds like a tall order so to give a little strategy with it… I would look for someone with a background in teaching. Our best content contributors have all been teachers in their previous work experience (or are naturally wired as teachers at heart). If you are familiar with the Myers Briggs test, they are surprisingly a little more on the introverted side too. For example, I am an INFP and our content manager is an INTJ.
How do you ensure they are a match for the organization and brand?
I would REALLY emphasize finding someone who totally embodies your top 5 organizational values. They are going to be writing on behalf of the brand "voice" so you want it to be an effortless, one-and-the-same brand personality.
You might give potential candidates exercises like these:
Ask them to turn a really crappy rough draft into a nice article
Give them only an outline and ask them to turn it into two full-blown articles
Give them a list of blog titles and have them write the interview questions they would use to interview an expert to complete the article
These exercises would show you their writing skills and their ability to get-it-done.
I would also have several people from your team interview them just to make sure they are likable and get along well with everyone. It is also fascinating to me that their non-work interests and hobbies revolve around a need to "create." They write for fun. They make movies. They are musicians. They take pictures that tell a story. They paint to express. They cook without recipes. It is like they are called to create and grow something of their own.
The tools and the strategy can be taught. The values, curiosity and natural passion for both people and writing is more important "out-of-the-box" as their innate wiring.
(Note from Marcus: One activity we always require our content managers to do, other than a writing activity, is one including video. Specifically, we give them a 24 hour deadline to produce a video explaining why they think they'd be a good fit for the team/position. As you might imagine, this shows us their creative side, video acumen, ability to work under a deadline, and so much more.)
Can you tell us the specific questions to ask when interviewing a candidate?
I would have candidates take a Myers Briggs personality test to see the results even before talking. I would be resistant to hire an extreme introvert or an extreme extrovert. My gut tells me ambivert/slight-introvert is the best fit. And then here are the interview questions I always ask:
What's been your favorite job so far and why?
What job has been your least favorite and why?
Can you describe a time that you failed at something and what you learned from going through that experience?
What work accomplishment are you most proud of?
Thinking back on your previous managers, can you describe a little bit about your favorite boss? And worst boss? How did you handle that?
Can you tell me about a project you've managed before when you had to motivate people around an idea?
Based on our personalities, we have the potential of being misunderstood in different ways. When someone misreads you, what is most common? For example -- is there a "mis-read" that you have to guard against?
From what you know about this role and our team, what do you think the biggest challenge will be?
Do you prefer operating with a proven process or figuring out a process as you go?
What are you KNOWN for? If I were to ask your current team members about you, what common themes or word would they use to describe you?
Who do you look to as role models… some people that you aspire to become more like and why? (note: it doesn't matter who they admire… it only matters WHY they admire those people)
Can you describe a time when you had to teach someone and how you creatively helped them understand a new concept?
Any questions for me? (note: if they have no questions throughout the process then that is potentially a red flag. I would think a good content manager would be great at asking questions throughout.)
So there you have it folks—a guide to hiring your content marketing manager. If you've gone through this process in the past, I'd love to hear about your experiences in the comments section below. What did you do well? What would you do differently?
Free Assessment:
How does your inbound marketing measure up?
Take this free, 5-minute assessment and learn what you can start doing today to boost traffic, leads, and sales.
Get Started
Free Assessment:
How does your inbound marketing measure up?
Take this free, 5-minute assessment and learn what you can start doing today to boost traffic, leads, and sales.
Published on February 27, 2015