Why You Need a Content Manager (and How to Hire the Right One)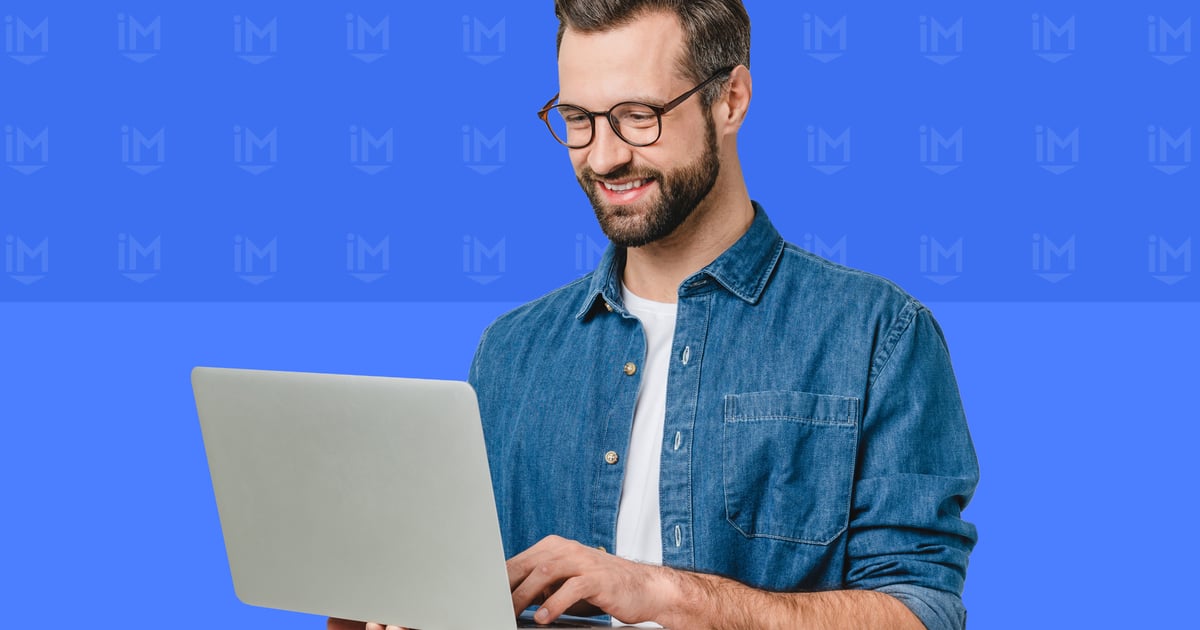 When it comes to modern marketing and sales, I firmly believe that, other than buy-in from leadership, the biggest factor in success is the position of content manager.
Granted, this position has many names in the business world today. I'm hearing such titles as:
Content Marketing Manager
Content Writer
Director of Content
Content Strategist
Chief Content Officer
Chief Storyteller
Brand Journalist
But no matter what you call it, this person is vital to the success of your digital marketing, and if you're going to take the steps to hire this person, it's not one to take lightly. In this article, I'll explain why and how to go about finding the game-changing content manager you need for your team.
What is a content manager?
While the actual title and specific responsibilities of the person in this role may vary depending on their experience and the size of your operation, but their purpose remains the same.

In a nutshell, a content manager is the owner of a company's content marketing initiatives for driving traffic, leads, and sales. They are the one who is accountable for getting content done and getting it done right.
Why do you need a content manager?
Sixty-seven percent of buyers have said they rely even more on content to research and inform purchase decisions today than they did in 2020. If you're not giving them this information, they're likely going to go buy from a competitor that is.
Just think about all the questions your buyers ask during the sales process, for example. There are hundreds if not thousands, all of which you should be addressing through content.
To make sure you're creating the consistent, high-quality content you need to drive traffic, leads, and sales, you need to hire a full-time, in-house content manager to own your content strategy.
Content production is a full-time job

I know what you may be thinking, "Why do I need to pay for a content manager? Can't I work with a freelance writer?" — but frankly that route won't cut it.
When you work with a third-party to create your content, you run the risk of not capturing your brand's voice or expertise effectively, facing slow or limited production due to conflicting schedules or contract terms, and even high long-term costs.
Ok, so, can you divide and conquer content among your teammates then? No sir.
Content is a full-time job. It takes time to plan, write, edit, publish, distribute, and analyze. It can't simply tacked onto the workload of an existing team member or members. When you add content to an already full plate of responsibilities, it's often the first thing to fall off the back burner and not get done.
Someone needs to be in charge of making sure this doesn't happen and enabled to make sure it doesn't. That's your content manager.

Over the last decade, we've empowered hundreds of companies to stop relying on third-parties to create their content and see better marketing sales results by creating and executing on their strategy in-house with a content manager.
Not only will this content manager ensure content is published regularly without fail, but they will also:
Obsess over creating high-quality content that accurately reflects the true tone and spirit of your brand.

Interview your company's subject matter experts and capture their insights (and your company's unique perspective) and integrate it into your content.

Work directly with the sales team and help them integrate content into the sales process, allowing them to close more deals faster.

Monitor your organic search performance and routinely improve ranking and traffic results.

Update existing content to ensure it remains relevant and effective.

Oversee the other areas of your sales and marketing initiatives where content is critical (including your website, email, and social media).
We've also seen time and again that there's a direct link between marketing gains and hiring an in-house content manager.
IMPACT client West Roofing Systems is a perfect example — they hired an in-house content manager, began publishing articles answering their buyers' questions regularly, and saw a 1,200% increase in website traffic and an 828% jump in lead conversions (among other amazing results).
None of this was possible before they had someone spearheading their content strategy and creation.
What to look for in a content manager

Like any new hire, there are never guarantees, but over the years, we've certainly learned a lot about what qualities to look for in a content manager for your company.
Of course there are several hard, tactical skills needed to accomplish the tasks we discussed, but at a high level you should look for a content manager who:
Industry experience
not requ
ired

Ultimately, for this role, you need someone who is a powerful writer and communicator.
If you can find someone in your industry with the passion and skills to write, great, but truth is, in many industries where writing less prominent — that may not be super common.
For that reason: Industry knowledge is a bonus for a content manager, not a requirement.
When someone is a trained writer and content creator, they have the research and interview skills needed to create quality work. They don't need to have first-hand experience to get the job done.
You can easily turn a writer into an expert in your business, but it's much harder to turn an expert into a writer.
How to hire the right content manager
As easy as it is to see the value of a content manager, hiring one may not be quite as simple. Let's break down the hiring process.
Listing the job
To start your journey of hiring a content manager for your company, first download our free content manager job description template and customize it for your organization.
As you're making edits, keep in mind the traits we outlined earlier and any unique traits or expectations you want a candidate to know.
For example, will you need to them to film and edit videos in addition to writing articles? Will you need them to manage a team of writers and prioritize editing?
Have all of this information handy so you can set realistic expectations and attract quality candidates.
Interviewing
Once you have a pipeline full of great potential hires, it's time to interview.
One of the most successful clients and content managers I've worked with, Krista Kotrla, formerly of Block Imaging, offered great advice on this step of the hiring process.
Some interview questions she always asks a content manager include:
What's been your favorite job so far and why?
What job has been your least favorite and why?
Can you describe a time that you failed at something and what you learned from going through that experience?
What work accomplishment are you most proud of?
Thinking back on your previous managers, can you describe a little bit about your favorite boss? And worst boss? How did you handle that?
Can you tell me about a project you've managed before when you had to motivate people around an idea?
Based on our personalities, we have the potential of being misunderstood in different ways. When someone misreads you, what is most common? For example — is there a misread that you have to guard against?
From what you know about this role and our team, what do you think the biggest challenge will be?
Do you prefer operating with a proven process or figuring out a process as you go?
What are you known for? If I were to ask your current team members about you, what common themes or word would they use to describe you?
Who do you look to as role models and why? (note: it doesn't matter who they admire… it only matters why they admire those people)
Can you describe a time when you had to teach someone something? How did you creatively help them understand the new concept?
Any questions for me? (note: if they have no questions throughout the process then that is potentially a red flag. I would think a good content manager would be great at asking questions throughout.)
All of these questions are open-ended and help dive deeper into how they handle conflict or challenges and what they will bring to the table as a content manager.
Situation activity
After this interview, it's important to evaluate their skills, this should not only include a writing assignment, but conducting a subject matter expert interview.
You can see step-by-step details on how to go about this in our article: "How to Evaluate Interview Skills in a Potential Content Manager."
Your content is only as good as the person behind it
At the end of the day, not just anyone can be a content manager. You can't simply task someone with the job of publishing articles and writing emails and landing pages and expect to get good quality results.
You need someone who is passionate about the craft of content and what it can do for a business when done well.
If you hire for the right skills — those we outline in this article — your content manager will quickly accumulate the knowledge and expertise you want them to possess simply by doing their job.
They'll become unstoppable.
I'm not saying finding this star will be easy, but it will be worth the process.
Need more guidance on how to find a high-quality, effective content manager for your organization? Check out our free course, "How to Hire a Content Manager" in IMPACT+.
Free Assessment:
How does your sales & marketing measure up?
Take this free, 5-minute assessment and learn what you can start doing today to boost traffic, leads, and sales.