What is Quality Content? (Updated for 2022)
Quality content is content that people actually want and drives sales for an organization. When done right, these don't have to be conflicting goals.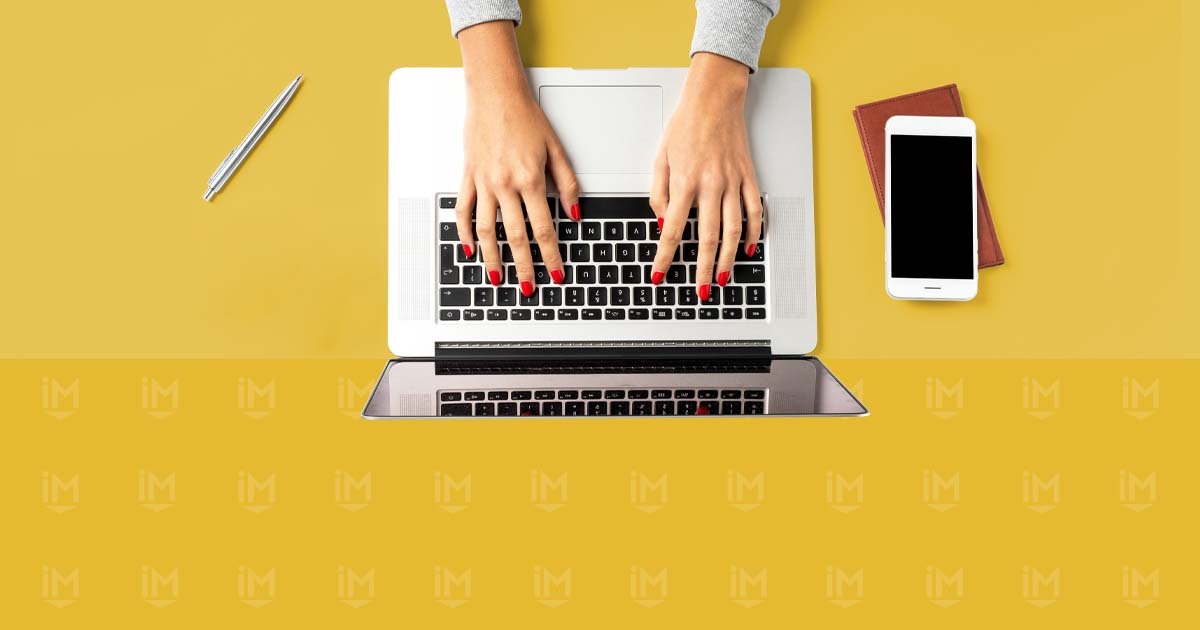 The word "quality" is pretty subjective.
It could mean having a long list of traits that can be touched or seen, or it could be a warm and fuzzy feeling you can't really describe. For example, I know people who think the 2000 Ashton Kutcher comedy Dude, Where's My Car? is the pinnacle of quality cinema. I, meanwhile, have tried five times and can't sit through it. Who's to say either one of us is wrong?
I still maintain they are wrong.
In the case of content marketing, "quality" really comes down to two definitions that matter: To Google (and most search engines), quality content is content that gives the searcher what they're looking for; it delivers the value that someone intends to find when they enter their query in a fast and easy way. For businesses, quality content is content that drives traffic and ultimately sells.
Blogging works better when you write about topics your buyers care about.
But here's the good news for marketers: Our experience and industry research shows that the content that gives buyers what they want, that is truly valuable (what Google is looking for), is the same content that sells (what businesses want).
In other words, they are no different. Quality content is content that sells by giving audiences the value they want and need to make a confident and informed decision.
Quality content builds trust by offering value
You see, it's all about building trust.
Modern buyers don't want to be sold to. They want to know they are spending their money wisely and making their own decisions, not being bamboozled by a business that couldn't care less about them. They want to buy from (and stay loyal to) organizations that they trust will deliver on their promises.
🎓 IMPACT+ course: They Ask, You Answer fundamentals with Marcus Sheridan
When your content delivers true value, giving a buyer what they want rather than selling to them, they begin to view you as a helpful guide.
They begin to see that you want to help them make an educated buying decision, even if that decision doesn't lead to a sale on your end. This trust is what ultimately makes people more inclined and comfortable buying from a business, and it's one of the biggest benefits of content marketing.
So, what kind of content is valuable to buyers?
Value is another thing that can be annoyingly vague, with good reason. What is considered valuable varies depending on your audience and even its environment.
For example, last year, during the initial rise of the COVID-19 pandemic, a study by Bain & Company found "...consumers across the global value[d] services, products, people, and institutions that: reduce anxiety, reduce risks, provide some sense of safety and belonging." Today, with vaccines rolling out and life returning to a degree of normalcy in many parts of the world, that may no longer be the case.
These factors aside, value – when it comes to content marketing – usually comes in either the form of education or entertainment.
Thinking about the goal of content marketing, this makes 100% sense.
🔎 Related: What is content marketing?
Content marketing was birthed in an effort to share product information in a way that doesn't feel like a sales pitch.
With buyers ignoring traditional marketing methods such as billboards and print ads, wrapping your messages in an educational or entertaining package is much more likely to reach your audience — to be heard without coming off as disingenuous.
How to create quality content
Entertaining content (think product placements or much of the content on social media) is more of a long-term play to selling. It helps you build awareness naturally and keeps your audience engaged, but educational content is more of an immediate sales play.
Educational content is hyper-focused on addressing questions, thoughts, and objections that arise when making a purchase decision, and hopefully eliminating them. It's even used in the sales process in what we call assignment selling.
🎓 IMPACT+ course: Assignment selling content is your greatest sales tool
All of this is the bread and butter of They Ask, You Answer. They Ask, You Answer is about obsessing in your content over your customer's questions. It's about answering those questions honestly and thoroughly to build the trust needed to close a deal.
Below, I've shared eight tips for creating high-quality content that does this. While these can be applied to entertaining content as well, they are especially effective for creating educational content that will deliver value and sell more immediately.
1. Answer buyer questions
This is the big one. Valuable educational content is rooted in answering the questions buyers have about your product, service, or industry.
As I mentioned, this is at the heart of the They Ask, You Answer methodology. If you can address the concerns in your buyers' heads (especially those your competitors avoid addressing, such as price), you stand out as a trustworthy resource. Plus, new research from Conductor has found that consumers are a whopping 131% more likely to buy from a brand immediately after they consume early-stage, educational content.
But what questions are people asking exactly? What should you be answering with your quality content?
The best way to find out is by talking to your salespeople and front-line team members to learn what buyers are asking about, but there are five areas popular regardless of your industry or business.
We call them The Big 5:
Cost
Problems
Comparisons
Bests
Reviews
The website of IMPACT client InTek provides a great example of educational content in action. Their learning center is full of topics from The Big 5:
🎓 IMPACT+ course: How to Write "The Big 5"
2. Be clear
I'm a writer and a marketer, so believe me when I say love wordplay.
But even with all my adoration, I know when it comes to creating quality content, clear trumps clever. To effectively educate your audience and have them fully grasp what your messages are, they need to be able to understand them.
So, drop the jargon and SAT words. Whenever possible, make sure your content is written in the simplest terms so that anyone can understand what you're trying to say. As Donald Miller shares in Building a Storybrand, you don't want your audience to burn too many calories trying to figure out what you're trying to tell them.
🔎 Related: 13 best website copywriting tips for digital marketers
Not only will any confusion leave a sour taste in a potential buyer's mouth, but it may even make them bounce off the website and to a competitor. (And high bounce rates certainly don't sit well with Google.)
3. Use formatting to make content easy to read
On a related note, make sure your content is easy to read visually as well.
Long paragraphs, or as I like to call them, not-so-great walls of text, can be intimidating and difficult to digest, especially on mobile. Use formatting and hierarchy to improve your user experience and make content easier to skim. Here are some specifics:
Break up your content with headers. Not only l does this make it easier for the reader to find the information they need, but it also helps Google better understand the information on the page.
Use bolding, italics, and underline to emphasize important information. These are a deviation from your normal text and help key points stand out.
Keep paragraphs short. At IMPACT, we try not to exceed three visual lines, even if this ends up being just one sentence.
Add visuals. Videos, images, charts, and other visual elements can help drive home your messages and also offer a visual break from the text for readers. Plus,

science shows people process visuals 60,000 times faster than text

and are more likely to remember the information shared in them.
Use numbered or bulleted lists (such as this one) to organize and draw eyes to key information.
Berry Insurance, another IMPACT client, does a great job of using formatting to make its content easier to read:
4. Be thorough
Quality content doesn't just scratch the surface, it goes in-depth to address all of the obvious questions someone may have about a topic. This doesn't necessarily mean it directly shares every detail of a topic, but it does offer some insight or even a link or additional resource.
Again, the point here is to offer value. Quality content anticipates a user's needs and intentions and makes sure it delivers that value.
🔎 Related: Long-form vs short-form content: Which should you create in today's digital world?
5. Make it actionable
When someone lands on your content, they are looking to solve a problem or learn more about something. Often they are looking for a solution that they can implement or insights they can take action on immediately. Where many blogs fail is in creating content that isn't actionable right away.
🔎 Related: Content Marketing Problems: 7 Reasons Your Strategy Is Failing
Quality content gives your audience something they can do as soon as they are finished reading (or watching). You don't have to provide life-changing advice in every post. Simply sharing a resource or providing step-by-step instructions is enough to keep the journey going.
Even if the next step is to download your free guide, the action they should take to get closer to their goal is clear.
When you offer valuable, tactical advice, you build further trust with your reader. They will remember that when they landed on your article, they discovered something useful that benefited them that same day. The next time they want more information, your name and site will be top-of-mind.
6. Be relevant
To paraphrase Field of Dreams (and more importantly, Wayne's World 2), just because you publish content doesn't mean anyone will read it. Your piece could be perfectly formatted and written, but if it's not something your audience cares about, it won't be of any value.
That being said, more than anything, quality content is content that is relevant. It speaks to your audience's actual wants and needs, rather than simply communicating something you felt like talking about. (Though there are rare instances when that is OK.)
7. Support your claims
Marketers get a bad rap. Many consumers not familiar with the field or its nuances think we're just out to manipulate or trick people, but the best modern marketers know tricking a buyer hurts them in a longer run.
That's why quality content supports everything it claims with accurate data, evidence, or examples from reliable sources.
No matter how established you may be, don't mindlessly shout hyperbole or insights without being able to explain why you're saying what you are.
Being able to prove everything you say once again builds trust and reinforces that you have your buyer's best interests in mind.
That being said...
8. Be helpful
All in all, quality content helps your audience get where they want to go and know what they want to know. It helps them get the answers they're looking for regarding a purchase, even if that purchase isn't ultimately from you.
It is unbiased and gives the consumer all of the information they need to make the best decision for themselves.
Quality content makes money
At the end of the day, all of these tips are working toward one goal: making money. Quality marketing content helps drive traffic, build trust, generate leads, and in the end, helps your organization close business.
You could have the greatest content marketing tools in the world, but if they're not being used to accomplish one of these goals, then they're not doing their job.
Want to dive deeper into the specifics of creating quality content? Learn more in IMPACT+.
Published on June 18, 2021