Top 10 Must-Have Qualities To Look For in a Content Manager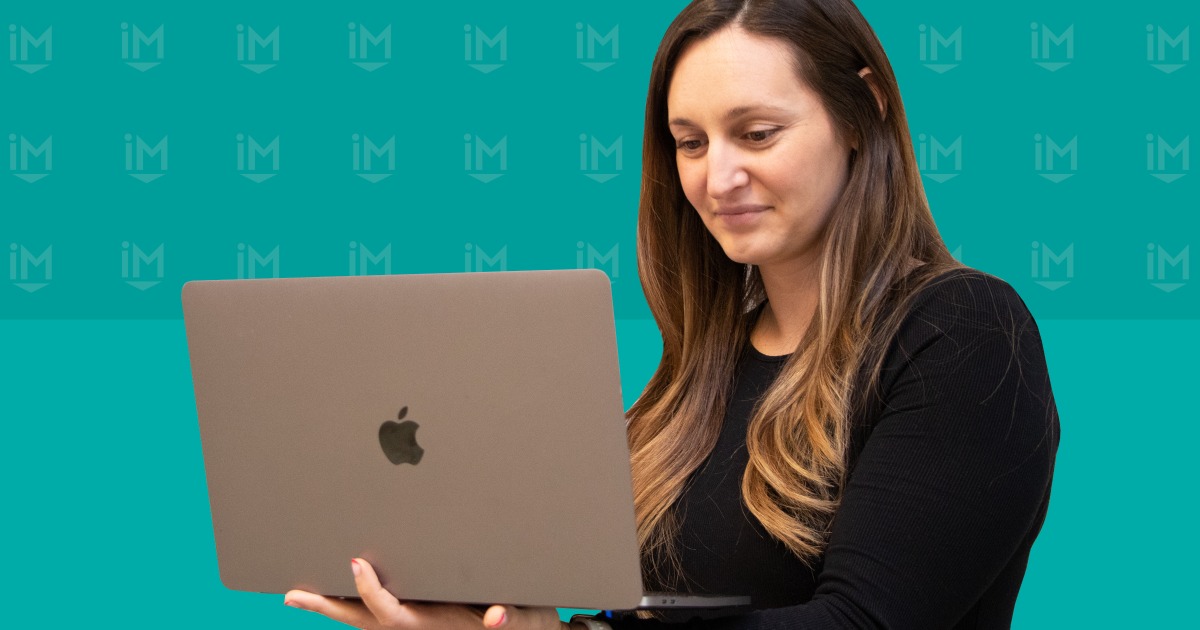 10 must-have qualities to look for when hiring a content manager
They love to write
They're skilled editors
They have excellent interviewing skills
They're ready to work closely with sales
They have basic video editing skills
They are extremely likable
They have high emotional intelligence
They are organized and goal-oriented
They love analytics, numbers, and reporting
They are constantly thinking outside the box
The more IMPACT teaches, trains, and assists organizations with their content marketing efforts, the more I realize that nothing great ever seems to occur unless there is a superstar behind the wheel within the organization – and in most cases, this person is referred to as the content manager.
But what skill sets should you be looking for, especially if you're seeking to fill this position within your company for the first time?
Here at IMPACT, we've helped hundreds of companies hire content managers. Below, I'll detail the 10 essential qualities to look for when you're making this hire.
But first, let's cover exactly what your content manager will do for your business.
What does a content manager do?
The core duty of your content manager is simple: serve as a bridge between your company experts and your buyers.
Content managers interview company subject matter experts and turn that knowledge into article and website copy that site visitors can access. At the same time, the content manger can also produce sales enablement resources like buyer's guides and case studies for your sales team to use with customers.

To do this, the content manager will maintain your publication calendar and track your website traffic, making sure both get the attention they need so you can accomplish your business goals.
Depending on your individual needs (and the skills of your content manager), they make take on other duties such as:
Producing social media content
Writing video scripts
Running content brainstorm meetings
Ghostwriting for company leaders
Publishing newsletters
Overseeing email marketing
to name a few.
So, what skills do you need to hire for? Let's dive in.
Hiring your content manager: 10 essential skills
Content managers come in all shapes and sizes. Whether they're an industry veteran, a professional from another field, or a recent graduate, look for these 10 vital skills to be sure you're getting someone who will fourish in the role.
1. They love to write
This one goes without saying, but it's a big deal. And remember, "writing" online isn't just about fancy words. It's about clean communication — done in a way so that just about any reader can understand what's being said.

As I always say, great writers and communicators don't try to sound smart, which is never the goal of content marketing. Rather, they make the complex simple and always seek to build common ground. And it's these qualities that make them great.
🎓 IMPACT+ course: How to hire a content manager for your company
2. They're skilled editors
When companies leverage their existing employees to produce text and video content (insourcing), the initial product can at times be rough.
But great content managers can take what is a "5" in terms of quality and make it a "9" or "10"— doing their best to make the original source as clear and concise as possible for the reader.
3. They have excellent interviewing skills
This is huge.
Subject matter experts are spread out all over companies: Salespeople, product designers, customer service, leadership, and more.
A great content marketing manager understands how to sit down with these people and ask the right questions to stimulate content that teaches, helps, and informs readers.
🔎 Related: How to assess the interviewing skills of a content manager candidate
4. They're ready to be best friends with sales
One of the most common challenges we hear when clients first come to us is that sales and marketing aren't on the same page – and I'm willing to wager that more than a few of you reading this can relate to that.
Heck, we dealt with this challenge ourselves at IMPACT, which is why went out of our way to bring everyone together – sales, marketing, and leadership – with something called a revenue team
At the heart of your revenue team will sit your content manager. But their success (and yours) will come down to how genuinely willing and enthusiastic they are to roll up their sleeves and work hard to empower your sales team with the content they really need to close more deals faster.
5. They have video editing skills
OK, I'm adding this one in even though we advise all of our clients that you can no longer have a content manager and a videographer housed within one person. To be successful and committed to video in the way we all need to be now as businesses, you really need to have your own videographer in-house.
That being said, if your content manager is your first hire, it's always a good idea to look for someone who is comfortable, at least to some degree, with video – video filming, editing, and performance. That way, you can get started creating video while you're still making that other critical videographer hire.
Moreover, once that videographer is on-board, they can collaborate more easily with your content manager if the latter has some video chops.
6. They are extremely likeable
I know this one is hard to quantify, but hear me out. Your content manger will sometimes need to be a pest. They'll be scheduling frequent interviews, asking for feedback, collaborating with coworkers, and more.
They need to be likeable.
A content manager should be easy to say yes to.

They should come in with a smile and brighten up the day for everyone around. As Liz Wiseman says in her book Impact Players, they should "make work light."
7. They understand what makes people tick
The best content managers I've seen have high emotional intelligence.
When it comes to using employees as sources of content, knowing how to get those employees motivated and inspired is critical.
The best content managers know how to inspire and motivate employees to contribute to the company's marketing and sales goals.
8. They are organized and goal-oriented
Content marketing, when done in businesses of any size, needs to be organized. The content manager needs to keep things straight and build processes for work to get done on time.

This starts with a main editorial calendar and continues with newsletters, trainings, interviews, and more.
9. They love analytics, numbers, and reporting
We've worked closely with many business owners on their content marketing over the past twelve years, and we keep seeing the same simple trend – those who pay attention to the numbers get way better results much, much faster.
Content managers need to be skilled with a suite of tools like Google Analytics, Semrush, and HubSpot.
While they don't necessarily need to have this knowledge one day one, they need to love analytics and data.
10. They are constantly thinking outside the box
Look at the greatest content marketing examples and I'll show you creativity and unique thinking every time. Fact is, the best ones in this industry aren't looking for a set of "rules" or a "road map" that tells them exactly what they need to do next.

Instead, they just get stuff done — however they possibly can, and often with some serious creativity acting as the catalyst to success.
It's time to hire your content manager
So that's my list. Anything you think I should add? Social media acumen? Familiarity with AI?
Considering everything on this list, it should be no surprise that we often see clients hire journalism grads and English majors. They have the writing and interviewing skills down pat — and they are usually quick studies picking up the rest.
So as you look for your new content manager, think outside the box. Don't just look for those with industry experience. Find the ambitious storyteller who's ready to learn and jump in with both feet. That's the one who will supercharge your sales and marketing efforts.
Free Assessment:
How does your sales & marketing measure up?
Take this free, 5-minute assessment and learn what you can start doing today to boost traffic, leads, and sales.