10 best content manager qualities to look for when hiring (updated for 2021)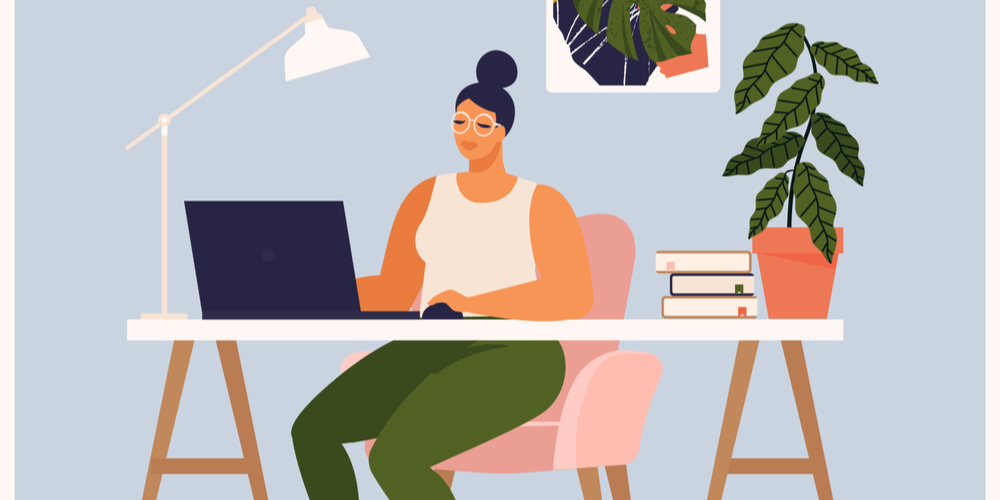 The more IMPACT teaches, trains, and assists organizations with their content marketing efforts, the more I realize that nothing great ever seems to occur unless there is a superstar behind the wheel within the organization – and in most cases, this person is referred to as the content manager.
☝️Watch: Why you need a content manager on your marketing team
Of course, they can't just be any ol' content manager. They have to be good.
Really good.
Blogging works better when you write about topics your buyers care about.
But what defines "good" in this case? What skill-sets should you be looking for, especially if you're at the point where you're seeking to fill this position within your company?
Here are what I have found to be the 10 essential qualities of every successful content marketing manager, a list we use every time my team is tasked with hiring a CMM for an organization.
1. They love to write
This one goes without saying, but it's a BIG deal. And remember, "writing" online isn't just about fancy words. It's about clean communication — done in a way so that just about any reader can understand what's being said.
🎓 IMPACT+ course: How to hire a content manager for your company
As I always say, great writers and communicators don't try to sound smart, which is never the goal of content marketing. Rather, they seek "communion," and it's this quality that makes them great.
2. They're skilled editors
When companies leverage their existing employees to produce textual and video content (insourcing), the initial product can at times be "rough" :-) But great content managers can take what is a "5" in terms of quality and make it a "9" or "10"—doing their best to make the original source as clear and concise as possible for the reader.
3. They have excellent interviewing skills
This is HUGE. Because insourcing is such a big deal these days, subject matter experts are spread out all over companies, big and small. A great content marketing manager understands how to sit down with these people (and vendors as well) and ask the right questions to stimulate content that teaches, helps, and informs readers.
🔎Related: How to assess the interviewing skills of a content manager candidate
4. They're ready to be best friends with sales
One of the most common challenges we hear when clients first come to us is that sales and marketing aren't on the same page – and I'm willing to wager that more than a few of you reading this can relate to that.
Heck, we dealt with this challenge ourselves at IMPACT, which is why went out of our way to bring everyone together – sales, marketing, and leadership – with something called a revenue team:
☝️Watch: What is a revenue team?
At the heart of your revenue team will sit your content manager. But their success (and yours) will come down to how genuinely willing and enthusiastic they are to roll up their sleeves and work hard to empower your sales team with the sales enablement content they really need to close more deals faster.
5. They have video editing skills
OK, I'm adding this one in even though we advise all of our clients that you can no longer have a content manager and a videographer housed within one person – to be successful and committed to video in the way we all need to be now as businesses, you really need to have your own videographer in-house.
That being said, if your content manager is your first hire, it's always a good idea to look for someone who is comfortable, at least to some degree, with video – video filming, editing, and performance. That way, you can get started creating video while you're still making that other critical videographer hire.
Moreover, once that videographer is on-board, they can collaborate more easily with your content manager.
6. They are extremely likeable
You may have heard me talk about the massive success of Krista Kotrla before, Chief Content Officer of Block Imaging. Well, amongst the many reasons Krista is wildly successful has to do with her likeability factor. Her company's employees love her. She brightens up their day, she has their respect, and because of this they are quick to help with content marketing.
When it comes down to it, unlikeable people make AWFUL content marketing managers.
7. They understand what makes people tick
Again, when it comes to using employees as sources of content, knowing how to get said employees motivated and inspired is critical. This is exactly why the best CCOs know how to push the right buttons and get their employees the needed "boost" to contribute to the company's marketing and sales goals.
8. They are organized and goal oriented
Content marketing, especially when done in businesses of any size, needs to have order. This starts with a main editorial calendar and continues with newsletters, trainings, interviews, etc.
9. They love analytics, numbers, and reporting
As I've worked so closely to so many business owners and marketers on the content marketing over the last few years, I keep seeing a simple trend – those who pay attention to the numbers get way better results for their brands much, much faster.
This is also why a content marketing manager eventually needs to be skilled with not just Google Analytics, but also other tools, like a HubSpot, Infusionsoft, etc.
10. They are constantly thinking outside the box
Look around at the greatest content marketing examples and I'll show you creativity and unique thinking every time. Fact is, the best ones in this industry aren't looking for a set of "rules" or a "road map" that tells them exactly what they need to do next.
Instead, they just get stuff done, however they possibly can, and often with some serious creativity acting as the catalyst to success.
🔎 Related resources:
As you look at these 10 qualities, it's pretty obvious why the journalism industry has taken content marketing by storm. In fact, at IMPACT, almost all of our hires for content marketing managers for our clients come directly from this industry, the majority of which are recent journalism graduates, ready for work, and perfectly suited to meet this position's demands at a very reasonable price.
With so much of this talent available (due to the dying newspaper industry), there is really no excuse for companies not to fill this position and start receiving the benefits to their business, brand, and bottom line immediately.
Published on February 15, 2021