Strategy-driven website redesign: 5 IMPACT-built websites that solve client challenges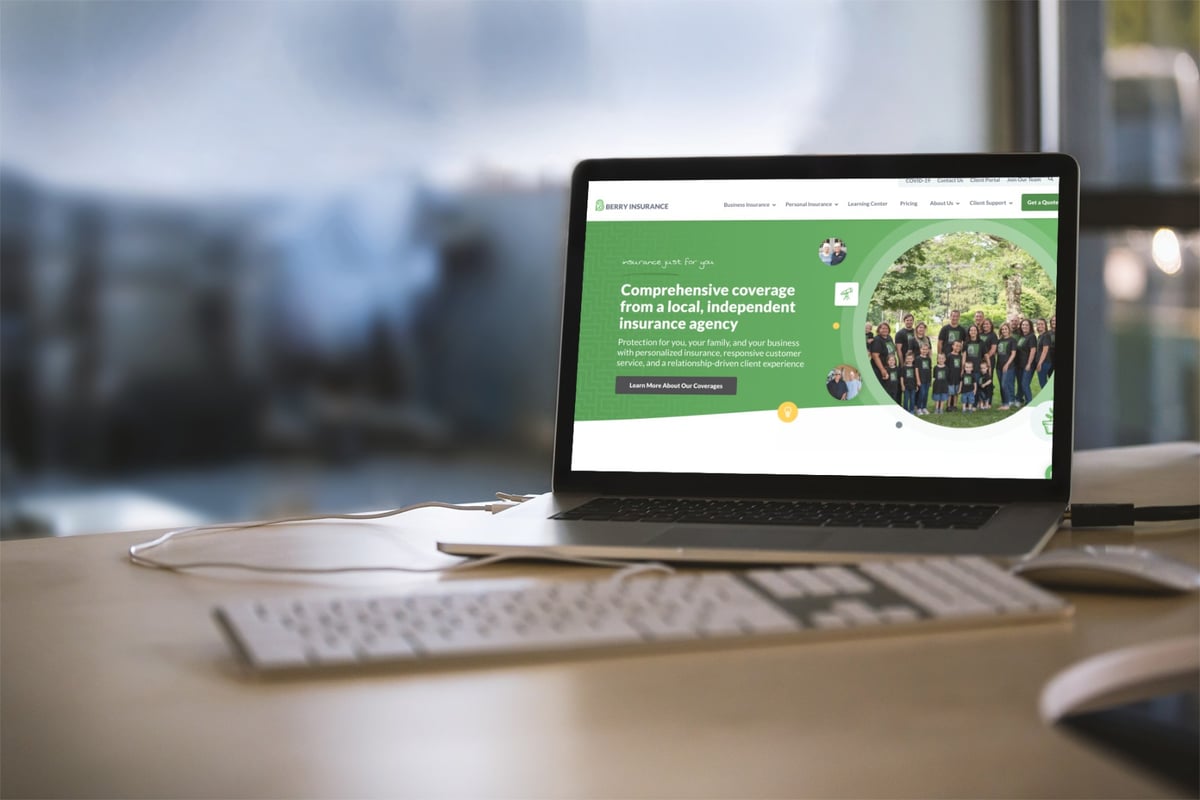 IMPACT's web team works with a dazzlingly wide range of clients to strategize, design, develop, and launch websites that help them connect with customers and achieve their goals.
Your website needs to play a critical role in creating brand awareness, establishing industry authority, and helping visitors see your offerings as the right solutions to their challenges.
While a website is central to your digital marketing strategy, it is not a strategy in and of itself. Therefore, we work with clients to build the business strategy that will be brought to life by their website.
IMPACT believes that clients should feel complete ownership of their website. To that end, we use a module-based design process and offer customized training so that client team members know how to update their site, build landing pages, run tests, and adjust design elements.
The five websites below represent an array of recent clients who trusted IMPACT to deliver the site they need to bring in customers.
Example 1: An easy-to-update site that consolidates branding
The background: PriceFX is an international software company with offices in Europe, the U.S., and Australia. They provide pricing analytics and optimization software for companies seeking to improve profitability.
The challenge: PriceFX had developed a variety of branding materials to help stand out in their field. However, this led to inconsistency and customer confusion. Additionally, the old site was hard for the team to update, and product positioning was a challenge.
The solution: IMPACT built a module-based site to ensure easy updating for the PriceFX team.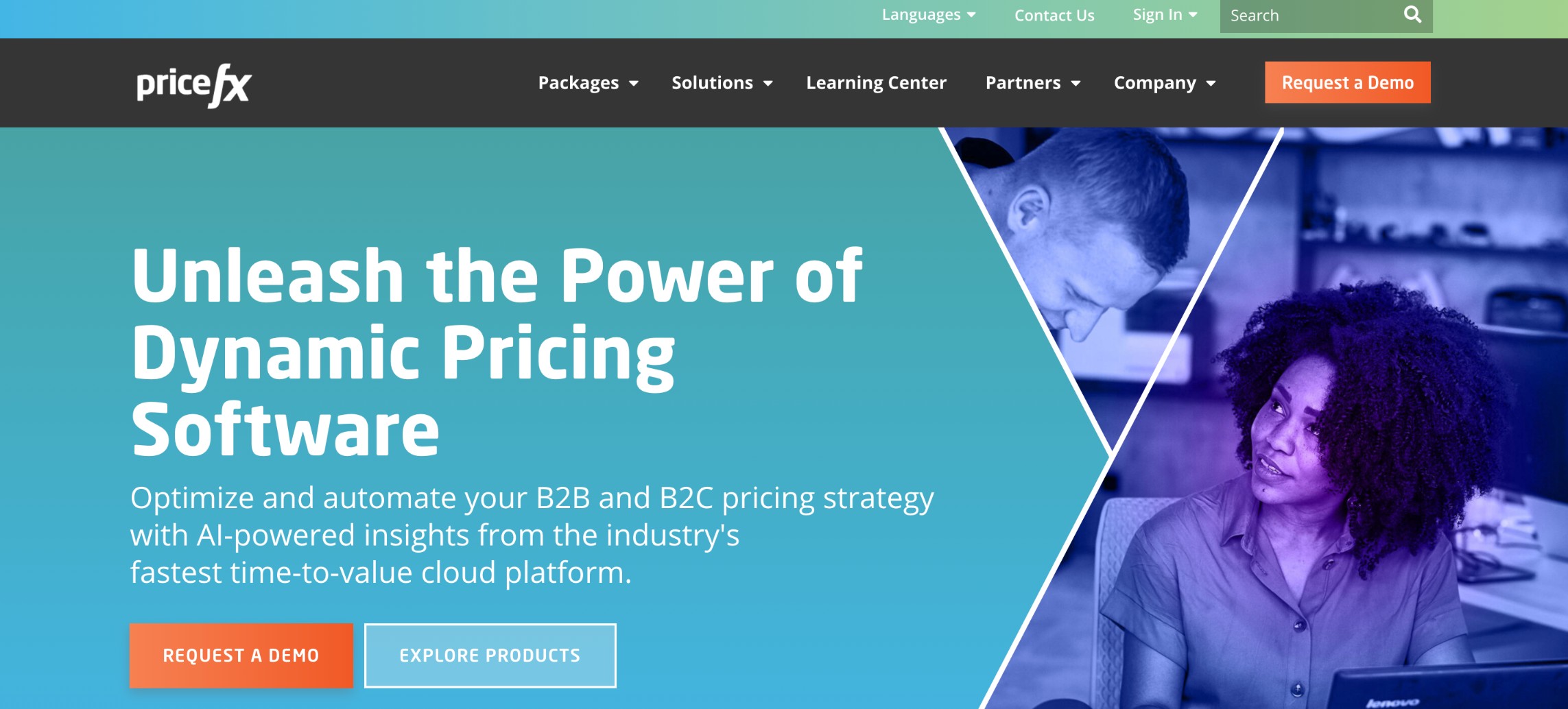 From a brand standpoint, we reviewed current brand assets and developed a clear vision and brand guide that allows for consistent messaging.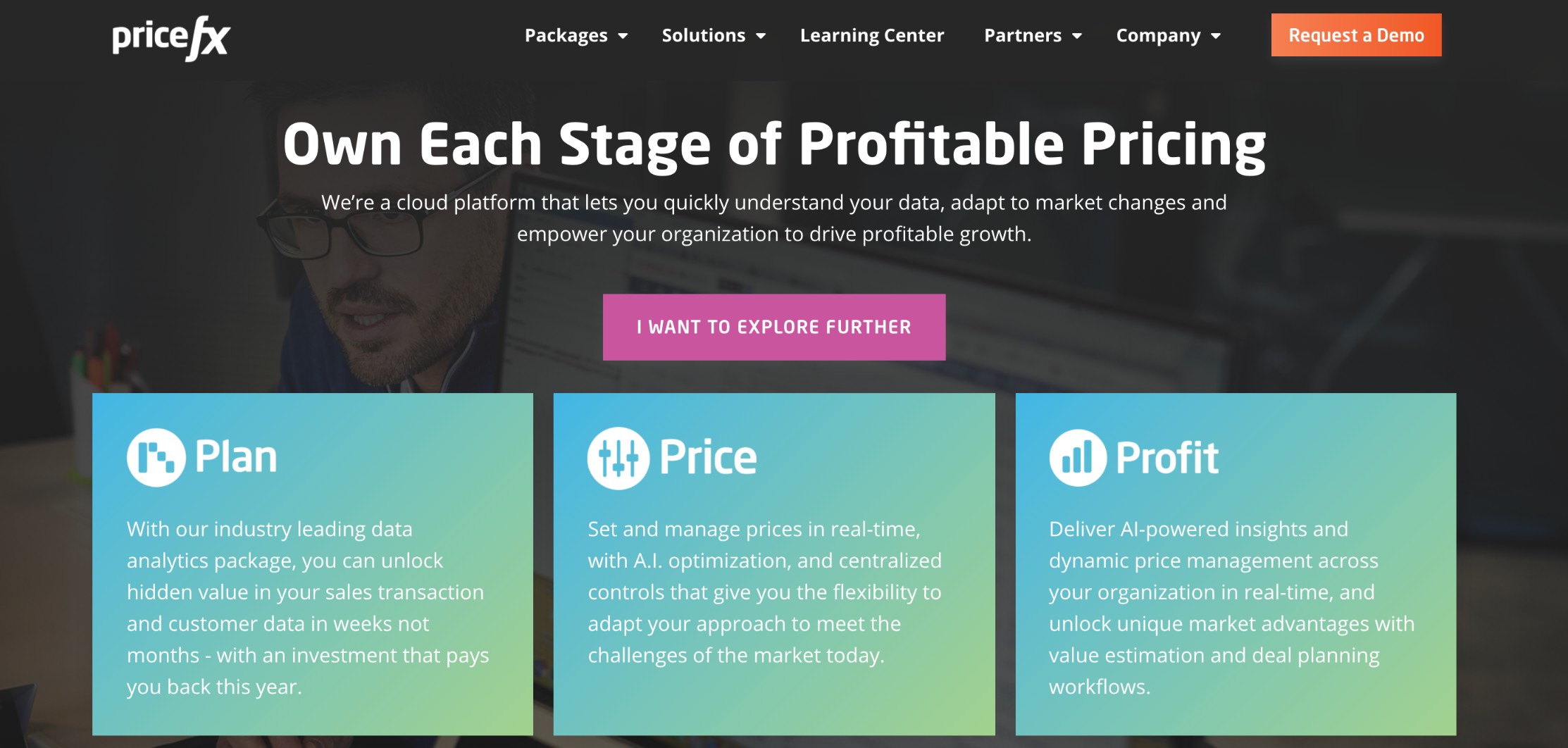 The website: pricefx.com
Example 2: A website to serve three distinct customer subsets
The background: PartnerMD is a Virginia-based provider of concierge medicine service who presented a unique challenge: They serve three unique, distinct user groups, all of whom were coming to their site, each with vastly different needs. How could the company support patients, employers, and doctors at the same time?
The challenge: PartnerMD's old site was difficult to update, and it didn't generate many leads because it wasn't segmenting its different users. The company also wanted the ability to feature more video and easily display pricing.
The solution: We built a new site on a module-based framework that allowed for easier updating, including video.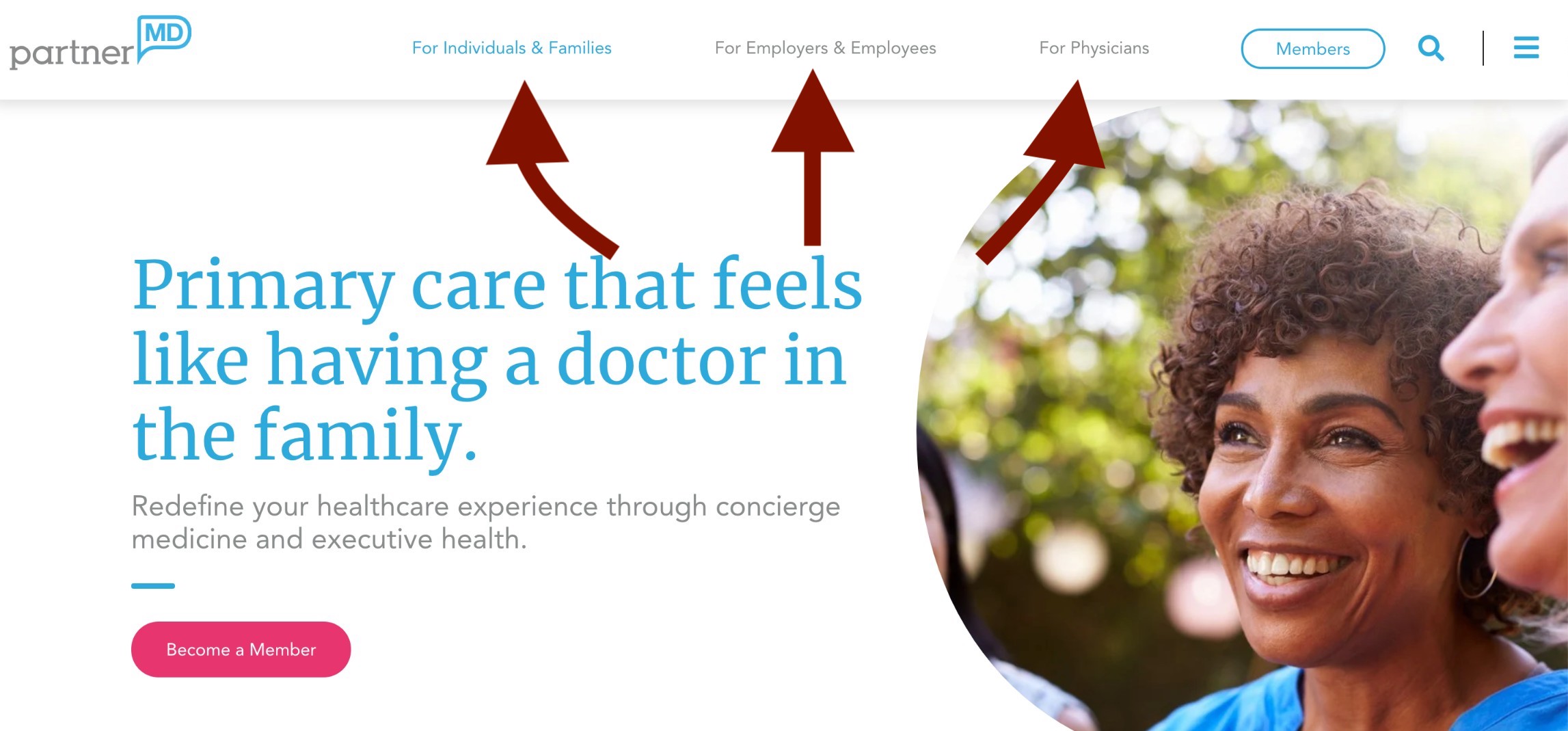 We added a dedicated pricing page so their customers could easily see what they'd be spending. And, we built three different sub-sites, each one dedicated to a different persona.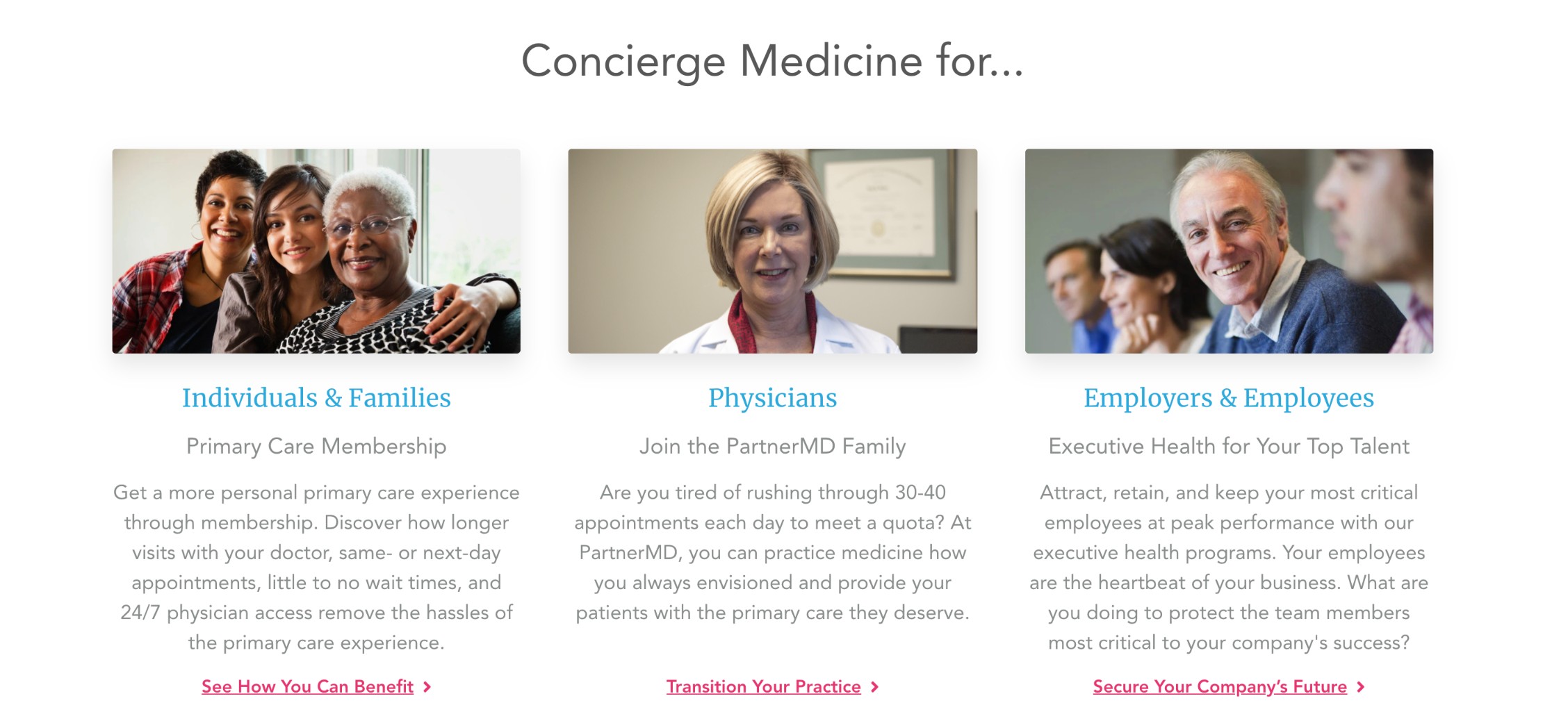 The website: partnermd.com
Example 3: Helping users self-identify what product they need
The background: Florida-based Nextech is also in the healthcare field, offering electronic health record software and a practice management platform for dermatology, plastic surgery, and other medical offices.
The challenge: Nextech wanted to give their brand a more updated and professional look — and wanted to improve the experience customers had on their site.
The solution: The new site allowed Nextech's team to easily make updates, create pages, and edit content.

Our design team matched Nextech's company branding to their industry, and made it easy for customers to compare products and self-identify based on their needs.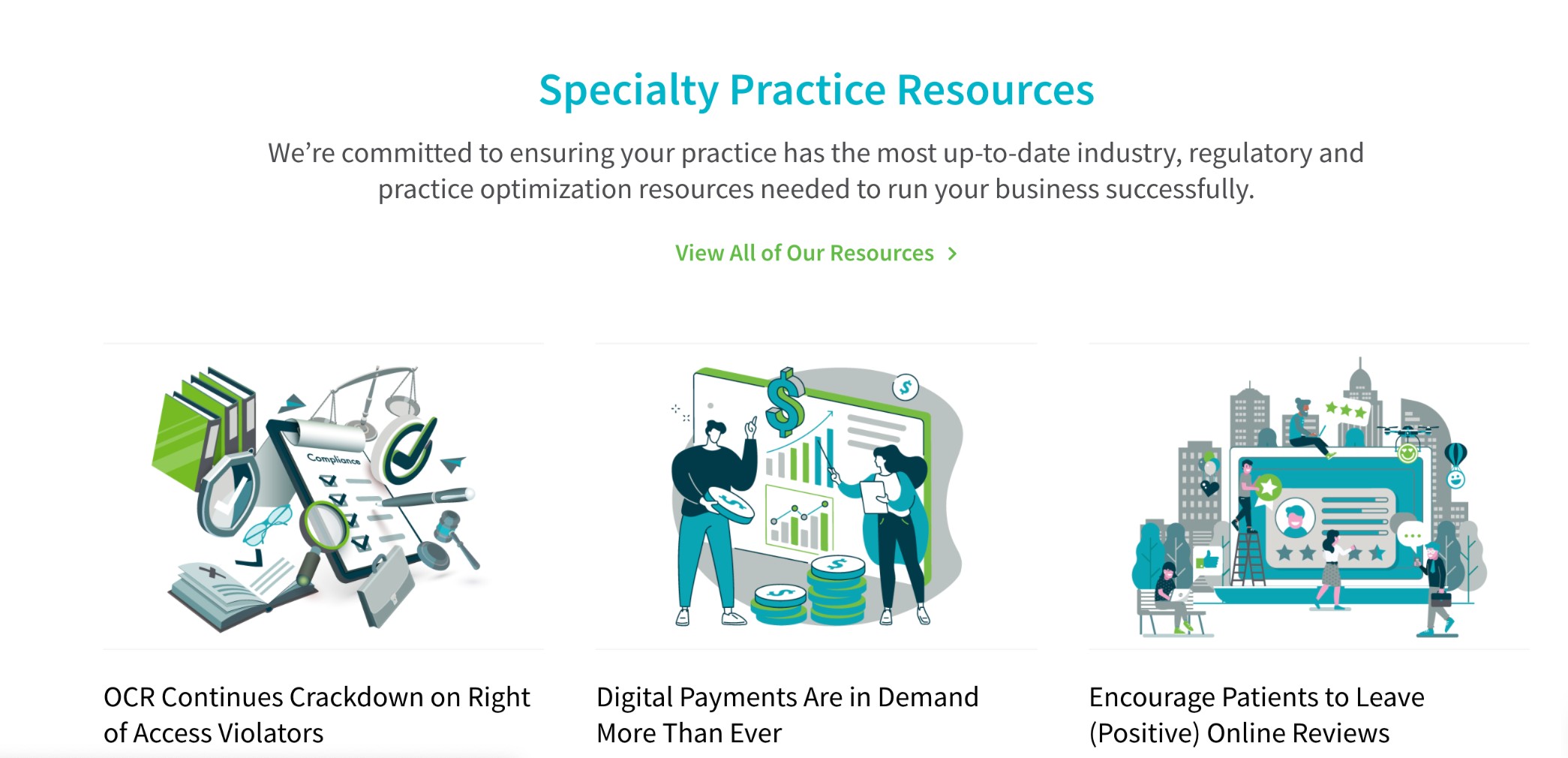 The website: nextech.com
Example 4: Putting the people back in the insurance industry
The background: Berry Insurance in Massachusetts is an independent provider of insurance policies to both individuals and employers.
The challenge: Berry Insurance wanted to make the process of selecting and buying insurance a more human-centered one. That meant infusing their personality into their website and being open about cost — all while catering to two very different markets: businesses and individuals.
The solution: To start, IMPACT used photos of real Berry customers (and their dogs!) on all pages and created branding elements that were dynamic and layered.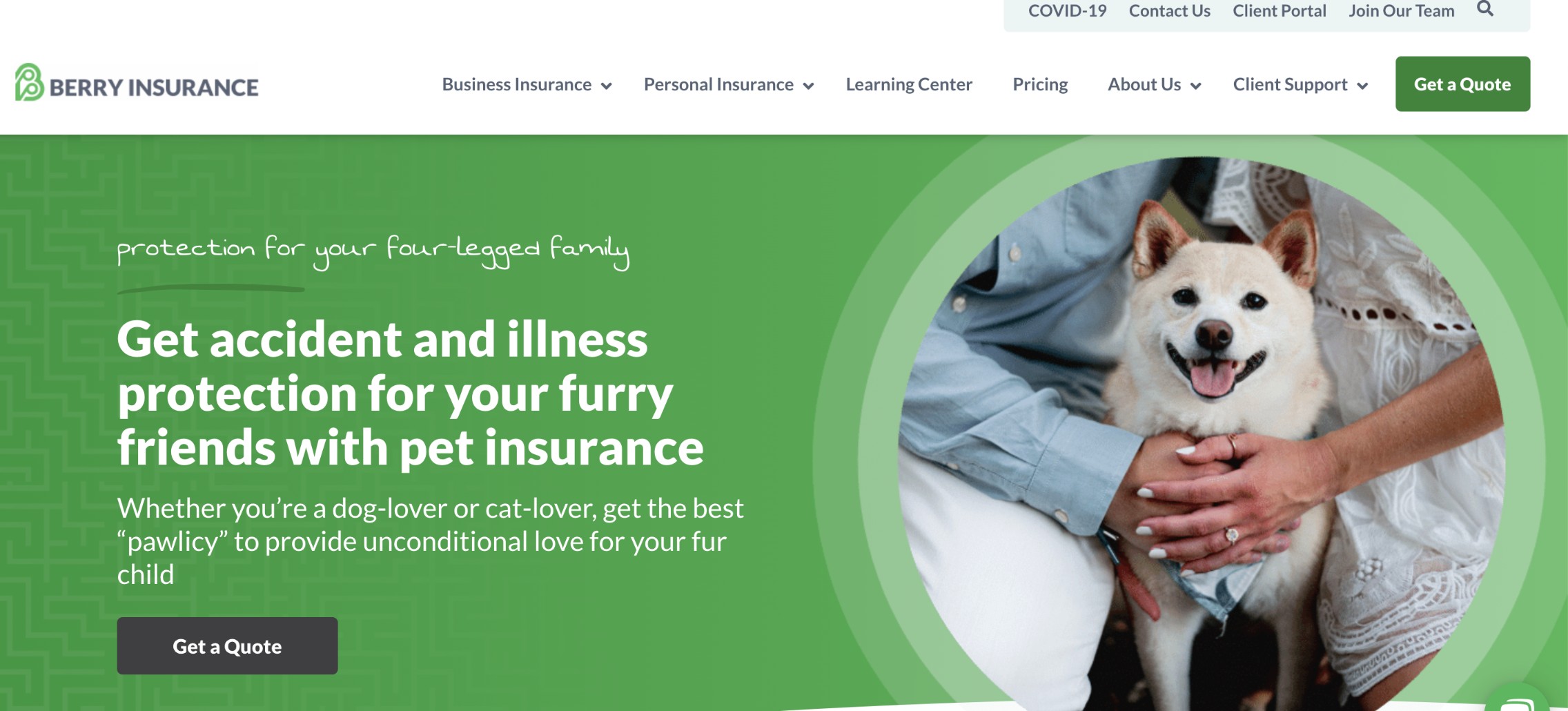 The family-owned aspect of the business is now front and center, too.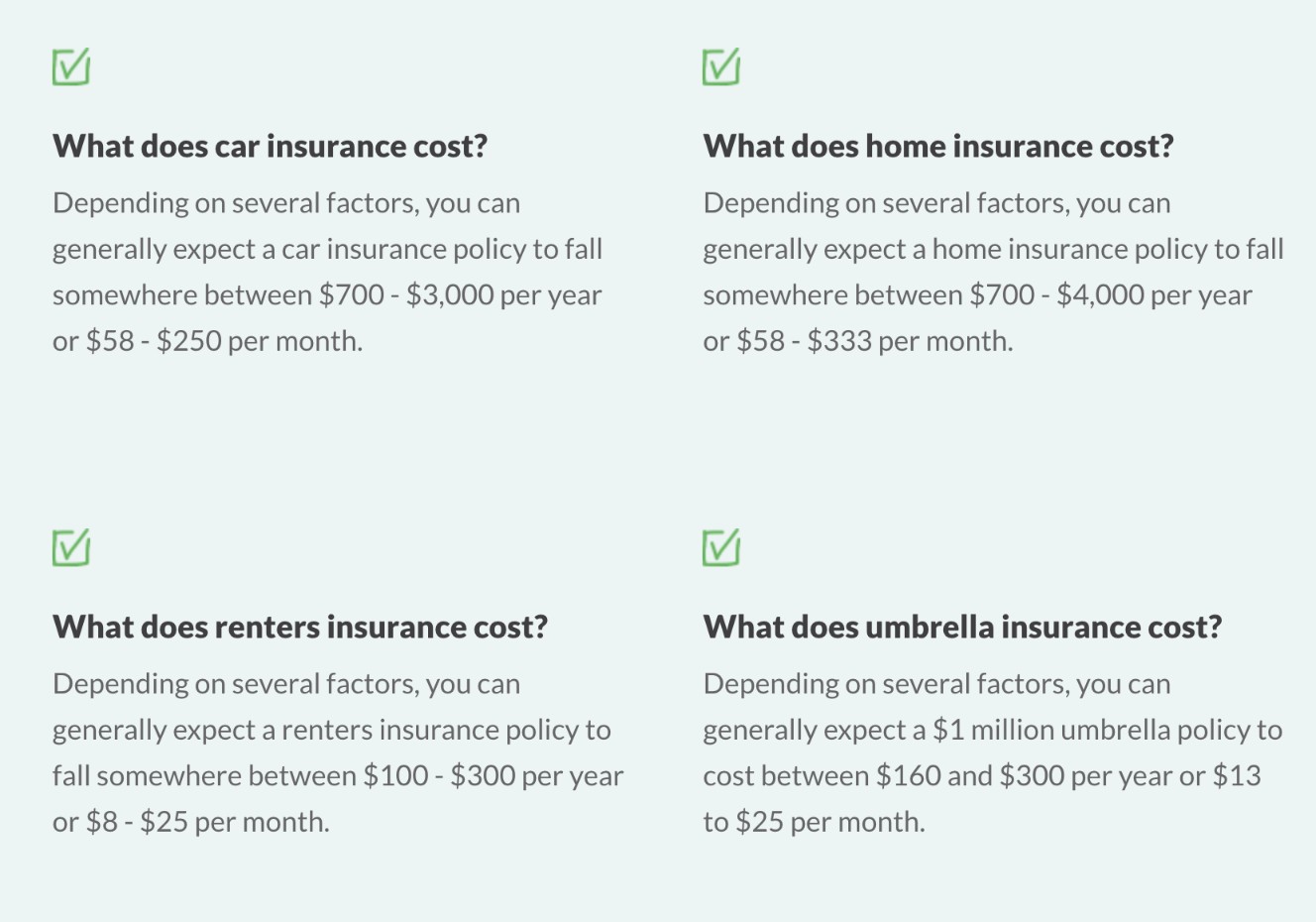 We built the site to allow visitors to self identify based on their needs, and we also segmented the pricing page accordingly.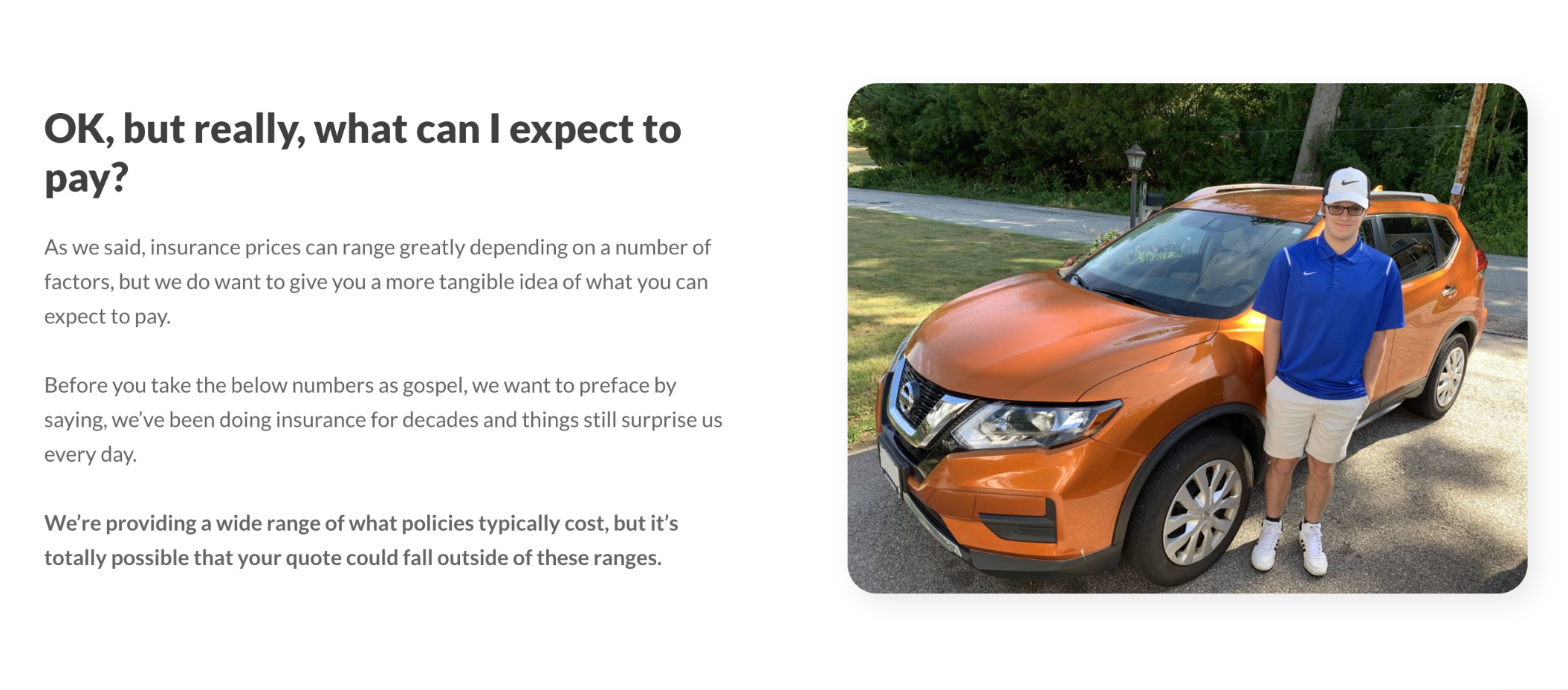 The website: berryinsurance.com
Example 5: An easy-to-manage website for a growing tech company
The background: SiliconExpert from Cambridge, Massachusetts, helps companies working in consumer electronics, telecommunications, and other high tech industries use data to solve problems that would normally slow down their research, design, and development.
The challenge: SiliconExpert needed a visually pleasing, intuitive site that was also easy to manage for their internal team. They didn't want to always need outside design and development help when they wanted to make site updates.
The solution: The company's new website is modular-based and easy to update.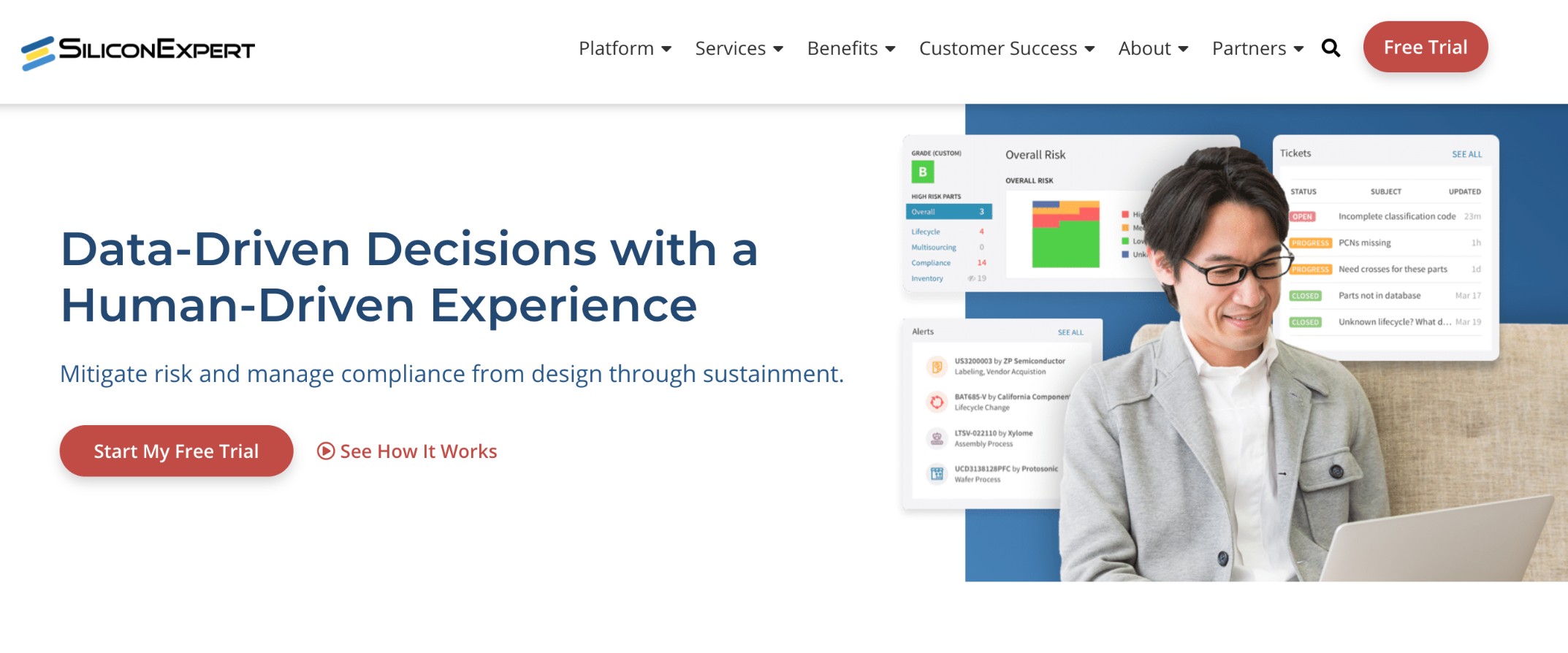 IMPACT trained SiliconExpert's internal team of marketers to use, test, adjust, and expand the site so it can serve their needs as the company grows.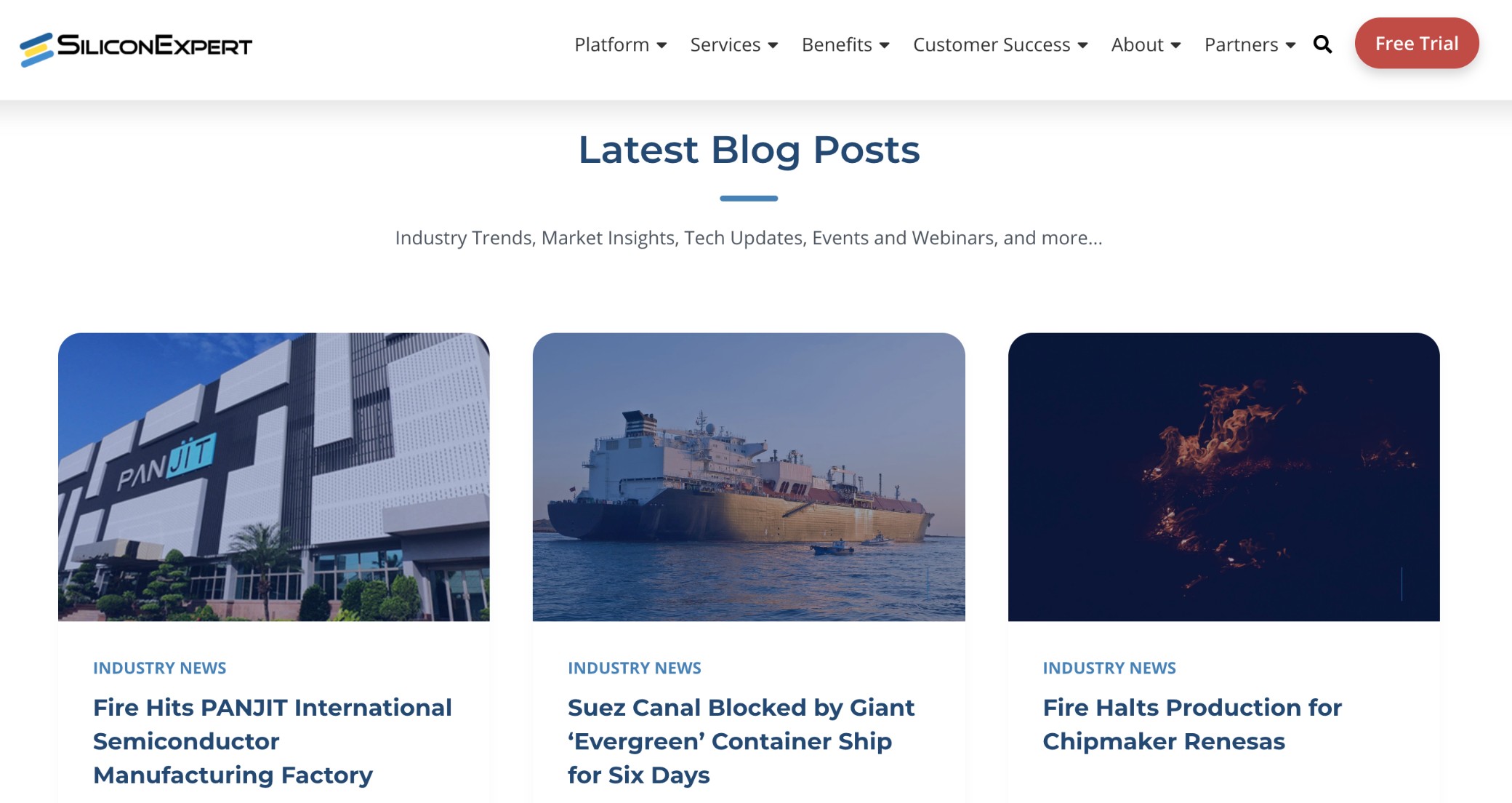 The website: siliconexpert.com
Your website, your customers, your business goals
There are a lot of eggs in the website basket. When you get started with a website redesign, you want to be sure you're getting it just right. All too often, though, businesses end up paying a lot and not ending up with the site they need.
At IMPACT, we're highly skeptical of the traditional website process because it's often based on speculation and best practices, not hard data. What's more, it's tempting for businesses to overlook the fact that while your website is a critical component of your business strategy, it is not a strategy in and of itself.
For each of the clients above, we've worked closely with them to align their site with larger business goals, and we've delivered a site that's easy to use, adaptable, on-brand, and dynamic. As your business grows and changes, so too must your site, and if you're stuck hiring a freelancer or an agency to make minor changes, the site is not serving you properly.
IMPACT's cadre of clients is ever-changing as new projects come in and old ones get launched, tested, and optimized.
If you'd like to learn more about IMPACT's unique approach to website design — one that favors data, business strategy, and user training, reach out to our team. We promise, what you see here is just the tip of the iceberg.
Free: Assessment
Does your website build trust with buyers and bring in revenue?
Take this free 6 question assessment and learn how your website can start living up to its potential.