We want a website redesign; why do we need a monthly retainer after our site launches?
A monthly retainer will allow design and development experts to monitor your site and optimize it based on user data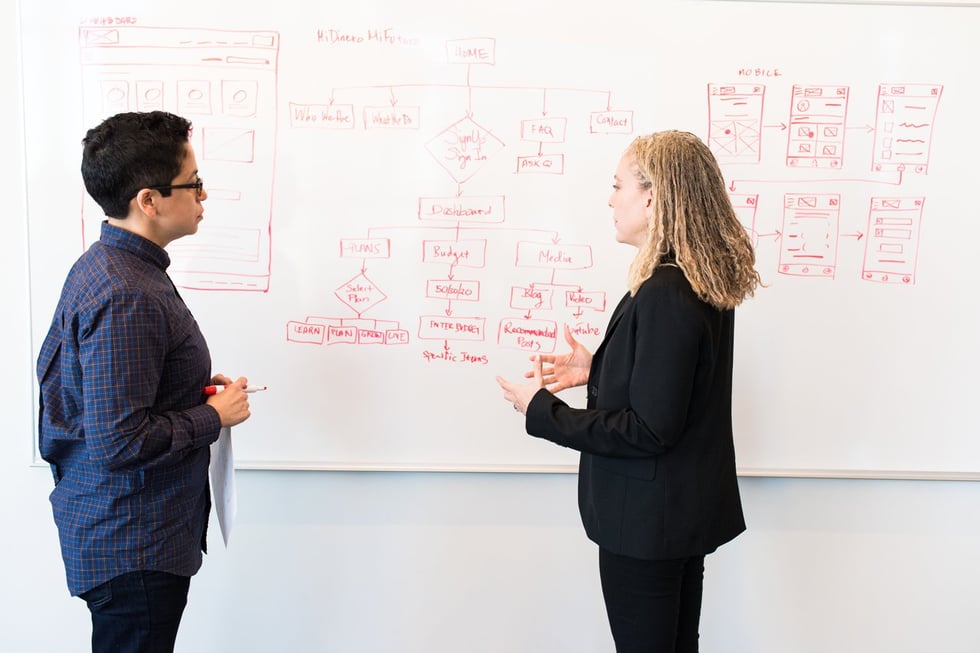 Revenue & Features Editor, Co-host of Content Lab, 15+ Years of Writing and Teaching Experience
October 20th, 2020 min read
We all know the old cliche about buying a new car — it's value drops as soon as you drive it off the lot.
While that may be true, you at least drive away with some peace of mind knowing that your warranty protects you if anything goes wrong in the first few years. If your engine seizes up or your transmission fails, you know the manufacturer will fix it.
You hope you're buying quality, but you are comforted by knowing that the company stands behind the product, and will help you if something goes wrong, on their dime, not yours.
When you're updating your website, you're making a similar investment — paying up front for something you hope will serve you well for years to come.
But with the traditional development website redesign model, you're driving off the lot without much in the way of warranty protection.
Sure, you and your agency think you're designing the best possible website for your business — both now and over the next few years — but there's a chance you've missed the mark.
And, even if your new website is everything you've dreamed of, it starts to depreciate as it ages. Maybe design elements start looking dated, conversion paths are not what you expected, or landing pages don't sound quite right.
Imagine if your agency, instead of launching and cutting you loose, kept working with you, using data to make tweaks and adjustments to that new page? In the end, you'd have a website informed by analytics and optimized to your needs.
This method is known as growth-driven design (GDD), and when you think about it, it sure makes a lot of sense.
The growth-driven design philosophy
Growth-driven design differs from traditional website design and development by way of the relationship between agency and client.
In a traditional website redesign, the agency and client meet to align on needs, then designers layout the individual pages and pathways, then the developers build the site and it launches. While there will be some onboarding to make sure the client knows how to run things, the agency typically "hands over the keys" and the client is in charge.
Growth-driven design follows a similar initial process, but then, after launch, the agency works with the client to gather data on site performance, which is then used to make tweaks and updates.
IMPACT's Director of Web Services Vin Gaeta, puts it this way: "instead of just handing the keys over, we share the car." Once the site is launched and "put out into the wild, IMPACT's strategists will analyze the data to see how users are interacting with all site elements."
What results is an iterative process in which strategists work on developing one part of the site while also monitoring analytics on other sections that have already been updated.
The internet can be a fickle place. Even within an industry, what works for one business might not work for another. The perfect site for the dental company in Phoenix, Arizona might underserve a similar business in St. Paul. The nuances of unique user experiences generate data that can be used to optimize each site for each business.
"The retainer model allows us to see problems and solve for them quickly," says Vin, "rather than the client going for months without really knowing."
What growth-driven design isn't
There are likely some misconceptions about growth-driven design, and it will be helpful to clear them up.
Growth-driven design is not launching a half-finished website
You should not expect your GDD project to result in an incomplete website launch that's full of 404s and "Under construction" banners. Your agency will not make something go live that is incomplete or unseemly. If your website needs a more extensive redesign, then you can expect a longer strategy and development phase.
In other cases, expect your agency to update and launch portions of the site while testing other sections.
Growth-drive design is not paying an agency forever to manage your website
At IMPACT, we believe the traditional marketing agency model is broken — and we uphold similar beliefs for our web team. Growth-driven design does not mean that you will be paying your agency in perpetuity so that you can have a functioning website. Our goal, as always, is for you to be independent of us.
This is not about a cycle of dependency. Rather, growth-driven design is about a finite agency-client relationship that feels more like a partnership. We don't want you driving off the lot with no warranty. We want to keep checking in, making sure your new car is everything you dreamed it would be.
What growth-driven design looks like in practice
Growth-driven design is inherently an iterative process, with the advantage being the adjustments you and your agency can make as the data reveals itself — optimizing your site for peak performance.
This means you can adapt your site for user behavior, pivot in response to your competitors, and adjust for SEO needs. If your industry seems to be moving in a certain direction, you can quickly follow suit. Perhaps you admire the chatbot functionality on a rival site or notice self-selection tools popping up more and more often. Or, maybe a recent Google core update has hurt your ranking.
The retainer allows your agency team to respond quickly and effectively.
A process suited to your needs
Growth-driven design allows an agency to tailor its process to suit your starting point. Do you need a full website redesign, followed by careful monitoring and optimizing? In that case, you would put more of your budget up front to fund dev-heavy tasks. Then, after a soft launch, the retainer keeps agency experts monitoring your needs.
Maybe your website just needs a refresh. In that case, a more even distribution of budget would allow updating and testing to take place on different parts of your website at the same time.
If you're not sure what you need — you just know your website is underperforming — agency experts will work with you to determine the best solution.
How long does it take to gather data?
The data at the center of growth-driven design comes by way of A/B testing using various analytics tools that use traffic, dwell time, heat maps, and more to report on how users are experiencing your site.
How quickly this data can be obtained depends on the traffic to your site. If you're seeing a few thousand visitors per day, you can get meaningful data in two weeks. If you're seeing a few thousand visitors per month, it will take longer.
The cost of the retainer
At IMPACT, we suit our retainer model to the needs of our clients. If we are doing heavy design and development work before a major launch, the monthly retainer might be up around $12,000 per month. If the work is mostly data collection and minor alterations, it would be less than half of that.
Where you fall along that spectrum depends on your needs and your timeline.
Growth-driven design and your business
We can all think of instances where we have started looking into a company and then backed out upon seeing a website that was unprofessional, confusing, dated, or too pushy.
For many of your customers, your website serves as their first introduction to your products and services.
You want your website to provide the best experience possible for your visitors — and that assurance can only come if you use data to inform your site's structure and content.
The growth-driven design model will allow you to truly partner with your agency to make sure your design and development is based on more than just best practices and assumptions. When we make decisions with data, we make the best decisions possible.
Want to learn more about digital sales and marketing?
Master digital sales and marketing when you join IMPACT+ for FREE. Gain instant access to exclusive courses and keynotes taught by Marcus Sheridan, Brian Halligan, Liz Moorehead, Ann Handley, David Cancel, Carina Duffy, Zach Basner, and more.
Sign up for free
Take a peek