Why a growth-driven design website will give you better traffic, leads, and sales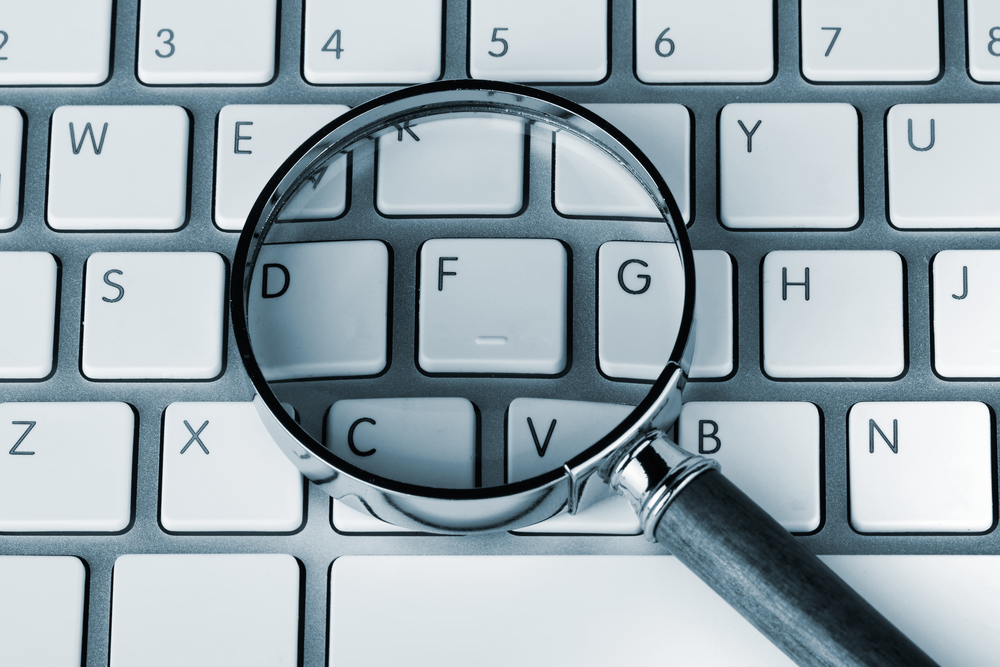 In every business decision there is an element of guesswork. Intuition, instincts, trusting your gut — call it what you will. If you've been successful in business, you likely have developed acumen that serves you well when it's time to make a call.
But on the flip-side of the decision-making process is data. In the age of the internet, we have the capability to gird our decisions with analytics unimaginable to previous generations.
When it comes to your business' website, you should be sure to bring data into your decision making process whenever possible, and this starts in the design and launch phase.
Today, the use of data is changing the way sites are designed and built.
In the traditional website redesign process, an agency would work with your business to strategize, blueprint, and build a website, all aimed at an agreed-upon date. "Then," in the words of Luke Summerfield, founder of the growth-driven design movement, "you cross your fingers that you were right, launch the website and likely never go back to validate or make impactful improvements."
But there is a better way.
As the website design process has become more iterative, agencies have employed growth-driven design, which uses a "soft launch" model. Rather than the agency building the website then handing you the keys when it launches, you partner together to launch, test, and tweak your site as data dictates.
Growth-driven design minimizes the amount of guesswork and assumption underpinning your website, opting instead for a data-driven product that best serves your users and your business' needs.
The building of a website
With traditional website design, you're looking at a four or five month build, culminating in the launch of your site. The design and strategy process is an involved collaboration between the client and agency. When a blueprint is agreed upon, the developers build the site, troubleshooting as they go.
Then, the site launches. For many businesses, after this point they do not touch their site again for several years — except for minor updates and the publishing of content.
As a result, that high-performing site that was so shiny and new when it launched begins to age. Maybe site speed slows down, or some broken links appear. More likely, the business changes in ways the website does not reflect.
Then, three or four years later, the business is again in the market for a new website. They're not happy about the layout or the functionality. (Maybe they've been unhappy since right after their last launch.) No matter the reason, the process begins again.
Why this method is flawed
This traditional method of website redesign has three major drawbacks.
First, much of the design process relies on speculation and opinion more than on data. Luke believes that "most businesses think they know their customers, however, the reality is that there are a lot of assumptions being made that have never really been validated."
As a result, the website that seems perfect might be flawed in ways that are invisible to the company itself.
Second, there is rarely talk of marketing strategy. A website is a crucial business asset, but it is not a strategy. An agency can build a beautiful website that does not provide value to that client's customers. As such, it will not drive traffic as expected.
Third, the traditional launch day is seen as the end of the relationship between the client and the agency. At that point, the agency hands over control of the website to the client's marketing team. Few, if any, changes are made after this point.
In the growth-driven design model, the launch date is seen as a starting point — after which the team can collect and analyze data that comes from user behavior. This will allow the agency to optimize the site to best serve future customers.

(Image source: growthdrivendesign.com)
Minimizing your risk; maximizing your traffic, leads, and sales
According to Luke, "Traditional web design has a great deal of risk built into the process" because of the assumptions that underpin much of the initiative.
Growth-driven design minimizes the risk to the client. Rather than paying handsomely for a website you're not sure works as it should, you get a website that is optimized for your needs.
As each portion of the site launches, your agency tracks and compiles user data. Different modules and designs are A/B tested against each other. Conversion paths are tested. Form copy is tested. Layouts are tested with heatmaps.
With data in hand, your designers and developers tweak existing structure to make sure your site is functioning as effectively as possible.
That way, when your retainer ends, you know that your site is optimized by data.
Your in-house design and development team
Depending on the needs of your company, you may consider expanding your internal team after your retainer ends in order to best support ongoing design and development initiatives.
Once you've completed the growth-driven design process, you will have a website that's optimized to best serve your customers. But, what if your offerings change or expand?
Rather than contracting with your agency in perpetuity, some companies decide that having a designer and developer on staff — a website specialist — is preferable. This would likely be someone with design and development experience who could make sure your website stays healthy while also leading design and development initiatives.
This team member would perform regular speed tests, broken link repair, A/B testing, technical SEO monitoring, and general bug fixes. Additionally, they would help design and develop new pages or modules in the event that your website needs a minor update or addition that wouldn't require an outside agency.
For businesses who have aggressive website and growth goals, an internal website specialist can help make sure you're hitting your numbers.
Remember, traffic is about more than just your website
While your website is a destination you want your prospects to reach, they will only find their visit valuable if you provide them with the information they need. Organic traffic comes by way of search queries, which represent people's questions, anxieties, fears, and concerns.
If your website content does nothing to provide answers, your visitors will leave. The most beautiful website in the world is only useful if it also brings in traffic and leads — and this comes by way of a robust content strategy that's well executed.
At IMPACT, we believe that if your customers have questions, you should have answers, even if they want to know about difficult topics like cost and potential drawbacks of your products and services.
We call our philosophy They Ask, You Answer, and we've found that our most successful website clients employ not just our design and development skills, but also our business methodology that puts your customers first.
A website that focuses on openly answering user questions is a website that will build trust and bring in leads.
This is why we only build websites for organizations who have a robust marketing plan in place. If they don't have one yet, we help them build one.
The best website is a living website
The most useful way to think about websites is that they are never really finished. Just as your business grows, pivots, adapts, and changes, your website should, too. Think about how much your business has changed since the last time you redesigned your website.
During that time, has your ideal customer changed as well?
Your business website is simply not something you can set and forget. The growth-driven design model envisions your site as a living business tool that needs to be checked, tracked, and adjusted as necessary.
In order to get the traffic numbers, the qualified leads, and the influenced sales you desire from your website, you should follow similar principles. This means frequently publishing detailed, helpful content that's search engine optimized to drive traffic to your site. This means building clear conversion pathways and a sensible site structure. And this means using data to build the best website possible.
Growth-driven design is an essential methodology to reaching your digital sales and marketing goals.
Free: Assessment
Does your website build trust with buyers and bring in revenue?
Take this free 6 question assessment and learn how your website can start living up to its potential.