How long does a website redesign really last? [Interview]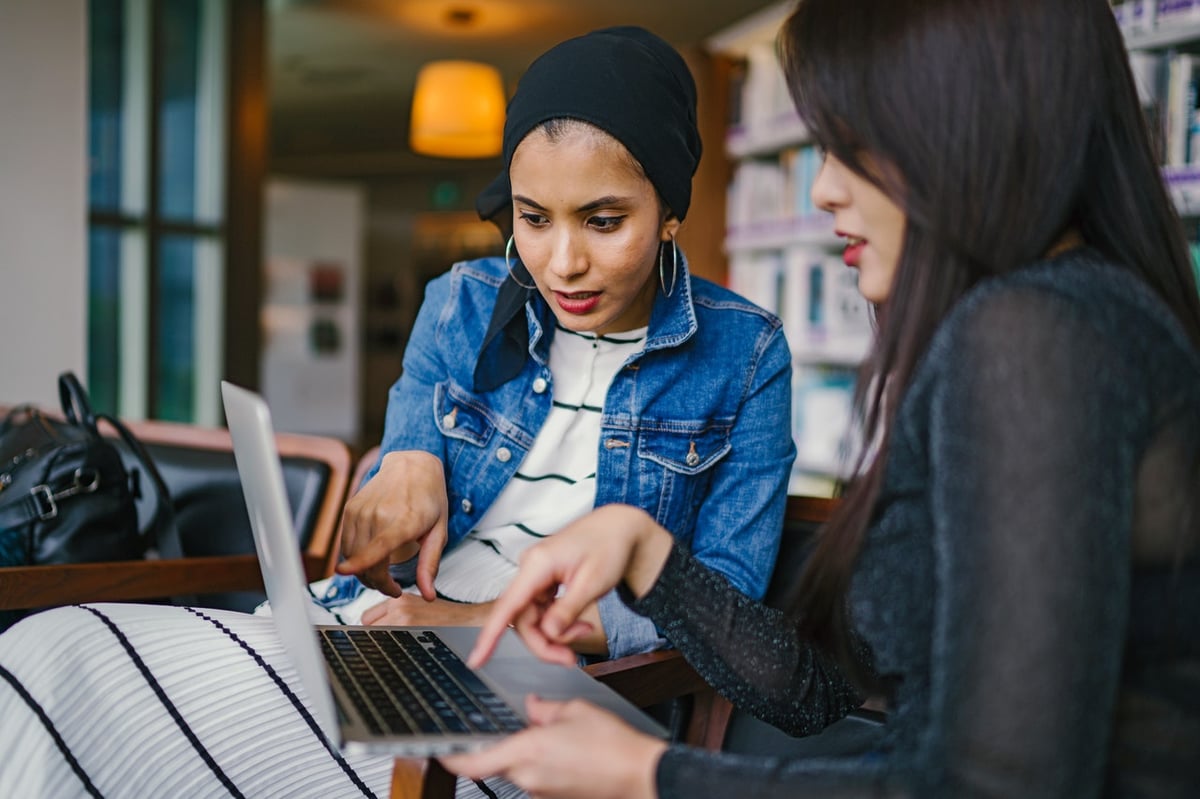 A website redesign is an exciting undertaking, but also a costly one.
You want to know that the investment you're making in time and strategy will be worth it; that it will last for years to come.
But is this realistic? How long can a website really last?
IMPACT senior front-end developer Tim Ostheimer explained to me the thought process behind a website redesign, from both the developer's and the client's perspective, and what businesses need to know to extend a website's shelf life.
How businesses know it's time for a redesign
Me: How do companies know when they need to redesign or rebuild their website, as opposed to just updating it?
Tim: There is no single definitive cause or reason for website redesign, since the decision comes down to whether your existing website does everything you need it to.
Most companies determine it's time for a redesign while trying to update their website to do something new and realizing it's not possible.
Maybe they're attempting to improve a conversion path by updating a page but they're unable to control the template the way they need.
If the overall structure upon which your website is built is no longer effectively enabling your marketing goals or of course, your design and branding are dated, then it's probably time to start thinking about a new one.
Me: Do you find that a website redesign is usually tied to a rebranding effort?
Tim: Not always, but sometimes. A website is an important part of a company's branding and appearance, so a rebranding would usually mean the company is looking to significantly change the function of their website as well.
Branding changes frequently happen at the same time as a website rebuild because implementing those changes on the existing site would limit what they're able to do with it — and they may be forced to keep remnants of the old design or structure.
At that time, most companies would want to take the opportunity to fix any of the problems or complaints they had with their old site so it's much more efficient to do all of that at the same time.
However, rebranding is definitely not necessary in order to build a new website — sometimes we build entirely new websites that aren't even a new design.
Maybe a client's website was built on WordPress but they now want it on HubSpot. This is an example of building an entirely new website without changing much of the visual design.
Me: So it is just a migration? The same design — just a new host?
Tim: Yes, but we don't always suggest that.
Usually this is just a cheaper alternative or temporary solution as part of a bigger project or eventual website redesign. This way they're still working with designs that they're used to but on a better structure or a different content management system (CMS).
The goal is to improve the editing experience and capabilities of the marketer without spending much effort creating an entirely new design.
What happens after launch?
Me: When you finish a website and hand it over to a company, do you stay in contact as a troubleshooting option, or do you just hand over the keys to the site?
Tim: Usually we stay in contact with a client for at least a few months after the site is launched, but many of our clients choose to stay with us for years.
Many of our agreements with clients are scoped beyond the website and focus on marketing and implementation as well. So, although the website team may be finished building or designing, that may just be the start of the relationship.
Some of our relationships are with clients who have an internal developer and the plan is for us to build the initial website and then hand it off to them to maintain. However, the majority of our clients do not have or need an internal developer.
IMPACT is an ideal fit for companies that do not have an internal website designer or developer because our websites are specifically built for flexibility and ease of use.
Once a website is built and launched, the goal is for everything to be easily edited within the controls of the CMS so a dedicated developer isn't needed.
For clients that still want to have access to our website team for routine updates or support, we offer a support retainer which gives us a reserved capacity to address problems, issues, or bugs that come up after launch.
Should a business have an IT staff to run its website?
Me: So, we build sites mostly for clients that do not have an internal developer, and should not need one — is that correct?
Tim: Yes, that's correct. Our clients should have at least one employee dedicated to marketing, but they do not need a designer or developer.
Our websites are built with maximum flexibility, and we plan ahead to determine all of the template combinations you may eventually need. This way, we empower the marketer to implement the strategies they need without requiring they know or use code.
We do this by building websites with page sections that are easy to drag, drop, add, remove, and rearrange.
Rather than designing a static template with a very specific design, we are instead designing modular sections that can be combined and used in any way the client may ever need.
Me: Does that sort of development would cost more up front?
Tim: Yes, because it takes more time. But, due to many of the efficiencies we have in place, we have made this as cost-effective as possible.
We've prepared a library of choices and layouts that enables our strategists to work with clients and determine what options are most appropriate for them. This allows us to create powerful templates with lots of flexibility and control but in an affordable way and with a shorter timeline than usual.
We are also able to build entirely custom sections or templates with this kind of website structure.
Clients who need a particular design, template, or section, can work with our team to create something that is entirely custom — or they can mix and match with what we already have.
This allows us to spend the majority of our efforts, and budget, on the most important needs of our client while still providing a website which is incredibly powerful and scales to the extent of their marketing activities.
Me: Can you think of a situation when a company that we work with would need a developer on staff?
Tim: Sometimes we work with clients that need to handle their data or website content in a specific way.
For example, they may have a large product database which is used as the source for the information which is displayed on their website.
Or, sometimes there is an internal designer or developer and the expectation is that we will build the foundation for the website and then train them on how to use it (and how to build on it) without the need to remain on a retainer relationship with IMPACT.
Me: In that case, if they had an internal developer, would our process of building a site be significantly quicker and less expensive?
Tim: Actually, it's usually more expensive. This is because it requires more people to be involved in ongoing communication and discussions of the website. We also need to train this person (or team) to efficiently do everything that we normally would and, depending on their skillset and availability, that can take time.
Even though this doesn't usually affect the amount of work going into the website itself, there is more communication needed in order to ensure everyone is aligned.
Usually our developers are not needed on routine meetings with clients unless something very technical is being discussed. But, when there is an internal IT team involved, they are going to be working very closely with the lead developer for that project.
This requires the additional capacity of our team to train them and show them everything that's being worked on, which we normally would not have to consider.
How long do companies go between total redesigns?
Tim: This depends on many factors but, on average, a website should last you at least five years. The internet, and technology in general, is changing rapidly.
The capabilities of websites, marketing, and analytics are constantly advancing so companies will want to keep up with it.
A good website is built with the future in mind, in a way that enables marketers to keep up with best practices, and on a structure which allows developers to efficiently maintain it.
If you are considering redesigning or rebuilding your site just a year or two after it was initially built out, then something probably went wrong during the design process — maybe something was forgotten, or not everyone was aligned on the same goals.
Some things are unavoidable, such as a reliance on a plugin or version of code that is no longer supported by a server or CMS. But, most features of a website need to be planned and implemented as part of the core foundation of a website.
This first happens by aligning sales and marketing and determining how each of them use the website as a tool.
What a business should know going into a website redesign
Me: So, if you were a company looking to redesign your website, how do you know that you're getting something that's going to last?
Tim: For the most part, this really comes down to just ensuring that you talk about it.
For IMPACT, this has become the normal design process for websites. It's something that gets brought up very early and determines how the project is scoped and implemented from start to finish.
If a drag-and-drop template structure with lots of flexibility and controls is something you want, or don't want, it's very important to bring that up early in any conversation so that everyone knows the goal of the project.
This is the case whether you are working with IMPACT or any other marketing and website agency.
Me: There is a belief that things become outdated faster and faster these days. But it seems like you're saying because of the processes IMPACT uses, we can make things last longer than we've made them last in the past.
Tim: This is most commonly seen with websites that are hosted on a CMS.
Most of our clients are, of course, looking for a marketing website. Building a website in this way takes more time, but it's necessary for enabling a marketing team to use the website for its core purpose.
We plan a website redesign based on our client's current needs as well as their future needs to ensure they will have everything they need to accomplish their goals.
Me: Those conversations should happen early and often, right? What's the best way to start that discussion?
Tim: Start making a list of the current troubles you have with your existing business website design. From that list, we can prioritize the most important features and where the majority of everyone's efforts should go.
We've prepared several options for website packages so we can easily estimate costs and what might be involved in a new website. This allows us to be honest and upfront with our clients so everyone gets exactly what they need.
Free: Assessment
Does your website build trust with buyers and bring in revenue?
Take this free 6 question assessment and learn how your website can start living up to its potential.
Score My Website
Free: Assessment
Does your website build trust with buyers and bring in revenue?
Take this free 6 question assessment and learn how your website can start living up to its potential.
Published on February 13, 2020