How to turn strangers into customers (and friends) with Facebook Ads [AdvertiseMint CEO Brian Meert Interview]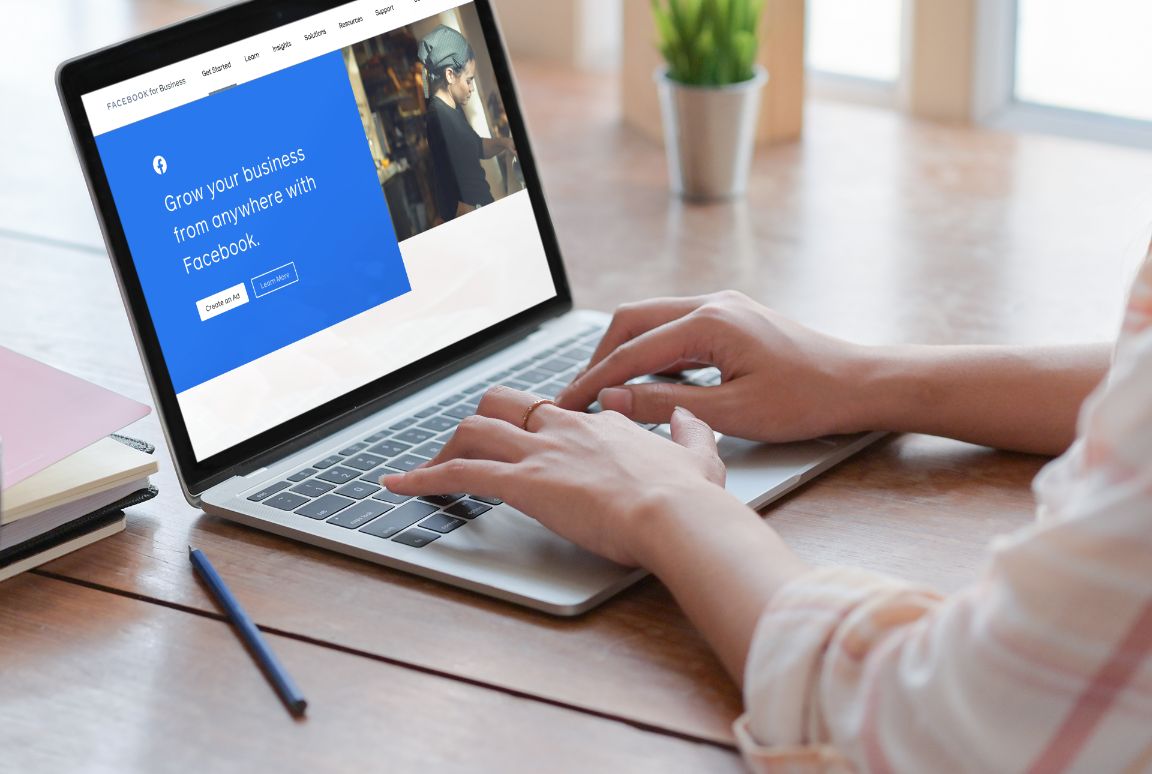 Facebook ads are a part of the marketing strategy for businesses of all sizes, from Fortune 500 mainstays to local mom-and-pop outfits.
The targeting features offered by the Facebook platform are without equal, and this technology allows your business to market exactly to your ideal customer, but Facebook has been plagued by scandals of late.
Recently, many major brands have boycotted the social media platform to protest its role in the spread of misinformation.
Add to that the continuing COVID-19 pandemic, which has seen many brands slash their marketing budgets, and it's clear that having an expert to help you navigate your Facebook marketing efforts is a sound investment.
Brian Meert is founder and CEO of AdvertiseMint, a Hollywood-based social media advertising agency.
Brian joined me to share his insights into Facebook's current volatility, timeless best practices, and why you should really see customers as friends.
What is AdvertiseMint?
First off, can you tell me the story of AdvertiseMint? What do you do, and who are your clients?
Brian: I've been running digital ads since I founded my first company back in business school. I would use my cafeteria money for school to run ads, so ensuring my ads were profitable became essential to my ability to eat again.
I used that mentality through my career, and in 2013, became the VP of marketing for a financial services company. I was managing a seven-figure ad budget each month when Facebook ads were launched to the public and I realized quickly how powerful the system was and the potential to maximize revenue.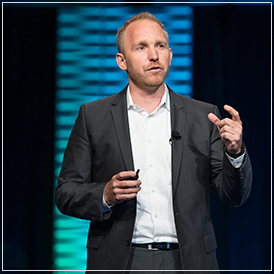 I realized there were few leaders when it came to Facebook ads, so I founded AdvertiseMint, a digital advertising agency that specializes in Facebook advertising.
Since then, we've worked with large brands such as Coca-Cola and Viacom, celebrities such as Grant Cardone, and start-up companies such as Rocketbook, which raised over $5 million through crowdfunding.
We have now expanded well beyond Facebook ads and offer cutting edge services such as TikTok advertising and Amazon advertising management.
Tone is the key to social media ads
John: When it comes to social media ads, the right tone is key to getting your ads right.
Brian: Social ads are all about people. Social media is about friends, family, and people trying to connect and get more information on news, movies, music, or whatever they're into.
In your social media ads, you have to approach people like you would a friend on a street corner. I often refer to it as my friends policy: These strangers are going to be my friends, they just don't know it yet.
When you approach a customer with the mindset that you want to win them over as a friend for life, you'll think twice about shouting at them about a sale and that they need to give you all their money today.
Focus more on understanding where they are and how your product might be able to help their lives become easier.
What makes social ads different from other digital ads is the amount of data available on each user.
This allows advertisers to target; to focus specific messages towards specific users. For example, if you lined up 10 strangers and looked at their newsfeeds, you would be surprised that none of them see the same ads.
Facebook ads give businesses the ability to communicate with each specific audience.
John: Does the 'voice' of Facebook ads differ from Instagram, Twitter, LinkedIn, etc.?
Brian: The voice of your ads between platforms like Facebook or Twitter or LinkedIn will generally be the same because the focus is now on reaching a specific person, rather than a large group.
This is the magic behind social ad targeting, you're able to create ads that speak directly to specific users and address their specific needs. This helps ensure you are speaking in their language and ultimately improves the performance of your ads.
On Facebook and Instagram, however, video ads are generally the type of ads that perform best. Videos allow you to create something entertaining, educational, or engaging for the people you are reaching.
Remember that with social ads, users have the ability to instantly leave a comment, tag a single friend in the comments, or share the ad with all of their friends via their newsfeed.
Advertisers who take the time to create amazing ads are generally rewarded with free organic coverage that happens as people engage with their ad.
Common mistakes to avoid with Facebook ads
John: What's the biggest mistake you see companies making with Facebook ads?
Brian: The biggest mistake that I see companies making with their Facebook ads is the lack of new ad creatives. This is probably the single biggest thing you can do to get amazing results from your ads.
Facebook has built its platform on the notion that it's bad if a user leaves Facebook because the company will lose the ability to generate additional revenue from the user staying on the site.
Facebook's system will quickly grade your ad based on user data. If people love your ads, you're rewarded with lower costs. If people grow weary of your ads, you are charged extra to continue running your ads.
By simply uploading new ad creatives frequently, you are telling your audience there is something new and exciting they have not yet seen, and thus, the amount you pay is usually much less and your ROI will increase.
My advice is for most companies to start creating four times the content you are now for your ads.
Why Facebook appeals to companies big and small
John: Social media marketing is unique because Fortune 500 corporations and SMBs use the same platform to reach potential customers. How does Facebook serve both ends of the spectrum?
Brian: This is a really exciting aspect of the platform. Larger corporations generally had advantages in the past with more traditional platforms because of larger media buys or access to limited inventory.
With Facebook, it's now a level playing field.
There are advantages if you're coming to the table with multi-million dollar ad budgets, but in the same way, there are now advantages for SMBs because if they really know their audience well and get creative with their ads, they are able to outperform the larger corporations.
Facebook advertising has options for every size of business.
Should you adjust your Facebook advertising based on COVID-19?
John: Considering the recent volatility for Facebook ads, what's your advice to companies advertising on the platform?
Brian: The COVID-19 situation has resulted in many businesses needing to close or trim down operations. However, this also resulted in cutting back on advertising budgets. Since Facebook advertising is based on an auction, this means there is less competition and thus advertising prices have dropped — and other advertisers began to spend more as their results improved.
E-commerce stores have done very well during this time as more people transitioned to ordering things online instead of visiting retail stores.
Political advertising spending will likely increase as we get closer to November. In fact, in the last 90 days, the total advertising budget for presidential candidates has been $31 million, or roughly $10M per month. This is a small comparison with the $6 billion dollars generated in advertising each month on the Facebook ad platform.
Lastly, the social justice boycott has many large brands declaring they would pause their FB ads for a month or up until the end of the year.
While Facebook can't solve the root issues behind racism, the platform has been extremely active in creating solutions to help find and remove posts involving racist comments.
These moves show progress in the right direction and I believe advertisers will return to the platform before the holiday season.
My advice for companies currently advertising on the platform is to take advantage of the lower costs while you can. With other advertisers backing out, it creates a moment when you can get additional value from your Facebook ads.
How companies can leverage AdvertiseMint's expertise
John: Tell me about the Facebook ads services AdvertiseMint offers? How can people find out more or get started?
Brian: Running Facebook ads that are profitable can be tricky.
Some businesses get overwhelmed with the options, others just don't have enough time, and still others give it a try only to give up too quickly, saying that FB ads didn't work for their business.
This is where AdvertiseMint comes in. We're a full service digital advertising agency that can help companies set up and manage their ads.
AdvertiseMint is a Facebook-preferred agency partner and has a full team of certified media buyers, video editors, graphic designers, copywriters, and analysts all working together to help your ads perform at their very best. This helps ensure that you're able to focus on running your business.
For people just starting out, I also wrote the book The Complete Guide to Facebook Advertising, which is available on Amazon. It's a great way to understand the many features and options available with Facebook advertising.
Facebook advertising has many advanced tools that provide much more value than traditional advertising.
My advice for every business is that they utilize these tools to be more efficient and generate better results from any size advertising budget.
Free Assessment:
How does your sales & marketing measure up?
Take this free, 5-minute assessment and learn what you can start doing today to boost traffic, leads, and sales.