Web design is about more than just looks [Interview]
John Becker also recommends this free website performance assessment.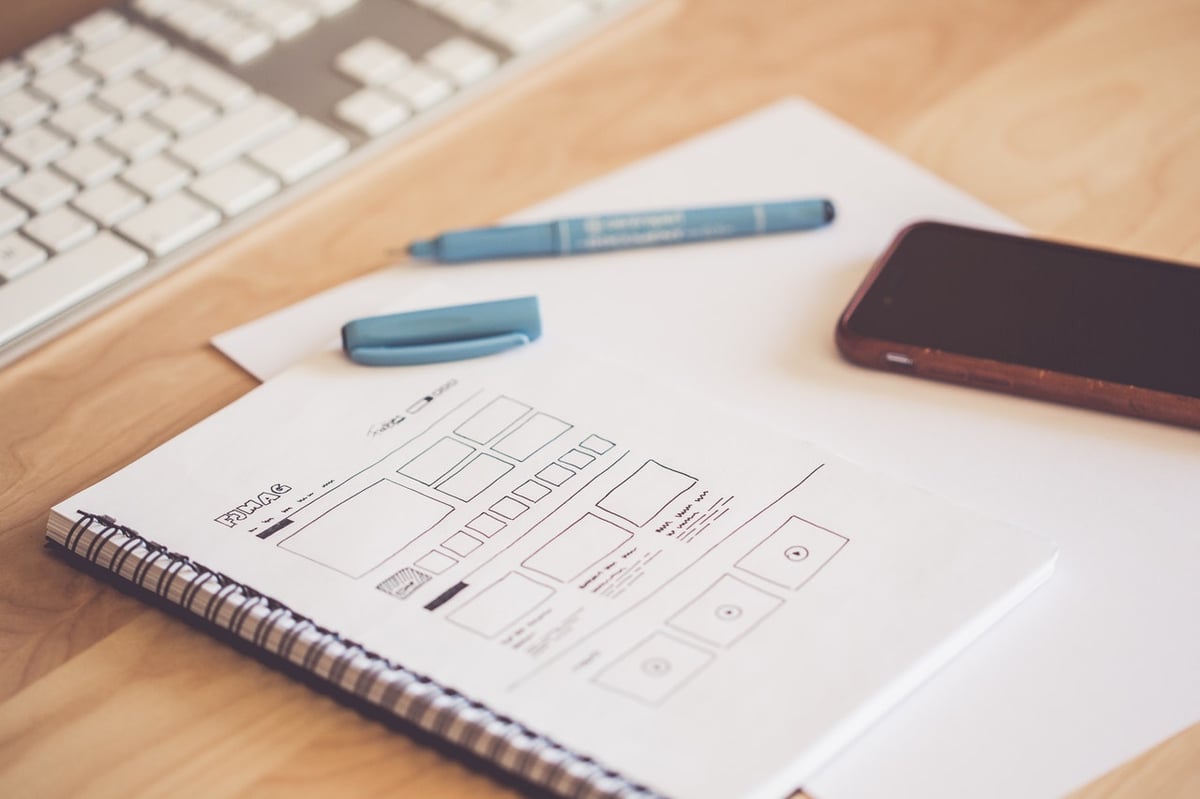 IMPACT's UX Designer Joe Rinaldi has had a hand in hundreds of design projects, including business website design, campaigns planning, and rebranding efforts.
With this in mind, I sat down to ask him about common misconceptions he's face about his work.
Immediately, this nine-year IMPACT veteran came back to me with a half-dozen.
Free Assessment: Website Performance Assessment
I decided to ask him about an assertion that felt slightly paradoxical: Design is not just about how something looks.
Here is how Joe explained it.
Design is about more that aesthetics
Me: So, when I first spoke to you about interviewing about a common design misconception, you came back with a few, including "design is all about how something looks."
Why is that wrong?
Joe: I think when people talk about design, they're often referring to the aesthetics of what they're seeing, but that's only the surface level.
For designers, there's a lot more that goes into it than just what you see.
In many ways, it's more scientific because you're considering things like the user experience (UX) and how someone's going to interact with what you make, how they're going to interpret a piece of content, and the next steps you're thinking about having people take on your site.
That goes a lot deeper than just what you see on actual page.
Obviously, aesthetics are a big part of it, but the thought that happens behind the scenes goes deeper.
Your homepage is not your only point of entry
Me: Also, I imagine when you're designing a whole site, the design of a single page has to fit into its context. As you said, it's one step on a user's journey through your site.
Joe: Yes. Designers really have to take a holistic view.
Frequently, clients want to focus so heavily on the homepage. They think, "Okay, this is the website. It's done. I don't need to think about anything else."
While the homepage is a vital part of the site, people come in through your site in a few different ways.
They might not land on your homepage first; they might land on any of your inner pages. And what if those inner pages don't lead anywhere? What if the journey just stops there?
There are just a lot more pieces to the puzzle than any one single page. You really have to that holistic approach.
Me: I think about that as we publish content at IMPACT. If we publish something about Instagram, say. In our mind, it's a continuation of a story that we've started months or years before — and that includes everything else we've published on the subject.
But if someone comes into that page, there's a good chance they've never seen anything from IMPACT before. That page is step one.
Joe: Yes. That's important to remember with any page or design. If somebody ends up on that page for the first time, are they able to understand your business?
We have to approach every page we design like it could be the first piece of your site that someone interacts with. That's the right mindset to have.
Your site is only as good as its weakest page.
Me: When you interact with a client and you're making a design, to what extent do you have to hold the line and dissuade the clients from making bad choices?
Joe: Every company is a little different, but it all comes back to building trust with the client. I try to remind clients that they are the experts in their field and their company, but we are the experts in UX and design and how to communicate your message.
Setting those boundaries and letting each person play to their strengths as they work together is going to yield the best product.
(🔎Related reading: Your 2020 website strategy must include these 5 things)


How clients can help the design process
Me: What does the client need to bring to the table in order for the best product to emerge?
Joe: In our design process, we start off with brainstorm meetings. I honestly love it when clients come to the table with inspiration or sites that really resonate with them.
Again, those clients, they understand their industry really well and what the people in their industry tend to look for, and so if they come to us with websites, that's always helpful.
Maybe the website in question might have bad design or the UX might be clumsy, but the ideas there might be solid, or there might be something else we can work with. It gives us a good starting point.
When they come with inspiration, I can ask, "Okay. So what do you like about this site? What specifically speaks to you?"
Design trends come and go
Me: So, do you anticipate any big trends emerging over the course of this year?
Joe: I try not to focus as much on trends because those come and go so quickly. Often when you focus on a trend that might be hot right now, in a year from now, it could be gone.
We do have those trends that stick around and turn into something timeless, but there are also those ones that burn out after a year and leave your site looking a little bit dated.
Me: Okay, let me flip that around. What is a design element right now that would make your site look dated?
Joe: There was weird trend recently where people were creating icons with really long shadows. It was called 'long shadow illustration.' It was trendy for a little while and immediately died off maybe a year later. Now nobody really does it. Trends like that really need to be taken with a grain of salt.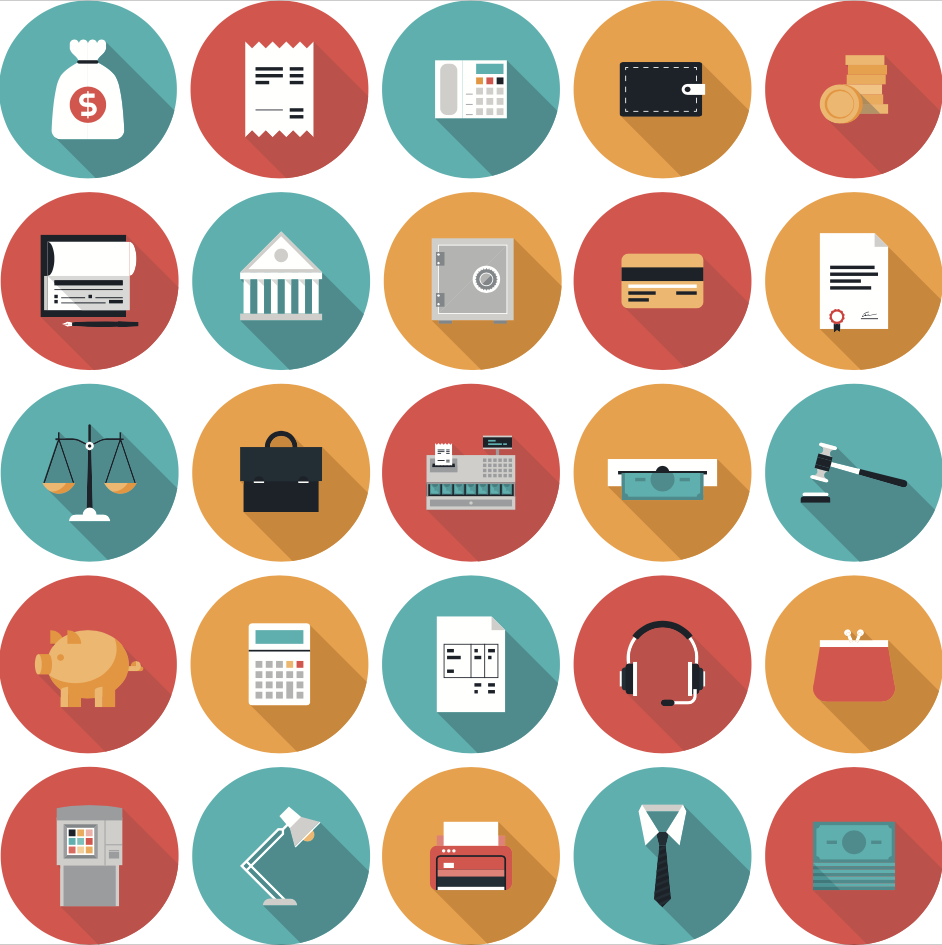 But there are things that come along and do stay. We're seeing a lot of heavy, bold typography on websites now to communicate headers and important ideas on a page to kind of create hierarchy.
I see that sticking around because it just helps guide users through the pages and communicates messaging very clearly.
That kind of design isn't gimmicky. White space is something else that I always like. It's always in. You never want to cram a bunch of information onto a page.
Those things are always kind of timeless — and they'll always be in style.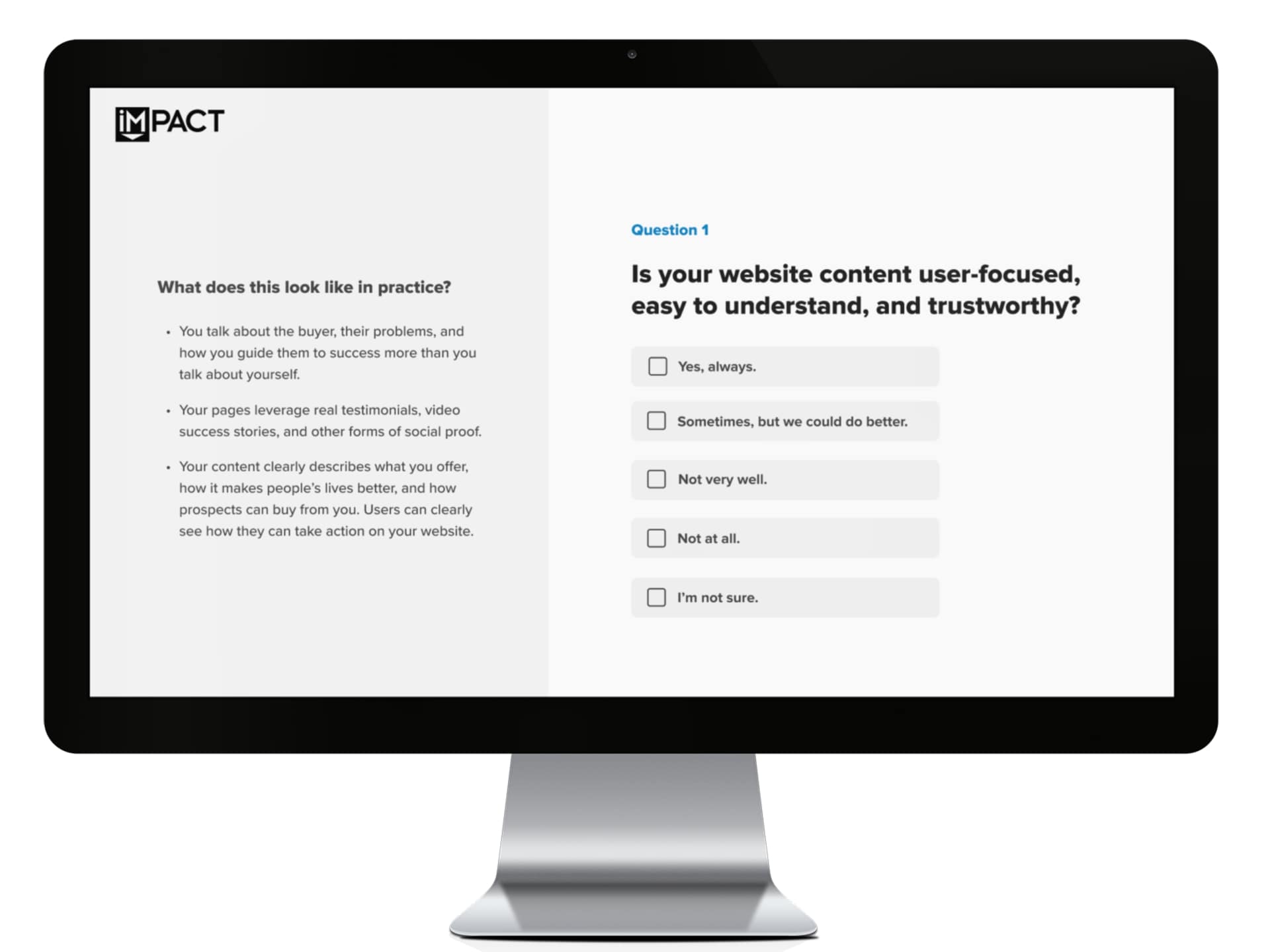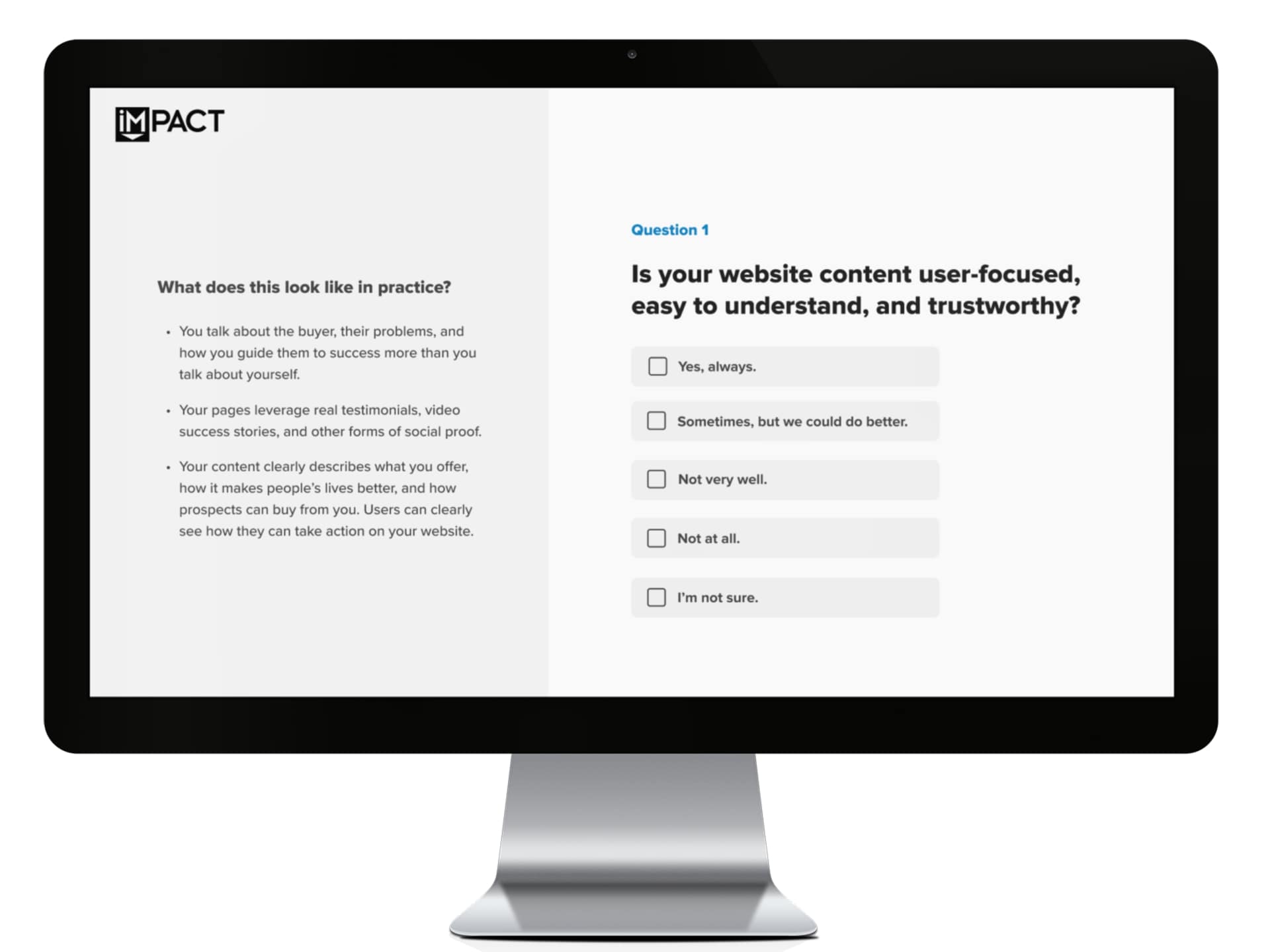 Free Assessment:
Website Performance Assessment
Does your website build trust with buyers and bring in revenue?
Take this free 10 question assessment and learn how your website can start living up to its potential.
Published on March 10, 2020