How a multi-channel network can help creators gain traction on YouTube [Interview]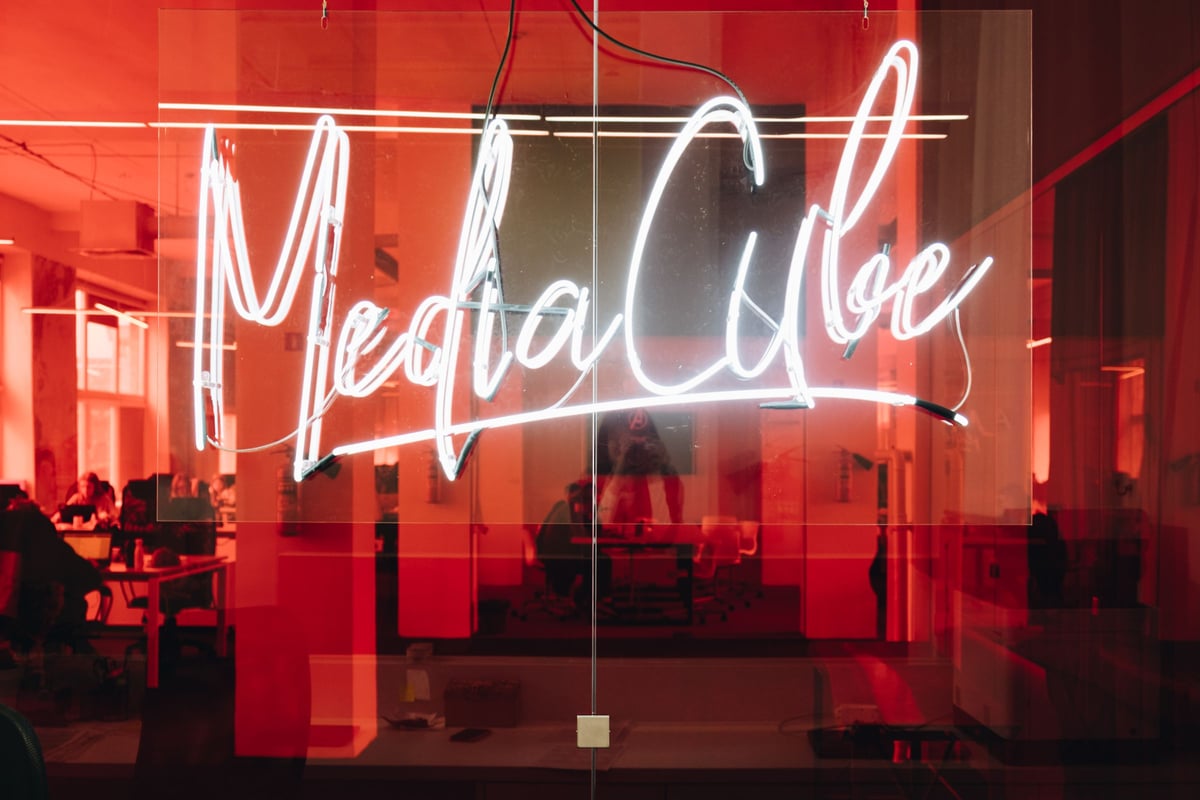 From businesses doing video marketing on YouTube to full-time creators, having a multi-channel network to support your efforts could help you expand your reach, tailor your content, and monetize your platform.
According to Google, "Multi-channel networks (MCN) are third-party service providers that affiliate with multiple YouTube channels to offer services that may include audience development, content programming, creator collaborations, digital rights management, monetization, and/or sales."
Mediacube is an example.
it works with YouTubers all over the world, providing tools to help them grow and optimize their content.
Victoria Komiakova, mediacube's VP of talent acquisition, sat to talk about COVID-19's effect on traffic, why brands should focus on entertainment and education, how and why mediacube partners with international recruiters, and how an MCN can help creators navigate YouTube's policies and practices.
What mediacube does
John: Can you start by talking to me about what mediacube does?
Victoria: Mediacube started as a video production company. Now, we are a YouTube multi-channel network, while still doing production.
We are also an advertising agency with an IT department, and in 2019 we started an online-shop of bloggers' merchandise.
Currently, we partner with thousands of YouTube creators worldwide to support and improve the YouTube ecosystem through better relations between subscribers, creators, and advertisers.
We educate and support creators, helping them deliver the content that matters, whether that's educational or entertaining.

We constantly consult with our creators about YouTube policies and help direct our creators' content, bringing higher quality content to their audience.
John: Tell me about your responsibilities at mediacube.
Victoria: I manage the recruiters department, in which we currently work with dozens of regional managers worldwide.
These people have specific knowledge of the industry, and many are creators themselves. They attract channels to our network using their own expertise of YouTube and marketing — as well as a set of tools we provide them with.
We need recruiters all around the world because mediacube is an international company and we try to get the necessary cultural context to do business in other parts of the world.
I personally didn't know much about Asian culture, for example.
So, at this time, we work with people from Vietnam, South Korea, and Indonesia who help us understand the culture and offer creators from those territories the unique tools and support they need.
We also work with regional managers from Latin America, USA, Europe, CIS countries, and elsewhere in Asia.
The decision to cooperate with international recruiters has exceeded our grandest expectations and we're willing to hire even more individuals.
If anyone is interested or wants more information on recruiters' work, please email me at vk@mediacube.network!
Coronavirus (COVID-19) and YouTube
John: How has the COVID-19 crisis affected the YouTube ecosystem?
Victoria: We have noticed about a 16% increase in views on YouTube during the pandemic.
At the same time, we're seeing many advertisers leave the platform. So, even as traffic has increased, the advertising rates are dropping significantly, which means many creators are losing income.
Creators might also suddenly not know what type of content to produce.
For example, if you create content about travel and you're stuck at home, you cannot get out to produce as you once did. Plus, giving travel advice may come off as insensitive or tone-deaf.
YouTube is also starting to restrict content more than it did before, which contributes to the anxiety of the creators.
In short, we are seeing a lot of changes on the platform at this time and we are trying to use our tools to help creators make it through.
John: What sort of content are they restricting?
Victoria: Mostly sensitive topics around COVID-19 that might be misleading or false. At all times YouTube restricts graphic sexual content, pranks related to suicide or terrorism, content promoting violence against others, etc.
Our goal at mediacube is to minimize tension and panic in regards to these — and direct creators in these challenging times.
SMBs as influencers
John: I don't think most businesses think of themselves as creators, even if they have a YouTube channel and are uploading content frequently. Should they?
Victoria: I would call them influencers, though delivering content on YouTube might be a more complicated process than delivering content on Instagram or Twitter.
I know some good examples of brands finding success on YouTube — they don't just tell the audience about their product or their service. They provide entertainment or educational content.
For example, we partner with some brands developing applications for learning Spanish and English, but they aren't really telling the audience about their applications on their YouTube channels.
Instead, they invite people with educational content and some interesting facts and insights — or really useful materials about learning languages.
If your brand has flexibility to create content consistently and is willing to focus on helping rather than selling, you may see some results on YouTube.
It can be well worth investing in making these kinds of content if you keep this in mind.
John: Many small businesses use YouTube as part of their marketing strategy to build brand awareness. What are some common challenges they face?
Victoria: One of the biggest ones is a lack of understanding of YouTube policies and practices. This affects not only small businesses, but creators in general.
Say you film a 15-minute video and use 15 seconds of a copyrighted song. Your video may be claimed or even removed.
In other cases, YouTube might impose age restrictions.
In community guidelines and copyright cases like these, mediacube helps educate our clients about dos and don'ts, and makes sure they understand every policy so they can be safe.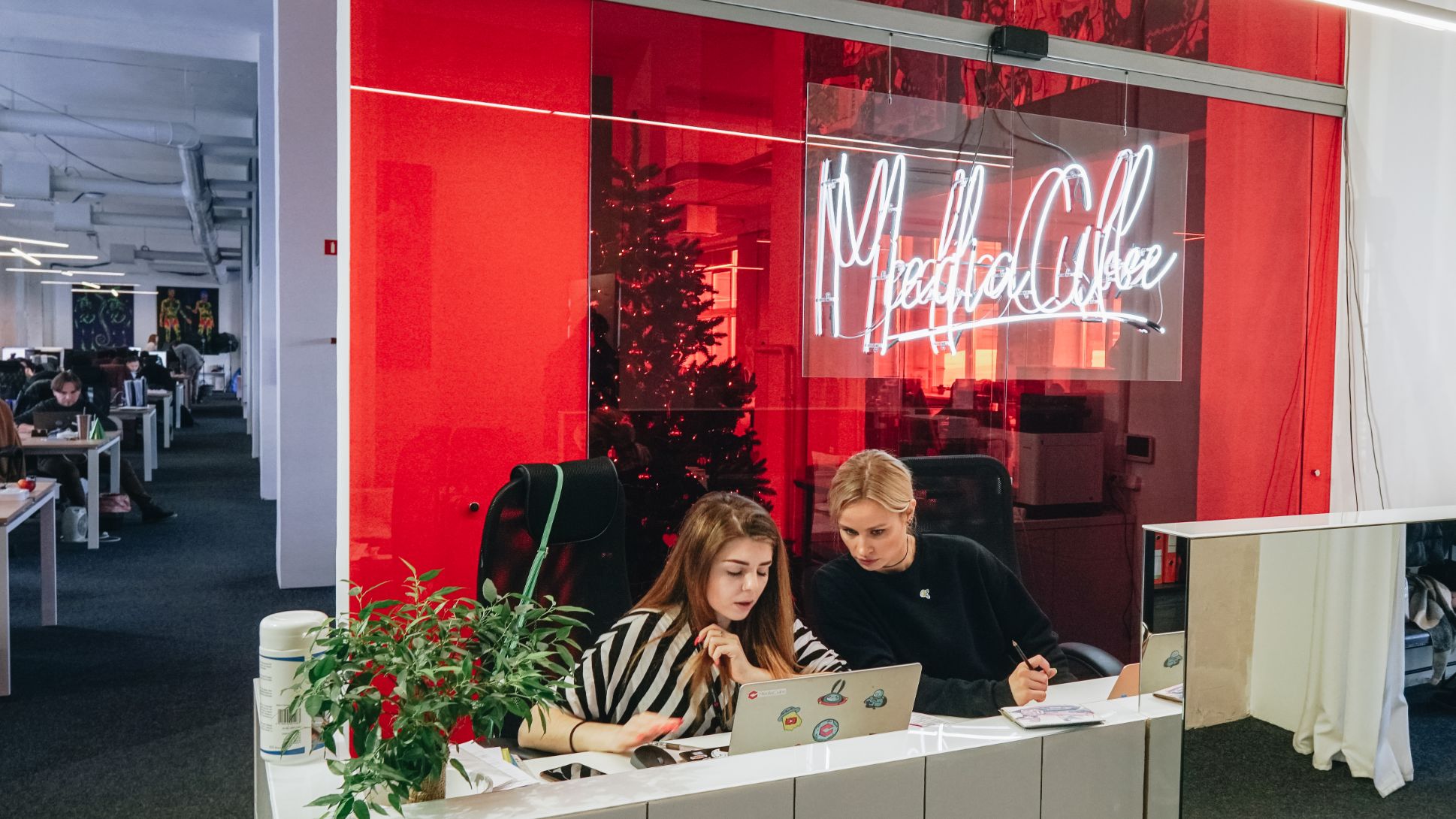 We also offer non-copyrighted music libraries so creators and businesses can add content to their videos without fear and uncertainty.
John: YouTube has recently been testing an applause feature that allows watchers to easily donate to creators. Do you see this kind of tool gaining traction?
Victoria: I think it's too early to evaluate its effectiveness, but I should say that it has some similarities to [gaming platform] Twitch, which has a donation feature.
So, maybe it's a good solution for gamers on YouTubes; not sure about others quite yet.
What I like about YouTube is that it is constantly testing new features and tools for its audience. It's amazing. Super Chat. YouTube Premium. These are great.
We will have to wait and see how this new feature evolves.
The tools and services mediacube can provide
John: Can you talk to me about the tools that you provide YouTubers with?
Victoria: Yes. We work with thousands of creators worldwide and focus on giving them the services they need to develop their channels more effectively.
Each creator has specific needs to develop their channel so they may use very different services from each other, but generally speaking:
We provide a personal manager to every channel in our network. This person knows the creator on all levels. They assist with everything a creator needs, from payment questions to creative tasks.
We provide smart payments solutions — and even unique payment solutions for income earned from YouTube. For example, a creator can store his earnings in a mediacube account for six, seven, eight months. We provide other payment services as well, including arranging for creators to get paid in advance, which we calculate based on past earnings.
We offer design services to our creators. We have designers of every kind who can provide thumbnails, banners, even Instagram Stories to our operators on a consistent basis.
We offer manual optimization of content, which helps a video be recommended more frequently. We have a direct connection with the YouTube global team, and we are able to resolve some creator issues faster.
We provide ad campaigns for our creators. As I said, we are an influencing marketing agency, and we are constantly searching for brands for our partners. So we set up ad campaigns where brands are clients and they pay our creators for the ads.
We also provide localization services. We translate partners' content into different languages, make subtitles and voice acting in those languages to introduce the content to new audiences.
John: So, how do creators or other YouTubers learn more about your services?
Victoria: Some creators contact us directly, finding us on social media. They tell us about issues they have and we try to figure out which package of services will be useful for them.
In many cases, we contact creators ourselves. We tell them who we are, and what we can do to help them, and we prepare a unique solution for each creator — and they decide whether we are a good fit or not.
We try to have an individual approach to show them that we really care, and we try to be transparent about what we do and do not offer.
Additionally, mediacube has an open contract format, which is rare to see when it comes to multi-channel networks. Most multi-channel networks have a locked-in contract, which means that creators are obliged to be a part of the network for a year or more, even if it doesn't go well. We offer 30-day contracts only.
Because we know that we can lose any client at any time, we are always doing our best work, always earning their business.
We wake up every day eager to help our creators succeed and grow. We're trying to be the best at every moment.
If you have more questions, please visit our website and contact mediacube directly. We are always willing to share information and communicate!
Free Assessment:
How does your inbound marketing measure up?
Take this free, 5-minute assessment and learn what you can start doing today to boost traffic, leads, and sales.
Get Started
Free Assessment:
How does your inbound marketing measure up?
Take this free, 5-minute assessment and learn what you can start doing today to boost traffic, leads, and sales.
Published on May 13, 2020